Tarana Burke reclaims #MeToo movement with HBCU tour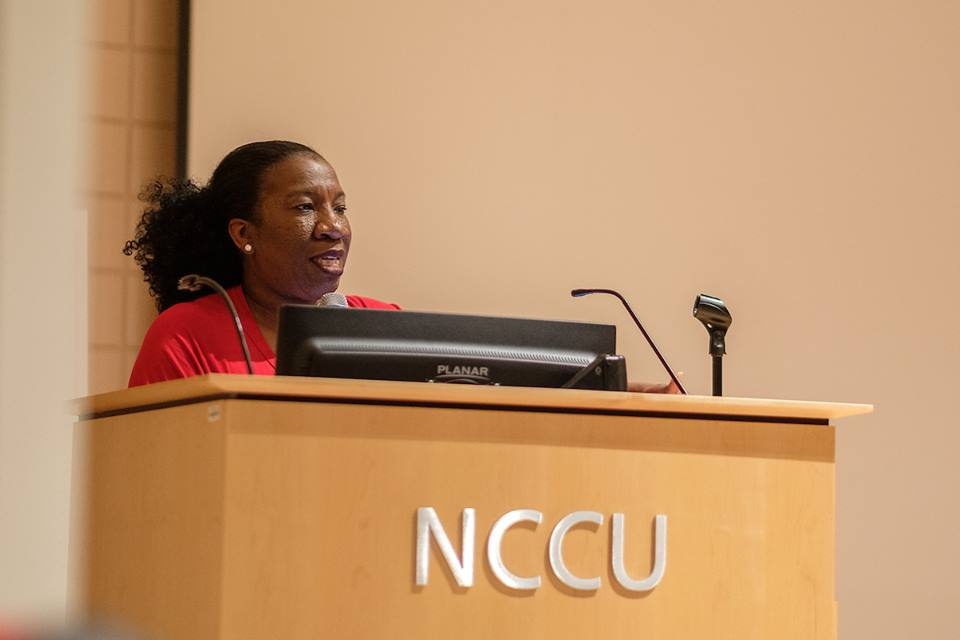 In 1997, while working as a summer camp director in Alabama, Tarana Burke met a young girl named Heaven. Heaven, who was sexually assaulted by her mother's boyfriend, confided in Burke about her abuse. But at the time, Burke, who is also a survivor of sexual assault, did not know how to respond to the young girl's confession. Later, she admitted that she wished she would have simply told Heaven, "Me too."
Twenty years after that fateful encounter, and nine years after Burke founded the #MeToo movement, the phenomenon went viral after actress Alyssa Milano used the hashtag on Twitter in reference to accusations against film producer Harvey Weinstein. Soon, more people were engaging in open discussions about sexual assault as the movement Burke ignited gained mainstream attention. But amid all these conversations, it seemed as though the stories of those Burke had originally set out to uplift — Black women and girls like Heaven — were lost.
For instance, during Sexual Assault Awareness Month last April, Burke was invited to speak at over 70 predominantly white institutions (PWIs) but only two historically Black colleges and universities (HBCUs) — despite the fact that Black women experience sexual violence at rates second only to Native women, and that women at HBCUs experience sexual assault comparable to women at PWIs. Further, statistics show that even when Black women speak out against sexual assault, their stories are less likely to be believed than their white counterparts. 
That is why this April Burke launched the "Me Too HBCU Tour" to intentionally refocus the movement and shed light on the plight of Black women who have to combat both racism and sexism as they attempt to overcome sexual abuse. The recently-concluded tour took Burke and professor and cultural producer, Yaba Blay, to Alabama State University, Florida A&M, Howard University, North Carolina Central University, and the Atlanta University Center, a consortium that includes Clark Atlanta University, Spelman College, Morehouse College, and the Morehouse School of Medicine. At each of the stops, Burke convened in-depth conversations and strategy sessions with students, faculty, and administrators. 
Perhaps most importantly, Burke aimed to create a "Me Too" task force on each of the college campuses to continue the work of ending sexual assault. In exchange for agreeing to sign a contract detailing the necessary work, each college would receive a $10,000 grant to fund the task force. 
The sessions led by Burke and Blay explored the fact that, as at other colleges across the country, sexual violence is prevalent at HBCUs — but the issue is complicated by the fact that there is often a stigma attached to addressing sexual violence in the Black community because of the brutal history of Black men being falsely accused of sexual offenses by white supremacists.
Burke addressed this at her recent lecture at North Carolina Central University in Durham. She noted that while it is true that Black men and youths like Emmett Till were murdered over false accusations of sexual violence, it is also true that — just like other forms of violence — most sexual violence is intracommunal. When people refuse to acknowledge this, she said, it does not hurt just the victims but the community as a whole. 
"We must love ourselves to want better for us," Burke said. 
Burke also noted that, though it is not often talked about, 1 in 6 boys are sexually assaulted in the U.S., some of them victims of so-called "cougar culture" — older women pursuing younger men — that deprives them of their innocence. She also asserted that one of the biggest reasons why sexual assault on colleges campuses is so prevalent is because so many people never have conversations around consent before they enter college. 
The tour has not been without challenges. Burke cut short her visit to Florida A&M, the last stop of the tour, after feeling antagonized by school staff who tried to stop her from reading the contract for the Me Too task force, claiming she was not allowed to do so because the administration had not yet reviewed it. But the incident sparked discussion, underscoring why the Me Too HBCU tour was so important in the first place.
"This is a conversation out of love," as Blay said, "not an indictment."
 
Tags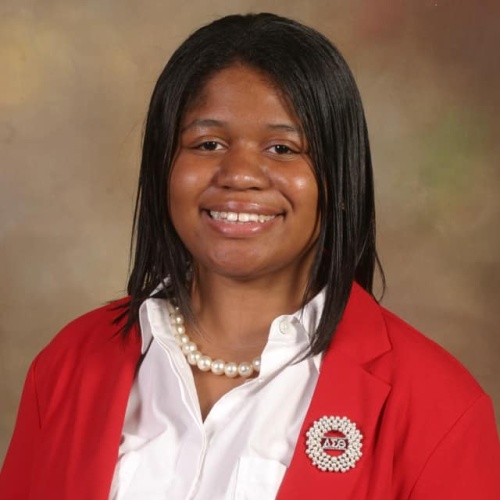 Rebekah is a research associate at the Institute for Southern Studies and writer for Facing South.