Trump judges threaten Medicaid access in the South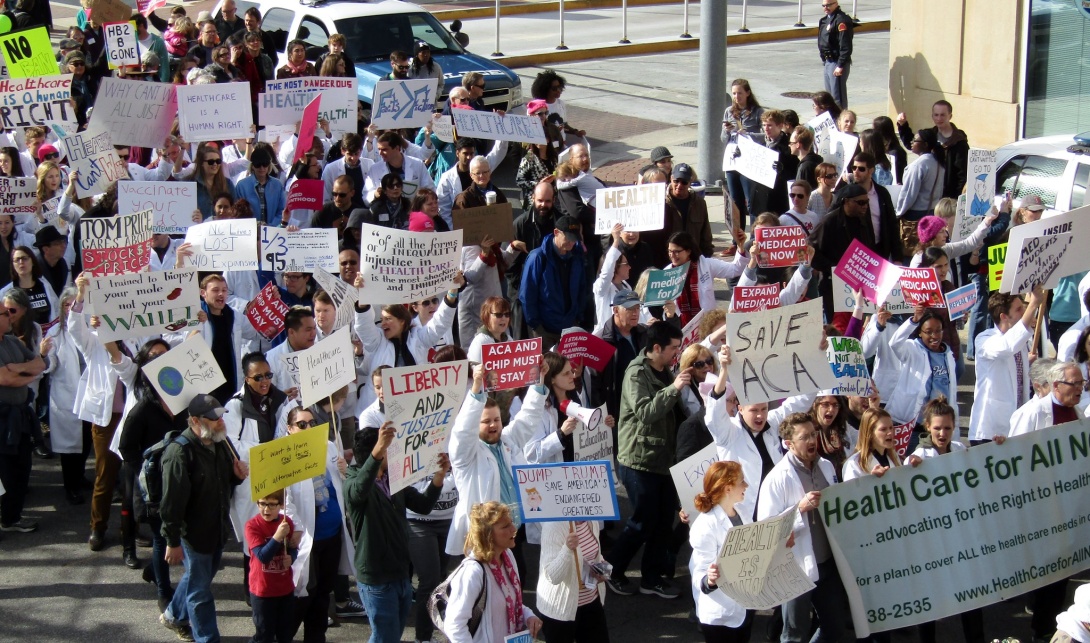 Southern states have proven reluctant to expand Medicaid through the Affordable Care Act (ACA), which gives states federal funding to cover 90 percent of the costs. Thirty-seven states have expanded Medicaid to cover childless adults who meet income requirements, but only five of the 13 Southern states — Arkansas, Kentucky, Louisiana, Virginia, and West Virginia— have done so. While Medicaid expansion is overwhelmingly popular with voters, that's not the case in the conservative legislatures that rule the South. 
A federal appeals court is now hearing a lawsuit filed by 20 states, half of them in the South, that could doom Medicaid expansion and the rest of the ACA. The 5th U.S. Circuit Court of Appeals, which handles cases from Louisiana, Mississippi, and Texas, is reviewing a decision from Texas Judge Reed O'Connor, who in December 2018 declared the entire ACA unconstitutional. While the U.S. Department of Justice supported the ACA until recently, it now agrees with O'Connor.
Even before the election of President Trump, the 5th Circuit was already the most conservative appeals court in the country. Since then, Trump has appointed five of the court's 16 judges. It's now composed of 11 Republican and five Democratic appointees.
Trump's 5th Circuit appointees include a judge who argued that wealthy people have a right to buy influence in elections and a former Texas Supreme Court justice who thinks judges should strike down more laws that protect workers. Another 5th Circuit judge picked by Trump faced questions during his confirmation hearings about past statements denying that a gender pay gap exists.
If the 5th Circuit strikes down the ACA, the U.S. Supreme Court would likely intervene. In 2012, Chief Justice John Roberts voted with the Court's liberal wing to uphold most of the law. Roberts' opinion said the law's requirement to either have health insurance or pay a penalty was a valid exercise of Congress' power to impose taxes. 
But in 2017, Congress passed a law repealing the financial penalty for not having health insurance. O'Connor said that this change means the entire law is now unconstitutional, though even conservative critics of the ACA argued that he went too far. 
Striking down the entire ACA would end Medicaid expansion, allow insurance companies to again discriminate against sick people, and undo other reforms that gave more people access to health care. Given that the South still has more uninsured people, undoing the ACA would exacerbate the region's health care crisis.
Weighing work requirements
Federal courts will also consider whether state lawmakers can impose new barriers to accessing health care. The D.C. Circuit Court of Appeals, for example, could review a judge's ruling to block Arkansas' and Kentucky's new work requirements on people insured through Medicaid.
Arkansas and Kentucky expanded Medicaid in 2014. In Arkansas, more than 278,000 residents signed up under the expansion. The newly insured included Adrian McGonigal, a 40-year-old resident of Pea Ridge, Arkansas, who wasn't offered health insurance through his employer.
When his state's work requirement went into effect in June 2018, McGonigal reported his employment on the state's website, despite limited Internet access, but was unaware that he needed to continue reporting. Four months later, McGonigal learned that he lost Medicaid coverage when his pharmacist told him that his medication would cost him $800. Unable to afford treatment, his chronic condition flared up and he lost his job.
McGonigal was one of nearly 20,000 Arkansans who lost health care insurance last year under the new rules. In response, he and other former beneficiaries sued the state and federal government, challenging the work requirements. That case was combined with a similar suit filed by Kentucky residents who lost their insurance due to work requirements.
On March 27, a federal judge in Washington invalidated the work requirements for Medicaid recipients in those states. The court ruled that the Department of Health & Human Services' (HHS) decision to approve the requirements was unlawful because HHS failed to consider how many people would lose health insurance coverage as a result.
The judge, who was appointed by President Obama, noted that providing health care coverage to poor people is the goal of the Medicaid program, but HHS didn't seem to care that the new rules would lead to less coverage. HHS has appealed the decision to the D.C. Circuit Court of Appeals.
On the same day as the ruling against the work requirements, three Republican legislators in North Carolina — a state that hasn't expanded Medicaid— filed a bill to impose work requirements on current Medicaid beneficiaries. Four other Southern states — Alabama, Mississippi, Tennessee, and Virginia — are waiting for HHS to approve new Medicaid work requirements.
The U.S. Supreme Court's conservative majority,  which shifted further right with Trump's appointment of Justice Brett Kavanaugh, could have the last word on whether states can impose work requirements on Medicaid recipients. 
Stopping the takeover
As the Medicaid and ACA lawsuits move forward, President Trump and the Republican-controlled Senate are increasing the pace of their rapid transformation of the federal judiciary. Since Trump took office, the Senate has confirmed 39 appellate judges, many of them to seats the Senate refused to fill before Trump took office.
Though Republicans blocked dozens of President Obama's judicial nominees, including a highly qualified U.S. Supreme Court nominee, Senate Majority Leader Mitch McConnell of Kentucky is now claiming that Trump's nominees are facing "unprecedented obstruction." McConnell pushed through a change to Senate rules last week to confirm even more Trump nominees and stack the lower courts. 
Senators will now have only two hours, instead of 30, to debate the merits of district court nominees who will receive lifetime appointments. This will allow Republicans to rush Trump's appointees onto the bench. The first judge confirmed under the new rules was a nominee in Florida, and the White House recently announced new nominees in Georgia and West Virginia.
Even though the GOP has succeeded in packing the judiciary, some of Trump's worst nominees to Southern courts were withdrawn after encountering fierce opposition. For example, Sen. Tim Scott of South Carolina, the only black Republican in the Senate, stopped the confirmation of Thomas Farr to a judgeship in eastern North Carolina after a public uproar over Farr's record of involvement in voter suppression. 
In response to the Republican judicial takeover, some 2020 Democratic presidential candidates have discussed the idea of packing the U.S. Supreme Court if they win and their party takes control of the Senate in 2021. About half of the current crop of Democratic candidates are open to expanding the U.S. Supreme Court, the Washington Post reports.
The conversation among the candidates began when Pete Buttigieg, the current mayor of South Bend, Indiana, defended the idea at a town hall, saying that "it's no more a shattering of norms than what's already been done to get the judiciary to where it is today." Former U.S. Rep. Beto O'Rourke of Texas has also said adding justices is worth exploring, while U.S. Sens. Kirsten Gillibrand, Kamala Harris, and Elizabeth Warren told Politico they wouldn't rule out the idea.
Tags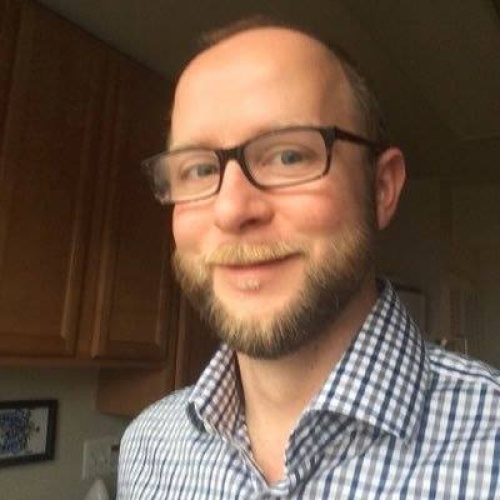 Billy is a contributing writer with Facing South who specializes in judicial selection, voting rights, and the courts in North Carolina.