Gov. Cooper's appointments herald change for Duke Energy oversight

Duke Energy has been in the spotlight lately on the energy policy stage, but not for a praiseworthy performance.
A report released last week by a coalition of four environmental groups makes the case that the North Carolina-based company is not only the nation's largest investor-owned utility but the worst for the environment in terms of pollution, investments in solar and wind power, and treatment of customers seeking renewable energy options. Based on a yearlong investigation by the Environmental Working Group (EWG), the analysis looked at all the states where Duke Energy operates as a government-protected monopoly with guaranteed profits, which besides the Carolinas are Florida, Indiana, and Ohio.
The report found that polluting coal-fired power plants and risky nuclear reactors generate almost 70 percent of the company's electricity there — far more than the national average of about 50 percent. But solar and hydro power generate just 2 percent of Duke's electricity in its monopoly territory, where the company has no wind power at all.
Instead, Duke is planning its future around fracked gas and pipelines, which present threats to water resources as well as the climate. And it's taken steps to discourage customers from switching to more renewable alternatives — in North Carolina, for example, by fighting legislation that would have made it easier to buy solar panels and by lobbying against the extension of a renewable energy tax credit.
"At a time when solar, wind and energy storage costs are plummeting, Duke is seeking to slow the transition to renewable sources," said Grant Smith, EWG's senior energy policy advisor and the co-author of the report, a collaboration with Citizen Action Coalition of Indiana, NC WARN, and Ohio Citizen Action. "It wants to retain control of power generation and protect its own power plant investments against competition and cheaper alternatives."
Meanwhile, Duke Energy is also under scrutiny for appealing an order from the North Carolina Department of Environmental Quality to excavate its remaining unlined coal ash pits and move the toxic waste to safer landfill storage, pressing to have its captive customers rather than shareholders finance the coal ash cleanup, flexing its legislative muscle to push a North Carolina rate bill unfavorable to consumers, and for seeking what state utility regulators called a "tone deaf" rate hike in South Carolina.
It's even facing displeasure from a substantial portion of its shareholders, 41 percent of whom recently voted in favor of a resolution asking the company how it plans to address the public health risks of coal ash pits given their vulnerability to climate disruption impacts such as flooding and severe storms.
But environmental advocates are hopeful that changes recently announced to the utility regulatory commission in the company's home state could push Duke Energy in a more environmentally and economically sustainable direction.
Evicting Duke's enabler
North Carolina Gov. Roy Cooper (D) last week announced three new appointments to the North Carolina Utilities Commission (NCUC), the seven-member regulatory body that oversees Duke Energy.
They are Democratic state Sen. Floyd McKissick, a Durham attorney with a strong environmental voting record; Kimberly Duffley, currently a senior staff attorney with the commission; and Jeff Hughes, an associate professor and director of the Environmental Finance Center with the School of Government at the University of North Carolina at Chapel Hill who previously served as public works director for Chatham County, North Carolina. Cooper also re-nominated Chris Ayers to serve as the executive director of the NCUC's Public Staff, a separate agency that advocates for consumers in the regulatory process.
If approved by the General Assembly, the three new NCUC nominees would replace current commission chairperson Ed Finley — an attorney who formerly represented utility companies — and members Jerry Dockham and James Patterson. Appointed by former Gov. Pat McCrory, a Republican, those three were frequently part of a four-member majority along with fellow McCrory appointee Lyons Gray that outvoted Cooper's original three appointees, ToNola Bland-Brown, Daniel Clodfelter, and Charlotte Mitchell.
Environmental advocates have long called on Cooper — who last year signed an executive order pledging the state's commitment to transition to a clean energy economy — to choose NCUC nominees more willing to stand up to Duke Energy. In a letter sent to Cooper in March, for example, Energy Justice NC — a coalition of environmental groups challenging Duke Energy's monopoly status as no longer serving the public interest — said the appointments "may be the most important decision you make for North Carolinians now and into the foreseeable future."
"Having a change in the chair is huge on its own, no matter who they put in there," said Jim Warren of the climate action advocacy group NC WARN, which is part of the Energy Justice NC coalition. Finley, he noted, "has been a key and vigorous enabler of Duke Energy's business plan involving building power plants, stifling renewables, and the incredibly reckless expansion of fracked gas."
"Duke Energy certainly has to be regretting his departure," Warren added.
The nominations now go the Republican-controlled legislature, where they have to be approved by both the House and Senate. If lawmakers endorse the governor's choices, the board will have six Cooper appointees through at least 2023.
 
Tags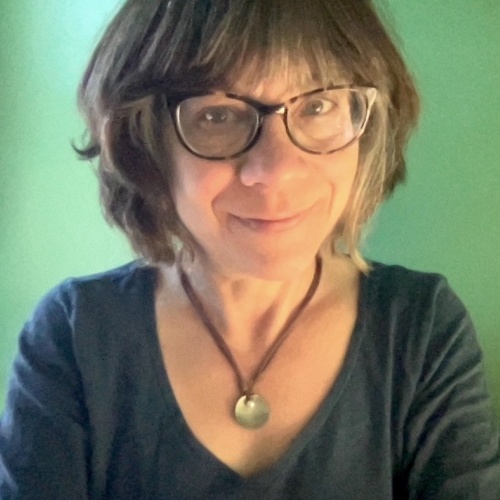 Sue is the editorial director of Facing South and the Institute for Southern Studies.