Southern legislatures take aim at direct democracy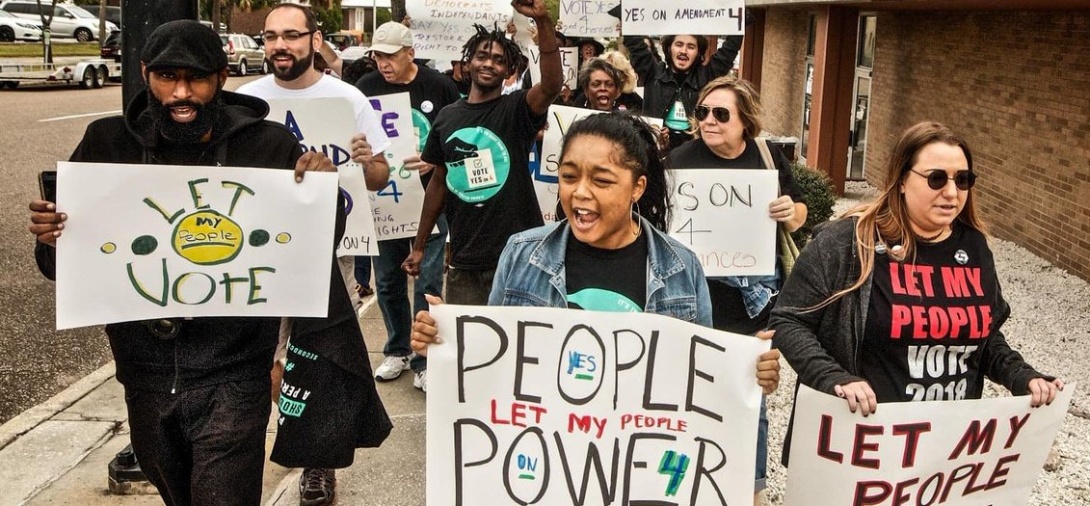 Florida voters in November approved a constitutional amendment, placed on the ballot through the citizen initiative process, that restored voting rights to more than 1.4 million people with felony convictions. Some Florida lawmakers now want to make it harder for citizens to put amendments on the ballot — part of a broader national trend aimed at discouraging direct democracy in the states.
A bill recently passed by the Florida Senate Judiciary Committee would put new restrictions on people employed to gather the petition signatures needed to get an amendment on the ballot. It would also require that ballots include information in bold print about the predicted economic impact of any citizen-sponsored amendment. 
The state House has passed legislation, sponsored by Tampa Republican Rep. Jamie Grant, that would go even further. It requires amendment sponsors to disclose whether any non-Florida residents gathered signatures, and any organization that fails to comply could be charged with a felony. The bill would impose steep fines for other violations, and it would give the conservative Florida Supreme Court more power over how citizen amendments are presented on the ballot.
Both bills would require signature collectors to register with the state and swear they are Florida residents who have never been convicted of a crime involving "fraud, honesty, or deceit." The registration forms would be kept in a searchable database. The legislation would also bar signature collectors from being paid based on the number of signatures they gather.
The bills would further mandate that the ballot language list the initiative's sponsor and "the percentage of total contributions obtained by the sponsor from in-state persons." Floridians for Fair Democracy, the sponsor of Amendment 4 restoring ex-felon voting rights, collected just 12 percent of its 2018 donations from Florida residents, according to FollowTheMoney.org. The group received more from California, New York, Texas, and Washington, D.C.
Other bills pending in the Florida legislature would raise the threshold required to ratify amendments to two-thirds of voters, rather than the current 60 percent. Under such a law, Amendment 4 would not have passed.
Republican lawmakers argue that the bills would provide more information to voters and prevent special interests from finding "a billionaire to fund something to put into our constitution," as Grant said. But Rep. Margaret Good, a Sarasota Democrat, argued that the bills are about "ignoring the will of the voters."
Noting that Florida's ballot initiative process is already difficult, Marcia Garcia of the voter empowerment group Florida Strong said that "politicians keep making it harder for citizens to have a voice."  
Florida activists were planning to gather signatures to put amendments on the 2020 ballot that would raise the minimum wage, expand Medicaid, ban assault rifles, and end electric utility monopolies. But the proposed laws could make those efforts impossible, they warn.
Diminishing the people's voice
Florida is not the only state where elected politicians are targeting direct democracy. This year alone, state lawmakers nationwide have introduced more than 200 bills changing the rules for citizen-initiated constitutional amendments or other ballot referendums, according to Ballotpedia. Legislators in Florida and several other states are also dragging their feet on implementing constitutional changes already approved by the voters.
In Arkansas, the Republican-controlled legislature this month approved a proposed amendment for the November 2020 ballot that would create new hurdles for citizen amendments — a move that comes just six months after voters passed an amendment increasing the state minimum wage to $11 an hour. The amendment would also slash the time period for gathering signatures for citizen-initiated ballot measures. 
While the Arkansas constitution currently requires that at least half of the signatures to qualify a citizen-initiated measure for the ballot come from 15 different counties, the legislature's proposed amendment would raise that threshold to 45 of the state's 75 counties. Stephen Wolf of Daily Kos pointed out that this "would effectively require those backing progressive measures to gather a significant number of signatures from rural, conservative-dominated counties. Conservatives, however, would not have to do the same in urban, heavily Democratic areas."
Republican lawmakers in Arkansas pulled no punches in describing their amendment's ideological function, with Sen. Mathew Pitsch of Fort Smith saying it's needed to stop "things that the liberal-type entities want." Lawmakers worked with the state Chamber of Commerce, which opposed the minimum wage increase, to draft the amendment.
As Common Cause and the Ballot Initiative Strategy Center warned in a recent op-ed, "The attacks on the ballot measure process are symptomatic of larger concerns about our democracy and a growing awareness that there are powerful political forces attempting to diminish the people's voice in it."
Tags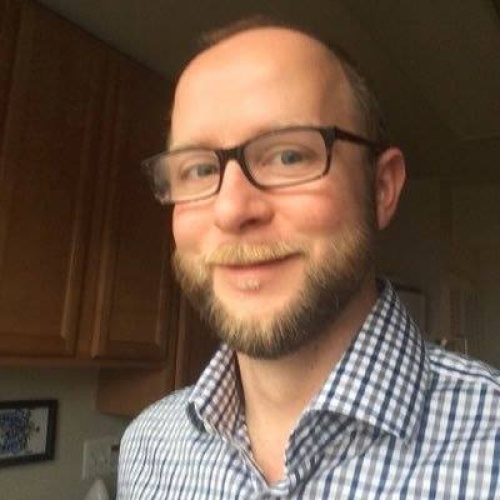 Billy is a contributing writer with Facing South who specializes in judicial selection, voting rights, and the courts in North Carolina.