Southern states lighten the burden of a criminal record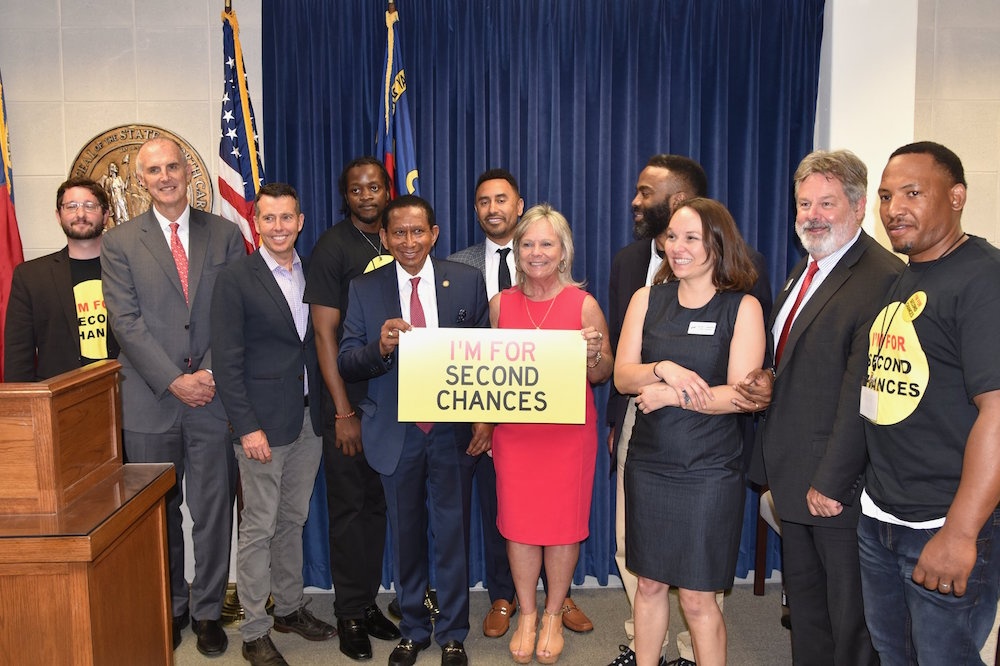 After decades of "tough on crime" policies that have led to the U.S. having the world's highest incarceration rate, as many as 1 in 3 Americans now have some type of criminal record. Having even a misdemeanor record can prevent someone from getting a job or finding housing, while a felony conviction — even a nonviolent one — can result in being barred from voting temporarily or, in some states, even permanently.
The problem is especially severe in the South, which is home to six of the seven states with the highest incarceration rates, according to the Prison Policy Initiative. While Oklahoma leads the nation in incarcerating people, it's followed by the Southern states of Louisiana, Mississippi, Georgia, Alabama, Arkansas, and Texas.
 
In the past decade, a national reform movement has emerged to make changes in the U.S. criminal justice system — and it's built bipartisan support among politicians. Last year, for example, Republican congressional leaders were among those supporting the First Step Act, which would reduce prison sentences. Voices as diverse as the NAACP's and the Koch brothers' have emphasized the need for new criminal justice policies to shrink the prison population and create economic opportunity for ex-offenders.
The movement has also achieved important changes in the South, where reform advocates have used litigation and grassroots organizing to transform policies. From Florida to Virginia, Southern states have recently passed or are considering reforms aimed at reducing recidivism, promoting economic fairness for former felons, and improving the reentry process for the formerly incarcerated.
Back in February, for example, Tennessee Gov. Bill Lee (R) introduced several proposals to modify his state's reentry policies. They would expand the state's Recovery Court Program, which gives nonviolent offenders the chance to enter substance abuse treatment in lieu of jail time; invest $10.5 million in establishing career and technical degree programs in the state's prisons; and eliminate the $180 state fee to petition for expungement of criminal records. State Republican and Democratic lawmakers have already announced their support for Lee's measures.
Record expungement has also been a focus in North Carolina recently, where this month the Republican-controlled state Senate unanimously passed a bipartisan bill to help ex-offenders get criminal records wiped clean. Sponsored by Sens. Danny Britt (R-Robeson), Warren Daniel (R-Burke), and Floyd McKissick (D-Durham), Senate Bill 562 provides individuals with certain nonviolent misdemeanor and felony convictions the chance to petition the courts for an expungement of their record after completing their sentence. Republicans have called the legislation a "jobs bill" while Democrats say it's a matter of economic fairness. The petition would cost $175 and have to be approved by a local district attorney.
"Expunction is very, very helpful," said McKissick, "It opens up the door for employment. It opens the doors for housing."
Supporters of the bill say that it will especially help young offenders by eliminating barriers to college and employment. The bill also calls for automatic expungement for individuals who have charges dismissed after July 1, 2020. The measure is now pending in the House, and there are signs of support from both sides of the aisle.
Second chances in Virginia
In Virginia, Gov. Ralph Northam (D) declared this May as "Second Chance Month" in his state to draw attention to criminal justice reform and reentry programs. "Redemption is a fundamental American value," he said, "and I believe that returning citizens who have repaid their debt to society deserve a second chance."
In recent years, Virginia has led the South in improving conditions for ex-felons. In 2016, former Gov. Terry McAuliffe (D) signed an executive order restoring voting rights to more than 200,000 convicted felons in the state. After the Virginia Supreme Court ruled that the governor lacked authority to grant blanket restoration of rights, McAuliffe began using an autopen to restore people's rights individually. Though the state's Republican leaders filed a motion to have him held in contempt of court, the state Supreme Court turned them down, and McAuliffe went on to restore voting rights to 173,000 ex-felons — more than any other governor in U.S. history.
In 2017, McAuliffe proposed a package of legislative reforms to Virginia's criminal justice system. Two of the bills have since passed the Republican-controlled General Assembly: one repealing a state law that mandated a six-month suspension of a driver's license for anyone convicted of possessing marijuana, and another allowing those with unpaid court debts to set up an affordable payment plan to avoid losing their licenses.
McAuliffe also championed a so-called "ban the box" policy removing from employment applications the check box that asks if applicants have a criminal record. In 2015, he signed an executive order barring Virginia agencies, boards, and commissions from asking questions about a job applicant's criminal history. To date, 35 states and over 150 cities and counties have adopted such policies.
Now Virginia is considering another step toward banning the box. Earlier this year, the Republican-controlled Virginia Senate passed Senate Bill 1199, sponsored by Democratic Sens. Rosalyn Dance and Jennifer McClellan, to remove the checkbox from state employment application forms. The bill is currently stalled in the state House, however, where similar measures have failed in the past.
Florida's backlash on felon voting
In recent years, states nationwide and across the South have moved to restore certain voting rights to ex-felons in response to years of grassroots organizing. As a result, Kentucky and Iowa remain the last states to impose lifetime voting bans on ex-felons — policies that are rooted in racist laws and continue to have a disproportionate impact on communities of color today. But in one state where voters recently approved voting rights for ex-felons, a political backlash is underway.
Last November, Florida voters passed an amendment to the state constitution allowing ex-felons to vote. The Florida Rights Restoration Coalition (FRRC), a grassroots group led by returning citizens, collected more than 1.1 million signatures to put the measure on last November's ballot. Approved by nearly 65 percent of voters, Amendment 4 ended the state's permanent disenfranchisement policy and restored the right to vote to 1.4 million individuals with past felony convictions who had finished serving their sentences.
But as soon as the measure was approved, Gov. Ron DeSantis and other Republican politicians began casting doubt about how it would be implemented. Then in March, Republicans in the legislature introduced Senate Bill 7066 to limit restoration of voting rights to only those people with felony convictions who have paid all outstanding fees, fines, and restitution — a policy Democrats likened to a poll tax. The Republican-controlled Florida legislature passed the bill on May 3, and DeSantis has said he intends to sign it.
"Basically, they're telling you, 'If you have money, you can vote. If you don't have money, you can't," as Floridian Patrick Penn, who spent 15 years in prison for strong-arm robbery and violent burglary, told the New York Times.
But Desmond Meade, the FRRC's executive director, notes that Amendment 4 remains the law of Florida, despite the legislature's efforts. As he said when speaking recently at a justice conference in Tampa: "There is now a pathway to vote. There are just some rocks in the way." His group now plans to focus on answering hotline calls to help people regain their voting rights, raising money for court fees and restitution, and helping people petition for relief from fines.
Tags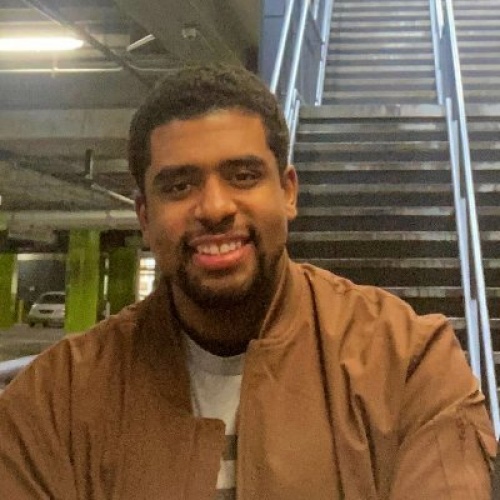 Benjamin Barber is the democracy program coordinator at the Institute for Southern Studies.