Civil rights leader presses for more open legislatures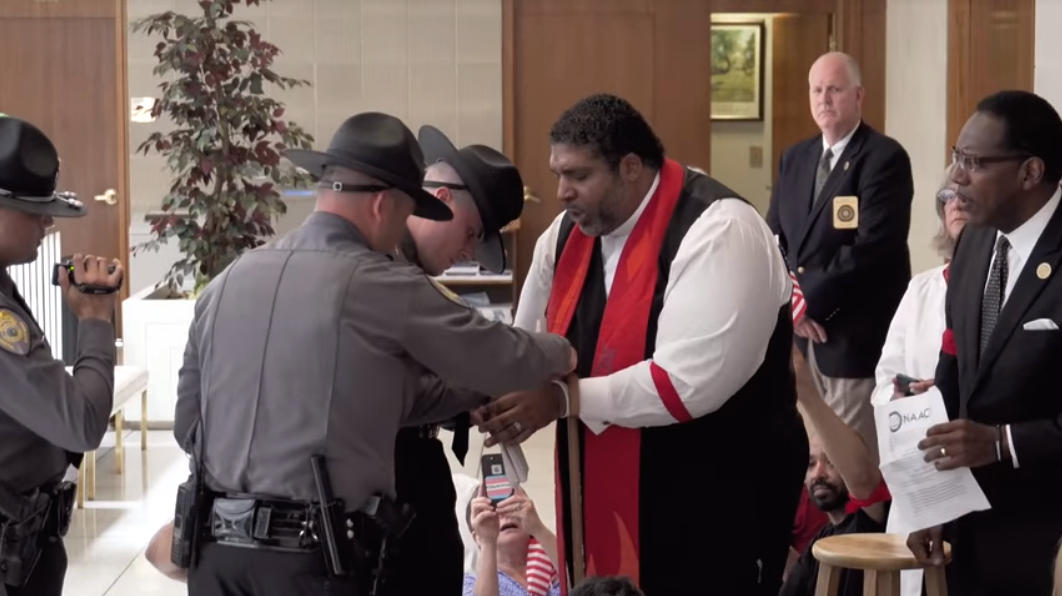 In 2017, as head of the North Carolina NAACP, Rev. Dr. William Barber led a protest at the state legislature calling on lawmakers to provide health care to the poor by expanding Medicaid. When legislators refused to speak to him and other protesters, Barber led the group in reciting Bible verses, the N.C. Constitution, and statistics on health care. He also called out the "white, extremist, Republican Party" in charge, while using what he describes as his "preaching voice." The State Capitol Police asked them to leave and, when they refused, arrested and charged them with trespassing. 
Last week, a jury in Raleigh found Barber guilty of trespassing, and a judge sentenced him to a day in jail, suspended while he's on probation for a year, and 24 hours of community service. "It's hard to find too much reason to punish in this case, and I'm not inclined to do so," Judge Stephan Futrell said, "Isn't his life an example of service, community service?"
Barber, who launched the Moral Monday protests at the state legislature in 2013 and now leads the national Poor People's Campaign, has repeatedly cited his rights under the First Amendment and the state constitution, which guarantees the right of North Carolinians "to instruct their representatives, and to apply to the General Assembly for redress of grievances." Barber was was also banned from the legislature; however, a judge threw out the ban in April even as the state continued to try to enforce it.
Barber said he plans to file an appeal and pointed out that most civil rights victories have come through appellate courts, not trial courts. The case could ultimately wind up before the North Carolina Supreme Court, which currently has a 6-1 Democratic majority despite the state legislature's repeated efforts to manipulate judicial elections to Republican advantage. 
As Barber's appeal moves forward, the state General Assembly is also facing a lawsuit that claims it violated the people's right to instruct representatives. Common Cause North Carolina sued legislative leaders over a December 2016 special session in which legislators hastily passed laws that grabbed power from an incoming Democratic governor. Republican leaders provided only two hours' notice for the surprise session, even though they had been discussing it privately for days. The case is now before the N.C. Court of Appeals. 
A history of limiting assembly
After he was banned from the North Carolina legislature, Barber launched the Poor People's Campaign, a nationwide "moral revival" challenging systemic racism, poverty, militarism, and ecological devastation. The movement has taken activists to statehouses across the country — and some Southern legislatures haven't been very receptive.
For example, when the Poor People's Campaign protested at the Kentucky Capitol last year, the state police commissioner said they could have been arrested for trespassing. But instead, police instituted a rule requiring them to enter in pairs, like "some sort of militarized corruption of the Noah's Ark story," as a Louisville Courier-Journal columnist observed. 
Barber said at the time that "the rules that need to be changed are not the ones that allow for peaceful, nonviolent protest, but the ones that rob the poor of the right to health care and allow billion-dollar companies to pollute our water and environment."
The arrests aren't limited to those affiliated with the Poor People's Campaign. Police arrested protestors demanding Medicaid expansion at the Tennessee governor's mansion in 2017. And after last year's election for Georgia governor was marred by voter suppression, state Sen. Nikema Williams was arrested while standing peacefully with demonstrators at the state capitol.
The arrests are part of a broader crackdown on dissent. Since widespread demonstrations against the Trump administration in early 2017, several Southern legislatures have considered laws to make it harder to engage in protests. For example, Tennessee made it a crime to take part in a protest that blocks traffic. Louisiana and Tennessee recently stiffened penalties for protests at oil and gas pipelines. And after striking West Virginia teachers flooded the state capitol in 2018, the legislature passed a law that limited the liability of capitol police who harm or kill people while dispersing "riots and unlawful assemblies." 
Douglas McAdam, a Stanford sociology professor, connected recent efforts to suppress protest in the South to the region's history, noting that "southern legislatures — especially in the Deep South — responded to the Montgomery Bus Boycott and the Supreme Court's decision in Brown v. Board of Education with dozens and dozens of new bills outlawing civil rights groups, limiting the rights of assembly, etc."
With the Poor People's Campaign planning to bring activists back to Southern statehouses, its efforts to keep them accessible to the people will also continue.
"We're really going to have to open up these state capitols, because so much that's hurting the poor and the vulnerable and the immigrant and women and children is happening in these closed-off state capitols, particularly through the South," as Barber told Democracy Now earlier this month.
Tags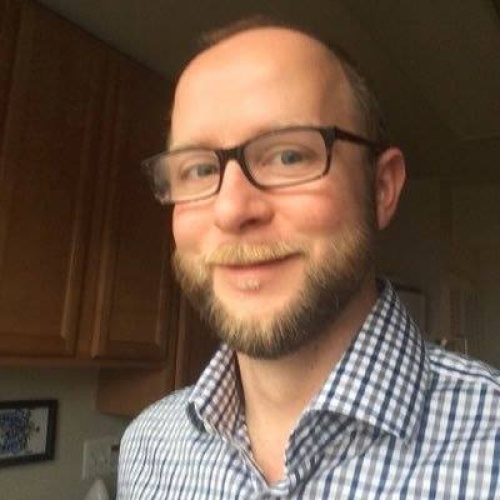 Billy is a contributing writer with Facing South who specializes in judicial selection, voting rights, and the courts in North Carolina.