Greensboro Massacre survivors offer lessons to Fight for $15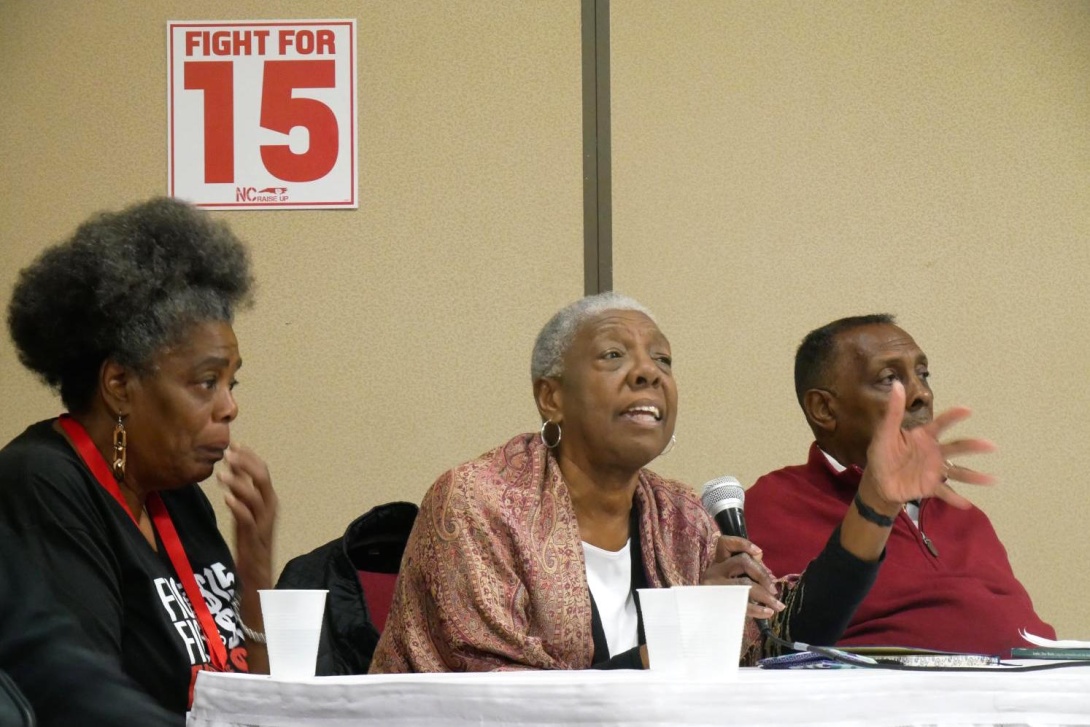 Since starting in New York City in 2012, the Fight For $15 movement has expanded to over 230 cities, 33 countries, and six continents. With a mission of building a multiracial organization of workers fighting for higher wages and union rights while also combating systemic racism and other social ills, the movement continues to grow. 
In September, the Fight For $15 began organizing in Fayetteville, North Carolina. In the city that's home to Fort Bragg, the world's largest military installation, over 19 percent of residents and a quarter of children live in poverty as public dollars pour into the war economy. With so many of Fayetteville's citizens struggling to survive, organizers believe the community could become a critical battleground in the struggle for a livable wage.
Earlier this month, the Fight For $15 held a weekend-long organizing exchange in Fayetteville, bringing together organizers from across the country who work with groups including the Poor People's Campaign, Union de Vecinos of Los Angeles, the Vermont Workers' Center, Put People First Pennsylvania, Repairers of the Breach, the Kairos Center, and Common Defense. 
Attendees canvassed the community, talking to over 250 Fayetteville residents about how a livable wage and union rights might impact them. Sheree Allen of Durham told Facing South that at one point the canvassers stopped at a KFC to take a break but ended up talking to workers there instead — and got the whole crew to sign up and join the movement.
Besides canvassing, the weekend also offered several workshops to discuss strategy. One of them featured speakers Bertha Bradley, Rev. Nelson Johnson, and Rosalyn "Roz" Pelles — longtime activists who survived the 1979 massacre of five anti-Klan marchers by the Ku Klux Klan and American Nazi Party in Greensboro, North Carolina.
Forty years ago, Bradley, Johnson and Pelles were members of the Communist Workers' Party (CWP), which was organizing Black textile workers in staunchly anti-union North Carolina. On Nov. 3, 1979, they had gathered in Greensboro to take part in an organizing conference that kicked off with a march against the Klan. But within 88 seconds, five participants — four of them CWP members — were gunned down by Klansmen and Nazis while Greensboro police did nothing to stop the attack, which they had been warned about by an informant who participated in it. No one was ever criminally convicted for the killings.
Pelles, who currently serves as the senior strategic advisor to the Poor People's Campaign, told Facing South that she believes that the intent of the Greensboro Massacre was not just to kill members of the CWP but to "send a chilling effect to every young person that was out there" organizing for change. However, the massacre did not deter the survivors from continuing their work; instead, they learned to organize while grieving.
In honor of the massacre's 40th anniversary this year, the survivors wanted to share lessons learned with younger activists who still face entrenched hostility to unions, corruption of law enforcement, and emboldened white supremacy.
Pelles said she believes that it's important for activists to trust their instincts. She also said they should never underestimate the opposition that will come when one is challenging the status quo. And she noted that, just like the CWP did in 1979, organizers need to build multiracial groups to work in the South — one of the things she loves about her current work with the Poor People's Campaign.
"We understand the importance of the South," Pelles told Facing South. "We understand the importance of going across all lines. We understand that this is a long-haul process."
Pelles said she was honored to be part of the organizing exchange and appreciated the Fight For $15's comprehensive approach to organizing. She believes that the group serves as a model for today's movement and is changing the way people think about low-wage work. And while she continues to share her lessons in labor organizing, she also finds that she's learning a great deal from the new generation of organizers.
"It's a give and take," she said.
 
Tags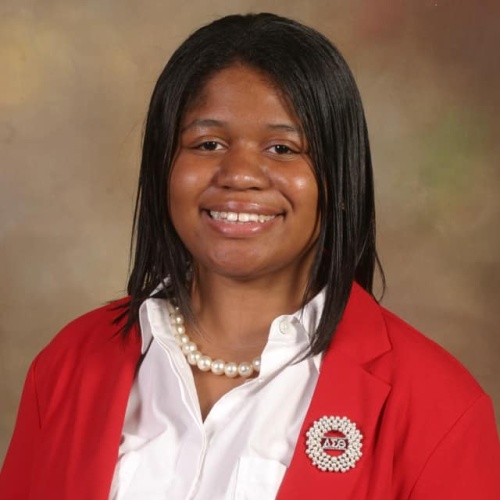 Rebekah is a research associate at the Institute for Southern Studies and writer for Facing South.