Michael Bloomberg's Southern strategy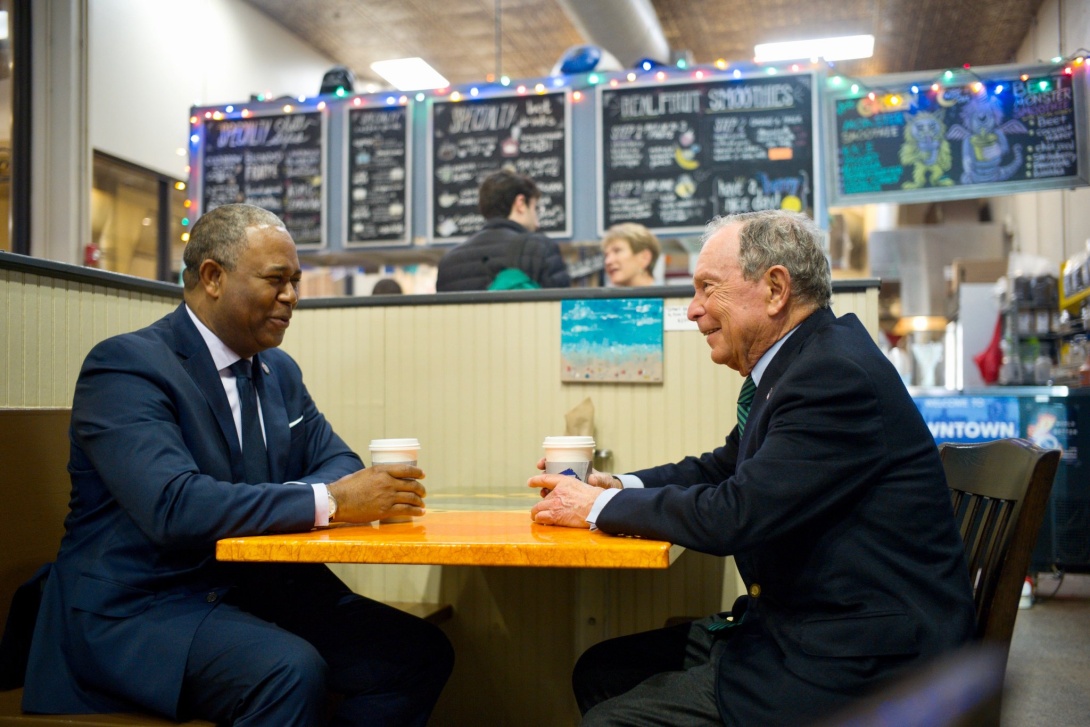 Michael Bloomberg has been all over the South since he announced his campaign for the Democratic presidential nomination. The billionaire businessman-philanthropist and former New York City mayor showed up in Arkansas in person to file for the Democratic primary in November; earlier this month, he visited Jackson, Mississippi, to participate in a criminal justice reform roundtable with mayor Chokwe Lumumba. He went to Alexandria, Virginia, to introduce his clean energy platform, and last Sunday he was in Charlotte, North Carolina, to open a field office, the campaign's first in the country. This week he opened a second field office in Nashville, Tennessee, after a stop in Memphis to unveil his health care plan.
Bloomberg is a centrist running on a platform emphasizing gun control, climate action, and criminal justice reform. He's not a progressive by any stretch of the imagination, though; he's positioned himself against Medicare-for-All and the wealth tax proposed by fellow candidate Sen. Elizabeth Warren of Massachusetts. Days before announcing his run, he was forced to apologize for his policy of stop-and-frisk policing that led to the disproportionate harassment and incarceration of black and Latino New Yorkers during his time as New York's mayor. And he's been a Democrat, then a Republican, then a Democrat, then an independent, until registering as a Democrat again in 2018. 
Nonetheless, he's received endorsements from Democratic mayors around the South, who are becoming some of his most prominent surrogates. One of his campaign's co-chairs is Steve Benjamin, the mayor of Columbia, South Carolina; Mayor Greg Fischer of Louisville, Kentucky, is another.
Bloomberg's deliberate focus on the South sets him apart from the rest of the presidential field, and might seem like a surprising move for the New Yorker. But dig into it a bit and Bloomberg's "Southern strategy," as one campaign surrogate referred to it, isn't so surprising after all. It's born less out of a deep-seated concern for the region than a desire to take home the hundreds of Democratic convention delegates at play in the South. And he's betting other candidates will continue to neglect the region.
"Mayor Bloomberg's strategy for his presidential campaign focuses on the delegate-rich Southern states," LaToya Evans, a North Carolina-based spokesperson for the campaign, told Facing South. "That is central to his choice." Bloomberg threw his hat in the ring too late to compete in the Iowa and New Hampshire primaries, so instead he's setting his sights on Super Tuesday states, including six in the South: Alabama, Arkansas, North Carolina, Tennessee, Texas, and Virginia. There are 676 delegates up for grabs in those six states alone. Notably, despite the Benjamin endorsement, he's not competing in South Carolina either.
Benjamin was one of four black Southern mayors to sign onto the "Roadmap for Winning the South" in September, a lengthy letter that laid out a set of policies and recommendations candidates would have to prove they are ready to address before getting the mayors' endorsements. Benjamin is the second of the group to endorse a moderate candidate; Mayor Randall Woodfin of Birmingham, Alabama, endorsed former Vice President Joe Biden earlier this week.
Bloomberg has made a selling point out of the fact that Democrats have long neglected the South. During his recent visit to Augusta, Georgia, to pick up Mayor Hardie Davis's endorsement, Bloomberg said he was worried that President Donald Trump was the only candidate investing in red states like Georgia, according to local news. He told the Texas Democratic Party that he was committed to investing in the state party and increasing Democratic voter engagement, according to the Washington Post. Little Rock, Arkansas, Mayor Frank Scott Jr., who has not endorsed Bloomberg, told CNBC that Bloomberg said he "will pay particular attention to the South and states who aren't normally courted to share their concerns for a united future."  
The rest of the presidential field has made few visits to the South, generally going to South Carolina, home of the region's first primary. Notably, the candidate who spent the most time in South Carolina, with 28 days in the state, was U.S. Sen. Kamala Harris of California, who dropped out of the race earlier this month. Second was Marianne Williamson, the self-help author who, polling at 0 percent, is not a viable candidate. Warren has the most robust Southern ground game among the leading Democratic candidates, with field offices in North Carolina and Texas, and staff in Florida and Tennessee. The rest of the field seems to be broadly content to, at least for now, leave the South to Biden, who's polling about 20 percentage points higher in South Carolina than the second-place candidate, Sen. Bernie Sanders of Vermont, while also leading Sanders in recent national polls. Bloomberg, on the other hand, has yet to break out of the single digits. That raises the question: Will the South, a region that continues to have high levels of income inequality and disproportionate concentrations of economically distressed communities, vote for the world's ninth-richest person?
As the New York Times reported last week, Bloomberg's campaign has been aggressive in its outreach to mayors who are part of Bloomberg's philanthropic network. The former point of contact for mayors involved in Bloomberg Philanthropies programs, the Times reported, now works for the Bloomberg campaign — in charge of the "Mayors for Mike" coalition.
Bloomberg's net worth is well over $50 billion, and he's made no secret of the role his vast personal wealth is playing in his campaign. He's self-funding, a move he says will keep him from being swayed politically by campaign donors. He's already spent millions of dollars on ad buys across the South, including in Texas and Florida. His involvement with progressive causes has almost all been through philanthropic and political donations. And his campaign is currently run out of the offices of Bloomberg Philanthropies in New York, which has put millions of dollars into educational programs for mayors and funding for city-level initiatives. Now that Bloomberg is running for president, that's paid off in the form of endorsements.
"His efforts with his philanthropic work, and the support of organizations that are part of the Bloomberg team, have helped cities become more efficient," Augusta's Mayor Davis, one of the many mayors who have endorsed Bloomberg's campaign, told Facing South. "They allowed us to create solutions for some of our most complex problems." When asked about progressive criticism of Bloomberg's campaign, Davis called it "hypocrisy." "The notion of people saying, 'Well, he's trying to buy the election' is the complete antithesis of the American Dream," Davis said. Like every Southern mayor who has endorsed Bloomberg, Davis took part in the Harvard City Leadership Initiative, a Bloomberg-funded venture that bills itself as "executive development" for mayors.
Louisville's Mayor Fischer also spent a year in the Harvard initiative. "My background as an entrepreneur and businessperson really lined up well with [Bloomberg Philanthropies] view of government, that government should not just do daily work, but should also do improvement work and innovation work," Fischer, a Bloomberg campaign co-chair, recently told local TV station WLKY.
Thus far, Bloomberg's campaign strategy focuses primarily on Southern cities, unsurprising given the masses of voters at play there and the ready-made group of supporters he has in the mayors who have endorsed him. When asked about the campaign's plans to reach out to voters in the rural South, particularly the Black Belt — an oft-ignored, though reliably Democratic region — Cal Harris, a campaign spokesperson, said "by, you know, maximizing our grassroots mobilization, which we plan on doing comprehensively throughout the South."
"My focus, and the campaign's focus, is not just on big-city USA or the Beltway, but on energizing people all around the things we have in common," Augusta's Mayor Davis said. So far, Bloomberg is the only one who has brought that focus to the South. It remains to be seen whether the Democratic frontrunners — Biden, Sanders, and Warren — will follow.
Tags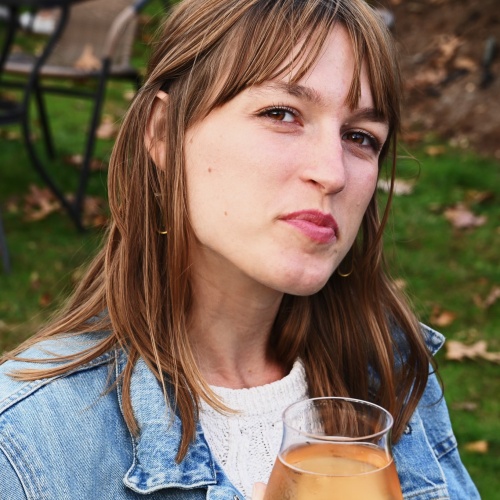 Olivia Paschal is the archives editor with Facing South and a doctoral student in history at the University of Virginia. She was a staff reporter with Facing South for two years and spearheaded Poultry and Pandemic, Facing South's year-long investigation into conditions for Southern poultry workers during the COVID-19 pandemic. Her reporting has appeared in The Atlantic, the Huffington Post, Southerly, Scalawag, the Arkansas Times, and Civil Eats, among other publications.