VOICES: Lessons the South has taught me about fighting for reproductive justice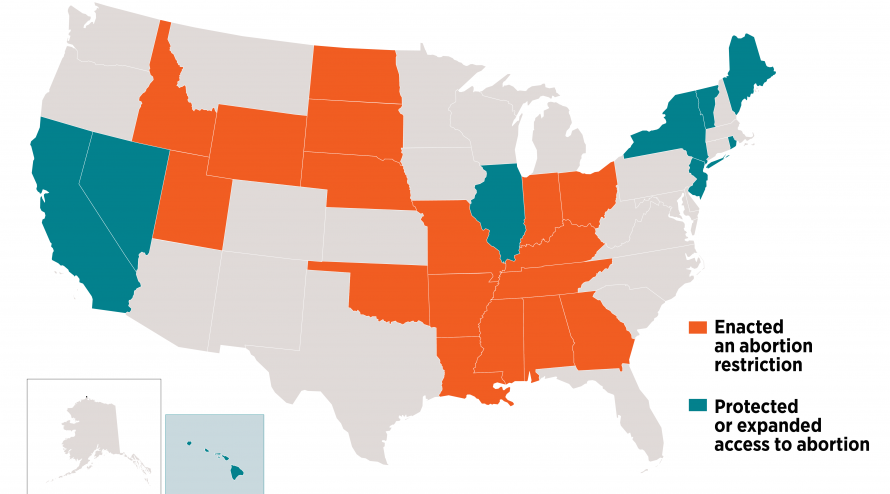 As an immigrant and woman of color, I thought I had experienced my fair share of bigotry. I came to the United States in 1994 – in the midst of anti-immigrant sentiments and racist attacks toward Latinxs and blacks upon my arrival to California. Now a reproductive justice advocate, I am aware of the misogynistic and anti-abortion social media posts and campaigns. But nothing prepared me to hear a so-called "expert" at a state senate hearing proclaiming that he remembered when he was a fetus and that such should be the basis for a total ban on abortion.
 
This is what we are working with in my new home state of Tennessee. According to the Guttmacher Institute, 96 percent of Tennessee counties in 2017 had no clinics that provided abortions. A 2019 study commissioned by the National Bureau of Economic Research found that restrictions on abortion access in Tennessee increased the monetary costs of obtaining an abortion by as much as $929, which exceeds the national median cost of $500. But let's remember how we got here.
 
Since 2010, conservative organizations secured the enactment of nearly 500 restrictive state laws, with many of these restrictions being in the South. These restrictions disproportionately impact individuals who already experience significant barriers to health care, particularly black and brown, LGTBQ, and young people. Research shows that individuals who are denied abortions and then give birth experience worse health outcomes compared to those who received their desired abortions. It therefore comes as no surprise that states with abortion restrictions also have some of the highest maternal mortality and morbidity rates, especially for black women.  
 
In this year alone, seven of the nine states that banned most, if not all, abortions are in the South. Alabama enacted a total ban on abortion that only included a life endangerment exception. Georgia, Kentucky, Louisiana, and Mississippi banned abortions at six weeks of pregnancy, based on whether cardiac activity could be detected. Missouri and Arkansas banned abortion at eight and eighteen weeks of pregnancy, respectively. While none of these abortion bans are currently in effect because they have been challenged in court, the trend shows a deliberate anti-abortion agenda and the South as its primary target. More is to come, as South Carolina is expected to vote on a ban next year.
 
This dangerous trend continues in my home state of Tennessee, where the state legislature has been considering a bill that bans abortion starting from the moment a person believes they are pregnant. Viability, following the logic of SB 1236, is determined as soon as a person takes a pregnancy test. If the reasoning behind this measure sounds implausible, the bill hearing was an unapologetic strategy session orchestrated by anti-abortion politicians to completely outlaw abortion across the United States, starting with Tennessee. Aside from failing to allow an abortion patient to testify, the Judiciary Committee kicked out the only reproductive justice leader and black woman on the stand, SisterReach's Executive Director Cherisse Scott, by interrupting her halfway through her testimony and not allowing her to complete her statement. The committee members had no qualms about discussing their goal to overturn Roe v. Wade.
 
And just in case these radical state strategies don't work, anti-choice forces continue to hold onto their old tricks. In the next few months, the Supreme Court is expected to decide over a law that aims to deny patients abortion care by placing admitting privileges that will force abortion facilities to close. The Louisiana law being considered in this case is identical to a Texas law that was struck down as unconstitutional only three years ago. The Supreme Court has already established that these laws are unnecessary and impose an undue burden on patients' ability to obtain abortion care.
 
These strategies are part of ongoing, state-by-state coordinated efforts to legislate abortion care out of existence. To counter these efforts, we must work on numerous fronts to ensure that the most underserved communities in the South are able to obtain abortion care. Not only is litigation important to challenge the escalating number of abortion bans, support for all abortion providers and reproductive justice advocates is essential. We must also support ongoing efforts to protect legal and affordable abortion care, provide comprehensive sexuality education, and secure comprehensive health care coverage.
 
To illustrate, Tennessee mandates abstinence-only sex education and is one of only 14 states that have not expanded Medicaid coverage so that all individuals who are low-income can access health care. Coupling abortion restrictions with lack of health care coverage and education means that black women in the South have the most to lose in the anti-reproductive health agenda.
 
A reproductive justice framework is integral to address these systemic barriers and reduce health disparities. We must support reproductive justice leaders who work with the communities most affected by these restrictions and give them the resources to thrive. For instance, Memphis-based SisterReach has been advocating for the reproductive autonomy of women and teens of color, poor, and rural women, LGBTQIA+ people and their families for more than eight years. As this New York Times op-ed articulates, "people who are overrepresented in success at social change — women of color who lead grass-roots nonprofits — are wildly underrepresented in funding."
 
The South is beautiful and resilient, and so I remain hopeful that change can happen if we utilize an intersectional approach and follow the leadership of its people. At the same time that I became perplexed by the senate hearing in Nashville, I was impressed by the courage of those who are fighting for our rights against all odds.
Tags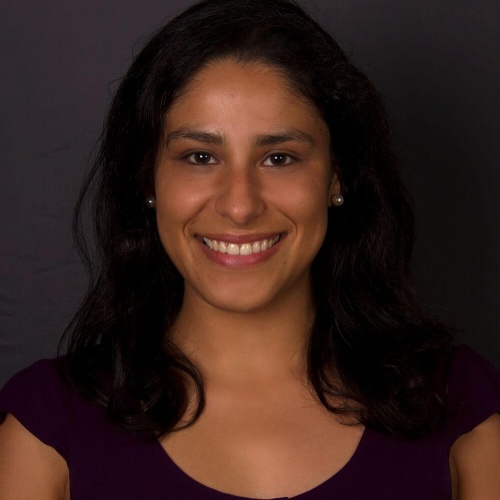 Fabiola Carrión is a public interest attorney and human rights advocate focused on defending the rights of women and girls in the Global South.