Why there's no Democrat running against Sen. Tom Cotton in Arkansas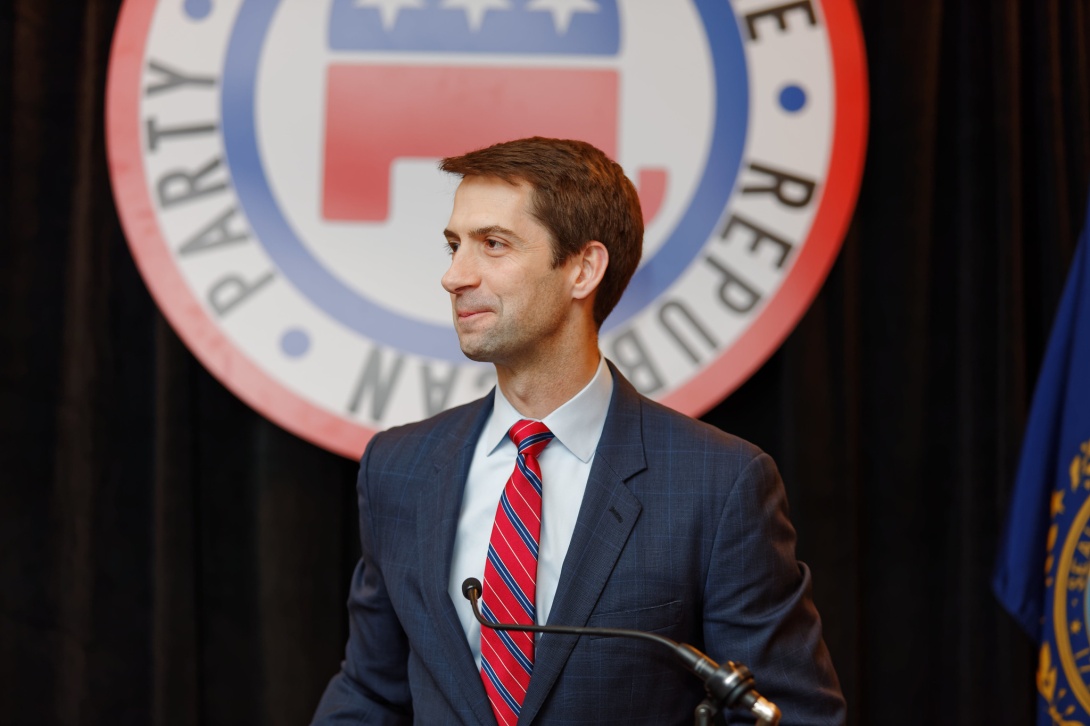 First-term Republican Sen. Tom Cotton of Arkansas has become one of President Donald Trump's leading congressional allies. A former congressman with a military background, Cotton is frequently mentioned as a potential candidate for open cabinet positions, and he's consistently one of the most right-wing voices in the Senate. For example, he was a sponsor of the RAISE Act, which would have implemented harsh, merit-based immigration quotas, and he nearly scuttled passage of the bipartisan criminal justice reform bill in 2018 because he found it too lenient on the incarcerated.
Cotton is up for reelection in 2020 — and the Democratic Party of Arkansas isn't running anyone against him.
That's not to say it didn't try. The party had a Senate candidate, Joshua Mahony, who also ran unsuccessfully in the state's 3rd Congressional District in 2018. He had spent months touting a run, and had gained the support of state party elites and progressive activists despite losing his House race by more than 30 percentage points.
As Arkansas political resumes tend to go, Mahony's was unsurprising: a middle-aged white man whose family had been active in state politics. His claims about previous employment and sources of income had come under scrutiny in a September investigation by the Arkansas Democrat-Gazette, but he still enthusiastically filed for the race days before the deadline. Then, two hours after the filing period closed, he abruptly dropped out, leaving Arkansas Democrats without a candidate against one of the most ambitious, powerful politicians in Washington.
Mahony claimed that an unspecified family member's unspecified illness was the motivation behind his sudden exit. But just after the filing period closed, the state Republican Party put out a press release saying it planned to file a Federal Election Commission complaint over irregularities in Mahony's campaign finances. A memo sent to Cotton supporters after Mahony dropped out indicated that state Republicans had uncovered other material damaging to his candidacy — and had waited to divulge that information until the filing period had closed with the express purpose of keeping Cotton from having a challenger.
"Our strategy was to hold our research, allow Mahony to gain momentum to prevent other candidates from entering the race, and work [with] the state Republican Party and the [National Republican Senatorial Committee] to release this information after it was too late for anyone else to enter the race," said the memo, which was obtained by the Arkansas Democrat-Gazette.
In a press conference held two weeks after Mahony withdrew, state Democratic Party Chair Michael John Gray said Mahony didn't give party leaders a heads-up that he was leaving the race, and hadn't been in contact with party leaders since — even skipping a meeting party leaders had set to determine if there was a path to finding a replacement candidate. There's a provision in Arkansas law that allows a party to replace a candidate if they drop out due to personal illness, but Mahony's statement dropping out of the race didn't say whether the illness was his or a family member's. And he didn't provide party officials any further information.
"With what we have, we do not see a path to put a Democratic candidate on the ballot," Gray said.
The disaster has exposed deep-seated divisions within the state party. There have always been fault lines between some of the party's older, more moderate organizers and the younger, often more progressive generation of state party activists. There are sectional divisions, too. Northwest Arkansas, long a Republican stronghold, is getting bluer by the day, and party activists in that corner of the state have long felt ignored by the party's historic base in Little Rock and southern Arkansas.
But the party tensions inflamed by the Mahony exit are over some of the most basic functions of a political party: recruiting candidates, registering voters, and winning elections. The rumblings of discontent that have dogged the party for years — in 2014, it didn't even run enough candidates to make it possible to retake the state legislative majority — have grown even louder after what has been perceived by many as its failure to find and run the best possible candidate in a marquee race.
"Democrats should be disappointed in their own party, which either lacked the political foresight to put its likely Senatorial nominee through a serious vetting or didn't care to," the Northwest Arkansas Democrat-Gazette wrote in an editorial after Mahony's departure.
"The core mistake was saying that we care so little about prioritizing this race that we're going to let someone who has lost two races before this, and has done so with very little support and very little energy, take the top of the ticket," said Ezra Smith, a longtime Democratic Party organizer in the state and a former president of the Young Democrats of Arkansas. Smith was part of Denise Garner's campaign for state party chair, which released a platform calling for complete structural reform. Garner, who now serves in the state legislature, lost the party chair race, but her ideas live on.
"This situation … is indicative of the need for a massive structural overhaul and complete rebranding," Bailey Sexton, another alum of the Garner chair campaign and a Democratic organizer, tweeted last month. "We can't support lasting growth when we are messing up literally every opportunity for party base-building."
Grassroots political organizing has never been a strength for either party in Arkansas. Jay Barth, a scholar of Arkansas politics, wrote in 2003 that "all successful candidates in Arkansas in the modern era — Democrat or Republican — have developed ongoing campaign organizations almost totally independent of their state parties. And, in both parties, because successful candidates' organizations are independent they are occasionally the seeds of dissention within the party even when those candidates are not in direct competition."
Though he has no Republican primary opponent or Democratic challenger, Cotton isn't running completely unopposed: In the general election he will face Libertarian Ricky Dale Harrington Jr. and Dan Whitfield, a Bernie Sanders-style progressive activist running as an independent. Whitfield's candidacy went unnoticed by many in the state until Mahony dropped out, and now some Democrats who would have supported Mahony are shifting their allegiances to Whitfield, who needs 10,000 signatures to get on the ballot. 
"People started reaching out looking for an alternative to Tom Cotton because people are fed up with Tom Cotton," Whitfield told Facing South. "A lot of people who wouldn't have even signed the petition to help get me on the ballot are not only willing to sign, they're reaching out to volunteer to help get signatures."
Whitfield has been making the rounds, appearing at county Democratic events in the northwestern part of the state. He's also been going to events with conservatives and Libertarians, saying he wants to "bridge the divide" between Arkansans of different political persuasions. Even if he makes it on the ballot, though, Cotton will likely skate to victory.
Since the early 2000s, Republicans have completely taken over Arkansas, from the legislature to the congressional delegation to the governor's mansion — a takeover cemented in 2014 with Cotton's double-digit victory over incumbent Democrat Sen. Mark Pryor. And the parties have become increasingly polarized, a trend that began in the late 1990s and is continuing, and even worsening, today. Moderate Republicans are vanishing from the GOP-controlled state legislature, further fueling the vitriolic partisan atmosphere. And state Democrats haven't figured out a message that resonates with the working-class voters who make up the bulk of the state's electorate.
"There is a faction who are either unwilling to accept how bad it is out there in Arkansas, how truly low the Democratic Party is in the state, or are waiting for something to change," said Smith. "And then there is another wing of the party that is so frustrated, because it has been saying for years, that this strategy has completely failed. It's not failing, it's not the last stage. It's over. We've absolutely been routed from this state. And so we have to take it from a square one re-approach. We have to rebrand the party."
Tags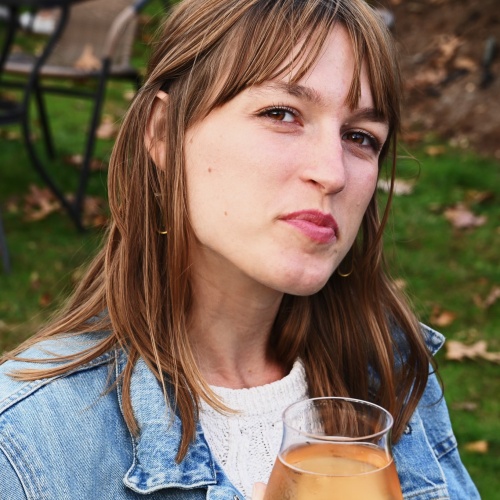 Olivia Paschal is the archives editor with Facing South and a doctoral student in history at the University of Virginia. She was a staff reporter with Facing South for two years and spearheaded Poultry and Pandemic, Facing South's year-long investigation into conditions for Southern poultry workers during the COVID-19 pandemic. Her reporting has appeared in The Atlantic, the Huffington Post, Southerly, Scalawag, the Arkansas Times, and Civil Eats, among other publications.