Dontae Sharpe's deeply personal fight to change the criminal justice system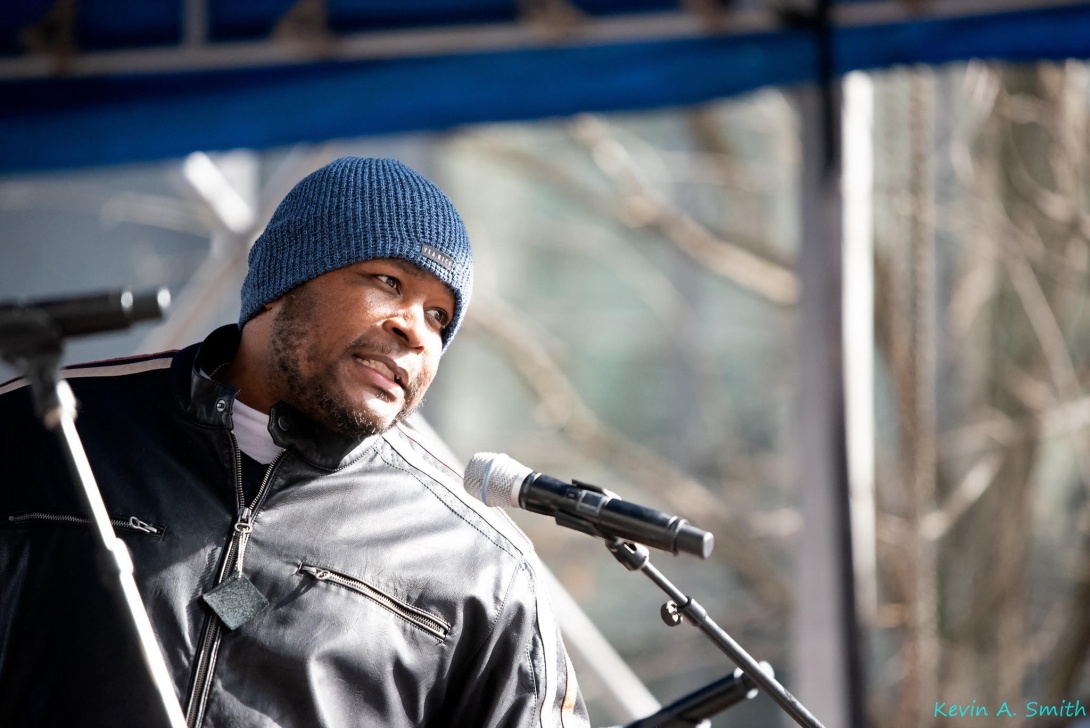 On Feb. 8, tens of thousands of people gathered in Raleigh, North Carolina, to press for a progressive legislative agenda at the 14th annual Historic Thousands on Jones Street (HKonJ) march, led by the state NAACP and more than 120 coalition partners. Among those who addressed the crowd was Dontae Sharpe, whose speech evoked chants from the marchers: "Dontae is free! Dontae is free!"
It was a powerful moment. In previous years, Sharpe's mother, Sarah Blakely, had taken to the HKonJ stage to call for the release of her son, who spent over 25 years in a North Carolina prison for a murder he always maintained he did not commit. Last August, Sharpe was released after a judge ruled that there was enough evidence against his guilt to warrant a new trial, which prosecutors did not pursue.
Sharpe did not speak long before the crowd, but his very presence spoke volumes about his resiliency and the power of the movement that had fought for his release. It also spoke to the ongoing work that needs to be done — work that Sharpe has committed himself to carry on as a fellow with Forward Justice. The law, policy, and strategy center based in Durham, North Carolina, works to advance racial, social, and economic justice by partnering with human rights organizations at the forefront of social movements in the U.S. South.
The disturbing reality is that Sharpe's case is not an anomaly. In the U.S., Black people make up 13% of the population but 47% of those who have been wrongfully convicted of a crime. The disparity is even greater in the South, particularly in the region's poor communities. 
It was in one of these communities — Greenville, North Carolina, where over 30 percent of the population lives in poverty — that Sharpe was arrested and sentenced to life in prison for a murder he did not commit. As Sharpe told Facing South, when he was incarcerated at 18 he was the one calling people "mom and dad;" when he was released last year he had to get accustomed to hearing people call him "dad" and "granddad." And as he told the HKonJ marchers, this year will be the first time he will be eligible to vote. 
Though Sharpe was offered plea deals that would have freed him from prison sooner, he refused to confess to a crime he did not commit. Instead, Sharpe and his mother wrote to everyone from the NAACP to Oprah Winfrey to celebrity attorney Johnnie Cochran trying to get his conviction overturned. Eventually lawyers from the Wrongful Convictions Clinic at Duke Law School took on his case. They secured Sharpe's release, but it took nearly 10 years. 
"I always knew I would get out," Sharpe said. "I just didn't know when."
But even though he was freed from prison, Sharpe didn't necessarily feel free in his home community. He had difficulty finding work there and believes he was blacklisted from attaining a livable wage job in Pitt County, where Greenville's the seat. He started working with Forward Justice last month; the organization is co-directed by Caitlin Swain, who worked on Sharpe's case while a law student at Duke Law School and who was part of the team that helped win his release.
Despite the tremendous difficulties he faced because of it, Sharpe believes that the U.S. criminal justice system can change, though it will take a while. He knows firsthand that "it didn't take two days to get like this, so it's not gonna take just two days to get it right," as he put it. For now, Sharpe is eager to talk to anyone who will listen to his story and understand the system's injustices. 
"I'm probably going to be doing this the rest of my life," he said.
Tags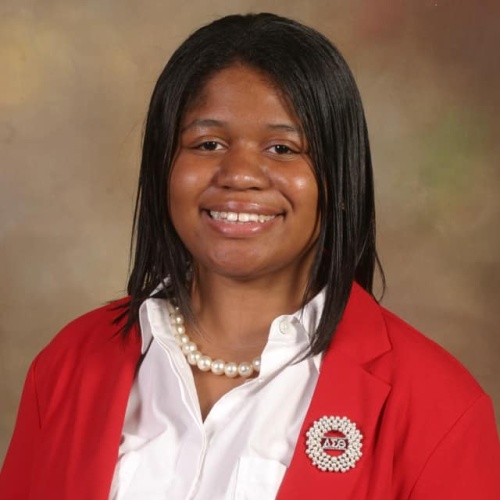 Rebekah is a research associate at the Institute for Southern Studies and writer for Facing South.