Democratic primaries show the hard-earned power of the South's black voters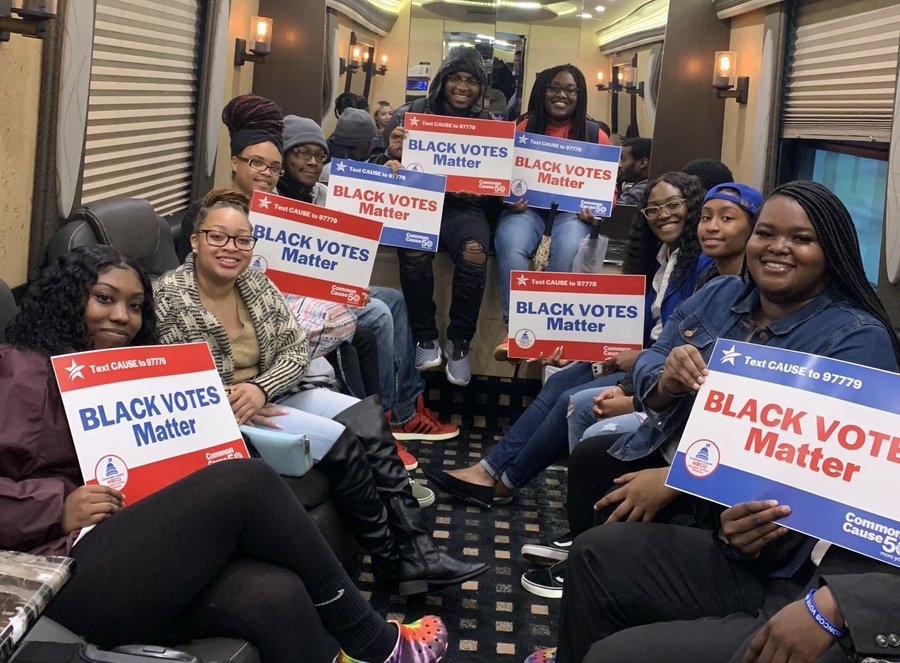 This month marked the 55th anniversary of the historic Selma to Montgomery marches in Alabama, the demonstrations that pushed voting rights for black Americans in the South to the center of the national debate. The marches forced national leaders to pass the Voting Rights Act (VRA), the landmark civil rights law that banned racial discrimination in elections.
The law had a profound effect on the nation's politics. During the presidential election of 1964, nearly 60 percent of all eligible African Americans nationwide went to the polls, compared to just 44 percent in the South. But with the VRA's passage in 1965, black electoral participation in the South increased dramatically. For example, black voter registration in Southern states jumped from 31 to 73 percent over the next few decades while turnout surged. In Mississippi, for instance, voter turnout among blacks increased from 6 percent in 1964 to 59 percent in 1969.
Today, African Americans in the South are a crucial voting bloc  — and they have shown that through their influence over this year's Democratic presidential primary.
This election cycle, African Americans make up 12 percent of the national electorate overall and nearly 24 percent of the Democratic primary electorate. Outside of the South, black voters accounted for only 17 percent of the Democratic base, while whites represented nearly 60 percent. But in the South, the racial makeup of the Democratic party is more diverse and becoming increasingly so. In 2016, for example, African Americans accounted for 37 percent of the South's Democratic voters. And exit polls from this year's Super Tuesday primaries on March 3 found that African Americans accounted for 49 percent of the Democratic electorate in Alabama, 28 percent in Virginia, 27 percent in both North Carolina and Tennessee, and 20 percent in Texas.
Before the South Carolina primary on Feb. 29, former Vice President Joe Biden struggled to gain traction in what was then a crowded field of Democratic presidential hopefuls. In the Iowa caucuses on Feb. 3 and the New Hampshire primary on Feb. 11 — states that are nearly 90 percent white — Biden came in fourth and fifth place respectively. But in South Carolina, President Obama's running mate remained highly popular, especially among the black voters who make up more than half of that state's Democratic electorate. With polls showing Biden holding a 20-point lead in the state over then-frontrunner U.S. Sen. Bernie Sanders, Biden scored an endorsement from U.S. Rep. James Clyburn of South Carolina, the highest-ranking African American in Congress. In the end, Biden surpassed the polls' predictions and won South Carolina with 48.7 percent of the vote, compared to 19.8 percent for second-place Sanders. Biden won about 3 in 5 black voters, while Sanders won about 1 in 5.
Biden's South Carolina victory revived his struggling campaign and foreshadowed victories to come. With strong support among black voters, Biden also outperformed Sanders on Super Tuesday in the Southern states of Alabama, Arkansas, North Carolina, Tennessee, Texas, and Virginia. Biden won seven out of every 10 black votes in Alabama and Virginia and nearly half of all black votes in North Carolina and Tennessee. Biden's strong performance in these states also led U.S. Sen. Elizabeth Warren and former New York City Mayor Mike Bloomberg to drop out of the race.
Biden's winning trend continued on March 10 in Mississippi, where he captured over 81 percent of the vote overall and where exit polls showed he got the support of 84 percent of black voters. Then on March 17, Biden added Florida to his list of victories in the South, winning almost 62 percent of the vote overall and 75 percent of the black vote. Biden is expected to perform well in the rest of the Southern states, with polls showing him beating Sanders in Georgia by 44 points. With Sanders now reassessing his campaign after a string of losses, Biden is close to clinching the Democratic presidential nomination, and he has Southern black voters to thank for reviving his chances.
'Generational divide'
But Southern black voters are not a monolith, and a deeper look at the numbers reveals a generational divide.
For example, an NBC News exit poll found that in South Carolina Biden had a 55 percentage-point edge with voters ages 45 to 64 but beat Sanders by only 4 percentage points among black Democrats under age 30. Sanders' more radical message promoting a political revolution to dismantle structures of discrimination and inequality appealed to younger voters. Many young black activists have also been critical of Biden's past policy positions, including the 1994 crime bill he helped write, a major contributor to the mass incarceration of African Americans, and his opposition to federally mandated busing to racially integrate schools in the 1970s.
"Younger African Americans like Joe Biden, but a lot of us aren't supportive of Joe Biden, because we want a change in policies," explained Kambrell Garvin, who won election to the South Carolina House in 2018 at age 27.
Sanders' campaign was depending on young people turning out to vote en masse, but youth turnout has actually gone down in many states since the 2016 election. Of the 14 states that held primaries on Super Tuesday, participation by voters younger than 30 didn't exceed 20 percent in any state, according to exit poll analyses.
While Biden has consistency polled high among older black voters in the South, due to his association with the nation's first black president, many of those same voters support Sanders' agenda, For example, one South Carolina poll produced by the progressive think tank Data for Progress found that nearly 80 percent of black voters in South Carolina supported Sanders' Medicare for All proposal. But many older black voters prioritized defeating President Trump in the general election and viewed Biden as the best candidate to do that.
"Biden has been running as the 'safe' choice to take on Trump," as Elie Mystal wrote in The Nation. "African Americans, especially those in the South, who have the most to lose with the re-election of a bigot who courts the favor of white supremacists, would seem to agree."
Tags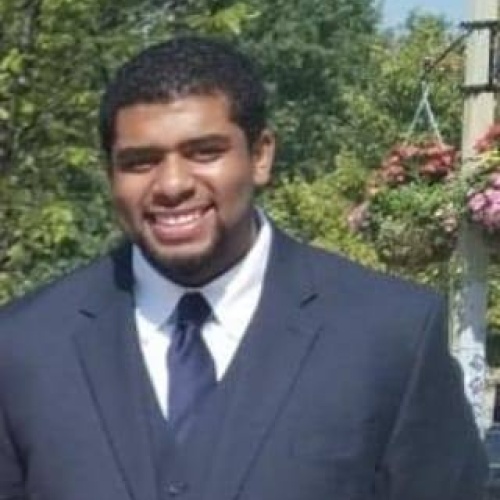 Benjamin Barber is the democracy program coordinator at the Institute for Southern Studies.