COVID-19 is already gutting the South's health care infrastructure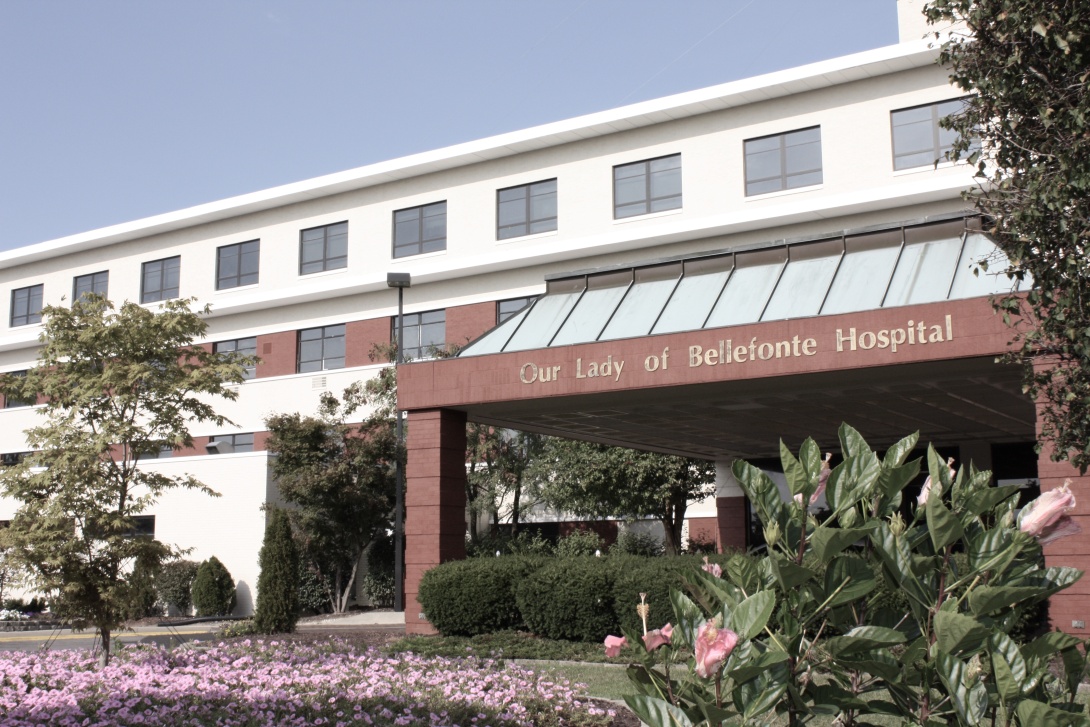 As the novel coronavirus continues to spread across the South, it has brought stay-at-home orders, mandatory business closures, and economic devastation. The pain is also being felt in the South's already-precarious health care system, with the mounting pandemic putting hospitals, clinics, and health care workers themselves in a dire position.
Since the first week of March, at least three rural hospitals in the South have closed or will soon close: in Pickens County, Alabama; in Decatur County, Tennessee; and in Ashland, Kentucky. A fourth hospital in rural West Virginia was set to shutter at the end of this month but was sold at the last minute; the new owners say they will temporarily close it to transition and plan to reopen by the end of the month.
Rural hospitals were already in crisis even before the pandemic struck, with 170 closing nationwide over the past 15 years and 19 last year alone, according to the Sheps Center for Health Services Research at the University of North Carolina. But the pandemic has deepened the crisis, with some rural hospital officials saying they expect even more closures without significant new support from the federal government and from states.
Across the board, hospitals are experiencing unprecedented revenue losses. Every Southern state except Georgia and South Carolina has banned most non-essential and elective medical procedures for the safety of patients and providers — but such procedures and surgeries make up crucial revenue for hospitals and clinics. Without that money coming in, many hospitals are falling even further into the red than they already were. Some additional federal funding is on its way thanks to the coronavirus relief bill passed by Congress and signed into law by President Trump in late March, but hospitals aren't sure how much they'll receive — or whether it'll arrive soon enough for them to make payroll.
As the virus continues to spread, the mounting temporary and permanent closures of hospitals, clinics, and urgent care facilities mean that for some people the nearest medical facility is now dozens of miles away — precious minutes for patients experiencing respiratory distress brought on by severe cases of COVID-19.
In many rural areas of the South without a hospital, the only source of medical care are rural health clinics, federally-designated facilities that serve areas with health professional shortages. Rural health clinics rely on Medicaid and Medicare funding and, like rural hospitals, many were already in difficult financial circumstances before the pandemic. Between 2012 and 2018, nearly 400 rural health clinics closed around the country. Nine Southern states lost at least nine rural health clinics each in that time, while three states in the region — Florida, Mississippi, and Texas — each lost more than 20.
Today, 39 percent of the country's rural health clinics are located in the 13 Southern states. But with some states banning non-essential in-person visits and many patients reluctant to come into the clinic even where that's possible, Bill Finerfrock, director of the National Association of Rural Health Clinics (NARHC) said he expects many clinics won't make it out of the crisis intact. And when rural health clinics close, that also means job losses and more economic pain for the community.
"We're seeing greater and greater economic strain, not necessarily from COVID directly … but simply by virtue of the fact that many people aren't going to the doctor," Finerfrock told Facing South. "They're staying home, they're avoiding crowds, they're not going to any place where they might be around sick people."
Many providers have been able to turn to telehealth, assured by the federal government that they'll be reimbursed by Medicare at the same rate for telehealth visits as for in-person visits. But at this point it's not clear if the same reimbursement policy will be in place for rural health clinics. Finerfrock said some clinics are moving towards telehealth anyway despite the uncertainty. A letter from NARHC to Centers for Medicare and Medicaid Services Administrator Seema Verma obtained by Facing South warns that "without patients coming into the clinic and no ability to replace these in-person visits with telehealth visits/revenue, many clinics are on the brink of bankruptcy."
The widening holes in the South's health care system will have disparate effects as the coronavirus spreads. A recent analysis by the Kaiser Family Foundation finds that in every Southern state except Texas at least 35 percent of adults are at a higher risk of serious illness if infected. Black people already make up a disproportionate number of confirmed positive cases in Alabama, Louisiana, Mississippi, North Carolina, and South Carolina. The refusal of most Southern states to expand Medicaid has meant a large portion of the South's black population is uninsured. As a 2017 FiveThirtyEight.com analysis found, "rural, Southern black Americans who live in communities founded on slavery routinely have some of the worst health outcomes in the country." There's no reason to expect that to change during the coronavirus pandemic.
Health workers lose jobs, benefits
Hospital and clinic closures had already led to economic displacement for workers around the South. Now, with health care centers across the region temporarily shutting their doors to help stop the spread of the coronavirus, even more workers are left in the lurch. Nonprofit clinics with limited access to federal funds are seeing revenue dry up as well, with foundations and other donors reticent to spend amid the crisis. Specialized care has also been affected: Many HIV clinics have temporarily closed, as have family practitioners and urgent care centers, among others.
In the last two weeks, thousands of health care workers across the South — nurses, doctors, physicians, and others — have been at least temporarily laid off or had their salaries cut. In Alabama alone, more than 7,000 health care and social assistance workers filed for unemployment during the last week of March, nearly seven times the number that filed the week before. Hospitals in most Southern states report furloughs and layoffs brought on by the pandemic. And the crisis is only just ramping up.
Many of the health care workers being temporarily furloughed are retaining benefits like health insurance and are able to apply for their state's unemployment insurance. But unemployment insurance websites have been down across the country, leading to a near-stampede for paper copies of the application in at least one Florida town and delays in benefits for many others. 
But not everyone affected by the health care industry downturn still has health insurance. Braden Tackett, a home health speech therapist in Memphis, had his hours cut back by his employer as the pandemic was just getting underway. He was downgraded from a full-time employee to as-needed status and consequently lost his benefits, including his health insurance. When his manager called him in to tell him about his demotion, "I basically said, 'If I lose some money, if I lose my salary — but please, I need to retain my health insurance,'" he told Facing South. "And all she said was, 'They're not interested in that at this time.'" The company still expects him to make home visits for speech therapy, potentially exposing himself and his patients to the virus, but as of May 1 they'll no longer provide him with health insurance coverage. He declined to name his employer for fear of retaliation.
That's not the case for everyone, though. Rush Health Systems, which operates hospitals and rural health clinics in Mississippi and Alabama, is planning to halve employee health insurance premiums in April and May for workers facing reduced hours. And as the virus spreads, they'll be asking others to take on more hours in new roles in facilities where demand is high.
There was some hopeful news for hospitals recently: The CARES Act, the coronavirus stimulus package passed by Congress in March, set aside $100 billion for hospitals and included provisions to direct more funds to hospitals through the Medicare program. But if hospitals lose more than 50 percent of their revenue in the crisis, as the American Hospital Association has predicted, it likely means more layoffs and salary cuts for health care workers, somewhat paradoxically, in the middle of a public health crisis.
Tags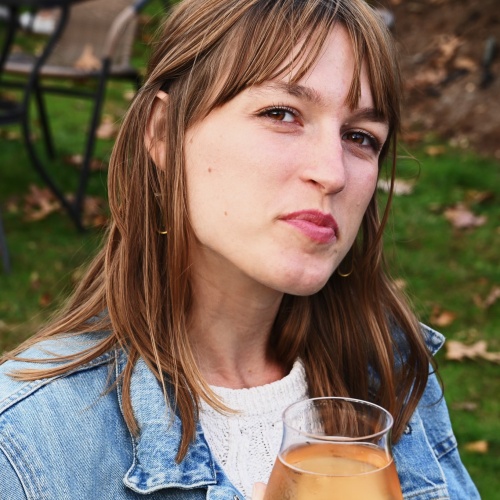 Olivia Paschal is the archives editor with Facing South and a doctoral student in history at the University of Virginia. She was a staff reporter with Facing South for two years and spearheaded Poultry and Pandemic, Facing South's year-long investigation into conditions for Southern poultry workers during the COVID-19 pandemic. Her reporting has appeared in The Atlantic, the Huffington Post, Southerly, Scalawag, the Arkansas Times, and Civil Eats, among other publications.