Galvanized by George Floyd's killing, Black mothers rise up to fight systemic poverty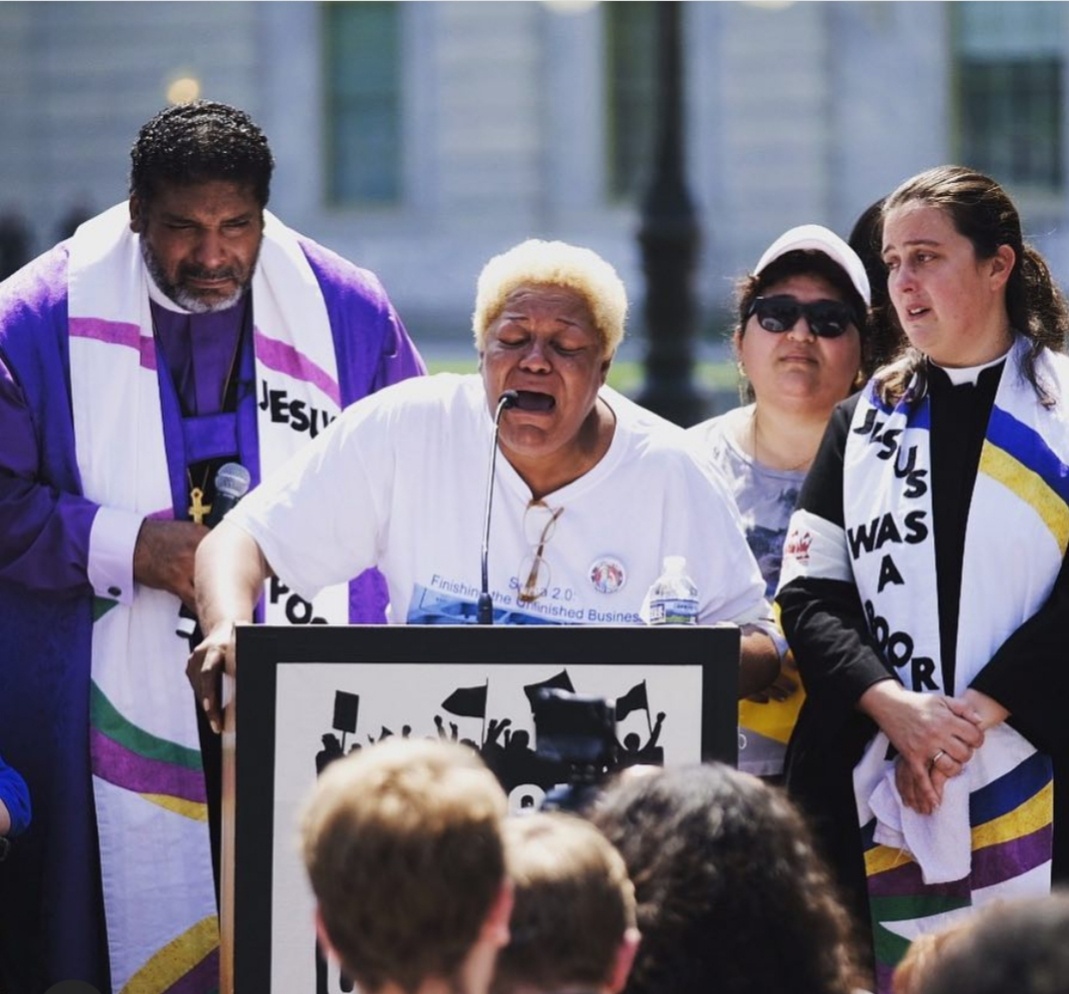 Earlier this year, Houston native George Floyd lost his job as a bouncer at a Minneapolis nightclub due to the COVID-19 pandemic. In April, he contracted the novel coronavirus that has killed over 117,000 people nationwide and eventually recovered. But he ultimately fell victim to another deadly pandemic: systemic racism.
On May 25, a corner store clerk who suspected Floyd of purchasing cigarettes with a counterfeit $20 bill called Minneapolis police, who violently arrested Floyd and forced him to the ground. Officer Derek Chauvin pressed his knee into Floyd's neck for 8 minutes and 46 seconds in an incident caught on cellphone video. Before he died, Floyd not only pleaded for breath but called out to his mother, Cissy Floyd, who had passed away a couple of years earlier. He was buried next to her in Pearland, Texas, on June 9.
Floyd's desperate call to his mother became a rallying cry to many mothers across the country — especially Black mothers, whose children are disproportionately killed by police. It's also moving Black mothers to make the connection between police violence and the structural violence of poverty and to get involved or deepen their involvement with the Poor People's Campaign: A National Call for Moral Revival.
Over a year ago, the campaign announced plans to hold a mass march in Washington, D.C., to lift up the voices of the 140 million poor and low-wealth people across the country. Because of the pandemic, the mass gathering has been transformed into a virtual event that will take place on Saturday, June 20 (watch livestream here). The event aims to bring together people of all different races, sexual orientations, religions, and backgrounds to press for the structural changes needed to meet Americans' basic human needs.
Among the Black mothers who will be taking part in the virtual march is Callie Greer of Birmingham, Alabama, who spoke at the launch of the Poor People's Campaign a couple of years ago and many times since, sharing the heartbreaking story of her daughter, Venus.
A few years ago, Venus noticed a knot in her breast. Because she couldn't afford health insurance, and because she lived in Alabama, among the states that have refused to expand Medicaid to low-income people, Venus went to the emergency room for help. Over the course of several visits, she was given medicine and sent home. It wasn't until an ER doctor noticed a rotten smell coming from her breast that Venus was referred to a cancer center — but by then it was too late. She had stage 4 breast cancer. Venus died in her mother's arms a short time later.
It didn't have to be this way, as Greer often reminds anyone who will listen: Her daughter died because of policy violence.
"Being directly affected, I have a different set of lenses," Greer told Facing South.  "When I speak out about the loss, the hurt the pain, I'm not looking for sympathy, I'm not looking for empathy. I'm looking for justice."
Many of the same states that are refusing to expand Medicaid are also refusing to raise the minimum wage to a livable level — and that makes it hard for workers like Tina Watson of  Charleston, South Carolina, to survive. A single mother who is involved with the Fight For $15 movement, Watson struggles to provide for her son on the $8 an hour she now makes at Wendy's.
On top of struggling to survive because a profitable corporation refuses to pay its workers living wages, Watson also has to help her 11-year-old son cope with a recent traumatic experience with the police. As a Black woman raising a Black child, Watson has seen firsthand how systemic racism and wage exploitation intersect, and it is her hope that through her activism with both the Fight For $15 and Poor People's Campaign she can create a better world for her child.
"I want him to not have to struggle as much I am struggling right now," Watson told Facing South. "I want the future to be better for our children."
A mother of the movement
Calandra Davis of Mississippi was drawn to the Poor People's Campaign because of the way it uplifts the voices of impacted people, particularly those who are incarcerated and are often treated as though they are invisible. Much of her work with the campaign has involved addressing police brutality issues in the state and the inhumane conditions at the Mississippi State Penitentiary, commonly known as Parchman Farm, and other prisons in the state.  Davis works as a policy analyst at the Hope Policy Institute, an economic development advocacy group, in Jackson.
She plans to participate in the virtual June 20 march "to let folks know that Black queer mamas in the deep South are here, we're present, we're loud," she said. "We don't plan on going anywhere, and we are going to continue to feed our babies, uplift the community, and make sure we all have a right to live."
Although politicians often shy away from using the term "poor," the Poor People's Campaign insists there is no shame in being poor — there is a shame only in the fact that the richest country in the world allows people to live in poverty.
That's what drew Denita Jones to the campaign. The mother of five is from Mississippi but now lives in Texas, where she got involved with the organizing effort. "Most poor people don't know that they are poor," Jones told Facing South. "It can be hard to categorize yourself because there's a stigma associated with it."
In recent months, Jones has spoken out about the fact that her call center job in the Dallas area deems her essential but treats her as though she is expendable. Jones has had to endure working with people who don't wear masks — some of whom even believe against all evidence that the coronavirus is a hoax. Even though she exercises caution to protect herself and her children, they still worry about her safety. On Mother's Day, Jones' daughter wrote her a letter expressing the fear she feels when her mom leaves the house.
So for Jones, being involved with the Poor People's Campaign and the upcoming march is a way of speaking up for herself and fighting for her children's safety.
Some of the Black mothers getting involved in the current campaign are mothers not only to children but to the larger movement itself. They include 85-year-old Louise Brown of South Carolina. Back in 1969, as a nurse's assistant, Brown became a part of the historic Charleston hospital workers' strike, which many viewed as an extension of the original Poor People's Campaign organized by Martin Luther King Jr. and the Southern Christian Leadership Conference.
During the months-long strike — which drew support from prominent civil rights leaders including Coretta Scott King and Jesse Jackson — Black hospital workers protested the fact that they were not being paid as much as their white counterparts and on average were making below the minimum wage. They wanted the same things many are fighting for today: equal wages, fair treatment, and the right to unionize. And in the end, they won their rehiring with adjusted wages.
Still fighting today, Brown sees something special in the young people now organizing across racial lines. "I'm hoping that the future can be better for the younger people because they need it," she told Facing South. "That's why they're out in these streets. They don't see Black and white anymore — they see right and wrong." 
Tags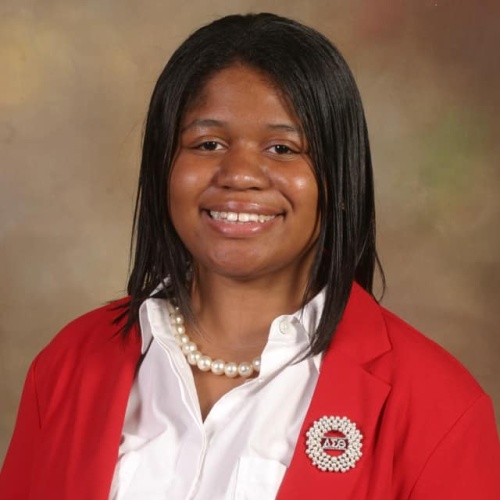 Rebekah is a research associate at the Institute for Southern Studies and writer for Facing South.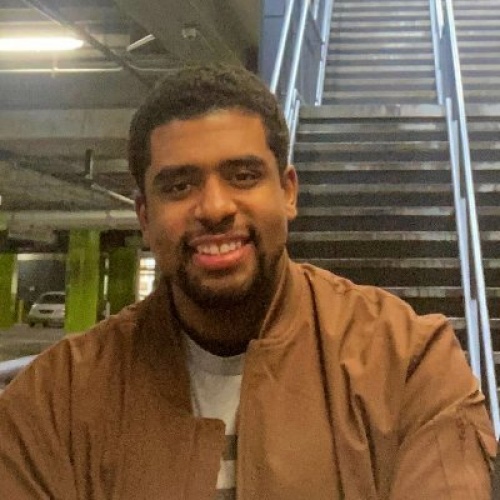 Benjamin Barber is the democracy program coordinator at the Institute for Southern Studies.