NC courts grapple with monuments to jurist who brutalized the enslaved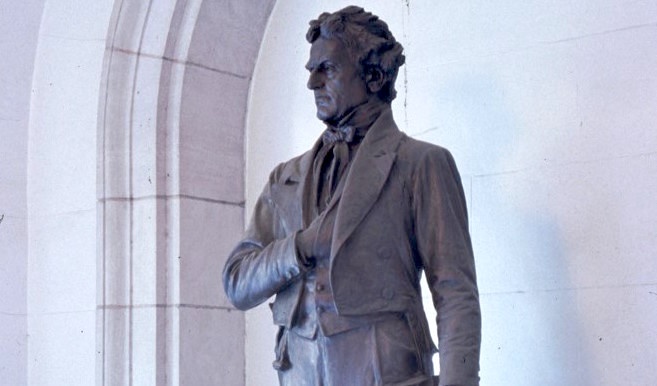 As protests against police brutality and white supremacy wound through the streets of North Carolina's capital city last month, several windows were shattered at the state Court of Appeals building. Chief Judge Linda McGee said the damage was "only feet away" from a statue of Thomas Ruffin, who served as chief justice of the state Supreme Court from 1833 to 1852. Ruffin personally brutalized enslaved people and used his position on the court to sanction physical abuse by enslavers.
 
On the night of June 2, National Guard troops stood outside the Court of Appeals, protecting the building. McGee said Ruffin's statue was the only possible target there. For years, racial justice activists and legal scholars have called for the removal of depictions of Ruffin, who was appointed to the high court by the state legislature in 1829. (The legislature chose the state's judges until after the Civil War.) An unusually large portrait of Ruffin also holds a prominent place at the state Supreme Court.
 
In Ruffin's first year on the bench, the North Carolina Supreme Court unanimously overturned a $5 fine against a man who had rented an enslaved woman, beat her, and then shot her in the back when she tried to escape. Ruffin wrote the opinion, which said the enslaved must know "that there is no appeal from his master; that his power ... is conferred by the laws of man at least, if not by the law of God." He downplayed brutality against enslaved people and said that circumstances had produced among enslavers a "mildness of treatment and attention to the comforts of the unfortunate class of slaves." 
 
Around the same time, Ruffin beat an enslaved person named Bridget Murphey, whom he had formerly owned, when she returned to his plantation to visit her daughter. In letters, Ruffin talked about how much he hated Murphey and tried to sell her far away, and how her "bad character" would influence others he enslaved. Murphey's descendant, Leslie Lewis, told Facing South that Ruffin raped Murphey. Lewis is also descended from Ruffin. 
 
"The whole truth needs to come out, in order to make a stronger case as to why the statues need to come down," Lewis said, speaking on behalf of her family. "It makes me angry to know that his statue and portrait are still there. He was a monster." 
 
When the court ruled in 1849 that an enslaved person who fought back against a white man because he feared for his life couldn't be charged with murder, Ruffin was the only dissenter. He acknowledged that he would have agreed with the majority if the defendant and the deceased had both been white, or had both been slaves.
 
The current North Carolina Supreme Court appointed a commission last year to examine the portraits of Ruffin and other problematic justices. At its June 3 meeting, Bree Newsome Bass, a member of the commission and an activist who climbed a flagpole to remove a Confederate flag from the South Carolina State House grounds in 2015, repeatedly emphasized that the portrait is emblematic of a much deeper problem. 
 
"I think that the elephant in the room is white supremacist ideology and its relationship to the state of North Carolina, the court system, the Court of Appeals, and how that relationship is represented through the display of certain artwork," she said. Citing the fact that Ruffin had no relationship to the Court of Appeals, which wasn't established until 1967, Bass said the depictions of Ruffin served "as a symbol of white supremacist ideology and the campaign for Lost Cause mythology."  
 
In an interview with Facing South, North Carolina Supreme Court Chief Justice Cheri Beasley — the first Black woman to hold that position — said the debate over Ruffin's portrait is "part of a greater conversation" about access to justice and racial disparities in the justice system. Commenting on the recent Black Lives Matter protests, Beasley said that "when their concerns are backed up by evidence-based data, we have to … be introspective about the role of the courts in perpetuating racial disparities."
 
Former Justice Willis Whichard, a member of the commission who served on a relatively progressive North Carolina Supreme Court from 1986 to 1998, asked his colleagues to vote for a plan to take down the portrait of Ruffin and eventually hang a smaller portrait of him alongside the portraits of other chief justices over the court's 200-year history. 
 
While she generally agreed with that proposal, Bass and other members wanted to specify that no court funds would be used to pay for a new portrait of Ruffin. Bass also asked that the commission include a condemnation of Ruffin's connection to white supremacy, but Whichard suggested a "blanket condemnation" of racism in the state's judiciary instead. "If a white supremacy ideology is the criteria, probably two-thirds to three-fourths of those portraits would have to come down," he said.
 
Commissioner Catherine Bishir, curator of architecture special collections at North Carolina State University Libraries who has written about the white supremacist roots of Confederate monuments, suggested that the problem was the enormous size of Ruffin's portrait. "I think that the portraits of the justices are simply a record of who has held that office. And that's all it is. It doesn't mean 'this one was a good guy, this one was a bad guy,'" she said.
 
The commission voted to begin establishing an online portal for public comments. It has until the end of this year to make a recommendation to the court.
Tags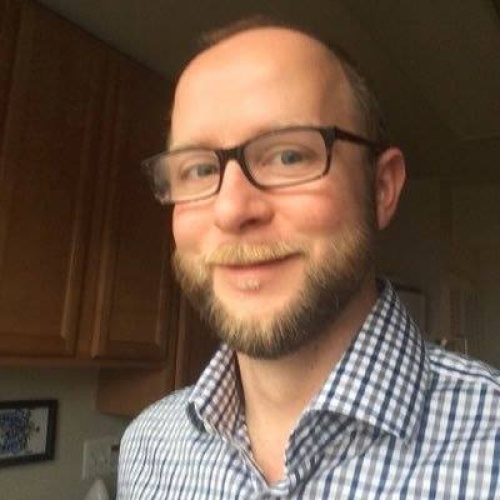 Billy is a contributing writer with Facing South who specializes in judicial selection, voting rights, and the courts in North Carolina.