VOICES: A prayer for Mother Emanuel, and for all of us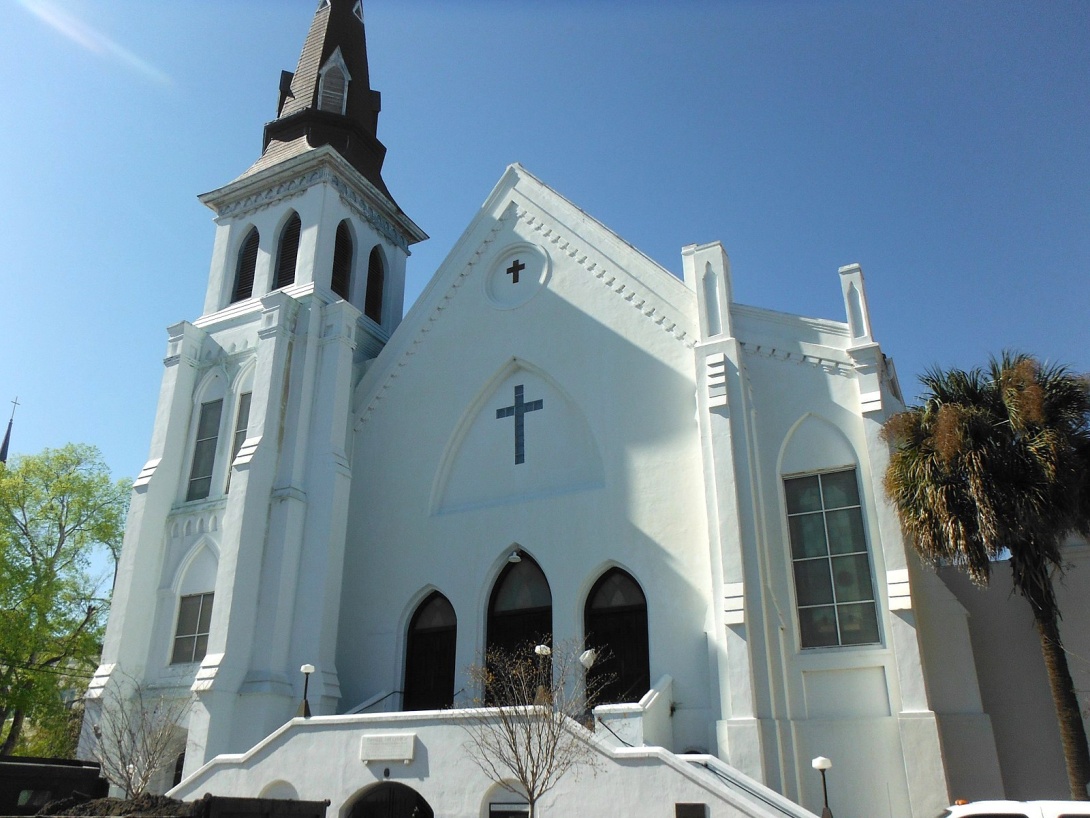 Not many black kids can say that their prom pictures feature a Confederate flag. I can.
On April 25, 2015, a sunny, clear-skied Saturday, my friends and I decided to take pictures on the South Carolina State House grounds. Since we all lived just minutes away in Columbia and the lush green lawns encircled by trees provided a beautiful, natural backdrop, it seemed like the perfect spot to document our special night.
After taking a few group photos, I pulled out my phone, turned around for better lighting, and told everyone to get in for a selfie. As I swiped through the pictures days later, I noticed something in the background sticking out of the top of my head. It was the Confederate battle flag. The very flag that was removed weeks later after Confederate flag-waving white supremacist Dylann Roof shot nine black worshippers to death at the Mother Emanuel AME Church in Charleston, South Carolina.
 
I saw that flag one final time on June 12, 2015. I was one of over 1,000 citizens at Palmetto Boys State (PBS), a yearly gathering of rising high school seniors who learn lessons about leadership and government. In our state, PBS is somewhat of a rite of passage into Southern manhood. We celebrate by joining Palmetto Girls State for a parade down Main Street at the end of the program.
The parade ends with everyone gathered on the grand cascade of the State House steps. As we sat in the sweltering Carolina sun and listened to then-Gov. Nikki Haley and others tell us we're the leaders of tomorrow, a remnant of yesteryear waved before our eyes. The Confederate flag was in full view on a standalone pole at the front of the State House grounds. The American flag and the South Carolina state flag were atop the State House dome behind us.
That was just the way things were, we thought: annoying but inconsequential. I had fumed earlier that spring when a North Charleston police officer stopped Walter Scott for a non-functioning brake light and gunned down the unarmed black man when he ran. But a flag? Par for the Southern course. Besides, other things were on my mind. I was brainstorming ideas for my Common Application college essay, and four days after the parade the guy from "The Apprentice" announced his candidacy for U.S. president.
Everything changed the day after that announcement, though. On the evening of Wednesday, June 17, 2015, my peers and I were working late on an assignment for our University of South Carolina summer program. I saw sirens flashing on a screen in the background and did a quick search on my computer. There had been a shooting in Charleston at Mother Emanuel. Didn't my cousin get married there?, I wondered as I continued to work.
The gut-wrenching details emerged throughout the week. After 45 minutes of sitting in Bible study, Roof fired 70 shots at the very people who had welcomed and included him. Though three people survived, nine were killed: Cynthia Marie Graham Hurd, Susie Jackson, Ethel Lee Lance, Depayne Middleton-Doctor, Tywanza Sanders, Daniel L. Simmons, Sharonda Coleman-Singleton, Myra Thompson, and Rev. and South Carolina state Sen. Clementa Pinckney. Pinckney's wife, Jennifer, and younger daughter, Malana, were in the reverend's office during the shooting and heard the entire ordeal.
My childhood home had always seemed imperfect, but now it felt dangerous. I, too, went to an all-black church. Would someone come for us? At once determined and on edge, we gathered to worship the following Sunday. My pastor expressed how he had grown weary of forgiving white racists time and time again. At a bond hearing just two days after the attack and two days before our service, several relatives of the deceased forgave Roof and prayed for mercy on his soul. My pastor questioned whether forgiving those who have done nothing to earn our benevolence was effective or part of the problem.
The state, nation, and world mourned. I saw scores of people from far and wide, including my Uncle Dee and Aunt Jay, pay their respects as Rev. Pinckney lay in state at the South Carolina State House. And I sang along as our nation's first black president led a crowd of 6,000 in "Amazing Grace."
Gov. Haley met the moment with courage. She called Roof's attack "an absolute hate crime," attended each and every victim's funeral, and signed a bill ordering the removal of the Confederate battle flag from our State House grounds.
Just after the break of dawn on July 10, 2015, my mother drove to the State House to get a final picture of the flag. That afternoon, a large crowd watched as the banner that symbolized hate for some and heritage for others came down. Afraid of what might have ensued, I watched from my aunt's den.
With the flag's removal, I breathed a sigh of relief. While I knew not everyone agreed, at least it had been decided. It was behind us.
'Indelible lines of distinction'
Then as a 17-year-old rising senior in high school, I hoped South Carolina and the nation were turning a corner on the path towards racial reconciliation. Now as a 22-year-old rising senior at Yale watching protests and riots erupt across the world, it is clearer than ever that the tragedy at Mother Emanuel is only another bullet point in a complicated, ongoing story. A story that is perhaps getting worse, and not better. As I watch my beloved country pull itself apart, the words of Founding Father and father to slaves, Thomas Jefferson, echo in my mind: "the two races, equally free, cannot live in the same government. Nature, habit, opinion have drawn indelible lines of distinction between them."
Look at what's happened in the last five years. After white supremacists and neo-Nazis took to the streets of Charlottesville, Virginia, with Confederate flags and swastikas, President Trump said some were "very fine people." And while heritage motivated people to protest the flag's removal from the South Carolina State House grounds, it did not motivate them to protest the flag's racist use in Charlottesville.
If that wasn't enough, the Emanuel Nine have now been outnumbered when it comes to victims of assaults on houses of worship. In late 2017, 26 people were killed at the First Baptist Church in Sutherland Springs, Texas, by a gunman angry with his mother-in-law, who attended the church. The following October, 11 people were shot to death in an anti-Semitic attack at the Tree of Life synagogue in Pittsburgh.
By that time, I had matriculated to Yale University in Connecticut. During one of my regular calls home, my news-addicted aunt shared that someone from my high school had been arrested. In response to her peers scheduling a walkout to protest gun violence, a student posted on Snapchat, "I hope it's a trap and y'all get shot we know it's fixing to be nothing but black people walkin out anyway." The girl was Dylann Roof's sister. Somehow her brother's sentence to death by lethal injection had emboldened her own racism. He plead guilty to state murder charges and was found guilty on 33 counts of federal hate crimes.
Gov. Haley, having risen to national prominence, served as President Trump's U.S. ambassador to the United Nations. Though she emerged relatively unscathed politically after stepping down in 2018, she did her own damage in a 2019 interview with conservative commentator Glenn Beck. In it, she asserted that Roof "hijacked everything that people thought of" the Confederate flag and said that people saw it as "service, sacrifice and heritage." She later acknowledged in a Washington Post op-ed, "Everyone knows the flag has always been a symbol of slavery, discrimination and hate for many people. But not everyone sees the flag that way." And though she expressed her disagreement with the view that denies the flag's racist history, she said she respects it.
To be clear, in South Carolina's Declaration of Secession that led to the formation of the Confederate States of America and the Civil War, "sacrifice" and "heritage" are not mentioned at all. Service is mentioned four times, each of which refer to slavery.  
Slavery itself is mentioned six times.
But in her effort to assuage, Haley stated the problem clearly: "Everyone knows … but not everyone sees." People who take pride in the Confederate flag are not necessarily ignorant. Some of them (though to be clear, not the ones who marched in Charlottesville) may be decent, hardworking people. But they know what that flag is, and they turn a blind eye anyway.
Likewise, everyone knows America was built on the backs of slave labor. Everyone knows that, even after that evil was abolished by the 13th Amendment, blacks lacked fundamental rights and risked death when they sought to attain them. Everyone knows that after the passage of the Civil Rights Act of 1964 and the Voting Rights Act of 1965 redlining systemically kept neighborhoods and cities segregated. Everyone knows that a black man and a white man can commit the same crime and receive vastly different sentences. Everyone knows that the very fact of my skin being dark means I risk my life by simply walking down the street.
But everyone doesn't want to see it.
What will we do?
Americans have been looking away from what they know is there for far too long. But modern technology is shoving a knee into this country's neck and forcing people of every color to see the horrors of black life. We've seen it most recently and tragically with George Floyd, Breonna Taylor, and Ahmaud Arbery. So the question is not, What do we know? Or, How big is this problem? The question is, What will we do?
Will we agree to the same set of facts and admit there is a problem? Will we acknowledge that the solution lies in the souls and votes of each and every American? Will we stop at the mere removal of symbols, or press on towards revamping police forces nationwide, reforming our prison and education systems, and providing adequate health care to those in need? And can we do it while lifting up the poor white Americans whose challenges are no less real, even though they don't include a constant battle of life and death because of their skin color? I hope and pray that my country will come together across the "indelible lines of distinction" to find solutions, but I worry that the divisions may be insurmountable.
Last summer, I lived and worked in Charleston. It's an interesting thing, being a free black man in that beautiful and tragic city. The pastel-colored buildings and graceful palm trees are alluring, but ancient danger lurks. The city was the first stopping place for 40% of America's enslaved Africans. And as I walked downtown, the steeple of the Emanuel AME Church was never far from sight.
I couldn't leave Charleston without paying my respects by attending a service at Mother Emanuel. About half of the worshippers that Sunday, like me, were visitors. Seeing the congregation was at once encouraging, because of their fortitude, and saddening, because of the dwindling and aging membership, a trend affecting many churches throughout the nation.
That morning the reverend preached about God being with us in times of despair. As we mark five years since the shooting at Mother Emanuel, despair is commonplace. Besides mourning the deaths of those lost to police violence, the country is reckoning with a global pandemic that also reveals lines of distinction: While making up 27% of South Carolina's population, African Americans have accounted for around 50% of its COVID-19 deaths.
As we remember the lives lost and forever changed on that terrible evening in Charleston, and the lives lost this year to the deadly pandemics of racist violence and COVID-19, I pray that God is with Mother Emanuel in her time of despair, and with the nation in ours. I pray that our anguish and outrage and the actions they spur will finally lead to progress. And I hope my prayer is not in vain.
Tags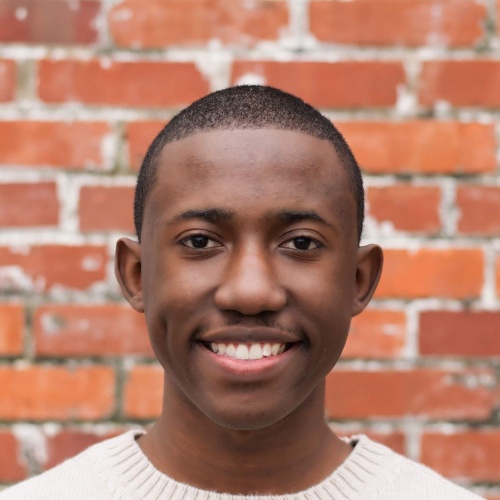 John Cooper is a South Carolina native entering his senior year at Yale University.