Poultry worker advocates allege civil rights violations by major corporations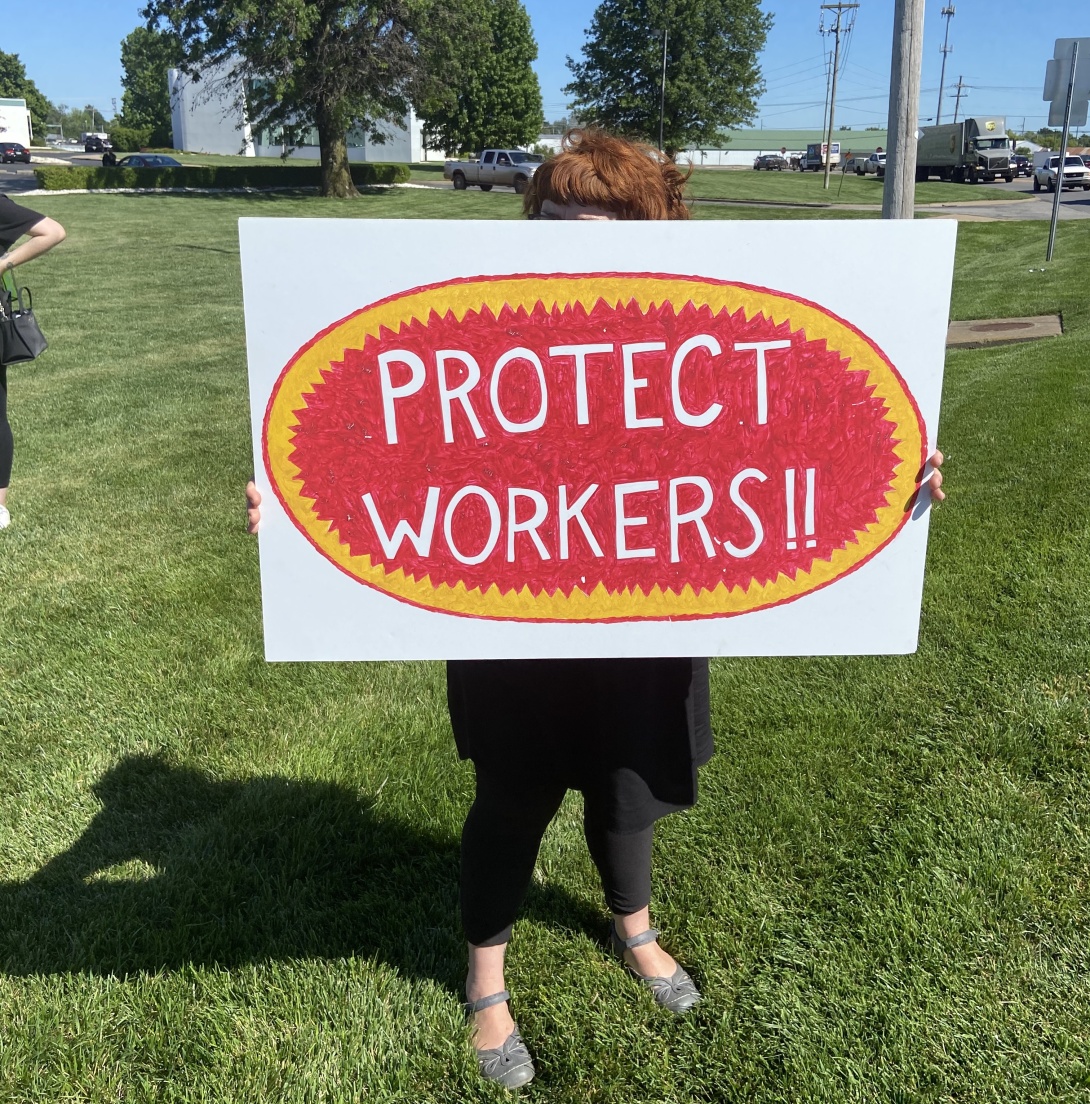 As part of a week of action to highlight what advocates say is major meatpacking companies' neglect of their employees during the COVID-19 pandemic, a coalition of food workers' justice organizations filed an administrative complaint with the U.S. Department of Agriculture alleging that Tyson Foods and JBS, the world's two largest poultry producers, are violating Title VI of the Civil Rights Act of 1964.
They say that the companies' decision not to follow certain Centers for Disease Control and Prevention guidelines for meat and poultry processing plants — specifically, not spacing workers six or more feet apart on factory lines and not slowing processing speeds — has had an "adverse disparate impact" on the companies' plant workforce, which is predominantly composed of Black, Hispanic, and Asian people. They also allege a "pattern or practice of racial discrimination." 
Thousands of meatpacking workers across the country have tested positive for COVID-19, and at least 144 have died, according to the Food and Environment Reporting Network. A CDC report released last week containing self-reported data from 21 states found that 87% of reported COVID-19 cases among meatpacking workers were in "racial and ethnic minority workers."
According to the complaint, the USDA has contracts totaling more than $150 million with Tyson and JBS under the Trade Mitigation Impact Program and the Farm Bill's nutrition program, which includes the Supplemental Nutritional Assistance Program (SNAP, a.k.a. food stamps). This, the complainants say, means that the disparate impact of the companies' actions amounts to a violation of Title VI, which prohibits discrimination on the basis of race, color, and national origin in "programs and activities" receiving federal funding.
"[Title VI] was a way that Congress used the power of the purse to effectuate the racial justice goals of the civil rights movement," said Brent Newell, a lawyer at the nonprofit legal advocacy organization Public Justice, which helped file the complaint. "This complaint is filed with a federal agency that disperses federal money. Congress especially saw a role for federal agencies in the scheme, that it was their job to ensure that the money and programs that they administer do not result in racial discrimination." 
In a statement provided to Facing South, a spokesperson for JBS said that during the pandemic the company has "maintained our operations and the jobs they create only when we believe our facilities to be safe … Our efforts have followed, and often exceeded, CDC guidance." A Tyson spokesperson told Facing South via email that the company is still reviewing the complaint, but that "our top priority is the health and safety of all our team members, their families and the communities where our plants are located."  
The HEAL Food Alliance, a party to the complaint, helped lead a coalition of organizations in a "Week of Action Against Tyson" that kicked off July 6. It was designed to draw attention to the situation of workers at Tyson Foods facilities across the country and especially in Arkansas, where the company is based and where hundreds of its workers have been infected with COVID-19. The campaign urged people to contact Tyson shareholders and Arkansas Gov. Asa Hutchinson (R) and to sign a letter asking state government officials to implement further safety protocols and shut plants down for deep cleaning.
"Whenever we talk about outsiders supporting these efforts of poultry workers in Arkansas, it's because these workers process the food that ends up on everybody's tables across the country, and even outside the U.S.," said Magaly Licolli of workers' justice organization Venceremos, which has been protesting Tyson's treatment of workers for months and asking Hutchinson to shut down Tyson plants with outbreaks to no avail. An executive order signed by President Donald Trump in May has been interpreted by the Occupational Safety and Health Administration (OSHA) and the Department of Labor to mean that state and local governments have no authority to shut down meatpacking plants.
"What we've been seeing for the last four months is just how entrenched the system of corporate control over our system is, the stranglehold that they have not only over what all of us consume, but also policymakers," Navina Khanna, the executive director of HEAL, told Facing South.
Khanna and her co-organizers hope that an administrative complaint targeting their federal contracts will push Tyson and JBS to adopt social distancing in its factories. The complaint asks the USDA to stop federal funding to Tyson and JBS, and to refer the complaint to the Department of Justice. JBS is a Brazilian corporation that also owns Pilgrim's Pride, another poultry processing company with facilities across the U.S. South.
Spacing workers out along the production line would mean that factories are unable to process as much meat as usual. In June, U.S. Agriculture Secretary Sonny Perdue estimated that poultry and other meatpacking plants were already back at 95% of their pre-pandemic production capacity, even as coronavirus infections among the meatpacking workforce continued to rise. So far 111 plants in 14 states have reported their intervention and prevention efforts to the CDC; the two most common interventions were screening workers before entry and providing face coverings.
"Not one plant, not a single plant, reported to be spacing workers out, to be providing that critical six-foot distancing," Newell said. "That is telling." The complaint alleges that companies are not spacing out their workers because to do so would mean dropping production levels — and that this is contributing to the disparate impact of the coronavirus on Black and Hispanic people.
"It's not only that these companies are not protecting their workers, but the federal government is condoning it," Khanna said.
The inequities that have long existed within the industrialized food system have become all the more clear during the pandemic. The meatpacking workforce, which is predominantly composed of Black people and immigrants, and the agricultural labor workforce, also dominated by immigrants with minimal labor protections, have struggled with low pay and low benefits for decades. Food system jobs are grueling, often dangerous work; in the South, many of these workers do not have union protection.
Under a more just food system, workers would have greater control over their own work environments, say advocates like Khanna and Licolli. The USDA would invest more resources into Black and brown agricultural producers, not just into the few large corporations that dominate the world's food production system. The land that's now concentrated in the hands of agribusinesses and international corporate entities would be distributed to those who want to pursue more sustainable, community-oriented methods of food production, and into the hands of Black, Hispanic, and indigenous people from whom it has been seized. Food processing facilities like slaughterhouses and packing plants would be made more accessible to independent producers. And such a system would be responsive to the needs of its laborers.
"What COVID is really illuminating is what we've been talking about and organizing on for a very long time — a system that is based on the exploitation of people, based on kidnapping, enslavement, land theft, genocide, forced labor, and really poor working conditions across the board," said Khanna.
Tags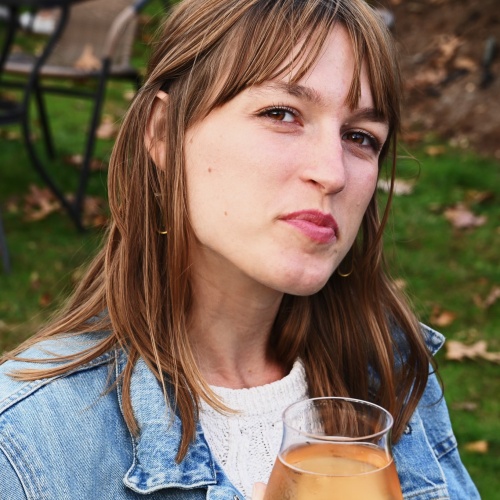 Olivia Paschal is the archives editor with Facing South and a doctoral student in history at the University of Virginia. She was a staff reporter with Facing South for two years and spearheaded Poultry and Pandemic, Facing South's year-long investigation into conditions for Southern poultry workers during the COVID-19 pandemic. Her reporting has appeared in The Atlantic, the Huffington Post, Southerly, Scalawag, the Arkansas Times, and Civil Eats, among other publications.