The push to block lawsuits by workers and consumers infected with COVID-19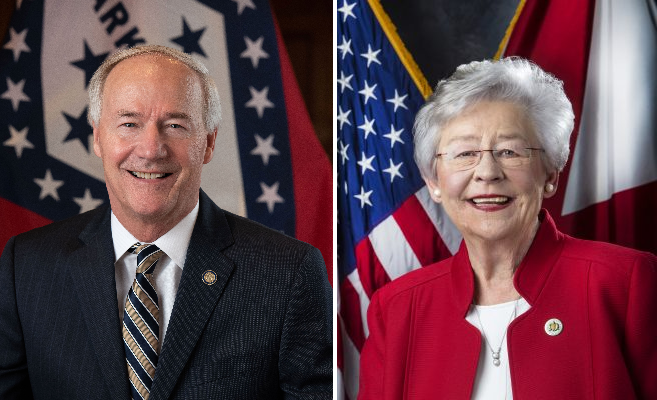 With Southern states seeing a record number of COVID-19 deaths, some politicians want to make sure customers or employees can't sue businesses whose actions caused them to catch the novel coronavirus. At the state and federal level, elected officials are taking steps to grant broad immunity to businesses whose negligence results in their workers or customers contracting the virus. 
 
For months, Senate Majority Leader Mitch McConnell, a Kentucky Republican, has been insisting that business immunity be part of any new legislation responding to the pandemic. McConnell wants to give businesses immunity from COVID-19-related lawsuits for the next five years.
 
"Unless you're grossly negligent or intentionally engaged in harmful behavior," he said, "you shouldn't have to be penalized by getting sued on top of everything else." 
 
Democrats in Congress are opposed to including corporate immunity in the next COVID-19 bill. "Why does Senator McConnell think that major corporations should be exempt from liability when they force their workers to come back and they get sick?" Senate Minority Leader Chuck Schumer of New York asked.
 
In a letter urging senators to oppose immunity, the Leadership Conference for Civil and Human Rights said immunity would disproportionately harm women and people of color, who make up a larger share of essential workers.
 
The threat of lawsuits and potential payouts encourages businesses to take precautions. For example, after workers sued over unsafe practices at an Amazon warehouse in New York earlier this year, the company changed its policies to end penalties against employees for time spent washing their hands. 
 
If Congress were to pass a corporate immunity provision, the federal law would override the laws of all 50 states. Personal injury lawsuits have always been tried under state law, and in most states the jury decides whether the defendant was negligent by asking whether it acted "reasonably." 
 
But since the pandemic arrived in the U.S., many Southern legislatures have given corporations the immunity they want by raising the threshold from negligence to "gross negligence" or a similar high standard that makes it much harder for infected workers and customers to sue.
 
The push for corporate immunity comes as Southern states deal with new outbreaks of COVID-19. A recent analysis from Kaiser Health News found that vulnerable counties are concentrated across the South, in what it calls "a belt of deprivation" stretching from coastal North Carolina to the deserts of the Southwest.
'Spinning a crisis'
On May 5, 2020, five days after Georgia's abrupt re-opening, a lobbyist for the state Chamber of Commerce emailed employees of Republican Gov. Brian Kemp asking for Kemp's help to ensure businesses can't be sued if their customers or workers contract COVID-19. 
 
Kemp's lawyer, William Custer, replied within five minutes, according to a Washington Post report. Custer asked the lobbyist if he had a proposal to protect businesses acting in "good faith"; he told the paper that the Chamber's proposal was reflected in a bill passed by the legislature on June 26. 
 
The bill, which is awaiting Kemp's signature, bans lawsuits from customers or workers who catch COVID-19 within the next year. In South Carolina, the hospitality industry similarly wrote the rules for reopening hotels and restaurants, according to the Post's story. 
 
Charlie Fleming, head of the Georgia AFL-CIO, warned that immunity will harm low-wage employees of essential businesses. "We rely on those people for our well-being and for our survival," he said.
 
In Arkansas, Gov. Asa Hutchinson (R) issued executive orders last month to protect businesses from negligence lawsuits filed by infected workers or customers. Tyson Foods, a meatpacking company based in Arkansas, has seen hundreds of its workers contract COVID-19. 
 
There are now questions about whether Hutchinson's order is constitutional and whether it oversteps executive authority. The Arkansas Constitution states that "the right of trial by jury shall remain inviolate," and the state Supreme Court has struck down limits on lawsuits several times for violating that right. But in March, a justice tied to the state GOP was elected to the high court, creating a new, pro-business majority. 
 
In Alabama, Republican Gov. Kay Ivey also immunized businesses, health care providers, and government entities through an executive order. It bars all lawsuits for "death or injury" related to COVID-19 unless the plaintiff can meet a high legal threshold. And even if a worker or consumer meets that threshold, the executive order limits the damages that juries can award. 
 
In some states, Democratic elected officials have also played a key role in the passage of lawsuit immunity measures. As Facing South previously reported, the Republican-controlled North Carolina legislature unanimously passed a COVID-19 relief bill in May that included temporary legal immunity for essential businesses. The legislature followed up with a near-unanimous vote on a bill that broadened that immunity to cover any individual, corporation, government entity, or other "legal entity" — and Democratic Gov. Roy Cooper signed it into law on July 2.
 
And in Louisiana, Democratic Gov. John Bel Edwards recently signed two bills that offered legal immunity to restaurants and other businesses. The bills apply retroactively to injuries or deaths that occurred within the last three months. 
 
In Republican-controlled Tennessee, where a legal immunity bill was widely expected to pass, the legislature was unable to agree on whether it should apply retroactively. 
 
The Texas legislature isn't scheduled to meet until next year, and Texans for Lawsuit Reform, a corporate-funded group that pushes for limits on lawsuits, plans to ask for an immunity bill if Congress doesn't pass one. Lee Parsley, the group's president, said that "we need our businesses to come back" and argued lawsuits could hinder that effort.  
 
But Ware Wendell of Texas Watch, a group that advocates for workers and consumers, said that claims of a wave of litigation related to COVID-19 are false. "They're spinning a crisis in their minds and trying to get politicians to fall for it, to push for things they've wanted for years, which is blanket immunity for irresponsible corporations," Wendell said.
 
Tags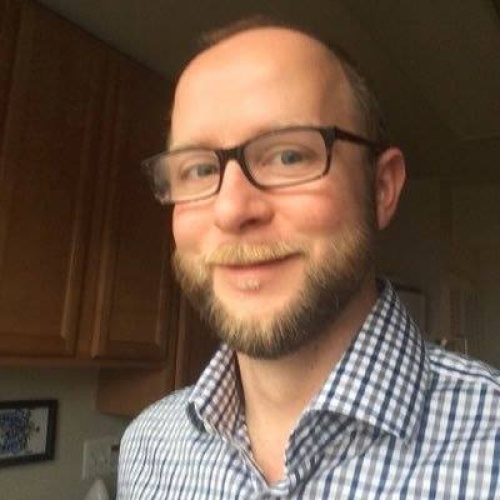 Billy is a contributing writer with Facing South who specializes in judicial selection, voting rights, and the courts in North Carolina.