Will one of NC's chief voter suppression architects back expanded mail-in voting?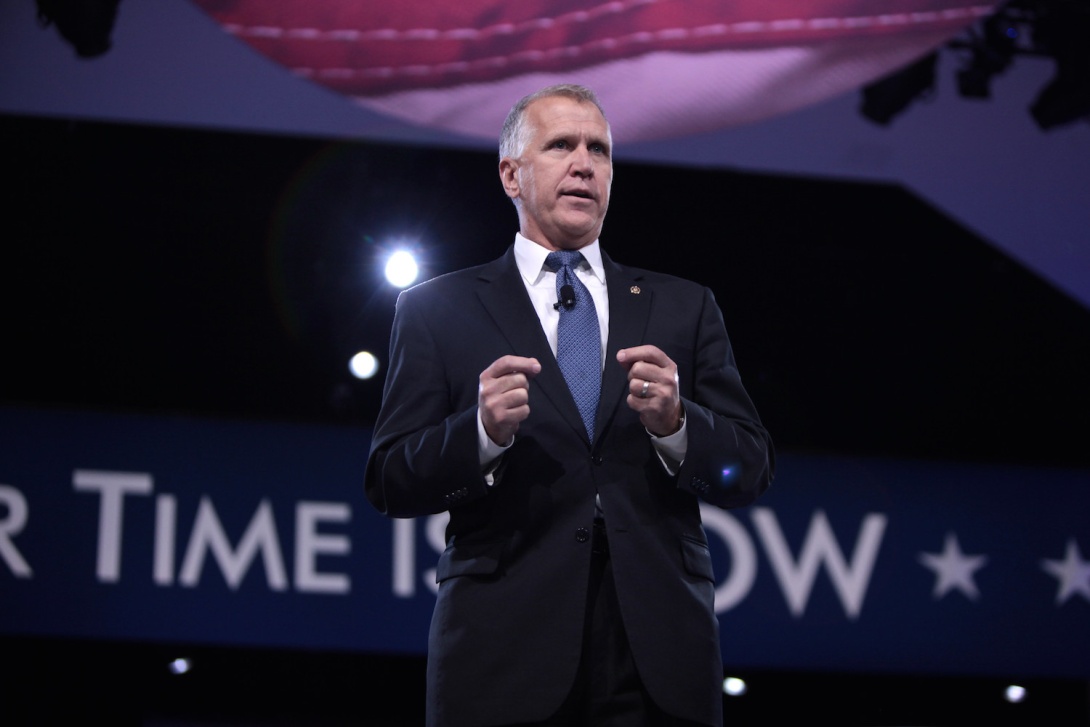 There's a growing need to expand voting by mail across the country amid the COVID-19 pandemic, which makes in-person voting a deadly health risk for voters as well as poll workers. But with help from President Trump, who has repeatedly made false claims attacking voting by mail as prone to fraud, Republicans are aggressively fighting against expanding unrestricted absentee voting.
While many of his GOP colleagues have dismissed recommendations to expand ballot access through voting by mail, U.S. Sen. Thom Tillis of North Carolina — one of the most vulnerable Senate candidates up for re-election this year — has yet to weigh in on the issue.
"The president has said that if voting were easy, the Democrats would win," as Marcia Lacopo, a rising senior at UNC-Greensboro and a fellow with NextGen North Carolina, a youth voter mobilization group, wrote in an opinion letter to the Greensboro News & Record. "Where does Tillis stand?"
Many organizers view his reluctance to take a position as part of a pattern of refusing to ensure that all voters are protected. In fact, Tillis for many years served as one of North Carolina's chief architects of voter suppression.
In 2011, North Carolina state legislators under the leadership of Tillis, then House speaker, passed a law requiring all voters to produce a photo ID, such as a driver's license, in order to cast a ballot. Gov. Beverly Perdue, a Democrat, vetoed the bill. But the following year North Carolina elected Republican Gov. Pat McCrory, and in 2013 the U.S. Supreme Court's decision in Shelby County v. Holder gutted the Voting Rights Act and cleared the way for state lawmakers to pass restrictive voting measures with impunity.
Soon after Shelby, Speaker Tillis — claiming he wanted to protect the integrity of elections and guard against fraud — oversaw the passage of one of the country's most restrictive state voter suppression laws. The measure eliminated a week of early voting, ended same-day registration, and prohibited out-of-precinct voting — provisions used widely by African Americans. The bill also imposed a strict photo ID requirement to start in 2016, even though a Democracy North Carolina analysis of state elections board data found that 34 percent of the state's registered Black voters lacked the required state-issued photo ID.
The federal courts ultimately struck down the law before it was fully implemented, ruling that its creators attempted to "target African Americans with almost surgical precision." But as the leader of the state House, Tillis led a GOP propaganda campaign to defend the legitimacy of the discriminatory law by citing claims of widespread voter fraud, despite evidence showing that fraud is a negligible problem in elections. For example, a comprehensive investigation of voter fraud allegations nationwide from 2000 to 2014 found only 31 credible incidents that involved a person pretending to be someone else at the polls, the kind of fraud addressed by photo ID laws. Of the 31 credible voter impersonation cases nationwide, only two occurred in North Carolina.
Tillis even admitted in a 2013 MSNBC interview that voter fraud was not the primary reason for the new measures. "There is some evidence of voter fraud," he said at the time, "but that's not the primary reason for doing this." Political observers note that the North Carolina voter suppression law that Tillis helped craft may have helped him get elected to the U.S. Senate in 2014, when he faced incumbent Democratic Sen. Kay Hagan and won by just over 45,000 votes or 1.5% in an election with record turnout. That was the first time North Carolina citizens voted under some provisions of the new law, which had not yet been overturned by the courts. The changes made by the law caused widespread confusion among voters and poll workers, with a Democracy North Carolina analysis estimating it kept as many as 50,000 eligible North Carolinians from voting.
Tillis, a former IBM partner, is now facing a tough re-election battle against Democratic challenger Cal Cunningham, an attorney and lieutenant colonel in the U.S. Army Reserve, and voting rights advocates are pushing him to endorse voter protections — including voting by mail. Cunningham has endorsed expanding mail-in voting; he's also called for reinstating the Voting Rights Act. Legislation introduced in the Senate to do that has 46 co-sponsors to date, but the only Republican who has signed on is Lisa Murkowski of Alaska.
Normally, about 4% of North Carolinians vote by mail in a given election year. But because of the pandemic, political observers say that could increase to as high as 40% this November. In the 2016 presidential election, 84% of North Carolina voters who submitted absentee ballots were white, compared to just 9% for African Americans and 6% for voters of other races. While African American voters have long preferred to vote in person, Africans Americans are also more susceptible to contracting the virus and to getting severe forms of the illness, which makes alternatives to in-person voting even more crucial.
The nonpartisan group Vote 2020 By Mail, which is also putting pressure on vulnerable Republican Sens. Mitch McConnell in Kentucky and Dan Sullivan in Alaska, has a website that makes it easy for concerned citizens to contact Tillis about supporting expanded voting by mail. "The coronavirus pandemic makes the right to vote by mail more important than ever," the website says. "But not everyone in this country is guaranteed that right."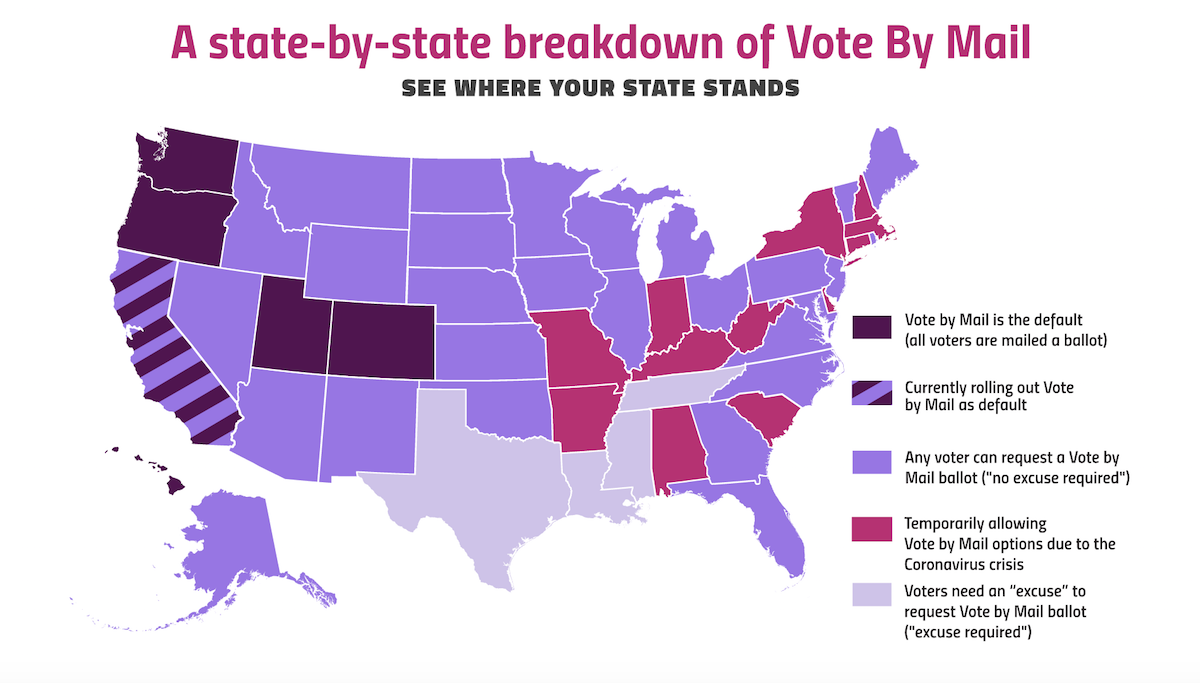 Vote 2020 By Mail is calling on Congress to pass two bills that would boost mail-in voting: the Natural Disaster and Emergency Ballot Act of 2020 and the HEROES Act. These bills would expand early in-person voting, extend no-excuse absentee voting by mail to all states, and distribute funds for state and local governments to make their election systems safer for voters. Both of these measures are stalled in the Senate, where Tillis is one of the remaining undecided members.
"The election systems in our country need help," said organizer Kai Tsurumaki with Vote 2020 By Mail.
Tags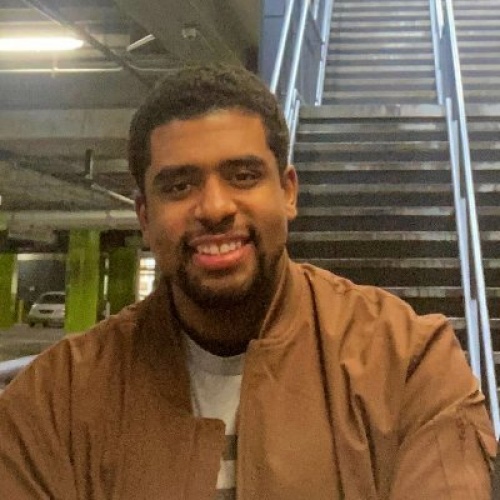 Benjamin Barber is the democracy program coordinator at the Institute for Southern Studies.