Will Mitch McConnell continue to block restoration of the Voting Rights Act?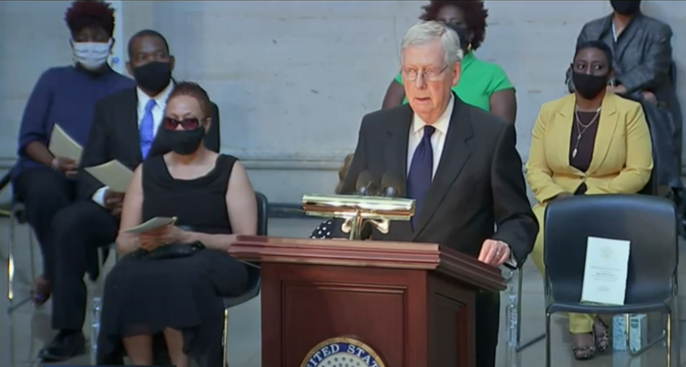 Fifty-five years ago this month, just five months after the violent police attack against voting rights marchers on the Edmund Pettus Bridge in Selma, Alabama, known as Bloody Sunday, Congress passed legislation that sought to ensure all Americans are able to participate equally in the democratic process. On Aug. 6, 1965, surrounded by leaders of the Civil Rights Movement, President Lyndon Johnson signed into law the Voting Rights Act (VRA), one of the most expansive pieces of civil rights legislation in U.S. history.
"Today is a triumph for freedom as huge as any victory that has ever been won on any battlefield," Johnson said at the time.
Passed by Congress with bipartisan support, the VRA removed the legal barriers at the state and local levels that prevented African Americans from exercising their right to vote as guaranteed under the 15th Amendment to the U.S. Constitution. Before its passage, Blacks in the South were forcefully denied participation in the electoral process and prevented from registering to vote. Black people faced poll taxes, literacy tests, and even physical violence by whites determined to keep them out of the voting booth. The Student Nonviolent Coordinating Committee (SNCC) worked for years to register voters in Alabama, but by 1965 only 383 of the 15,000 black residents of Dallas County, where Selma is the seat, were registered due to barriers erected by the white-supremacist power structure.
By ending these discriminatory policies, the VRA reshaped the South's electoral landscape. In the decades after the law's passage, Black voter registration in the South jumped from 31% to 73%. In Mississippi, for instance, voter turnout among Blacks increased from 6% in 1964 to 59% by 1969 — an 883% increase in just four years. And with this newfound Black political influence came an increase in Black political representation.
"Pretty quickly you see the South gaining not just Black voters but Black officeholders," as James Cobb, a history professor at the University of Georgia and a former president of the Southern Historical Association, recently told USA Today.
The VRA has several key provisions that serve as a bulwark against discriminatory voting practices. Section 2 bans any voting procedure that discriminates on account of race, color, or language group, while Section 3 gives federal courts the power to suspend any voting devices it finds to have been used for racial discrimination. Section 5 created a mechanism known as "preclearance" that requires states with a history of voting discrimination to submit any proposed election changes to the U.S. Department of Justice for approval before they could be implemented — essentially blocking discrimination before it occurred. The late Rep. John Lewis, a former SNCC leader whose organizing helped secure passage of the VRA, called Section 5 the law's "heart and soul." Section 4 sets out the formula to determine which jurisdictions were subject to preclearance; while that list has changed over time, most of the places were in the South.
Section 5 proved to be a particularly effective defense against discriminatory election laws, blocking some 3,000 discriminatory voting policies from taking effect between 1965 and 2013. In North Carolina, where 40 of the 100 counties were covered by the VRA's preclearance provision, more than 50 discriminatory voting changes were blocked under Section 5 between 1980 and 2013, according to a report by the Leadership Conference on Civil and Human Rights. And between 1992 and 2012 in Georgia, a state covered in its entirety, the Justice Department objected to 37 election changes on the grounds that they were discriminatory.
'Like throwing away your umbrella'
But in 2013, the U.S. Supreme Court in a 5-4 decision in the Shelby County v. Holder case out of Alabama struck down the VRA's Section 4 coverage formula — effectively nullifying Section 5 preclearance requirements except for jurisdictions covered by a separate court order under Section 3.
"In 1965, the states could be divided into two groups: those with a recent history of voting tests and low voter registration and turnout, and those without those characteristics," Chief Justice John Roberts wrote for the majority. "Congress based its coverage formula on that distinction. Today the nation is no longer divided along those lines, yet the Voting Rights Act continues to treat it as if it were."
Voting rights advocates condemned the court's decision as dismissing modern-day efforts to suppress voting. Justice Ruth Bader Ginsburg warned in her dissent, "Throwing out preclearance when it has worked and is continuing to work to stop discriminatory changes is like throwing away your umbrella in a rainstorm because you are not getting wet." Sure enough, soon after the decision Republican-controlled states began passing restrictive voting measures. Of the 13 Southern states, 11 passed laws to restrict voting in Shelby's wake. They included discriminatory voter ID laws, polling places closures, gerrymandered districts, and voter roll purges — all of which disproportionately impacted Black voters.
While Congress changed the VRA's preclearance formula over the years, at the time of the Shelby ruling it relied on data from the 1975 reauthorization to determine which jurisdictions would be covered. Jurisdictions were also allowed to "bail out" of preclearance requirements if they could prove no voting discrimination for 10 years. As of 2013, the formula covered nine states as a whole: Alabama, Alaska, Arizona, Georgia, Louisiana, Mississippi, South Carolina, Texas, and Virginia. It also covered dozens of counties and municipalities in California, Florida, Michigan, New Hampshire, New York, North Carolina, and South Dakota.
Without preclearance in place, elections occurred under state laws that were later challenged in court and found to be intentionally discriminatory to people of color. For example, less than two months after Shelby Republican lawmakers in North Carolina enacted a far-reaching voting law that imposed a strict photo ID requirement and eliminated a week of early voting, ended same-day registration, and prohibited out-of-precinct voting — provisions used widely by African Americans. Voting rights organizations including the state NAACP immediately challenged the law under the VRA's Section 2. After a three-year legal battle, the law — which critics say would have never passed preclearance — was ultimately struck down by a federal court that found it targeted African Americans with "almost surgical precision."
This approach to enforcing fair elections in the post-Shelby era under the VRA's surviving provisions has been "inadequate, costly and often slow," according to a 2018 report from the U.S. Commission on Civil Rights.
"Without that federal review process, we've literally seen rampant voter suppression efforts overtake parts of the country within the last several years," Kristen Clarke, president and executive director of the National Lawyers' Committee for Civil Rights Under Law, recently told USA Today. "States like Georgia, Texas and North Carolina top the list."
'Time for action'
The 2018 midterm elections exposed the disastrous effects of ending preclearance. Held under new state voting laws that were not subject to federal review, the election was marred by problems related to discriminatory voter ID requirements, extreme racial gerrymanders, and racially biased voter purges. At the same time, voters — and especially voters of color — faced long lines, closed polling places, malfunctioning voting machines, and voter intimidation.
This year the COVID-19 pandemic — which is hitting communities of color especially hard — is creating new barriers to voting. For example, Georgia's June primary was marred by long lines, technical difficulties, and a reduced number of polling places, with existing election-system problems amplified by the COVID-19 crisis. Voting rights advocates argue that many of these problems could have been mitigated if the VRA was at full strength.
"The problems in Georgia were exacerbated by the fact that — after Shelby County v. Holder — states with proven records of discriminatory voting practices, like Georgia, no longer had to obtain federal approval before making election changes," stated a letter from the Leadership Conference on Civil and Human Rights.
Since the death of Rep. Lewis on July 17, there's been a renewed effort in Congress to pass legislation restoring the law in his honor. Lawmakers agreed to rename after him H.R. 4, a House-passed bill sponsored by Rep. Terri Sewell (D-Alabama) that would reinstitute the VRA's preclearance provision. In the Senate, Patrick Leahy (D-Vermont) has introduced companion legislation titled the John Lewis Voting Rights Advancement Act (S. 4263); it has the sponsorship of every Senate Democrat and independent, but so far the only Republican to sign on is Sen. Lisa Murkowski of Alaska. Joe Biden, the Democratic nominee for president, has declared that if the Senate fails to pass the bill it will be "one of the first things" he does as president.
H.R.4 and S. 4263 establish a new formula that the U.S. Department of Justice would use to determine which states need federal preclearance of election changes: those with 15 or more voting rights violations during the past 25 years, and those with 10 or more violations if at least one was committed by the state itself. Under that formula, 11 states would be subject to preclearance, most of them still in the South: Alabama, California, Florida, Georgia, Louisiana, Mississippi, New York, North Carolina, South Carolina, Texas, and Virginia.
Senate Majority Leader Mitch McConnell voted to renew the VRA in the past, but he came to view the preclearance provision as unfair. So while he delivered a tribute to Lewis in the Capitol rotunda, McConnell has not indicated he'll allow the VRA restoration legislation named after Lewis to move forward.
"The bill has been languishing in Senate Majority Leader McConnell's legislative graveyard for 234 days," Sewell said last week in a statement. "McConnell has taken to the floor to honor John, but the most significant thing he can do is to bring up the John R. Lewis Voting Rights Act of 2020 for a vote. Now is the time for action to honor John's legacy!"
Tags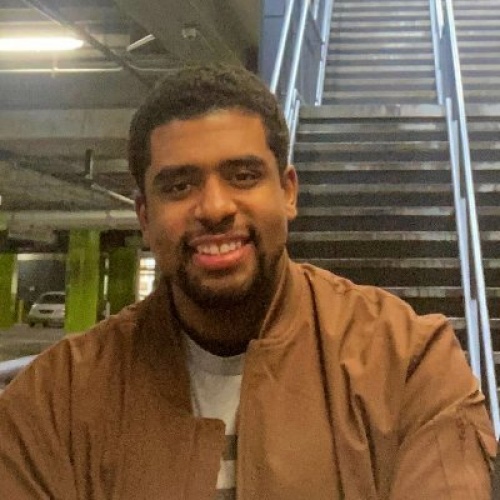 Benjamin Barber is the democracy program coordinator at the Institute for Southern Studies.