Groups mobilize to pay off legal debts, restore ex-felons' voting rights in Florida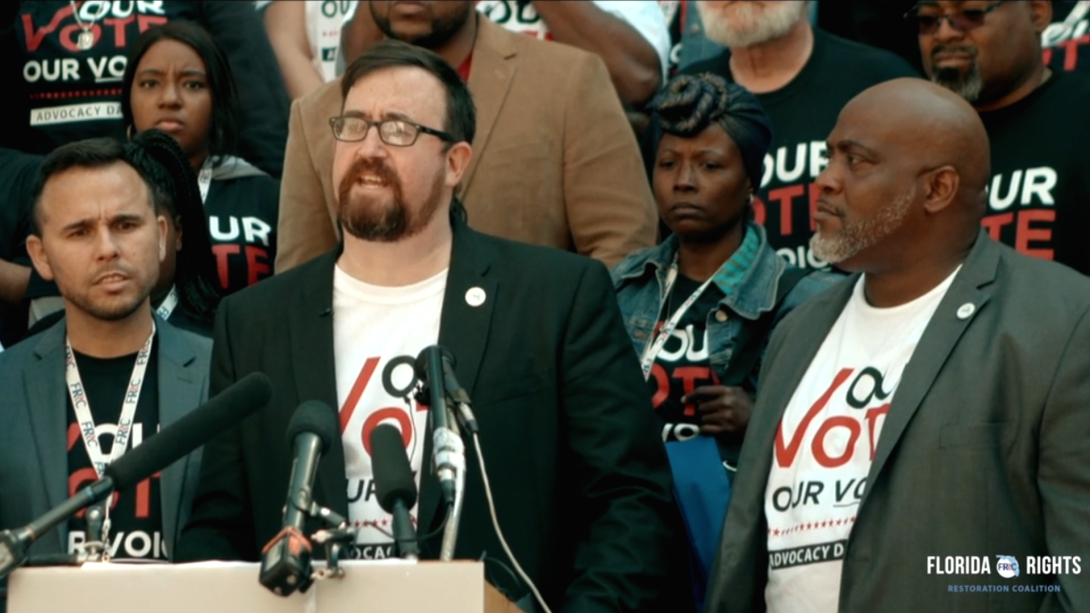 In 2018, nearly 65 percent of Florida voters approved Amendment 4 to restore voting rights to people convicted of most felonies who completed their prison sentences. The state constitution now requires that a returning citizen's voting rights "shall be restored upon completion of all terms of sentence including parole or probation" except in cases of murder or sex crimes. Prior to Amendment 4, Floridians accounted for nearly a quarter of the total U.S. population that was disenfranchised because of previous criminal convictions.
Following Amendment 4's passage, however, Florida's Republican-controlled legislature passed and Gov. Ron DeSantis (R) signed into law a bill requiring ex-felons to pay all court fees and fines before they can register. Voting rights advocates challenged the law in court, and earlier this month the 11th U.S. Circuit Court of Appeals in a 6-4 decision reversed a lower court judge's ruling and upheld what critics call an unconstitutional poll tax reminiscent of Jim Crow-era voter suppression.
"So long as a state provides adequate procedures to challenge individual determinations of ineligibility — as Florida does — due process requires nothing more," wrote Chief U.S. Circuit Judge William Pryor wrote in the majority opinion. One of the judges who voted to uphold the law is Barbara Lagoa, among the potential nominees President Trump is reportedly considering for the U.S. Supreme Court after the recent death of Justice Ruth Bader Ginsburg.
Voting rights advocates condemned the ruling. "This decision is wrong and is completely contrary to the words and spirit of our constitution," wrote Nancy Abudu, deputy legal director for the Southern Poverty Law Center. The 24th Amendment to the U.S. Constitution, adopted in 1964, outlawed poll taxes in federal elections, and two years later the Supreme Court ruling in Harper v. Virginia State Board of Elections outlawed them in the five Southern states that still used them — Alabama, Arkansas, Mississippi, Texas, and Virginia.
The ruling means that hundreds of thousands of formerly incarcerated individuals could be shut out of the electoral process this year because they lack the money to pay off legal debts including restitution, fines, and fees that Florida imposes on people in the criminal legal system. As of March, the number of potentially affected people was estimated at about 774,000 in a state that President Trump won in 2016 by about 113,000 votes.
The Campaign Legal Center has promised to challenge the decision. But in the meantime, voting rights advocates are organizing and raising funds to pay off indigent Floridians' legal debts.
'We will not rest'
The Florida Rights Restoration Coalition (FRRC), which led the movement to pass Amendment 4, launched a campaign earlier this year to raise millions of dollars to re-enfranchise ex-felons by the state's Oct. 5 voter registration deadline. The effort picked up steam following the 11th Circuit's controversial ruling.
This week, billionaire businessman, philanthropist, and former Democratic presidential candidate Michael Bloomberg and his political operation announced they had raised more than $16 million for the cause from supporters and foundations. That brings the FRRC's fundraising total so far to more than $20 million.
"The right to vote is fundamental to our democracy and no American should be denied that right," Bloomberg said in a statement. "Working together with the Florida Rights Restoration Coalition, we are determined to end disenfranchisement and the discrimination that has always driven it."
Other high-profile contributors to the FRRC fund include entertainer John Legend, director Stephen Spielberg, basketball stars LeBron James and Michael Jordan, MTV, Comedy Central, VH1, Ben & Jerry's, Levi Strauss & Co., the Miami Dolphins, the Orlando Magic, and the Miami Heat. The FRRC has gotten donations from more than 44,000 individuals from all 50 states. The funds will be targeted to 32,000 ex-felons in Florida who owe less than $1,500 in restitution. The FRRC is also helping returning citizens register to vote and, where possible, to have their fees and fines waived or converted to community service hours.
Earlier this week, at the request of Gov. DeSantis, Florida Attorney General Ashley Moody ordered an investigation into Bloomberg's involvement in the fundraising efforts for potential violations of election laws, which a Bloomberg spokesperson called a "transparent political ploy." The deputy director of the FRRC, Neil Volz, is a registered Republican. Desmond Meade, the group's executive director, said any probe into Bloomberg's contribution would also need to look at the other 44,000 people who have donated. This week Meade, who was convicted of felony drug crimes over a decade ago, had his request for a pardon denied by the state Board of Executive Clemency, which is comprised of DeSantis and his cabinet. Among the reasons he sought a pardon was so he could begin to practice law in Florida, which convicted felons are not allowed to do. He holds a law degree from Florida International University.
Florida currently has no system in place to help individuals determine exactly what their debts are after they are released from prison, and voting rights advocates are working to remedy that, too. The League of Women Voters of Florida is providing ex-felons with pro bono attorneys to help them figure out what they owe; Patricia Bingham, the group's president, said they have contacted about 20,000 people so far. And a Miami law firm is offering its pro bono services to help ex-felons register through a system adopted for that purpose by the Miami-Dade Elections Department.
The money raised so far to re-enfranchise Florida's ex-felons is a small portion of the billions of dollars levied annually by courts in the state. But advocates say they are determined to press on.
"We will not rest until we live up to the promise of Amendment 4 and see every one of the 1.4 million returning citizens who want to be a part of our democracy have the opportunity to do so," said Meade. "That is why we are encouraging people to step up and defend democracy by supporting our efforts to pay the fines and fees of Florida's returning citizens through our Fines & Fees program, and allow people with past convictions to become eligible voters despite the obstacles placed before us."
Tags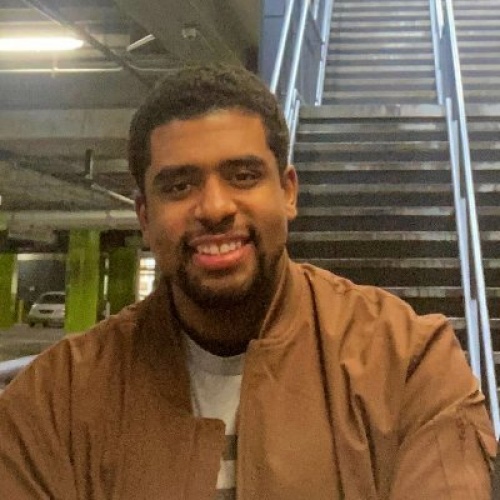 Benjamin Barber is the democracy program coordinator at the Institute for Southern Studies.