Southern states' early voting numbers reveal excitement — and challenges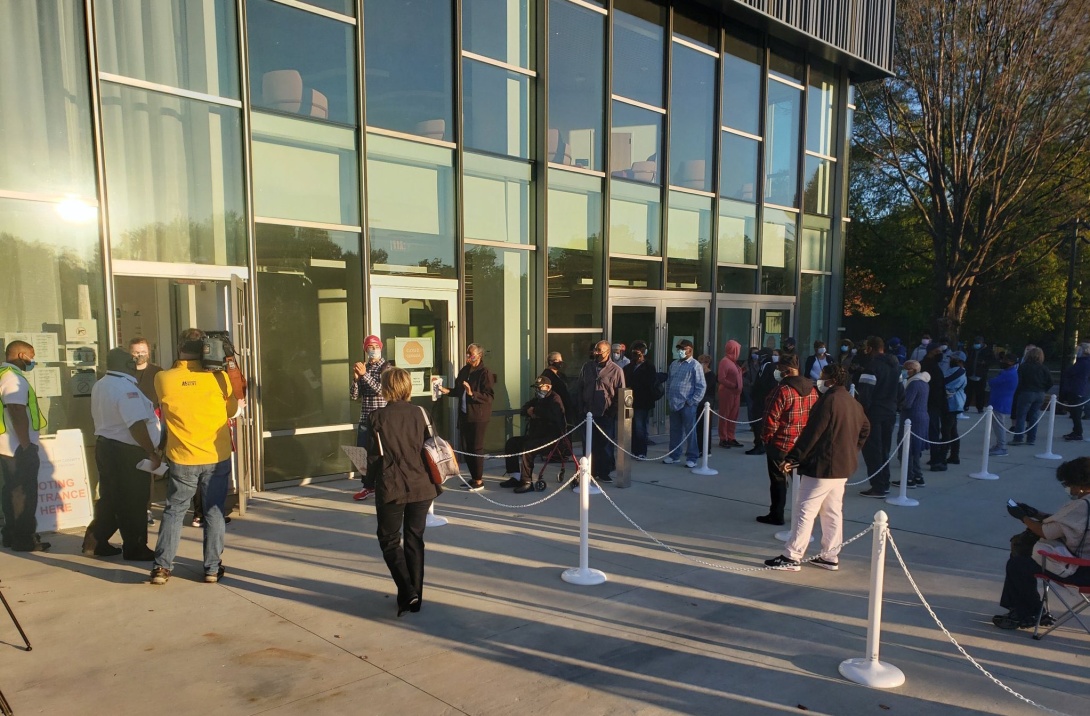 With less than two weeks before Election Day, a record number of Americans have already cast their ballot through early in-person voting. Experts say the massive early voting numbers could indicate unprecedented turnout for the race between President Trump and Democratic challenger Joe Biden.
Nationwide, states that have started early in-person voting are seeing long lines at polling sites. More than 30 million Americans have already voted, as an election system modified for the COVID-19 pandemic meets an electorate that doesn't want to wait for Nov. 3. The total number of ballots cast so far represents almost 20% of the more than 136 million total ballots cast in the 2016 presidential election.
Among the jurisdictions seeing record early turnout are several battleground states in the South. For example, Georgia's early in-person voting numbers have already broken records, with nearly 1.5 million people casting ballots already. That's a 152% increase from 2016, when just over 578,000 ballots were cast during the same period. More than 800,000 ballots have been cast so far during early voting in North Carolina, while Texas has already surpassed 1.1 million votes.
These high levels of early turnout, motivated by the pandemic and excitement about a critical presidential election, have also revealed problems that disproportionately affect communities of color. Long lines and hours-long wait times were reported at early voting sites in key battleground states including Georgia, Texas, and Virginia, among other states. Some voters reported waiting more than 10 hours to cast a ballot.
These problems have deepened the concerns of voting rights advocates, who worry that long lines will suppress turnout in Black communities — something that was already an issue in this year's primary election.
For example, an analysis by Stanford University political science professor Jonathan Rodden of data collected by Georgia Public Broadcasting and ProPublica found that the average wait time after 7 p.m. across Georgia during the June primary was only six minutes in polling places that were 90% white but 51 minutes in polling places that were 90% or more nonwhite. The problems were blamed on computer glitches, understaffing, and a reduced number of polling places, which are down by almost 10% in Georgia since 2013 though the state's voter rolls have grown by nearly 2 million in that time. Voting rights advocates argue that long lines are discriminatory, suppressive, and a direct result of the U.S. Supreme Court ending the Voting Rights Act's federal preclearance requirement in its 2013 Shelby County v. Holder decision out of Alabama.
A June 2020 report by the Brennan Center for Justice found that the average number of voters assigned to a polling place has grown in the past five years in Georgia, Louisiana, Mississippi, and South Carolina — states with large Black populations that before Shelby needed federal approval to close polling places. And while many states have requirements on the size of voting precincts and polling places, the analysis found that many states fail to follow their own regulations. For instance, about 90 percent of Georgia's precincts flout a state law that limits the number of voters allowed to cast their ballots at a polling site that has experienced voting delays.
And while the surge in registered voters has burdened polling places in both largely white and Black areas, the lines to vote have hit Black communities harder — in part because Black voters are more likely than whites to cast ballots in person than by mail.
Addressing voter intimidation
Along with long lines, early voters have encountered a surge of intimidation this election season. President Trump has encouraged his supporters to go to the polls and "watch very carefully."
In Guilford County, North Carolina, the Rev. Anthony Spearman, a Democratic member of the local election board and president of the state NAACP, said he's received multiple complaints about Republican poll observers failing to wear masks in violation of state policy. He also received a report that a Republican poll observer took photos of poll books at an early voting site at North Carolina A&T, the nation's largest historically Black university — an action that violates state policy on voter privacy. The same observer reportedly told voters waiting in line to vote "the right way."
"We have been concerned that there are going to be uprisings of intimidation, and that is occurring in the early-voting sites," Spearman said during an elections board meeting this week.
At an early voting site in Miami this week, armed and uniformed police officer Daniel Ubeda was seen wearing a "Trump 2020" mask while waiting in line to cast his ballot, violating the policy of both his department and the polling place by promoting a specific political candidate. Miami-Dade County Democratic Chairman Steve Simeonidis called for Ubeda to be suspended and said his actions amounted to "city-funded voter intimidation." The Miami Police Department condemned the behavior and promised that Ubeda would be disciplined.
And in Memphis, Tennessee, a poll worker was fired last week after wrongly challenging early voters who wore clothing supporting the Black Lives Matter movement. "Our voters are not going to be intimidated," said Shelby County Election Commission spokeswoman Suzanne Thompson. Tennessee election law prohibits wearing anything that shows support for a specific party or candidate who appears on the ballot, but Black Lives Matter regalia is permitted because it is not associated with a party or candidate. However, wearing a "Make America Great Again" shirt is barred because the slogan is connected directly to the Trump campaign.
"It was targeting a voter who merely opposed racial injustice," explained Kristen Clarke, president of the National Lawyers' Committee for Civil Rights Under Law. "It's something to keep an eye on given the racially charged moment we're in."
Tags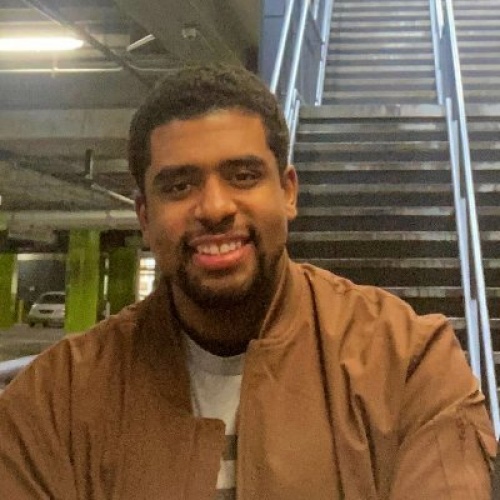 Benjamin Barber is the democracy program coordinator at the Institute for Southern Studies.