The South's low-wage workers are building 'a movement that votes'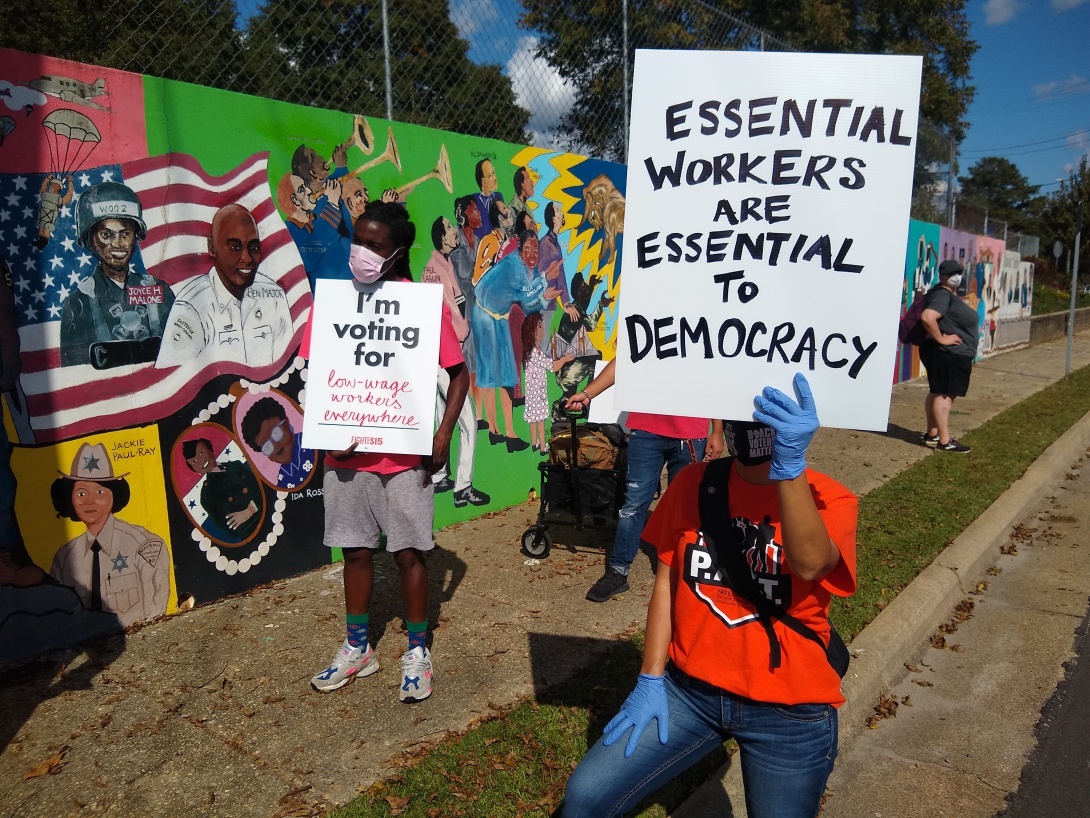 The number of Americans living in poverty increased by 8 million since May, according to a Columbia University study released earlier this month. It found a surge in poverty rates after Congress failed to pass additional pandemic-related funding measures since approving the CARES Act in March. Yet the political discourse around the 2020 election has virtually ignored the topic of poverty.
Even before the pandemic, there were 140 million poor and low-income people living in the United States — 43% of the total population, according to The Poor People's Campaign: A National Call for Moral Revival. This demographic includes 64 million workers making less than $15 an hour, many of them now deemed "essential" despite being paid insufficient wages.
Sixteen states have minimum wages equal to the federal hourly minimum of $7.25. And five states, all of them in the South — Alabama, Louisiana, Mississippi, South Carolina, and Tennessee — have no state minimum wage at all, so the federal wage applies, as it does in Georgia, where the state minimum is $5.15.
The COVID-19 pandemic has further hurt workers who were already struggling to survive on the minimum wage. "Trying to live on $7.25 during a pandemic has been terrible," said Wanda Coker, an organizer with NC Raise Up, the state branch of Fight for $15, and a Burger King employee in Raleigh.
People who work in the service industries, including restaurants, hospitality, and retail, are particularly at risk for financial hardship during the COVID-19 outbreak. Low-wage workers are also more likely to contract the virus because of inadequate safety standards in the workplace and lack of proper protective equipment, adding to their economic burden.
For several years now, low-wage workers have been protesting and organizing to raise the minimum wage across the South. They're now working in partnership with groups like Fight for $15 to mobilize poor and low-wealth voters to, as organizers say, "register for a movement that votes."
'Unleashing power'
In August, in collaboration with the Center on Poverty and Social Policy at Columbia University, the Poor People's Campaign released a report examining the voting potential of low-wealth communities. "We know that the votes of poor and low-income Americans can make a difference in our elections," the report said.
Titled "Unleashing the Power of Poor and Low-Income Americans: Changing the Political Landscape," the report found that the main reason poor and low-wealth voters did not vote in 2016 was because they did not "strongly identify with the candidate or campaign issues." That year there were 225 million eligible voters nationwide, but 138 million of them did not vote — including 34 million poor or low-income people.
The report found that if low-income voters had turned out at a rate similar to higher-income voters in 2016, they would have matched or exceeded the margin of victory in the presidential election in 15 states. Those included five key swing states in the South: Florida, Georgia, North Carolina, Texas, and Virginia.
Organizers say that frontline workers can play a critical role in encouraging their coworkers and other low-wage workers, who oftentimes are infrequent voters, to participate in this election.
Low-wage workers in Fayetteville, North Carolina, organized to do just that on Oct. 24, when they participated in the My Vote is Essential National Day of Action and March to the Polls. They emphasized crucial issues for low-wage workers including workplace health and safety enforcement, a minimum wage raise, COVID-19 relief, union rights, and the urgent need to address police brutality and racial justice. Their goal was to reach some of the battleground state's 920,000 low-income eligible voters who did not cast a ballot in the 2016 election.
The rally was part of NC Raise Up's 2020 voter mobilization campaign, which has focused its efforts in communities of color particularly hard hit by the pandemic. "This election is very important for low-wage workers," Coker of NC Raise Up told Facing South. "We need to elect people who respond to our needs."
Tags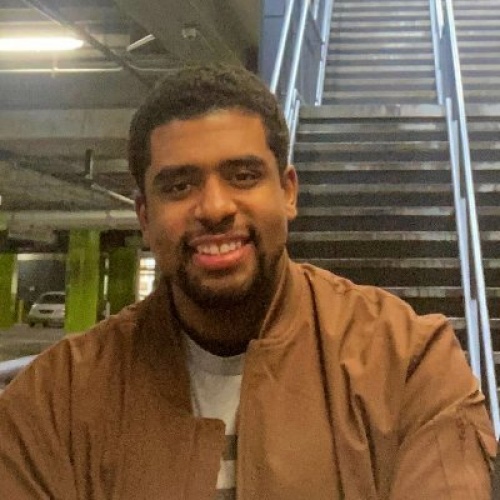 Benjamin Barber is the democracy program coordinator at the Institute for Southern Studies.