Lost House race in Arkansas shows Democrats' collapse in the state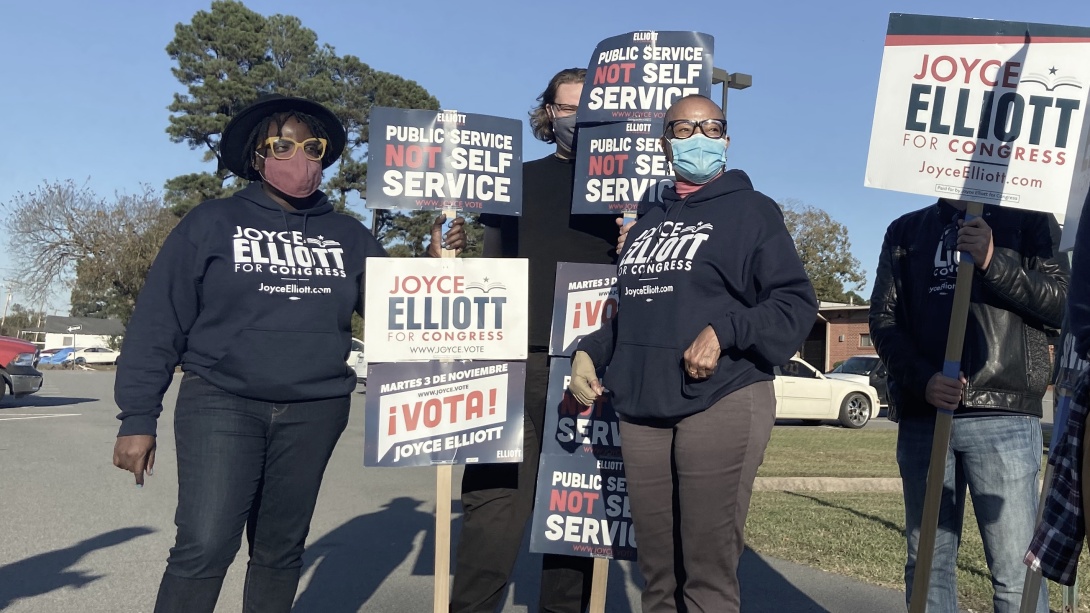 Shantel Davis stood alone outside the Carmichael Community Center in Searcy, Arkansas, early Election Day afternoon, holding a Joyce Elliott sign. She was the only volunteer for Elliott's Democratic campaign for Arkansas's 2nd Congressional District at the polling place that day, and she didn't expect anybody to replace her when she left.
"I don't care if I'm the only one out here," said Davis, who led a Black Lives Matter demonstration Elliott spoke at in majority-white Searcy over the summer. "She supported something that I had going on, and I should pay her back with support." 
That scene, in a county that ended up giving a 60-point edge to Elliott's opponent, incumbent Republican Rep. French Hill, was emblematic of the problems the Democrat faced in a race that was more competitive than many expected throughout the campaign season. Rated as a tossup going into Election Day, it wound up as a 11-point Republican victory.
Elliott was the only competitive Democrat in Arkansas' congressional races, and she needed to turn out rural voters in addition to winning Pulaski County, the state's most populous and home to the capital of Little Rock. If elected, Elliott — who served in the state Senate since 2009 and previously served three terms in the state House — would have been the first Black representative Arkansas had ever sent to Congress. But things did not go as she hoped.
White County, where Searcy is the seat, was one of the counties where Elliott underperformed Clarke Tucker, the Democrat who ran against Hill in 2018. That and Saline County, another rural county, were places where Elliott needed to gain ground, longtime state pollster Roby Brock of Talk Business and Politics told Facing South. But Elliott, who also ran for the 2nd Congressional District 10 years ago, wasn't able to make any inroads this time around. In fact, compared to Tucker's 2018 run, she lost ground.
When the results were tallied on Tuesday night, Elliott's only lead was in Pulaski County, which is reliably Democratic. Where Tucker had lost by 6 points, Elliott was losing by double digits. Hill won White County with nearly 80% of the vote. The numbers were similar across the 2nd District's remaining counties.
"This is the culmination of what has happened over the last decade for Democrats in Arkansas," said Brock. "This state is — I don't know what the description of more than ruby red would be, but it is redder than ruby red at this point in time, supermajorities in the legislature, all of the constitutional, and federal offices."
The Elliott campaign had hoped that their virtual get-out-the-vote strategy of Zoom events and phone banks would be enough to turn out voters. The campaign was also relying on Elliott's name recognition, and hoping that a desire to protect the Affordable Care Act would motivate voters concerned about health care during the pandemic. For some voters, that strategy worked.
"Joyce Elliott mentioned that she's old enough for Social Security — so I think she can understand the plight of the normal citizens of Arkansas, and what they would need," said Wendy Cunningham Sanders of North Little Rock, who met Elliott in front of a polling station on Tuesday.
But it wasn't enough. The Elliott campaign was hampered by the pandemic's effect on its ability to canvass and hold rallies. "A lot of it is pandemic. In 2018, you saw so much of a get-out-the-vote effort that was visible," Brock said. "I just didn't see visibility of that magnitude like I have seen in previous election cycles."
"We have been cooped up in the campaign headquarters, doing all the work you have to do without the opportunity to talk to people," Elliott told Facing South in an Election Day interview. There were no face-to-face events, other than occasional drive-in rallies. There was no canvassing, no in-person get-out-the-vote efforts, no other high-visibility campaigns to coordinate with. Arkansas Democrats did not have a U.S. Senate candidate on the ballot against incumbent Tom Cotton, which could have helped turn out the vote for Elliott.
Early in the campaign, incumbent Hill seemed caught off guard by Elliott's high polling numbers. He went on the offensive, attacking and sometimes misrepresenting her legislative voting record and sending out misleading mailers that altered photos of Elliott at a teachers' rally to cast her as someone who had condoned riots. Elliott told Facing South that she believes that helped raise her profile.
"When there was an attempt to make me something I'm not, people pushed back hard," she said. Hill undertook a hefty campaign schedule as Election Day drew nearer, holding events with high-profile Republicans from around the country and coming face-to-face with voters.
The lack of a Democrat on the ballot in the U.S. Senate race, combined with the presence of President Donald Trump in a state that's become reliably Republican in the past decade, proved the nail in the coffin for Elliott's campaign. And with no Democrats in statewide office or in the Arkansas congressional delegation, the state's Democratic Party is now in rebuilding mode.
Though she criticized Pulaski County election commissioners for initially rejecting more than 4,000 absentee ballots, which the county is now reviewing but which would not be enough to tip the race in her favor, Elliott conceded the race on Wednesday afternoon.
"I want to see every vote canvassed and counted today," she said.
Tags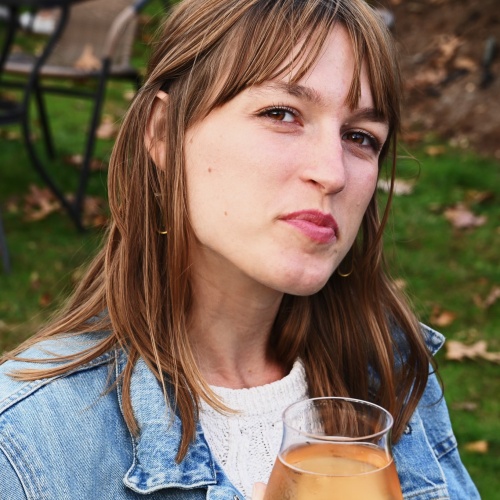 Olivia Paschal is the archives editor with Facing South and a doctoral student in history at the University of Virginia. She was a staff reporter with Facing South for two years and spearheaded Poultry and Pandemic, Facing South's year-long investigation into conditions for Southern poultry workers during the COVID-19 pandemic. Her reporting has appeared in The Atlantic, the Huffington Post, Southerly, Scalawag, the Arkansas Times, and Civil Eats, among other publications.