These Georgians can't vote on Tuesday. But they're mobilizing by the thousands.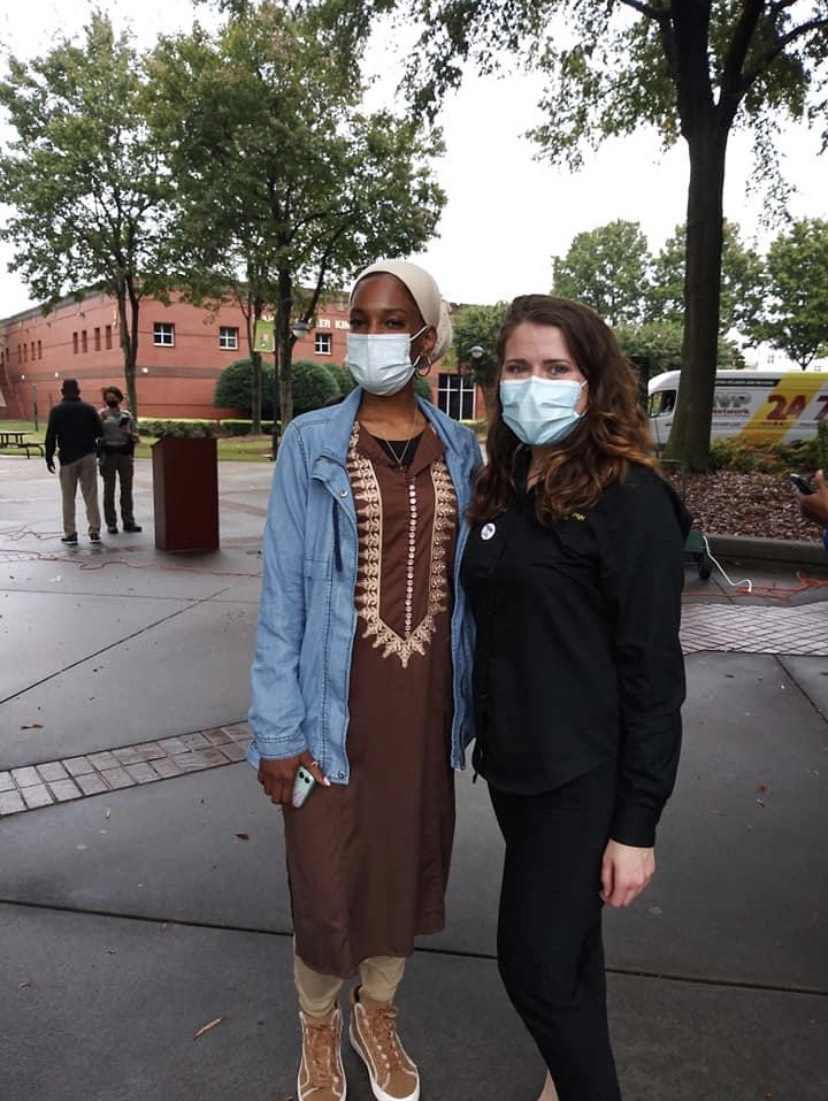 (This story was produced in partnership with Just Media, a national hub for grassroots storytelling on the politics of policing and justice reform.)
"Do you want to register to vote, or do you want to waive your right to vote?"
This fall, after serving 26 years in Georgia state prison, Kareemah Hanifa pondered this question as she completed the paperwork to get her driver's license. Like many Americans, she works a full-time job and pays her fair share in taxes. But she differs from other taxpayers in one important way: While she did not want to waive her right to vote, she knew she had no choice. And she's not alone.
In the wake of their return from prison, returning citizens like Hanifa find themselves subject to new exclusions and restrictions. According to Reform Georgia, over 200,000 returning citizens in Georgia on probation and parole are ineligible to vote. "No person who has been convicted of a felony involving moral turpitude may register, remain registered, or vote except completion of the sentence," reads the Georgia State Constitution. This measure amounts to felony disenfranchisement — and it has a long pedigree in preventing free Blacks from voting during Reconstruction.
Yet many have begun to challenge this law. They have drawn inspiration from movements across the country like the successful 2018 ballot measure in Florida, Amendment 4, which restored voting rights to 1.4 million formerly incarcerated people upon completing their sentences.
Now, days before voters cast their ballots in the presidential election, returning citizens and allies hope to galvanize support to change the law and restore the voting rights of people like Hanifa. They are mobilizing for an expansive agenda of voting rights eligibility for all, under the banner of the "No Taxation Without Representation," spearheaded by the Atlanta chapter of Inner-City Muslim Action Network (IMAN), in collaboration with Women on the Rise, the Georgia Justice Project, and Georgia Stand Up.
IMAN comes out of Chicago, where it serves reentering citizens by providing programs around vocational training, education, and housing and social service interventions to support them as they overcome mental health and substance abuse challenges. IMAN Atlanta was founded in 2016, and the No Taxation campaign is its flagship campaign.
"As an incarcerated woman who doesn't have the right to vote, I feel like the world is going on without me," Hanifa says. "I want to be able to talk about who I can vote for ... I don't get to decide who the sheriff is going to be. I don't get to decide who the senator and representative is going to be. I don't have a say so. So, any hope that I have is hope in this campaign being successful, getting the signatures we need to move forward legally so we can make it a bill so it can hit the floor and be passed."
The campaign's current goal is to hit 2,020 signatures by Nov. 3, Election Day. In addition to the petition, Georgia Justice Project, another organization committed to supporting those impacted by the criminal justice system, particularly in relation to reentry, is circulating a survey to document the experiences and needs of returning citizens. They hope to develop a bank of 1,000 stories of those impacted to share with stakeholders and policymakers.
These efforts complement others to educate returning citizens who have satisfied their parole and probation requirements of their voting eligibility. Women on the Rise Georgia, a grassroots organization led by women of color who are impacted by the criminal legal system, is leading social media and communications campaigns to reach returning citizens and partnering with the New Georgia Project to provide transportation to get them to the polls.
"The need for education around voter access is widespread," said Darrin "DJ" Sims, legal intake specialist of reentry with the Georgia Justice Project. "People don't know if they go to jail, they will lose the right to vote. I've spent a lot of time in the past few months letting people know they do have the right to vote." Upon completion of probation and parole, "voting rights are automatically restored. There are close to 800,000 people this impacts directly."
Other advocacy work around voting rights for returning citizens include efforts to restore push for a definition of moral turpitude; work with the local courts to provide paperwork for those who have satisfied their requirements and are eligible to vote; and provide trainings for people, such as poll workers, on the laws around voting rights for returning citizens.
"Formerly incarcerated and trans and nonconforming folk are making a difference and making a dent and changing laws," said Marilynn Winn, co-founder and ED of Women on the Rise. "It is our time now, and if we as a community get up and out and vote, we can come back and do strategic planning. You can't lock the problem up. You have to solve it with solutions. So it is important that we get out and vote so we can change some of those laws that keep us in bondage and in cages."
Tags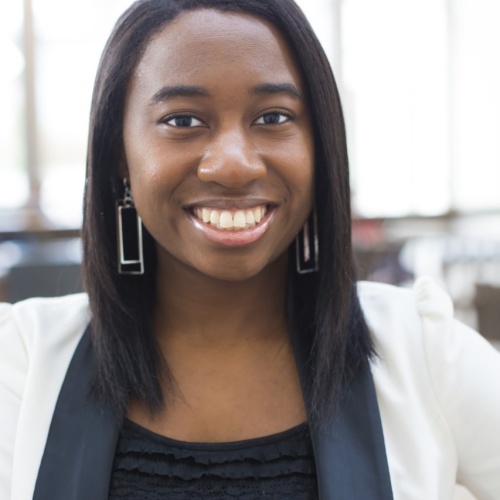 Deirdre Jonese Austin is a Just 2020 Fellow with Just Media. She is currently pursuing a Master's of Divinity at Emory University in Atlanta. You can learn more about her and read more of her writing at DeirdreJoneseAustin.com.