How the Biden administration can protect frontline food system workers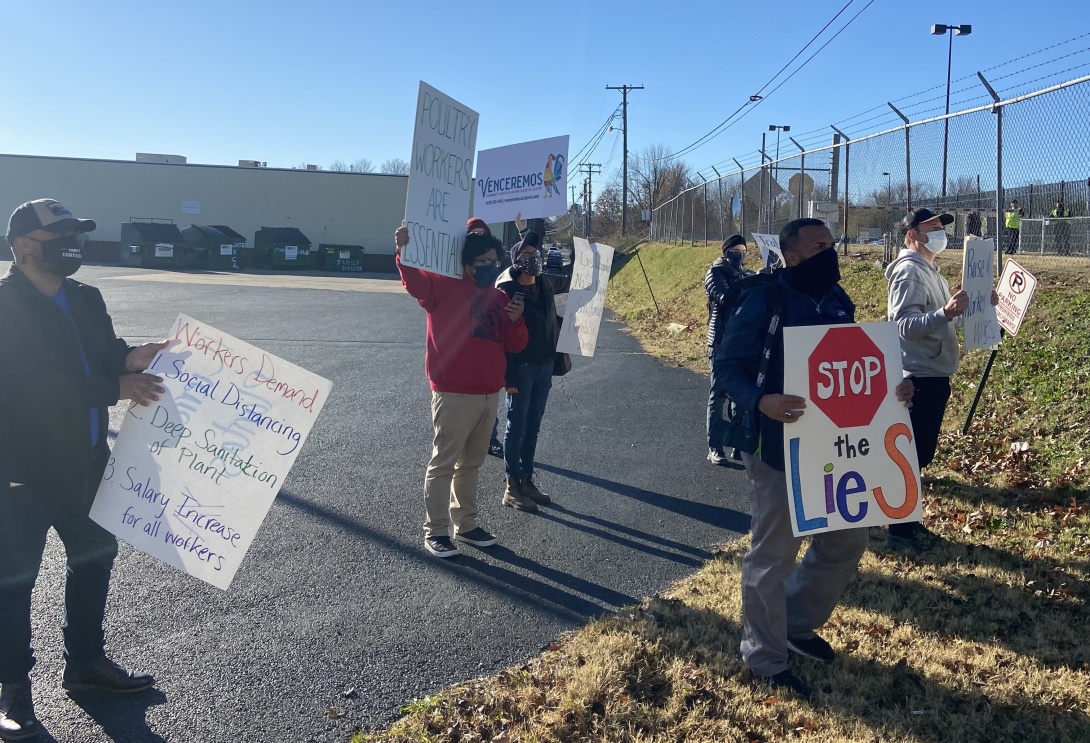 Food system workers across the South and nation are still facing down the COVID-19 pandemic. In meat and poultry plants, many of which have been ravaged by outbreaks of the disease, workers continue to fall ill. The Food and Environment Reporting Network (FERN), which has been tracking industry outbreaks since last spring, has tallied nearly 6,000 new cases of the disease in meatpacking, food processing, and farm workers since the beginning of this year.
The Trump administration did little to halt the spread of COVID-19 in meat and poultry plants. Under its purview, the Department of Labor's Occupational Safety and Health Administration (OSHA) issued guidelines, not enforceable standards, to protect workers' health in the plants, and the U.S. Department of Agriculture pushed ahead with line speed increases that, critics say, force workers ever-closer together on the processing line. As Facing South has reported, an executive order signed by President Donald Trump that declared meat and poultry plants "critical infrastructure" was used as justification for keeping some plants open, even when they had significant outbreaks.
Earlier this week, the Biden administration rolled back a proposed USDA rule that would have allowed some plants to increase line speeds from 140 birds per minute to 175. And on Jan. 21, his second day in office, President Joe Biden signed an executive order directing OSHA to "consider" whether temporary emergency standards on COVID-19 are necessary and, if so, to issue them by March 15.  
But there's still more the new administration can do to protect food system workers during and after the pandemic, worker advocates and food system experts told Facing South. The administration's effort to protect workers shouldn't be limited to the Department of Labor, advocates say, but should extend across agencies like the USDA and into policy avenues like immigration policy and corporate liability. 
To start with, they say, a temporary emergency standard for workers should come immediately.
"Workers have made it clear that a standard is needed and that they need to be able to speak out safely without fear of retaliation, either from their workplace or from ICE," said Navina Khanna, director of the HEAL Food Alliance, a national multiracial coalition working to transform the U.S. food system. From the start of the pandemic, workers have called for stringent social distancing standards, transparency when coworkers test positive for the virus, and mandatory, accessible personal protective equipment (PPE).
Advocates say possible inclusions in that emergency standard could include PPE requirements, regulating poultry line speeds, and mandating social distancing inside processing plants. They also want the administration to take steps to make sure poultry and meat companies are letting employees know when someone who works near them has tested positive for COVID-19 and allowing ample time for quarantine and testing. Throughout the pandemic, workers across the sector have expressed concern that they have not been informed when their coworkers test positive for COVID-19.
Additionally, said Magaly Licolli of the Arkansas workers' justice organization Venceremos, OSHA needs to ramp up enforcement and inspections. The agency, which scaled back inspections and struggled without adequate staffing under Trump, has been noticeably absent from COVID-19 safety enforcement during the pandemic. But under a new administration, advocates hope to see OSHA fully resourced — and with a mandate to inspect facilities more frequently and enforce Centers for Disease Control and Prevention guidelines and a temporary emergency standard, should one be released.
"These plants know what they need to do," said Lorena Quiroz-Lewis, the founder of the Immigrant Alliance for Justice and Equity in Mississippi and an organizer with Working Together Mississippi. "They know how that they can improve, they know that they can decrease the number of workers and slow down production — and OK, it means you're going to produce less, but you're saving lives. They know that. So if OSHA has the power to make sure that happens, that may help."
Advocates also hope to see the labor agency take a more active role in regulating line speeds, which appear to be a primary factor in the inability of workers to socially distance in poultry plants. While CDC guidelines recommend spacing workers 6 feet apart on the processing line, such an action would almost certainly force companies to slow down line speeds, some of which run up to 140 birds per minute. Analyses from FERN and the Washington Post have found that processing facilities with waivers allowing higher line speeds have higher COVID-19 case numbers.
"[OSHA] has never taken responsibility on the line speed issue. It's always regulated by the USDA," said Licolli. "They cannot just go blind on this issue and just leave that responsibility to the USDA and be blind about the accidents that are caused by a higher, faster speed."
Quiroz-Lewis agrees. "OSHA needs to come and walk these plants, come in unannounced," she said. "If they can just walk in unannounced and take note of what's going on, that would help."
Many advocates would also like to see a concerted, holistic effort to look out for poultry worker safety across the many agencies that affect workers' day-to-day lives — from the Department of Labor to the USDA to the Department of Health and Human Services.
"[The administration] should revoke all line speed 'waivers' given to poultry plants over the last few years that allowed individual plants to operate faster. These were all issued under cover of darkness with no transparency or public input," Debbie Berkowitz, a former Obama administration OSHA official and the National Employment Law Project's current program director for worker health and safety, said in a release. "After four years of weak oversight, the relevant federal agencies — the Occupational Safety and Health Administration … the National Institute for Occupational Safety and Health, and the U.S. Department of Agriculture — must start coordinating to conduct investigations and inspections of workplace hazards in the meat and poultry industry to ensure that workers are protected."
Other policy changes that could happen through Congress will be important in ensuring that poultry workers can advocate for safe working conditions during and after the pandemic, advocates say — like making sure corporations can be held liable if workers contract COVID-19, and passing immigration reform.  
In fact, for the many immigrant workers, documented and undocumented, who labor in the South's poultry plants, immigration reform will be a key element in moving the industry toward a standard that protects workers' health, and by extension the health of the community, Quiroz-Lewis said. She works closely with many of the immigrant communities that were ravaged by Immigration and Customs Enforcement raids on rural Mississippi poultry plants in 2019 — raids that she says many in the community view as retaliation for a lawsuit filed by workers against Koch Foods, which owns one of the plants that was raided. (Koch Foods is unrelated to Koch Industries.)
"One of the things we're talking about is that anybody that has a grievance, that has filed, that is able to prove that their grievance, that they make a way for people to get permanent residency," said Quiroz-Lewis. 
There are other serious challenges facing undocumented workers in rural communities in Mississippi and elsewhere across the South, particularly those who speak indigenous languages rather than Spanish. Public health information has not been made available in their languages, and misinformation about the virus spreads rapidly.
At the same time, undocumented workers were not eligible for stimulus checks, and Quiroz-Lewis says many landlords are not adhering to the federal eviction moratorium. Meanwhile, many of the people she works with still have parents and spouses held in detention facilities, which have also been COVID hotspots.
Khanna said there should also be a push against the corporate liability protections that have been championed in many state legislatures and even Congress.
"What also we need to make absolutely sure happens is that corporations are held liable for any unnecessary COVID exposure that their workers are having as a result of conditions on the job," she said. "We need to ensure that those inspection levels are up to par with the seriousness of the pandemic that's happening right now, and that really what's being taken most into account is stories from employees in those corporations."  
Tags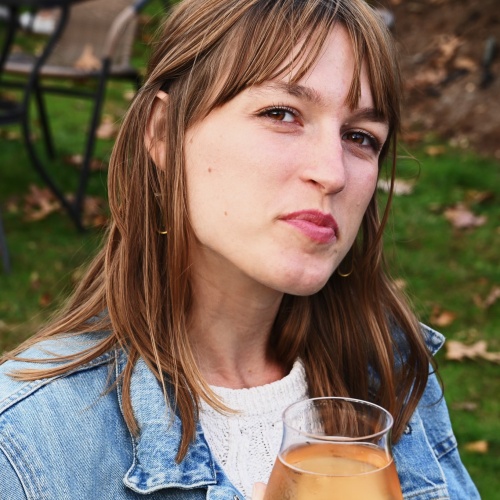 Olivia Paschal is the archives editor with Facing South and a doctoral student in history at the University of Virginia. She was a staff reporter with Facing South for two years and spearheaded Poultry and Pandemic, Facing South's year-long investigation into conditions for Southern poultry workers during the COVID-19 pandemic. Her reporting has appeared in The Atlantic, the Huffington Post, Southerly, Scalawag, the Arkansas Times, and Civil Eats, among other publications.