How rural Black organizers helped Democrats win the Senate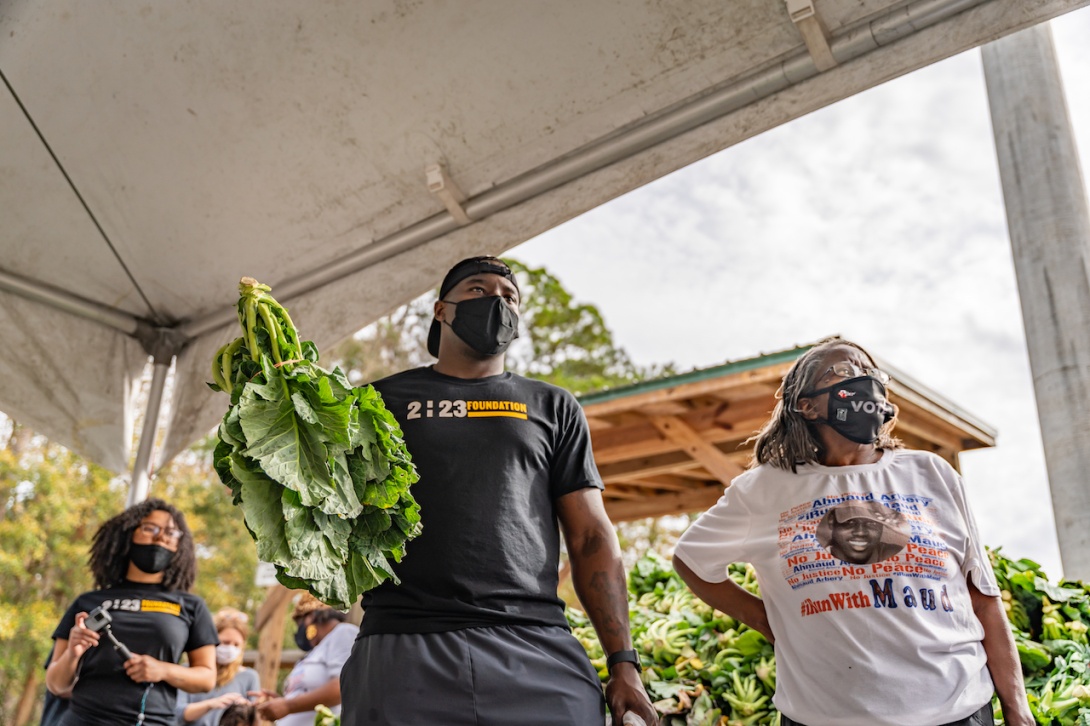 Rev. Raphael Warnock and Jon Ossoff will make history when they are sworn in later this month as the first Black senator and the first Jewish senator from Georgia. Warnock's victory is especially momentous for the former Confederate state, and for the region: He will be just the second Black senator elected from the former Confederacy since the end of Reconstruction, and the first Black Democrat.
In his victory speech, Warnock paid tribute to his mother, who grew up a sharecropper in rural Waycross, Georgia, in the southeastern part of the state, where she picked tobacco and cotton as a teenager. Black voters in rural counties were instrumental in bringing her son to the Senate, early analysis shows.
Though full data isn't yet available, all indications are that each candidates' margins of victory will be slim, likely less than 100,000 votes. That means the record-high runoff turnout in many of Georgia's rural majority-Black counties were a key part of Warnock's and Ossoff's victories. While their Republican opponents, Kelly Loeffler and David Perdue, won the state's overall rural vote, most Black Belt counties tipped towards Democrats.
"Georgia's Black Belt counties are battleground counties in this new battleground state," Nsé Ufot told Facing South. Ufot is the CEO of the New Georgia Project, which has been at the forefront of statewide voter registration efforts.
Liberty County, a rural community in the southeastern part of the state near Savannah, also went blue. In Glynn County, another rural southeastern county, where Republican candidates won the presidential election and both Senate elections, Democrat turnout stayed high, at fewer than 2,000 votes below the November general election. That was due in part to the work of civic engagement organizations on the ground — groups like the NAACP, fraternities, and sororities — and new organizations and coalitions that formed after last summer's murder of Black jogger Ahmaud Arbery by white vigilantes.
One of those organizations, A Better Glynn, was already doing voter outreach and civic engagement prior to the November general election. Its first order of business was working to take down a local Confederate monument.
But the runoff kicked everything into high gear. "I can't say the strategy exactly changed. The urgency definitely changed," said Elijah Bobby Henderson, one of A Better Glynn's founders. So did the resources available to the new organization — which, as for many rural organizations this election cycle, came through partnerships with local chapters of Black sororities and fraternities, and with larger statewide organizations.
"These folks [in rural areas] are already politically engaged, and they are already organized," said Carey Jenkins of Georgia's Working Families Party and the coalition Just Georgia, which provided resources to A Better Glynn. "The rural South is small communities of people that just need resources and just need education. They already know that they want change, they already know that they have power."
In Glynn County, where Arbery's murder is still an open wound in the community, and where voter suppression is a longstanding reality, Henderson and his fellow canvassers and phone bankers talked about specific policies in their efforts to register and turn out voters. They referenced bills like H.R. 4, John Lewis's Voting Rights Advancement Act, and H.R. 35, the Emmett Till Antilynching Act, both of which have been held up in the Republican-controlled Senate. They talked about rural broadband access and policing reform, which could have immediate effects on rural Black voters.
And ultimately, Glynn County saw just an 11% drop in turnout from the general election to the runoff. Normally, Henderson said, that gap would be two to three times larger.
* * *
The Democratic Party itself also paid more attention to rural Georgians, and to the Black Belt, than it has in previous election cycles.
"Candidates actually got out and campaigned in our area for this particular Senate race, so it was definitely a lot different from what I've seen. I'm 38 and I've never seen so much focus on the rural area," said Chekeidra Crimes, who lives in Webster County and was re-elected to her position as superior court clerk in November. "Republican candidates always came. But [this time] your Democratic candidates actually came and campaigned." 
While no candidates came to Webster County itself, Warnock's bus tour before the November general election took him across the state, including to southwest Georgia, and Ossoff made a stop in nearby Albany prior to the runoff election.
Crimes' aunt Marilyn Crimes, who operated a business in nearby Preston that shuttered due to the pandemic, appeared in a November ad for Jon Ossoff called "Family Business." Crimes thinks this also helped voter enthusiasm locally.
"You actually felt like, 'Oh, I'm a part of something great,' and when you watch TV you actually get to see somebody that you know, that you can touch," she said. 
U.S. Rep. Nikema Williams is a former state senator who in November was elected to fill the congressional seat previously held by John Lewis; she is also the first Black woman to chair the state's Democratic Party. Williams told Facing South that the Democrats' success turning out rural voters this cycle was about resources.
She also believes that the candidates' authenticity, and clear stances on issues that mattered to Georgia voters like health care, voting rights, and racial justice, were key to their victory. 
"I don't buy into the notion that we need to concede on what we believe to win elections," said Williams. "For far too long in Georgia, our candidates tried to play to an electorate of 20 years ago, where they were looking to convince people who were never really with us in the first place to be with us. And that did not inspire the base, that did not inspire the electorate that we need to build multiracial coalitions to turn out to win."
The immense amount of money that poured into the state for the runoffs also helped the party's statewide engagement strategy, she said. "The resources cannot be understated," she said. "It takes resources to have a team large enough to cover this entire state."
That mirrors the experience of organizers across the state. To much of the rest of the country, which did not see Georgia as a swing state heading into November's general elections, the blue shift might come as a surprise. For those who have lived and organized in Georgia for many years, some for their whole lives, it's the culmination of years of work — and a hint of what can happen when community and civic engagement infrastructure is well organized and well funded.
In addition to their canvassing and phone banking, A Better Glynn held an outdoor event near an early voting site on the last day of early voting where people could come eat a free meal and then head over and cast their ballot. "If you meet a person's basic needs, you can gain their ear. And if you gain their ear, you can change their mind," Henderson said.
Organizing voters in rural areas means "not just dropping in and parachuting into these communities because it was an election, but actually working with these folks on the ground year-round," Jenkins said. "We aren't deciders, we aren't saviors, we're coming in to build power with leaders, with institutions that already exist," said Ufot. That can mean unions, synagogues, churches, the local NAACP, and Black fraternities and sororities, many of which have been doing the work of civic engagement without the immense amounts of funding the runoff elections drew this year.
A sustained level of funding and resources will be key to any long term effort to engage rural voters and keep rural Black communities at the forefront of advocacy and policy work, organizers said. "That will provide education, that will provide resources, that will provide jobs so that we can keep this momentum going," said Jenkins.
Tags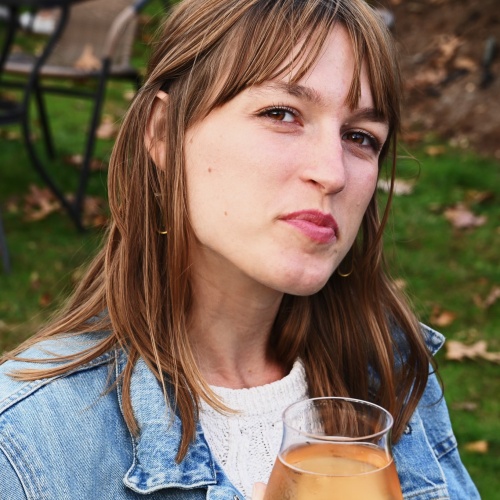 Olivia Paschal is the archives editor with Facing South and a doctoral student in history at the University of Virginia. She was a staff reporter with Facing South for two years and spearheaded Poultry and Pandemic, Facing South's year-long investigation into conditions for Southern poultry workers during the COVID-19 pandemic. Her reporting has appeared in The Atlantic, the Huffington Post, Southerly, Scalawag, the Arkansas Times, and Civil Eats, among other publications.