Meet the South's next wave of voter mobilization groups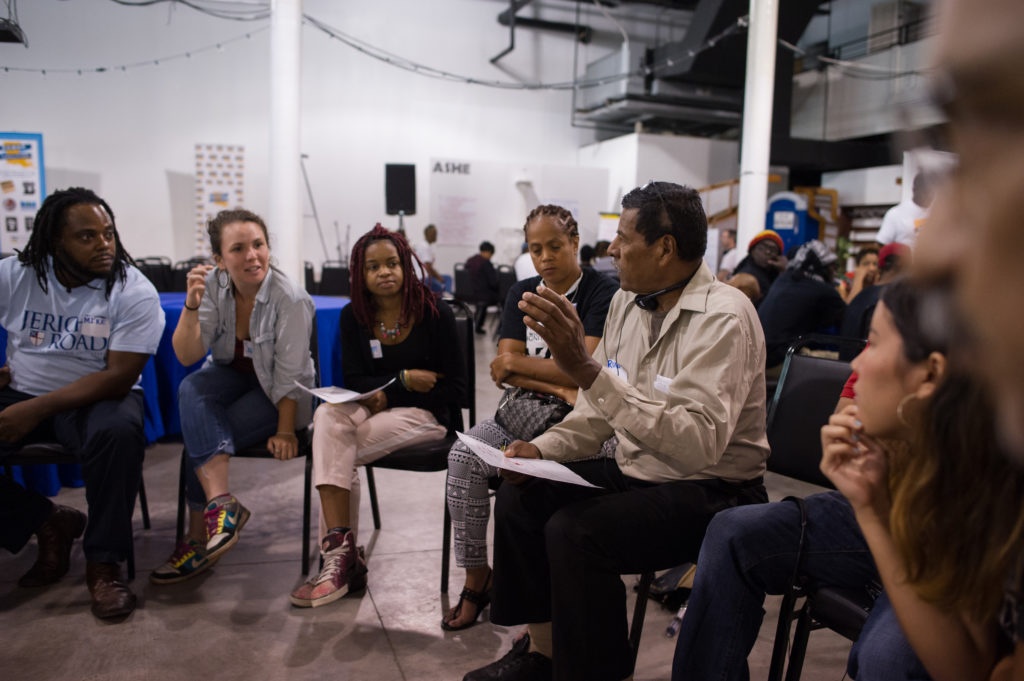 The historic Democratic wins in the U.S. Senate runoffs in Georgia this past January and the state's flip to blue during the presidential election were attributed to decades of organizing efforts led by several groups to increase voter participation in the state. Stacey Abrams, the former Georgia state House minority leader and Democratic gubernatorial candidate who went on to found Fair Fight and other voting advocacy groups, has played a key role in that work.
With a number of congressional seats up for grabs in the region next year, Facing South reached out to the leaders of nonprofit voter engagement groups in Southern states — groups that are largely led by Black women and flying under the national media's radar. We discussed their strategy, organizing tactics, and what Southern states need in terms of investment from national organizations.
We spoke to leaders of groups in Louisiana, South Carolina, and Tennessee — all states with high-profile 2020 U.S. Senate races featuring Black candidates who lost to Republicans. While some observers might be tempted to look for a savior figure like Abrams in every state, the groups' leaders note that each state is unique and what works in Georgia might not be effective elsewhere.
Organize Tennessee
Founded by Kristal Knight and Courtney Wheeler, Organize Tennessee launched in August 2020 and focuses on strengthening voter protection efforts in the state.
"We have a lot of nonprofits working on voter education, but what we have failed to see cycle after cycle is someone protecting voters during the election," said Kayla Renee Parker, the group's executive director.
Tennessee has one of the most restrictive voter ID laws in the country and has been consistently ranked as having one of the lowest voter turnout rates nationally. The state saw record voting in the 2020 presidential election, when 59.8% of its eligible voters cast ballots, according to the United States Election Project — but it still ranked 46th out of 50 states and the District of Columbia for turnout.
"You can get all the people in the world registered to vote in an effort to expand the electorate, but if those people go to vote and they get turned away, it's going to be hard to get that first-time voter to show back up to vote," Parker said. "It's going to be really hard to create a culture of voting."
Parker noted that national investment in organizing Tennessee's electorate has been inconsistent. For example, the 2018 U.S. Senate race between incumbent Marsha Blackburn (R) and Phil Bredesen (D) was the most expensive Senate race in the state's history. "But then after that race, we just saw all of that investment stop," Parker said. Consequently, in last year's U.S. Senate race in the state, Marquita Bradshaw, a Black Democrat, lost to incumbent Sen. Bill Hagerty, a white Republican, by a whopping 62-35 margin.
Organize Tennessee is planning to host poll watcher trainings and sessions on election law. Rather than focusing on specific elections, the group has its eyes on the year 2030 and increasing voter protection, participation and education by then.
Secure the Ballot
After working on presidential campaigns, Lauren Harper and Cory Alpert decided to create Secure the Ballot last year with a goal of increasing voter engagement among young people in the Carolinas. South Carolina struggles with voter participation, ranking 37th out of 50 states and D.C. nationally with its 64.5% voter turnout in last November's elections. North Carolina did better, coming in at 17th with 71.5% turnout, but there's room for improvement considering that some states have turnout as high as 80%.
"The reason we're focusing on young people is we have a good bit of research that shows if you can get a young person registered to vote and then voting in two subsequent elections by the time they're 35, they're 80% likely to be a lifelong voter," Alpert said.
Secure the Ballot registered 8,000 voters last year and aims to register another 50,000 young people by Nov. 3, 2022 in time for congressional elections in the Carolinas, Alpert said.
"We know that the more representative the electorate, the better representation we will get in our elected offices," Harper said. "We try to make sure there are more people brought into the fold of the electorate as registered voters. We don't think that bringing people into the electorate and not educating them is responsible."
The organization has partnered with smaller campuses across the Carolinas and is particularly interested in engaging with student athletes. "We work with coaches and administrators to develop voter education programming where we can go in and talk about the access to voting," Alpert said.
The leaders of Secure the Ballot say there needs to be more consistent investment in electorate expansion efforts in Southern states. "We are not looked upon as a place that gets a lot of resources because we are just kind of tossed into the pool of red states," Harper said.
Power Coalition for Equity & Justice
Ashley Shelton founded the Power Coalition for Equity and Justice in Louisiana in 2015 with the goal of getting 300,000 new voters of color to turn out across the state — and it's already exceeded that goal.
"Our universe is about a half a million voters of color that we have consistently been able to turn out for several years now," said Shelton, who serves as the group's president and CEO.
The nonprofit works to increase voting among the formerly incarcerated, who had their voting rights restored by a 2019 Louisiana law. The COVID-19 pandemic presented challenges for organizing efforts during 2020 elections, but Shelton said her organization saw a window of opportunity.
"What COVID-19 did is put it smack dab in our faces and forced people to understand that elected officials were making decisions about health care and their right to everything," Shelton said.
The coalition seized the moment to host online town halls last year with mayors and medical professionals, using the events as an educational tool to help people better understand the power elected officials hold over their lives.
The Power Coalition also successfully sued the Louisiana Secretary of State last summer after the state said it was not planning on allowing COVID-19 accommodations for the presidential election. The effort appears to have paid off: Nearly a million Louisianians voted early before the November elections, the AP reported.
Tags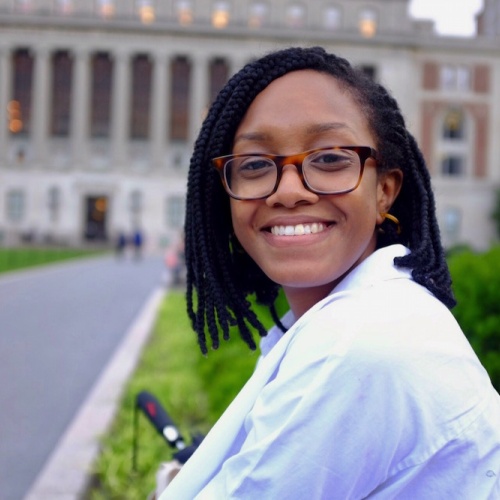 Elisha Brown is a staff writer at Facing South and a former Julian Bond Fellow. She previously worked as a news assistant at The New York Times, and her reporting has appeared in The Daily Beast, The Atlantic, and Vox.