In fight over COVID mask rules, Southern appeals courts side with GOP over schools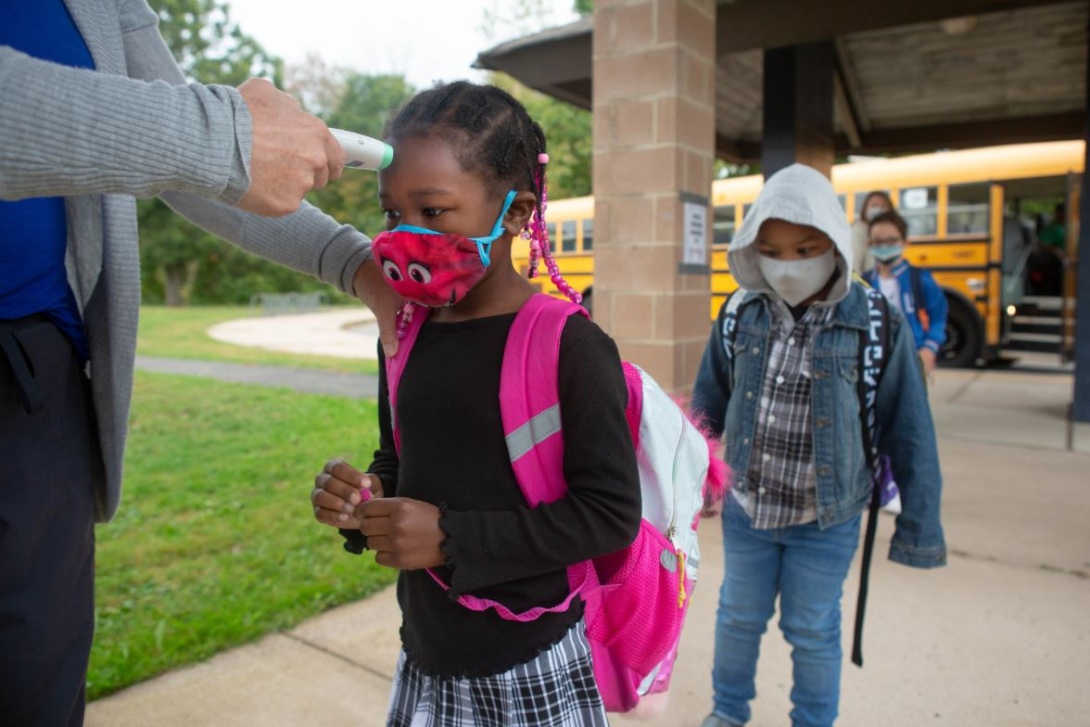 As the highly contagious Delta variant of the COVID-19 virus devastated communities across the South this summer, Republican politicians in the region banned local governments — including school boards — from requiring the wearing of face masks. When these mask mandate bans were challenged in court, local judges in several states and federal courts in Tennessee sided with the schools and parents challenging the bans.
But in Florida and Texas, higher state courts intervened and let their governors' bans take effect.
Republicans have imposed anti-mask policies even as new scientific evidence emerged of the dangers of the Delta variant. And the Centers for Disease Control and Prevention in Atlanta released a study last week that compared the growth in pediatric COVID-19 cases in thousands of counties, finding that the number of infected children grew more than twice as fast in counties without school mask requirements. 
In Florida, 50,000 people have died from COVID-19 since the start of the pandemic, and pediatric COVID-related deaths more than doubled from August to September, as children returned to school. Yet Republican Gov. Ron DeSantis ordered funds be withheld from public schools that require students to wear masks. He also recently required schools to stop quarantining students and staff with COVID-19. 
A state court in Tallahassee blocked DeSantis' defunding policy, but an appeals court reinstated it. The governor's policy is being challenged by Rev. Elvin Dowling, a father of three school-aged children. His lawsuit argues that DeSantis' ban violates the right to a "safe" public education guaranteed by Article 9 of the Florida Constitution.
"As a concerned parent … I am alarmed by the increasing rates of COVID-19 infections in our state, while our feckless governor twiddles his fingers, runs his mouth, and thumbs his nose at science," Dowling said in a statement.
The case could go to the Florida Supreme Court, which DeSantis has stacked with Republican appointees approved by the conservative Federalist Society.
'Confusing patchwork of mandates'
Earlier this month in Texas, the state Supreme Court overturned a ruling that permitted San Antonio's school district to require masks. The court said that Republican Gov. Greg Abbott's order barring such policies should remain in place as the courts decide whether it's constitutional. Almost 65,000 Texans have died of COVID-19, and the state has been a leader in COVID-related deaths among children.
Arguing that his powers as the state's "commander-in-chief" give him authority to overrule localities, Abbott has sued more than a dozen school districts in state court in an effort to strike down their mask mandates. Some districts have won in lower courts only to have the state Supreme Court overturn the decisions. But some districts and some lower courts have persisted in allowing schools to require masks, leading to what the Texas Tribune calls "a confusing patchwork of mask mandates across the state."
In South Carolina, where COVID-19 has killed over 12,000 people, Republican Attorney General Alan Wilson sued the city of Columbia over its school mask mandate, citing a new state law prohibiting such policies. The state Supreme Court sided with Wilson on Sept. 2, just as the deadly Delta variant began its rapid spread through the state. Many schools were forced to return to virtual learning. A report released this week found South Carolina has the second-highest number of pediatric COVID-19 cases among the states.
And in Kentucky, one of four Southern  states with a Democratic governor, the state Supreme Court on Aug. 21 sided with the Republican-controlled legislature in a battle over public health authority. The court upheld Gov. Andy Beshear's COVID-19 orders last year but noted that the legislature had authority to limit his powers. 
The legislature then passed laws giving itself control over mask mandates and other measures that had been imposed by Beshear; lawmakers subsequently eliminated school mask mandates as well as other rules meant to prevent the spread of COVID-19. However, Beshear defied the law and issued an emergency school mask mandate. He then petitioned a federal court to block the law barring his order, but Judge William Bertelsman, appointed by President Carter, criticized Beshear's defiance, writing, "Therein lies tyranny."
The Kentucky Supreme Court's ruling against Beshear said that "the Governor's emergency powers derive from the statutes enacted by the General Assembly, not from our Constitution and not from his 'inherent' powers."
Justice Lisabeth Hughes wrote in a concurrence that the lawsuit against the ban can still proceed, even though the high court overturned a lower court's order to block it. She also implored the executive and legislative branches to "lay down their swords and work together cooperatively" to mitigate the COVID-19 virus, which has killed over 8,700 people in Kentucky and is now spreading most rapidly among young people.
Siding with schools and students 
In Arkansas, Republican Gov. Asa Hutchinson expressed regret for signing a law that bans local mask mandates. But Attorney General Leslie Rutledge, also a Republican, is appealing a decision by a Little Rock judge to strike down the ban. 
Hutchinson said he changed his mind because of the Delta variant, telling Yahoo News, "If you have new facts that come to your attention, you've got to adjust accordingly." In the same interview, he also criticized other Republican governors' insistence on individual freedom from mask mandates. "This pandemic has just worn people to a frazzle. And I think we have lost some of that sense of community and responsibility that goes with living in that community," Hutchinson said.
More than 100 Arkansas school districts implemented mask mandates after the ban was struck down, though some have since backtracked. The Arkansas Supreme Court hasn't acted on Rutledge's appeal, which was filed three weeks ago. 
Some parents in North Carolina have sued school districts that refuse to take precautions against COVID-19. And one of the counties facing litigation reversed its decision to end COVID-19 quarantines.
In neighboring Tennessee, where almost 15,000 people have died of COVID-19, a federal court struck down an executive order allowing students to opt out of mask mandates. The court ruled that Republican Gov. Bill Lee's order violated the rights of students with disabilities under the Americans with Disabilities Act. 
The lawsuits argue that Lee's order forces students with disabilities to risk their health to get an education. And a report released this week found that children make up nearly 40% of new COVID-19 cases in Tennessee, the state with the highest pediatric infection rate.
Tennessee Attorney General Herbert Slatery, a Republican, announced this week that he's appealing the decision to the 6th U.S. Circuit Court of Appeals, which is based in Ohio and includes mostly Republican appointees. Slatery said the court's orders "have impeded the governor's executive authority during an emergency to direct the state's public health response."
Similar lawsuits are pending in Florida, South Carolina, and Texas. The U.S. Department of Education is also looking into whether mask mandate bans in South Carolina and Tennessee violate the rights of students with disabilities. The investigations could lead to lawsuits.
The U.S. Supreme Court may ultimately decide the fate of the bans on school mask mandates. Last year, the court's conservative majority sided with churches challenging COVID-19 orders that banned large gatherings.
 
Tags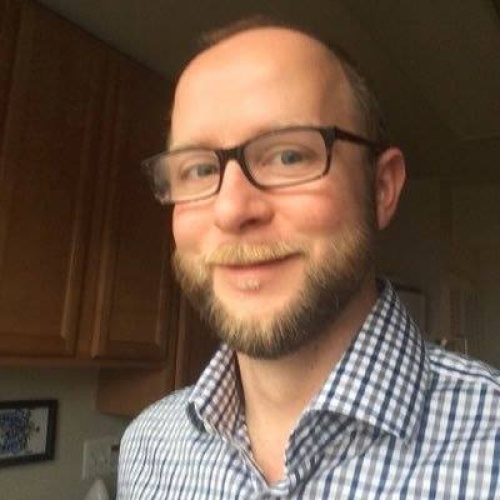 Billy is a contributing writer with Facing South who specializes in judicial selection, voting rights, and the courts in North Carolina.