Violent far-right accelerationists prepare to meet at the U.S. Capitol again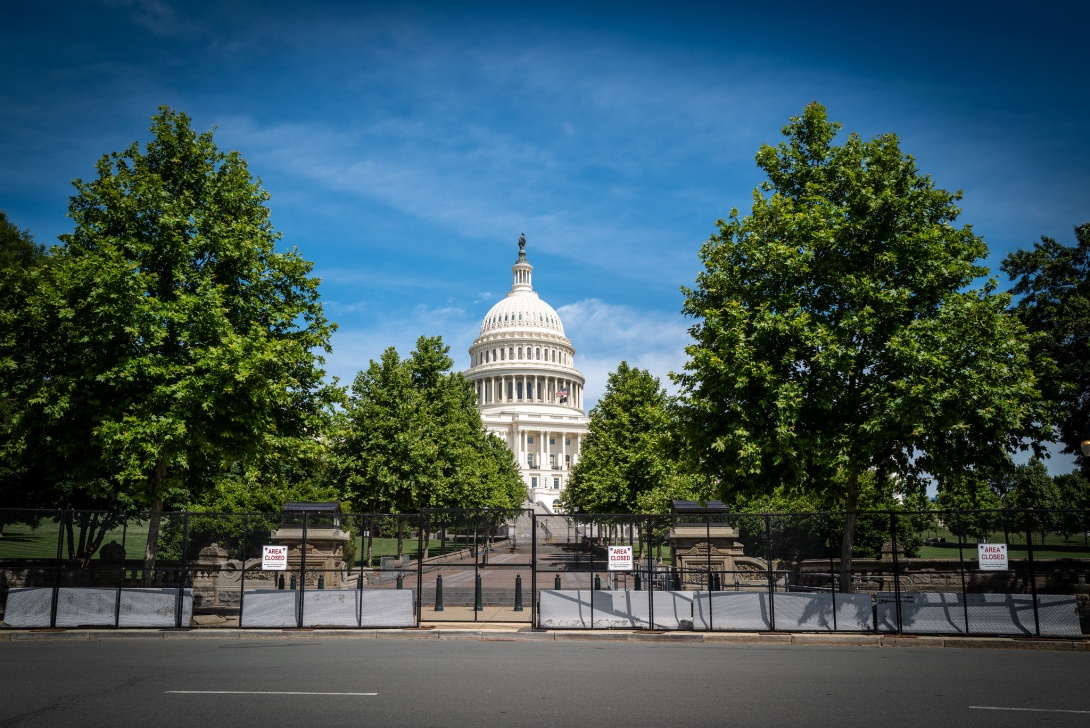 The "Justice for J6" rally defending those arrested following the deadly Jan. 6 assault on the U.S. Capitol is set to be held on the building's grounds on Sept. 18. Organized by Matt Braynard, a former Trump campaign official, the event aims to rebrand the criminal defendants as "political prisoners." Given that far-right domestic terrorism is the biggest security threat facing the U.S. today, police and security agencies are on alert. Related protests are also planned for state capitals and other cities in states including Florida, Georgia, North Carolina, South Carolina, Tennessee, and Texas.
Among those expected to attend the gatherings are members of so-called "accelerationist" groups. As we reported earlier this year, accelerationists — many operating in Southern states — believe the fall of U.S. society has begun and should be sped up by using opportunistic violence to inflame political and social instability. Their goal is to overthrow the federal government and create a white "ethno-state." Their ranks include people like Timothy McVeigh, a veteran of the first Gulf War who was executed in 2001 for his role in the 1995 Oklahoma City bombing, which he hoped would spark a revolution.
Originally the purview of neo-Nazis and white supremacist groups, accelerationism has entered the mainstream of U.S. right-wing politics. Adherents come from all walks of life: teachers, plumbers, business executives, realtors, nurses, retirees, pizza drivers, and IT professionals. Many others are police officers, active duty and retired military personnel, and intelligence professionals. They're often identified their noms de guerre on social media platforms such as Iron March, the Fascist Forge, Signal, Wire, Zello, and Telegram.
Accelerationists have found defenders among Republican members of Congress. U.S. Rep. Louis Gohmert of Texas, for example, has been a vocal defender of the Jan. 6 attackers, whose ranks included violent accelerationists. So has U.S. Rep. Marjorie Taylor Greene of Georgia. Meanwhile, U.S. Rep. Mo Brooks of Alabama has been sued by other House members for his fiery speech at the rally preceding the Capitol attack.
The accelerationists were a critical force behind what happened on Jan. 6, and many are now facing prosecution for their roles in that incident and others. Here are where some of the key cases stand.
Oath Keepers
The Oath Keepers are an anti-government militia movement started by Elmer Stewart Rhodes, a Yale Law School graduate, former U.S. Army paratrooper, and former staffer for former U.S. Rep. Ron Paul, a Texas Republican who retired in 2013. The group boasts a large number of former and active duty law enforcement officers and military personnel. They often provide "security" for far-right figures like Roger Stone, a political strategist who worked for former President Donald Trump, and who was seen in videos galvanizing Trump supporters prior to the Capitol attack. Rhodes openly called for a revolution and civil war in reaction to Joe Biden's election.
After Oath Keepers attacked the Capitol in a highly organized formation on Jan. 6, federal prosecutors indicted four of them. The original indictment noted a number of un-indicted co-conspirators, and the number of defendants has since grown to more than 20. The fifth superseding indictment filed this past August names:
Alabamians Mark Grods (a.k.a. "Sapper"), Joshua James ("Hydro"), and Jonathan Walden ("EoinAL");
Floridians Caleb Berry ("Breacher"), Jason Dolan ("Turmoil"), Joseph Hackett ("Ahab"), Kenneth Harrelson ("Gator 6"), Williams Isaacs, Connie Meggs, Kelly Meggs ("Gator 1" and "OK Gator 1"), David Moerschel ("Hasty"), and Graydon Young ("GenXPatriot");
Brian Ulrich ("Molon Labe") of Georgia;
Laura Steele of North Carolina;
Ohioans Donovan Crowl, Jessica Watkins, Sandra Parker, and Bennie Parker;
Roberto Minuta of Texas; and
Thomas Caldwell of Virginia ("CAG," "Spy," and "CAB Spy").
The charges against them range from conspiracy, obstructing an official proceeding (the Electoral College vote certification), destruction of public property, assaulting U.S. Capitol police and other law enforcement officers, and tampering with documents and obstruction.
Federal authorities claim Caldwell, a retired Naval officer and former FBI section chief, coordinated the Oath Keeper attack on the Capitol. Watkins is an Army veteran who leads the Ohio State Regular Militia and provided combat training to members of the assault team. Steele is a former police officer who is married to the retired assistant police chief for High Point, North Carolina. Kelly Meggs leads the Florida Oath Keeper chapter and helped arranged close combat and firearms training for members of the assault team.
While not yet indicted, Rhodes is featured prominently in the indictments as Person One for being in real-time contact with members of the assault team. Also of interest is Person Three, a still-unnamed North Carolinian who organized a "Quick Reaction Force" that was to provide heavily armed backup for the Oath Keepers if events turned against them. Prosecutors claim Person Three coordinated with other Oath Keepers and groups in North Carolina to stage and transport firearms, ammunition, and other weapons.
According to the indictment, James and Minuta were providing "security" for Stone right before joining the Oath Keeper team at the Capitol and were in direct contact with Rhodes on Jan. 6. Young, Berry, and Grods pleaded guilty and are cooperating with authorities. Separately charged, pleading guilty, and cooperating with prosecutors is Jon Schaffer, a resident of Indiana who formerly lived in Tampa, Florida, where he founded a heavy metal band called Iced Earth.
James Breheny ("Seamus"), the leader of the New Jersey Oath Keepers, has also been separately charged. Breheny coordinated with Rhodes and other anti-government groups prior to Jan. 6. His case is pending.
Atomwaffen
Atomwaffen is a dangerous neo-Nazi group born on the de-platformed Iron March website. Its members have committed a number of racially motivated murders and attacks.
In November 2020, federal authorities indicted the members of an Atomwaffen cell operating out of Marine Corps Base Camp Lejeune in eastern North Carolina and in rural Idaho. The original indictment and a superseding indictment included four defendants:
Liam Collins ("Niezgoda" and "Disciple"),
Jordan Duncan ("Soldier"),
Justin Hermanson ("Sandman"), and
Paul Kryscuk ("Deacon" and "Visions_from_Patmos")
Collins, Duncan, and Hermanson served together at Camp Lejeune. Collins worked as a recruiter for Atomwaffen while on active duty and was ultimately dismissed from the Marine Corps for his involvement with the hate group after it made national news. Hermanson was on active duty when arrested by the FBI. After leaving the Marines, Duncan worked as a contractor for the Navy and Air Force with a top secret security clearance, having lied about his involvement with Neo-Nazi groups. Kryscuk was an internet porn star who appeared in films that degrade Black women; he was also active on the Iron March platform, where he met Collins. The newest defendant in the case is a member of the New Jersey National Guard named Joseph Maurino ("Bishop").
While the original charges involved the manufacture and trafficking of untraceable fully automatic weapons and suppressors, prosecutors now allege that the defendants were also amassing stolen military weapons and supplies including body armor and magazines by the pallet load and possessed a large cache of military manuals on explosives, building IEDs, and making chemical weapons. Some of the manuals may contain classified information.
The new indictment also alleges the group was planning to attack and destroy electrical utility infrastructure to aid in their escapes from planned killings. They had identified specific utility sites in the Northwest to target using firearms and thermite, an explosive that burns at more than 4,000 degrees Fahrenheit.
Hermanson's release order prohibits him from having contact with another active-duty Marine, Maxwell Womack, and U.S. Army veteran Joseph Zacharek. It is not clear whether Womack is merely a witness or a subject of the investigation. Zacharek made national headlines after being fired from his job as a police officer in Lafayette, Indiana, in October 2020 after he was outed as an Atomwaffen member. He was active on the Iron March platform under the handle "Panzerleiter" in chats with Collins.
According to a recently unsealed December 2020 detention hearing transcript, Zacharek was an active member of the cell using the moniker "Dealer." At some point in late 2020, Zacharek apparently left the group on his own.
The North Carolina prosecutions are pending, with a number of key documents still under seal.
The Base
After a flurry of federal and state indictments in 2020, it appeared that The Base, a neo-Nazi group started by a former U.S. intelligence professional, was defunct. It was not.
Base leader Rinaldo Nazzaro had served as an analyst for the FBI and a contractor for the U.S. Special Operations Command for a number of years in Iraq and Afghanistan, where he worked on psychological warfare and anti-terrorism operations. He married a Russian national in 2017 and moved to the Russian city of St. Petersburg, where he started the Base. Disappearing after the 2020 arrests, he has now resurfaced both online and in the Russian media and continues to recruit members.
In late February 2021, after Nazzaro posted letters of commendation online from the Marine Corps and Department of Homeland Security, DHS admitted that Nazzaro had worked for the agency as an analyst. Federal prosecutors have stated in court that they consider Nazzaro to be a Russian intelligence agent.
In January 2020, federal prosecutors in Maryland indicted Base members William Bilbrough ("Izen"), Brian Lemley ("cantgoback" and "CGB"), and Patrik Mathews ("Dave Arctorum") for a variety of charges including entering the U.S. illegally, harboring an illegal alien, and conspiracy and firearms charges. Mathews was a combat engineer in the Canadian armed forces who fled that country after media outed him as a member of The Base. Sneaking into the U.S. to evade a criminal investigation in Canada, Mathews was harbored for months by Lemley, a U.S. Army combat vet, and Bilbrough, who shuffled him between Georgia, Maryland, and Rhode Island. The trio began hoarding weapons with a plan to kill law enforcement officers and protestors at a gun rights rally in Virginia. Bilbrough pleaded guilty last December, while Lemley and Mathews pleaded guilty in June and are awaiting sentencing.
Also in 2020, Georgia prosecutors charged Michael Helterbrand ("Helter Skelter"), Jacob Katerli ("Pestilence"), and Luke Lane ("The Militant Buddha") with conspiring to murder a couple they had misidentified as antifa activists. They hatched the plot on the 100-acre Lane farm in Silver Creek, Georgia, which also served as a live fire training center and safe house for The Base. In addition, Helterbrand and Kaderli were charged with the theft of a ram from a neighboring farm that they killed in a drug-fueled ritual tied to the Order of Nine Angles, a group that mixes neo-Nazism and the occult. The three were jailed awaiting trial, which has been delayed by COVID-19 restrictions.
Since then, Georgia prosecutors have indicted Bilbrough, Lemley, and Mathews — as well as Base members Brandon Gregory Ashley of Alabama and Duncan Christopher Trimmell of Texas — in connection with the theft and killing of the ram. Those cases are pending.
Helterbrand's offenses have continued behind bars, where he has been charged with sexually assaulting another inmate, possessing a homemade knife, and disabling fire sprinkler equipment while in solitary confinement. Helterbrand has also been accused of being a member of the Ghostface Gangsters, a violent white-supremacist prison gang.
Prosecutors say that while in jail Lane has remained in contact with right-wing figures like Dalton Woodward, who was expelled from the Georgia National Guard in 2019 when his membership in the white-supremacist Asatru Folk Assembly went public.
In March of this year, Vice confirmed that another member of The Base, Matthew Ryan Burchfield, was deported from Ukraine in October 2020 after unsuccessfully trying to join right-wing militias fighting in that country. He had been a regular at the Lane farm in Georgia.
Boogaloo Bois
Our earlier reporting touched on several prosecutions of Boogaloo Bois related to their roles in disrupting Black Lives Matter protests following the Minneapolis police murder of George Floyd. Theirs is a loosely organized anti-government militia movement seeking to incite a war they refer to as the "boogaloo." They often wear Hawaiian shirts along with military gear.
Ivan Harrison Hunter of Texas and Benjamin Ryan Teeter of North Carolina traveled to Minneapolis during protests against Floyd's murder in coordinated attempts to frame BLM protestors for violence. Hunter fired an AK-47 into a police station and set it on fire with a Molotov cocktail while yelling "Justice for Floyd." Teeter conspired with individuals he believed to be members of the militant Islamic group Hamas to blow up federal buildings. Hunter recently changed his plea from not guilty to guilty and is awaiting further court proceedings. Teeter pleaded guilty last year.
Several days after Hunter attacked the police station in Minnesota, Air Force Sgt. Steven Carrillo shot and killed a security guard and wounded another at a federal courthouse in Oakland, California, during a BLM protest. His intent was to frame BLM protestors and inflame violence.  Carrillo was part of an elite Air Force combat security team called "Phoenix Raven" which provides security to aircraft and crews in high-threat environments.  After fleeing, he murdered a sheriff's deputy and wounded another. Carrillo's case is still pending, and federal prosecutors recently expanded it.
In March 2021, authorities unsealed an indictment of four men who led a Boogaloo group called the "Grizzly Scouts" in which Carillo was active. The indictment charges Robert Jesus Blancas ("Orgotloth,""MuskOx"), Kenny Matthew Miksch, Jessie Alexander Rush, and Simon Sage Ybarra with destroying evidence and obstructing the investigation of the Carrillo case. After the shootings at the federal courthouse, Carrillo sent the group a message through WhatsApp stating, "Dudes i offed a fed."
The group is accused of deleting shared files, messages, emails, and other communications as well as destroying cell phones after Carrillo's arrest. Prosecutors say the group's discussions and training sessions, which included Carrillo, focused on attacking law enforcement officers and framing BLM and antifa activists for the attacks. The prosecution has painted a picture of highly organized coordination and communication between Boogaloo groups nationwide.
For example, Carrillo was also in contact and coordinating his activities with Hunter. After attacking the police station, Hunter texted Carrillo asking him for money needed to hide out, and Carrillo sent him several hundred dollars via an app. Hunter later texted Carrillo and advised him to attack government buildings. After killing the federal security guard, Carrillo responded, "I did better, lol."
Tags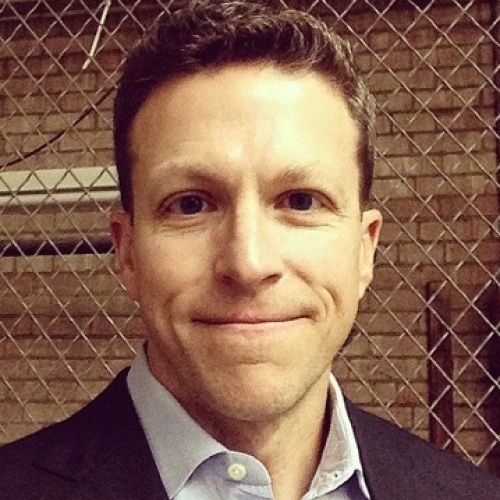 Greg is a North Carolina attorney who also serves as the chancellor of the Western North Carolina Conference of the United Methodist Church.