Grassroots groups in the South's least-vaccinated states take on hesitancy
As the United States reached 800,000 COVID-19 related deaths this week — the highest death toll of any country in the world — the omicron variant of the coronavirus has been confirmed in at least 36 states, including most states in the South. In a Dec. 14 briefing, the Centers for Disease Control and Prevention reported that the new variant's prevalence increased sevenfold in a single week and warned of the potential for a massive wave of infections as soon as next month.
It was about a year ago when essential health care workers received the first doses of the COVID-19 vaccine, marking the beginning of a nationwide campaign to get the U.S. vaccinated against the virus. Since then, 72.4% of Americans have received at least one dose of a COVID-19 vaccine, 61.2% are fully vaccinated, and about 28.1% of fully vaccinated people have received a booster shot, according to the CDC.
Despite the wide availability of the vaccine, many states' vaccination rates are lagging, particularly in the South. According to CDC data, three of the five least vaccinated states are in the region: Only 47% of Alabamians, 48% of Mississippians, and 49.7% of Louisianans are fully vaccinated. Idaho has the lowest portion of fully vaccinated residents at 45.9% followed by Wyoming at 46.9%.
Public health departments in Alabama, Mississippi, and Louisiana continue to encourage vaccinations, but their messaging conflicts with what residents hear from the states' elected leaders. In Alabama and Mississippi, for example, Republican governors have said they support vaccinations but have fought federal vaccine mandates. And in Louisiana, the Democratic governor recently overrode a vote by Republican lawmakers seeking to block his decision to add the COVID-19 vaccine to required immunizations for students; the Republican state attorney general sued the governor over the policy this week.
Amid the political fights, grassroots organizations are working alongside public health officials to fight COVID-19 vaccine hesitancy and misinformation. Facing South spoke with group leaders in Alabama, Mississippi, and Louisiana who have a history of working with underserved communities about the successes they've achieved and the obstacles they face.
Fighting misinformation in Alabama
The Rural Alabama Prevention Center, a nonprofit based in the small city of Eutaw, works to improve the overall health of people living in rural West Alabama by providing preventive health services, education, and resources. The organization partners with trusted community spaces like churches and fire departments throughout the Black Belt — a largely African American rural area with high poverty rates — to hold weekly vaccination clinics that it advertises through Facebook, flyers, and word of mouth, according to Loretta Webb Wilson, the Center's founder and chief executive officer.
"Transportation would be a barrier, but we've made sure we provide clinics in remote, hard-to-reach areas where individuals do not have immediate access to health care," said Webb. They focus on communities where residents would otherwise have to travel over 30 miles to reach a hospital, clinic, or pharmacy offering vaccines.
In August, the Prevention Center joined a University of Alabama initiative to vaccinate 70% of the state's Black Belt residents in a year with the help of community organizations and a $1 million federal grant. Most weekends, employees and students at the Tuscaloosa-based school take a medical clinic to several of the 18 counties classified as part of the region and distribute vaccines to those who want them.
"We provide education on the site, and they make a decision based on the education," said Hee Yun Lee, a behavioral health scientist who teaches in the school's social work department and leads the campaign. "I think the biggest barrier at this moment is that they need to be educated about the vaccine. Otherwise, it will be very hard to improve vaccination rates in rural areas."
Webb and Lee agree that vaccine hesitancy presents one of the biggest obstacles for the vaccination campaign in the Black Belt. Webb cited misinformation, religious beliefs, and deep distrust of the government as major barriers to vaccinations there. She said hesitant patients sometimes bring up unfounded concerns about vaccine ingredients, as well as false information about the notorious Tuskegee Experiment in Alabama, in which federal researchers studied impoverished Black sharecroppers with syphilis from the 1930s until the 1970s without informing them of their diagnosis or offering available treatment.
Prevention Center and university leaders make sure nurses on the ground are well-informed about the facts of the vaccine and can explain them effectively. Part of their strategy involves pointing to the general acceptance of other vaccines such as the flu shot, as well as how the coronavirus could affect their loved ones.
"If we can just get one person vaccinated, whether it's first, second, or the booster, to me that's success," Webb said.
The Alabama Department of Public Health recently launched a statewide campaign called "Alabama Unites" to increase COVID-19 vaccination rates as well as testing. But the state's elected leaders have been focused on fighting federal vaccine mandates.
In October, Gov. Kay Ivey (R) signed Executive Order 724 stating her opposition to the Biden administration's vaccination requirements for federal contractors. ​Then last month, Ivey signed into law two bills passed by the Republican-controlled legislature to curb federal vaccine mandates in the state, as the Alabama Political Reporter noted. And last week, Alabama Attorney General Steve Marshall (R) along with his colleagues in Georgia, Idaho, Kansas, South Carolina, Utah, and West Virginia won a nationwide injunction against the vaccine mandate for federal contractors.
Gaining trust in Mississippi
In November alone, the Mississippi Immigrants Rights Alliance distributed 1,600 COVID-19 vaccines to immigrants in the state. Luis Espinoza, MIRA's lead organizer, said they were able to distribute so many vaccinations because of their work to establish trust with Latinos by partnering with churches and other community groups.
"In MIRA, we have been working with the community for many, many years," Espinoza said — most recently in places traumatized by immigration raids as well as COVID-19.
In August 2019, federal immigration officials raided seven Mississippi chicken plants and detained nearly 700 poultry workers, many of whom were undocumented immigrants, as The Counter reported at the time. Espinoza said the raid followed by the coronavirus pandemic left people unemployed and families devastated. When it came time for people to get vaccinated, he said, many immigrants turned to MIRA because they trust the organization and did not want to go to vaccine clinics facilitated by governments and especially the National Guard, which could spark fear in the undocumented. Immigrants have also told MIRA organizers that when they tried to get vaccinated at a pharmacy they were asked for Social Security and/or medical insurance cards — neither of which are required for vaccination.
"What we really want is for people to get the vaccine,"  Espinoza said. "We don't want to know anything about the status of the people."
MIRA has also faced language barriers in its work. There are many Guatemalans working in Mississippi's chicken processing plants, and some of them are fluent only in Mam, an indigenous Mayan language. Espinoza is planning to hire people who speak Mam to create videos encouraging vaccinations.
MIRA has also partnered with the Jackson Free Clinic and the Mississippi State Department of Health to encourage vaccination among Latinos.
But as in Alabama, there has been a disconnect in Mississippi between messaging on vaccines from state health officials versus elected officials. While state health officer Dr. Thomas Dobbs has urged Mississippians to get their vaccinations and booster shots, Gov. Tate Reeves (R) has rallied against vaccine mandates, and the state was among those that sued the Biden administration over its vaccine mandate for federal contractors.
'Sleeves Up' in Louisiana
This summer, the Power Coalition for Equity and Justice, a coalition of community-based organizations that promotes civic engagement across Louisiana, started holding monthly "Sleeves Up" vaccination events. These gatherings, typically held at a church, community center, or apartment complex, offer games, food, and other incentives to encourage people to get vaccinated.
"The strategy behind it was more about bringing people together and letting them recognize that they weren't alone or that there's no question that wasn't a good question," said Ashley Shelton, the Power Coalition's president and CEO. "There are people here that can answer them."
Door-to-door canvassing across the state helped the group encourage vaccinations too, said Candice Battiste, a community organizer with the Power Coalition. "When you have people from your own community that you know, it definitely makes a difference when it comes to making a decision," she observed.
Those in-person interactions also allowed the organizers to correct misinformation about the vaccine. Battiste reports that some Louisianans who were uncertain about vaccinations also brought up the Tuskegee experiment. "It was the withholding of care that affected the experiment," she said. "Even something as simple as having to correct those historical inaccuracies helps people to understand that this is different this time around."
The Power Coalition, the NAACP's Louisiana chapter, and the Urban League are some of the nearly two dozen organizations across the state that partnered with the Louisiana Department of Health for its "Bring Back Louisiana" vaccination campaign, which strategically held vaccination clinics at schools, churches, and even football games. In addition, the department extended its program giving $100 gift cards to people who get the first dose of the COVID-19 vaccine through the end of the year.
Louisiana Gov. John Bel Edwards (D) has faced opposition from the state's Republican-controlled legislature over his recent decision to add the COVID-19 vaccine to the 2022-23 required school immunization list. Republican Attorney General Jeff Landry and a GOP state lawmaker have sued the governor over the move, claiming it's unconstitutional, The Advocate reported. A spokesperson for the governor challenged that claim, stating that the "Louisiana Department of Health is well within its legal authority on adding the COVID vaccine to the immunization schedule, where it will be treated like all other vaccines and parents may choose to opt their children out of it."
Tags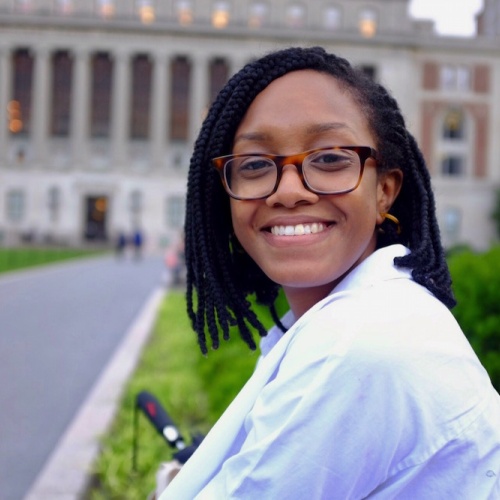 Elisha Brown is a staff writer at Facing South and a former Julian Bond Fellow. She previously worked as a news assistant at The New York Times, and her reporting has appeared in The Daily Beast, The Atlantic, and Vox.