Supreme Court contenders include Black women from the South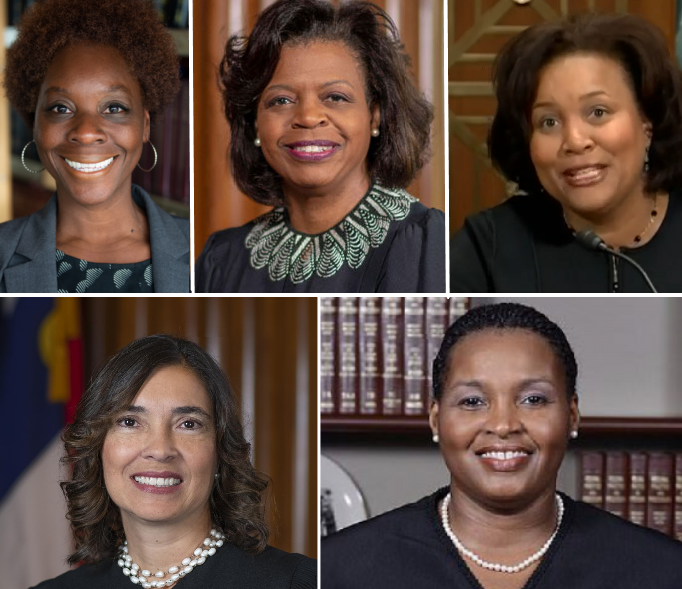 A Black woman will soon be nominated to the U.S. Supreme Court, as President Joe Biden prepares to fulfill a pledge to put the first Black woman — the fourth woman and second woman of color — on the court. A handful of the potential nominees are women with years of experience in Southern courtrooms, two of whom have represented people challenging voter suppression in the region. That would be a crucial asset as the court's conservative majority continues its assault on the Voting Rights Act. 
Liberal Justice Stephen Breyer retired two weeks ago, and Democrats have just enough votes in the Senate to confirm a nominee to fill his seat. The chamber is split 50-50, with Vice President Kamala Harris serving as the tie breaker. Most presidential nominees can be confirmed with a simple majority vote rather than the 60 needed to overcome a filibuster, and in 2017 the agreement was extended to include Supreme Court nominees.
Biden has said he would make his choice by the end of the month. Democratic leaders in the Senate said they want to act quickly, noting the rapid confirmation of Justice Amy Coney Barrett just eight days before the 2020 election. 
Some conservatives decried the president for his pledge to choose a Black woman, implying that the nominee would be less qualified. Several Southern Republicans in the Senate — including Ted Cruz of Texas, John Kennedy of Louisiana, and Roger Wicker of Mississippi — have complained about it. But Democratic senators, including conservative Democrat Joe Manchin of West Virginia, have acknowledged that it's past time for the court to welcome its first Black woman justice.
Some observers are predicting that Biden will nominate Judge Ketanji Brown Jackson of the D.C. Circuit Court of Appeals, often called the "second highest" U.S. court because of its role in cases with national impact. A former public defender and clerk to Breyer, Jackson was confirmed to her current role last year with three Republican votes. Born in Washington, D.C., she was raised in Miami and attended Harvard University for college and law school. She served as a judge on the U.S. District Court for the District of Columbia from 2013 to 2021 and was vice chair of the U.S. Sentencing Commission from 2010 to 2014.
Another potential nominee, Judge Wilhelmina Wright of Minnesota, was born and raised in Norfolk, Virginia, where her family fought to get her into an integrated school. "It was my mother's just sheer determination to say, 'the Supreme Court said it, my children deserve to benefit from this court order,'" Wright said when she was appointed to the Minnesota Supreme Court 10 years ago. "So my mother stood toe-to-toe with the superintendent of the Norfolk public schools."
Biden's opportunity to choose a groundbreaking justice comes amid his push to nominate a diverse slate of federal judges, including a record number of Black women. While the administration initially focused on states with Democratic senators, it's now moving to states with Republican senators, which includes most in the South.
These are the Black women from the region who are being discussed in legal circles as potential Supreme Court nominees.
Nancy Abudu 
On Dec. 23, Biden nominated civil rights lawyer Abudu to a seat on the 11th U.S. Circuit Court of Appeals, which hears cases from Alabama, Florida, and Georgia. If confirmed, she would be the first Black woman to sit on the 11th Circuit — but now she's being discussed as a potential high court nominee. 
Abudu was born in 1974 to Ghanaian immigrants and raised in Alexandria, Virginia, across the Potomac from the nation's capital. She graduated from Tulane University Law School in New Orleans in 1999. After working in private practice for a few years, Abudu became a staff attorney with the 11th Circuit and practiced civil rights law in all three states within the circuit.
Abudu worked for the Florida and Georgia chapters of the ACLU, defending the rights of voters and others. In 2017, she helped persuade the Florida Supreme Court to strike down a law for violating the right to obtain an abortion. At the time of her nomination, she was working as the deputy legal director for the Southern Poverty Law Center in Alabama. 
She has represented people with disabilities, including a quadriplegic veteran who challenged new barriers to voter registration in Florida. She was also part of the legal team representing voters challenging Georgia's 2021 voter suppression law for, among other things, violating the Americans with Disabilities Act. The complaint said, "A central lesson of our democracy is that the right to vote is powerful — but voter access, like democracy itself, can be fragile and must be guarded with vigilance."
Her nomination could encounter roadblocks. For one thing, Abudu doesn't have judicial experience. In addition, her nomination would enrage many conservatives. Representatives from dozens of rightwing groups signed a letter decrying her nomination to the 11th Circuit and harshly criticizing the Southern Poverty Law Center for designating some anti-LGBTQ equality organizations as "hate groups."
Cheri Beasley 
The former chief justice of the North Carolina Supreme Court, Beasley is currently running a high-profile campaign for the U.S. Senate seat in North Carolina that's being vacated by retiring Sen. Richard Burr (R). Beasley's campaign raised millions of dollars by the end of 2021, and she's the frontrunner for the Democratic nomination following the decision in December by state Sen. Jeff Jackson to drop out and endorse her. 
Beasley, 55, graduated from law school in Tennessee and moved to North Carolina to become a public defender in Cumberland County, a diverse community that's home to the massive Fort Bragg Army base. After several years, she was appointed to a judgeship there. In 2008, she was elected to the state Court of Appeals with the help of North Carolina's groundbreaking public financing program for judicial races, which the Republican-controlled legislature has since repealed.
Beasley was appointed to the North Carolina Supreme Court in 2012 by Democratic Gov. Bev Perdue and won reelection two years later. In the past decade, when the state Supreme Court twice upheld election districts that federal courts later concluded were racial gerrymanders, Beasley dissented both times. One dissent criticized the conservative majority for "too generously characterizing" the legislature's districts and warned that the court's approach "could create a stain of suspicion among the citizens of the state regarding the actions of their elected officials and bodies of government — both legislative and judicial."
In 2019, Democratic Gov. Roy Cooper appointed Beasley to lead the court following the retirement of Mark Martin, making her the first Black woman to hold the position. As racial justice protests swept across U.S. cities in the summer of 2020 in response to the police murder of George Floyd, even reaching the North Carolina judiciary, Beasley spoke out about racism in the criminal justice system. During her tenure, the judiciary removed a giant portrait and statue honoring a former chief justice who was also a brutal enslaver. 
In 2020, Beasley lost her bid for reelection by 401 votes to a Republican challenger. The Democratic majority on the court shrank from 6-1 to 4-3. A few months later, Beasley announced her campaign for a Senate seat.
J. Michelle Childs 
The only potential nominee the White House has confirmed so far is South Carolina Judge J. Michelle Childs. That's because Childs had been nominated to a federal appeals court, and the administration withdrew her nomination when Breyer announced his retirement.
U.S. Rep. Jim Clyburn of South Carolina, the influential House majority whip, is pushing Biden to nominate Childs, who is 55. Clyburn has touted her as the product of a public school education who would add some diversity of experience to the mostly Ivy League-educated court. She was also the first member of her family to attend college. Republican Sen. Lindsey Graham is publicly backing her, and the Republican-controlled South Carolina legislature, which previously appointed Childs to a state court, passed a resolution urging Biden to pick her. 
In 2014, Childs issued a crucial decision in favor of marriage equality, and she is currently part of a three-judge panel hearing a racial gerrymandering lawsuit out of South Carolina. When she was nominated to the D.C. Circuit, the NAACP Legal Defense and Educational Fund released a statement praising the choice. However, her record could raise red flags for some worker advocates and criminal justice reformers. 
In the 1990s Childs worked as a corporate lawyer at Nexsen Pruet, a firm that advertises its experience in helping to keep workplaces "union free." The American Prospect recently surveyed her record at the firm and found that she was "principally working on behalf of employers against allegations of racial discrimination, civil rights violations, and unionization drives." It also reported on several rulings by Childs against criminal defendants and incarcerated people that higher courts later reversed.
However, Childs' supporters have noted that she represented workers in some cases and also has experience as a workers' compensation judge.
Anita Earls 
In the late 1950s, North Carolina Supreme Court Justice Anita Earls' parents left Missouri, where their interracial marriage was illegal, and relocated to Seattle, where Earls grew up. She graduated from Yale Law School and was recruited to work for North Carolina's first racially integrated law firm — Ferguson, Stein, Watts, Wallas, Adkins & Gresham — where she practiced civil rights litigation first as an associate and later as a partner. The firm was founded by Black attorney Julius L. Chambers in 1964 and was involved in landmark North Carolina civil rights cases involving school busing and employment discrimination. 
In 2007, Earls cofounded the Southern Coalition for Social Justice in Durham. The nonprofit seeks to provide legal representation, communications support, and other assistance to people organizing against structural racism and other forms of oppression. Earls represented Black voters challenging election districts drawn by North Carolina's Republican-led legislature in 2011. Her team also worked on a successful legal challenge to a 2013 voter ID law that a federal court found had targeted Black voters "with almost surgical precision."
Five years ago, Earls ran for a seat on the North Carolina Supreme Court. The state legislature, which had faced Earls in court and lost, passed several laws designed to handicap her campaign. Her victory in November 2018 preserved a Democratic majority on the court.
In her time on the bench, Earls has authored important criminal justice rulings, including decisions that acknowledged the state's longstanding problem with racism in jury selection. These rulings have reverberated in local courts across North Carolina.
Earls' record would be sure to draw harsh criticism from conservatives. At 61, she is also one of the oldest potential nominees.
Leslie Abrams Gardner
The sister of voting rights activist and Georgia gubernatorial candidate Stacey Abrams, Judge Leslie Abrams Gardner is 47 years old and currently presides over a federal court in Atlanta, having been nominated by President Obama in 2014. Gardner, who previously worked as a federal prosecutor, is married to a man who spent decades in prison in West Virginia for a crime he didn't commit.
In the days before the Jan. 5, 2021, U.S. Senate runoff election in Georgia, with party control in the balance, Gardner shut down an attempted voter purge in Muscogee County. A voter had challenged thousands of voters for allegedly living outside the county, basing the complaint on an unreliable database. Gardner ruled that the purge violated state and federal law. 
Gardner's family ties could complicate her nomination. Former President Donald Trump looped her and Abrams into his baseless conspiracy theories about fraudulent votes in Georgia, a state he lost in 2020 reelection. And last year, Gardner declined to recuse herself from a voting rights case after the secretary of state implied that the plaintiffs were linked to Stacey Abrams. 
Tags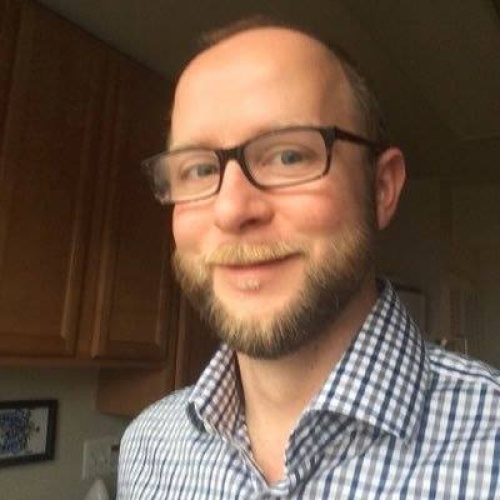 Billy is a contributing writer with Facing South who specializes in judicial selection, voting rights, and the courts in North Carolina.