INSTITUTE INDEX: The election deniers running to oversee elections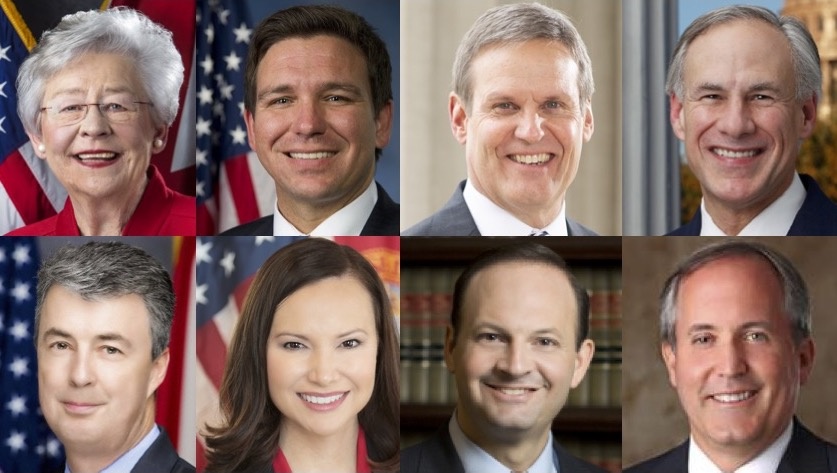 According to an ongoing tally by pro-democracy nonprofit States United, number of election deniers* nationwide currently running for governor, attorney general, or secretary of state — offices that run, oversee, and protect elections: at least 89
Of the 13 Southern states**, number holding elections for executive offices this year: 7
In the Southern states holding elections this year, number of election deniers running for those three key oversight positions: 19
Number of election deniers running for governor in Southern states: 10
For attorney general: 5
For secretary of state: 4
Number of election deniers running for those three offices in both Alabama and Georgia, the Southern states tied with the greatest number: 5
Number of election deniers among the 15 people running for governor of Alabama, the Southern race with the greatest number: 3
Date on which Texas Attorney General Ken Paxton, who's running for reelection this year, filed a lawsuit eventually thrown out by the U.S. Supreme Court that contested the 2020 presidential election results in Georgia, Michigan, Pennsylvania, and Wisconsin, where President Biden won: 12/8/2020
Month in which the Texas State Bar decided to allow a complaint accusing Paxton of professional misconduct for filing the lawsuit to move forward: 3/2022
Amount Paxton disclosed raising for his reelection bid as of January in a report that his campaign filed late: $2.8 million
Percent of that haul for which Paxton's campaign failed to provide donor names or other identifying information: 75
Date on which four-term Congressman Jody Hice of Georgia, who's running in the Republican primary for secretary of state, objected to certifying the 2020 presidential election: 1/6/2021
As of February 2022, amount Hice's campaign had raised: $1.6 million
Factor by which Hice's fundraising has exceeded that of Georgia Secretary of State Brad Raffensperger, a Republican running for reelection after refusing former President Trump's request to change the outcome of the 2020 presidential race in his state: 3
Percent of Hice's contributions that have come from out of state: 26
Amount of money Raffensperger raised from outside the state when he first ran in 2017: "virtually none"
According to the latest disclosure report filed in January, number of donors who contributed the maximum amount of $7,600 to Hice's campaign, including gun companies, an investment company, a property management and development company, a business machine company, a pool company, a mining company, and a golf course company: 35
* States United defines an "election denier" as someone who either falsely claimed former President Trump won the 2020 election, spread lies about the election's legitimacy in public, called for a "forensic audit" of the election after the results were certified and/or officially audited, promoted conspiracies about the election in public, or took actions to undermine the election's integrity, such as supporting litigation to overturn the results and/or promoting or participating in a "Stop the Steal" event.
** Facing South counts among the Southern states Alabama, Arkansas, Florida, Georgia, Kentucky, Louisiana, Mississippi, North Carolina, South Carolina, Tennessee, Texas, Virginia, and West Virginia; bolded states are those holding elections this year for top state executives. However, note that Tennessee's attorney general is appointed by the state Supreme Court, while Florida's secretary of state is appointed by the governor, Tennessee's is elected by the General Assembly, and Texas's is appointed by the governor and confirmed by the state Senate.
(Click on figure to go to source.)
Tags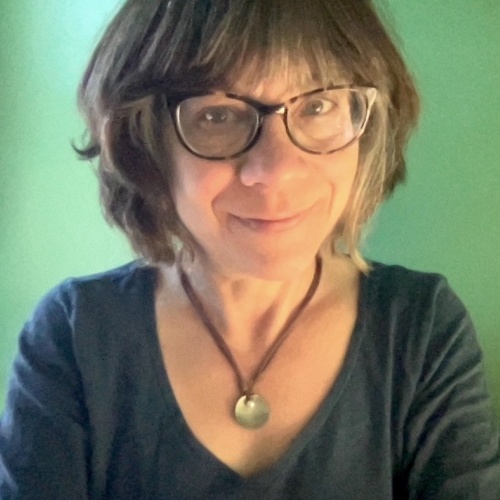 Sue is the editorial director of Facing South and the Institute for Southern Studies.