N.C. chief justice removes court officials and judges who anger the GOP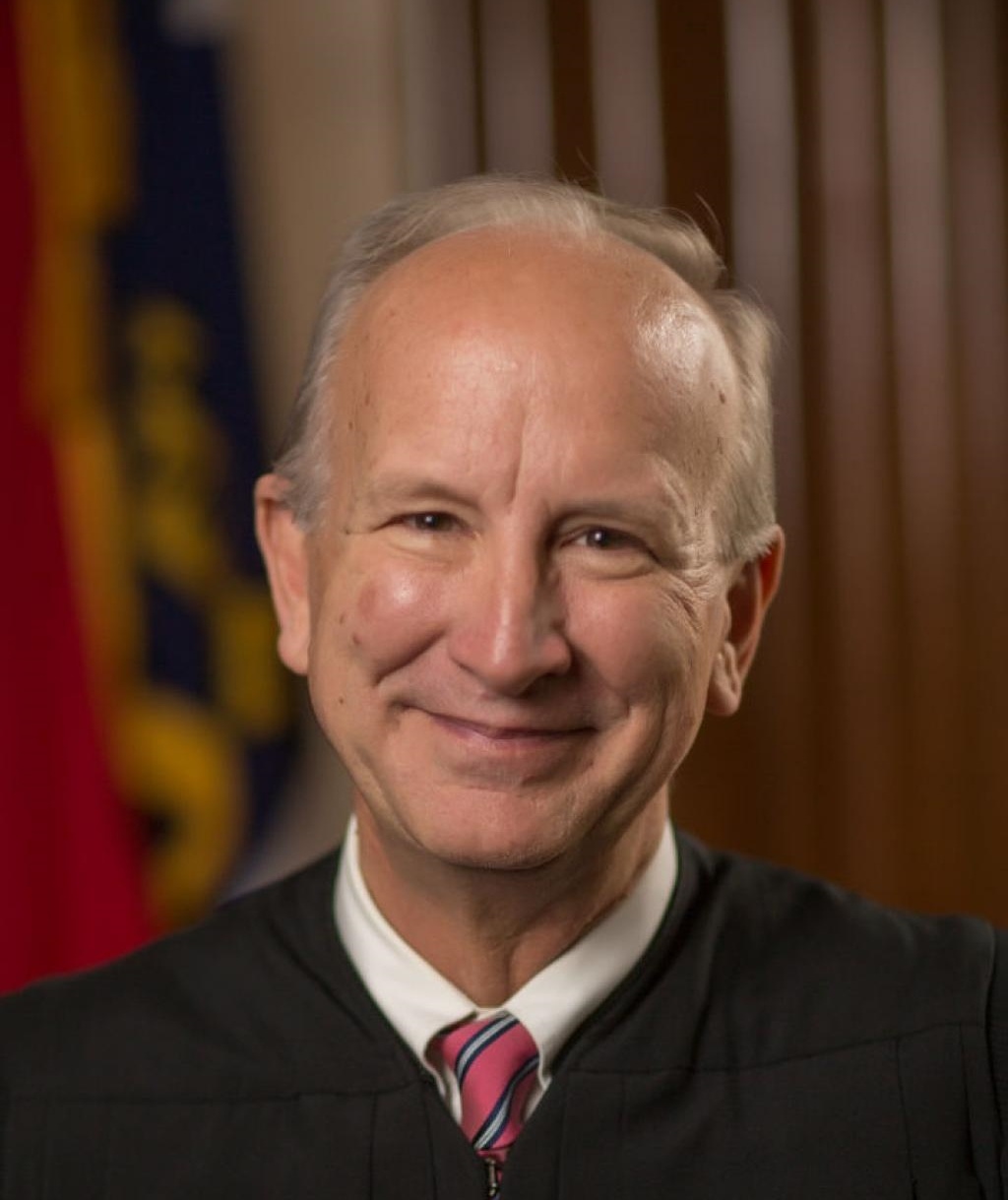 (CORRECTION: This story was updated on April 8, 2022, with the name of the correct candidate running against Judge April Wood in this year's primary election.)
North Carolina Chief Justice Paul Newby, a Republican, has overseen the state's courts since narrowly ousting his predecessor, Democrat Cheri Beasley, by 401 votes out of nearly 5.4 million cast in November 2020. In that time, Newby has removed a judge who ruled against GOP lawmakers in a school funding case, overseen the firing of several career court administrators, and pushed an interpretation of ethics rules that would allow judges to become permanent candidates who can raise money throughout their eight-year terms.
When he took office, Newby immediately replaced the head of the Administrative Office of the Courts (AOC), who then fired five senior staffers. The office's new hires included Trey Allen, a former Newby clerk who's now running for a Supreme Court seat as a Republican, as well as the daughter of and campaign manager for Judge April Wood, who's running in the GOP high court primary this year against Allen. Republican Judge Richard Deitz. One of the fired staffers, Danielle Carman, told Facing South that the office is supposed to be apolitical.
"If people within the courts are acting in a partisan way, it decreases the public's confidence in the courts," she said.
The head of the Judicial Standards Commission was recently pushed out days after reminding judges of what the Code of Judicial Conduct defines as "prohibited political conduct." Newby appointed the five jurists serving on the commission, including the chair.
The Code states that judges shouldn't raise money or endorse political candidates unless they're also on the ballot. Some judges, however, have been filing for reelection immediately after their previous race, in effect making them permanent politicians who can raise money and endorse other candidates until their final term in office.
For example, GOP Supreme Court Justice Phil Berger Jr., who was elected in 2020 to a term that doesn't end until 2028, recently endorsed Allen. And Republican Judge Richard Dietz has been an officially declared candidate since winning election to the state Court of Appeals in 2016. 
The Code says the ban on campaigning outside of election years is "designed to strike a balance" between the candidates' rights and "the need for an impartial and independent judiciary." Letting judges become permanent candidates completely undoes that balance and risks undermining public confidence in the courts. 
Last year, Newby and his GOP colleagues also pushed for an interpretation of ethics rules that allows individual justices to decide when a conflict of interest requires them to sit out a case. After a sustained GOP campaign that included impeachment threats, the court adopted the interpretation proposed by Republicans. Justice Berger then announced that — despite the Code saying judges shouldn't hear cases against their relatives — he would rule on a gerrymandering lawsuit that named as a defendant his father, a Republican legislative leader whose own district was challenged.
In February, the court struck down districts that had been gerrymandered to benefit the GOP. Newby dissented and accused the Democratic majority of having a "partisan bias." The court responded that its motivations were protecting voters' constitutional rights and "ensuring the effective functioning of the democratic system of government." Editorials criticized Newby for impugning his colleagues' motives, with one likening his dissent to a "judicial tantrum." 
Unequal funding for schools 
Newby also faced pushback earlier this year when he removed a judge overseeing a politically charged case that could impact poor school districts across North Carolina.
Five underfunded North Carolina school systems, along with parents of students in those schools, sued the state in 1994 to demand more equal distribution of education resources. A few years later, the state Supreme Court unanimously ruled in Leandro v. North Carolina that the state constitution guarantees the right to a "sound, basic education" for "every child of this state." 
The case went back to the trial court, which issued a series of rulings over the next two decades on funding for at-risk students, pre-K education, and more. Most of the rulings were upheld. In 2016, when the judge who had handled the case for two decades retired, then-Chief Justice Mark Martin, a Republican, appointed Judge David Lee to take over. 
Lee had an education policy group compile a series of specific steps the state should take to comply with Leandro's mandate to ensure a sound, basic education in poorer districts. Among other things, the group recommended $1.7 billion in additional school funding. The court ordered the state to adopt the suggestions. 
In another ruling, Lee found that the state's current system of unequal school funding was unconstitutional. But the legislature refused to provide the needed funding despite a multibillion-dollar budget surplus. Instead of equally funding schools, Republican lawmakers responded to Lee's order with threats that they could impeach him over his decision. 
In December, the Court of Appeals overturned Lee's order. The high court is reviewing it now. 
On Jan. 24, the day after his 72nd birthday, Lee received a call from the AOC about his having reached the mandatory retirement age. The judge told WRAL in Raleigh, "I certainly got the impression from that phone call that I would not be handling further matters in Leandro, but I wasn't sure why." Newby allowed Lee to remain on another case but said that it was within his discretion to remove him from the school funding case. 
The judge's removal happened around the same time that the high court accepted the appeal. Tom Campbell, a veteran North Carolina political commentator, noted that "Newby knew it was likely he was going to be outvoted when the matter came before his colleagues, so he did the old 'end-around' play." Renee Sekel, who founded the education advocacy group Save Our Schools NC, told Facing South that Newby's removal of Lee could "further harm the credibility of the courts by inserting the appearance of impropriety and partisanship into what should not be partisan."
Republican politicians in other states have lashed out at judges who ordered more equal education funding. And legislatures in other states have dragged their feet or refused to comply with court orders to more equally fund schools. 
Newby replaced Lee with Judge Michael Robinson, who currently serves on a business court. Robinson ran for judicial office in the past as a Republican, though he was recently reappointed by Gov. Roy Cooper, a Democrat. 
Robinson is now reviewing the state's compliance with the Leandro order. This week, the North Carolina Office of State Budget and Management said in an affidavit that it had allotted less than $1 billion in this year's budget to satisfy the constitutional education funding mandate. An editorial by WRAL responded by demanding that legislators "stop the posturing, litigating and stalling" because "North Carolina's future is at stake." WRAL even called on Cooper to "obey the court order" himself if lawmakers continue to defy the constitution. 
More politicized courts 
Newby, a former prosecutor who has denied the existence of racism in North Carolina's criminal justice system, recruited the GOP candidates who swept Supreme Court elections two years ago. Unlike previous high court candidates, the Republicans ran a joint campaign in 2020, with Phil Berger Jr. saying that he and the other two candidates have "the same judicial philosophy." And Newby has implied that his philosophy aligns with the GOP platform, telling the conservative Carolina Journal that "people are looking for a shortcut to determine judicial philosophy" and he thinks identifying with a party platform "is a fair means to use."
This fall, the GOP candidates will likely get millions of dollars in support from a national Republican group that has pledged to spend big to elect new majorities to high courts that have rejected gerrymandered election districts this year. 
The amount of money in North Carolina Supreme Court races has risen dramatically in the last decade, reaching a record $10.5 million in 2020. In 2013 GOP lawmakers repealed a public financing program that had kept appellate court candidates from relying on large campaign contributions. The legislature also made judicial races partisan — the first state in nearly a century to do so — and tried to manipulate high court races by changing the ballots or canceling elections. 
Retired state Supreme Court Justice Bob Orr, an ex-Republican turned independent who helped redraw congressional districts in the recent gerrymandering case, argues that redistricting is at the heart of the increased politicization. Orr recently told The Assembly magazine that confidence in the state Supreme Court has eroded since a 2002 redistricting decision, in which a Republican majority that included Orr struck down legislative election districts drawn by Democrats. The biggest spenders in recent high court races — on both sides — have been backed by groups with a stake in gerrymandering litigation.
If Newby's administration allows judges to declare themselves to be candidates in non-election years, the courts could become even more politicized and more partisan. Douglas Keith, an expert on judicial ethics at the Brennan Center for Justice, told Facing South that "having judges be permanent candidates, regularly making endorsements … makes it so much harder for the public to view judges as anything other than politicians in robes, and frankly makes it harder for the judges to think of themselves as anything different."
Tags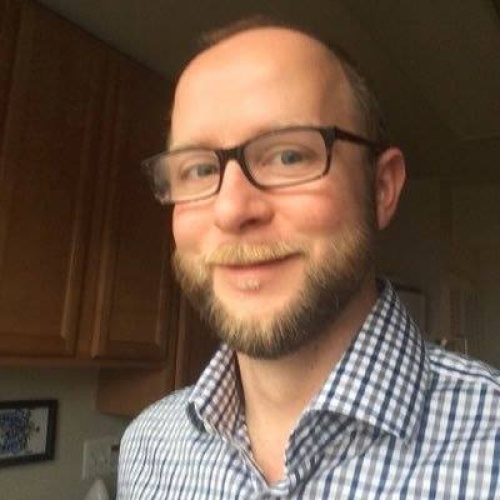 Billy is a contributing writer with Facing South who specializes in judicial selection, voting rights, and the courts in North Carolina.