Southern LGBTQ advocates respond to hate-mongering legislation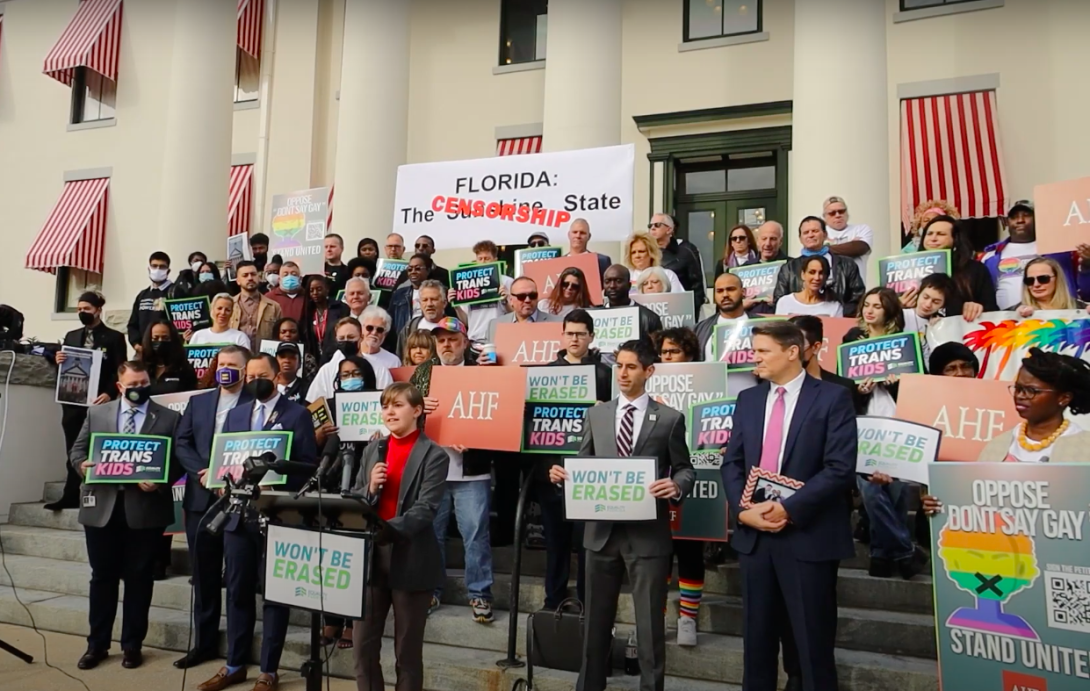 So far this election year, 109 bills to restrict LGBTQ rights have been introduced in nearly every Southern state, according to the advocacy group Freedom for All Americans. Lawmakers have already passed some of them into law.
Last month in Florida, for example, the Republican-controlled legislature approved the Parental Rights in Education Bill, better known as the "Don't Say Gay" legislation, which forces schools to out LGBTQ students to their caregivers and limits discussions about gender identity or sexual orientation from kindergarten through third grade. Republican Gov. Ron DeSantis signed the bill into law on March 28, and it takes effect next June.
And this month in Alabama, Republican Gov. Kay Ivey signed two anti-transgender bills passed by the Republican-controlled legislature. SB 184, which takes effect next month, could imprison doctors for 10 years if they provide puberty blockers and hormones to trans youth. HB 322, which takes effect next year, forces trans children to use bathrooms that don't align with their gender identity. In a nod to Florida, it also bans classroom conversations about sexual orientation or gender identity in kindergarten through fifth grade.
LGBTQ advocates say it's clear that Republicans are using these bills to fire up their base and win votes ahead of the November midterms.
"These attacks are definitely disturbing and also a key part of the far right's playbook when it comes to LGBT issues," said Adam Polaski, communications director for the Campaign for Southern Equality based in Asheville, North Carolina. "We've seen for decades that the anti-LGBT forces have gone after and have sort of used schools as a battlefield for their extreme issues. We're just seeing it again now in 2022."
Michael Shutt is the regional director in the Atlanta office of Lambda Legal, which has been fighting LGBTQ discrimination in the South for 25 years. One of its first cases was a successful lawsuit against Georgia's notorious anti-sodomy law, which was deployed by authorities in a discriminatory way to target LGBTQ people. 
"The arguments and the fear tactics that are being used now have been used since the '70s," Shutt said, pointing to conservative Florida activist Anita Bryant's work back then to villainize and curtail rights for LGBTQ people while framing bigotry as a way to protect children. 
The onslaught of anti-LGBTQ legislation comes as LGBTQ people in general  — and trans youth in particular — face a crisis of hate. More than half of K-12 students publicly open about their transgender status experience verbal harassment, for example, while a quarter experience physical assaults. And the harsh public rhetoric about their lives isn't helping: A recent survey by the Trevor Project, which advocates for LGBTQ youth, found that 85% of them report that recent debates over anti-trans legislation have hurt their mental health. 
LGBTQ community leaders say they're focusing on getting the most vulnerable populations in the region support and resources they need.
Daroneshia Duncan-Boyd is the founder and executive director of TAKE Birmingham, a nonprofit resource center that helps trans women of color find shelter, jobs, and health care. She decided to start the group in 2013 after experiencing housing insecurity and substance abuse and noticing a lack of support for Black and Brown trans women from local service providers. 
She described recent conversations among the people she works with as "heated." Trans youth in particular are worried about what transitioning in their home state will look like going forward. At the moment, the women involved with TAKE — which is nonpartisan and cannot endorse candidates — are focused on boosting civic engagement ahead of the midterms. Ivey is on the ballot for the May 24 primary and faces eight challengers. 
"Oftentimes we feel like our back is pushed up against the wall," Duncan-Boyd said. "We don't feel like we get support anyway, but then you have a person that's in such a powerful position sending out such hate still. It makes it challenging to really navigate through the world."
She wishes Alabama's anti-trans politicians would seek out education to rethink their biases and bigotries. "I think they need to get out in the communities and meet trans folks, hear people's backstories, and understand we're no different than them," she said. 
Located near the Gulf Coast in Alabama's Mobile and Orange counties, Prism United is a nonprofit serving trans youth. A few weeks ago, it held its first prom for queer youth in downtown Mobile. About 60 LGBTQ teens showed up to the enchanted forest-themed event that featured local drag performers, Executive Director Corey Harvard said. Harvey is particularly concerned about how legislation like Alabama's and Florida's targeting LGBTQ youth in schools is robbing vulnerable youth of a critical resource.
"Once upon a time, the school place was a place where a lot of queer and gender-diverse people found safe spaces," Harvard said. "They found their friends that they came out to for the first time. They might have even found a teacher who was empathetic and affirming."
Harvard said Alabama's discriminatory laws make the work Prism United does even more important. The organization will continue to host support groups, for example. But it used to help youth and their families find gender-affirming health care providers, too, "Obviously, that just got a little bit more complicated," Harvard said.
In Florida, Nadine Smith, the executive director of Equality Florida, said that parents in the state are "fearful" of what school might look like for their children in the future, considering that the "Don't Say Gay" bill effectively empowers bullying. She criticized DeSantis' and his allies' attempts to disguise a discriminatory law as being about parental "rights."
"It's gone past the McCarthy era all the way to the Salem witch trials politically in Florida," said Smith.
Last month, Smith's organization joined with the National Center for Lesbian Rights, parents, and attorneys to file a federal lawsuit in the Northern District of Florida challenging the bill. Their  complaint argues that the law violates the First, Fifth, and 14th amendments, as well as Title IX. And in Alabama, Lambda Legal, the national and state ACLU chapters, Transgender Law Center, and Cooley LLP have also announced a civil lawsuit against the state's ban on gender-affirming care for trans youth.
"What we are seeing in the state of Alabama is another misguided attempt to control the lives of transgender people," said Lynly Egyes, legal director of the Transgender Law Center. "This legislation is one of the most aggressive in the country and will directly negatively impact transgender youth, their families, and their supporters. Threatening providers with prison time or fines as a result of their dedication to their patients is ruthless. Above all, our goal is to ensure that trans youth become trans adults, and bills like this are antithetical to trans people thriving in this country."
Tags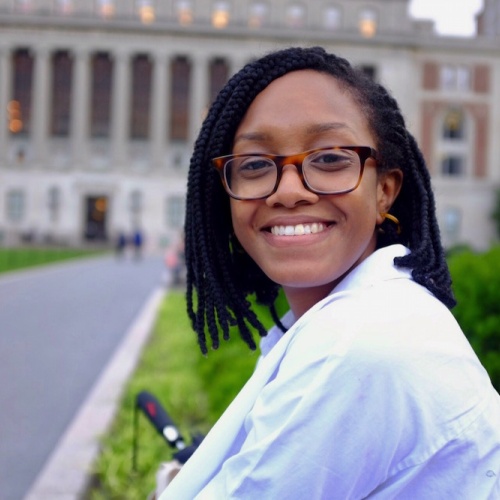 Elisha Brown is a staff writer at Facing South and a former Julian Bond Fellow. She previously worked as a news assistant at The New York Times, and her reporting has appeared in The Daily Beast, The Atlantic, and Vox.