Southern judicial elections hint at big spending this fall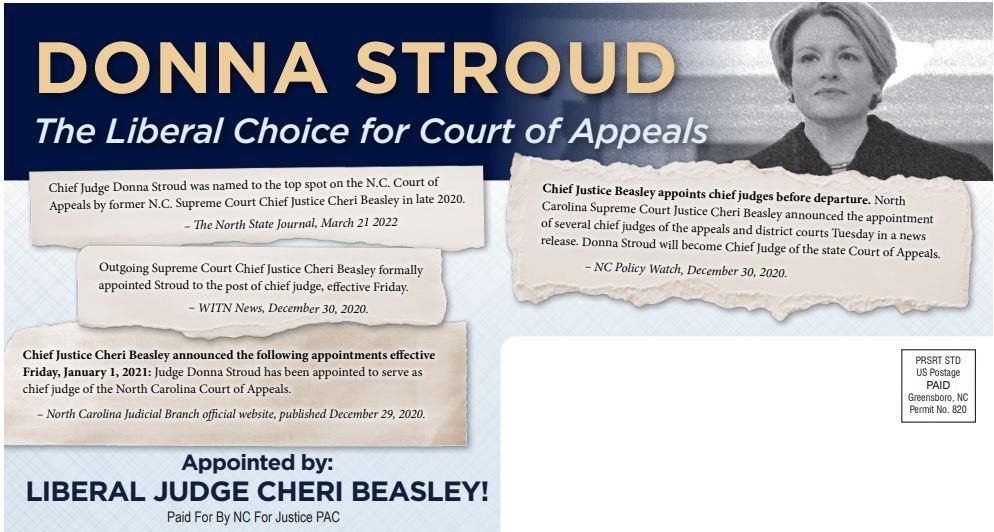 Conservative challengers backed by the Republican Party and corporate money failed to defeat GOP appellate judges in recent elections in Southern states — but the races hint at big spending leading up to November.
In Arkansas this week, an incumbent state Supreme Court justice defeated a well-funded challenger who had Republican and corporate backing. And in a North Carolina primary held last week, a Court of Appeals candidate with support from two political action committees funded by Republicans failed to defeat a GOP incumbent.
Those states and others should expect to see millions of dollars spent on upcoming judicial elections, as another Arkansas justice appears headed for a runoff and a national GOP group has promised record spending in judicial races. 
Last week North Carolina held a Republican primary to decide the party's nominee for the state Supreme Court seat currently occupied by Democratic Justice Sam Ervin IV, who faced no primary challengers. Lawyer Trey Allen defeated current N.C. Court of Appeals Judge April Wood in that race. Allen now works at the Administrative Office of the Courts, having replaced a lawyer who was fired after Republican Chief Justice Paul Newby took over as head of the court system in 2021. The Newby administration has installed young conservative lawyers such as Allen in administrative positions that can serve as a launching pad for judicial campaigns.
In one of two N.C. Court of Appeals GOP primaries, incumbent Judge Donna Stroud defeated the challenger, District Court Judge Beth Freshwater Smith. The campaigns of state Supreme Court Justice Phil Berger Jr. and a few Republican state legislators each contributed thousands of dollars to the NC for Justice PAC, which sent mailers attacking Stroud as a "liberal." Stroud describes herself as a conservative and has ruled in favor of Republicans in high-profile cases. Berger said that he opposed Stroud because she didn't vote to hire a Republican clerk for the court. The clerk has traditionally been a nonpartisan administrative position. 
The NC for Justice PAC was funded almost entirely by the contributions from Berger and the legislators. State law explicitly limits how campaigns can spend their money, and permissible uses don't include PAC donations. One legislator who contributed, David Willis, told WRAL that the donation from his campaign was a mistake, that it should've come out of his personal finances, and that his campaign requested a refund. Longtime campaign finance watchdog Bob Hall, formerly with the Institute for Southern Studies, publisher of Facing South, has asked the state elections board to shut down the NC for Justice PAC.
Stroud told the News & Observer that lawmakers' involvement in the primary election threatens the constitutional system of checks and balances. "We have to be fair and impartial in reviewing what the legislature has done," she said of the court. 
Freshwater Smith was also backed by True Conservative Judges (TCJ). Since its creation last month, the North Carolina PAC has received well over $500,000 from a group called the "Good Government Coalition," which in turn is funded by the Republican State Leadership Committee (RSLC) in Washington, D.C. In recent years the RSLC's biggest donors have included Koch Industries, tobacco companies, Big Pharma, and the secret-money group Judicial Crisis Network (JCN), which spent millions to put Neil Gorsuch, Brett Kavanaugh, and Amy Coney Barrett on the U.S. Supreme Court. TCJ also supported District Court Judge Michael Stading, who handily won the other contested N.C. Court of Appeals Republican primary last week.
TCJ spent nearly $80,000 to support Allen, who was endorsed by Berger and other Republicans. The N.C. Code of Judicial Conduct states that judges shouldn't raise money or endorse political candidates unless they're also on the ballot, but Berger and other GOP judges have been filing for reelection immediately after their previous race, in effect making them permanent politicians who can campaign until their final term in office.
If either of the two GOP Supreme Court candidates wins in November, the court's majority will flip from Democratic to Republican. Richard Dietz, a Republican who was unopposed in the primary, will face fellow Appeals Court Judge Lucy Inman, a Democrat, for the seat left open by the retirement of Justice Robin Hudson. 
The races are expected to attract a lot of money, as the RSLC has pledged to spend more than ever this year on state supreme court elections. The group has already spent $20 million on high-court races over the past decade, far more than any other group, according to Douglas Keith of the Brennan Center for Justice. It started spending on judicial races in North Carolina in 2012, supporting Newby when he faced reelection. 
The RSLC is focusing its spending on states where the courts have stopped GOP gerrymandering, such as North Carolina. The group is also expected to spend big in Arkansas, where the high court recently threw out proposed redistricting reforms and failed to act in a racial gerrymandering case. 
GOP, business thwarted in Arkansas 
In the officially nonpartisan general election for Arkansas Supreme Court on May 24, incumbent Justice Karen Baker by a 64-36 margin defeated Judge Gunner DeLay, a former Republican state legislator whose judicial campaign website touted his sponsorship of anti-abortion bills and an endorsement from Arkansas Right to Life. DeLay raised more than $130,000 from local Republican committees and individual donors, while Baker raised only around $30,000 in individual donations. 
But incumbent Justice Robin Wynne is headed for a November runoff. That's because he narrowly failed to hit the 50% threshold in his race against two challengers funded by Republican groups and corporate interests: Judge Chris Carnahan, former head of the state GOP, and attorney David Sterling. Both challengers received campaign cash from the state Republican Party and county-level organizations such as the Clark County GOP. Sterling's campaign also received thousands of dollars from a nursing home executive who was previously involved in a campaign finance scandal that sent an Arkansas judge to jail. 
The nursing home industry is among the corporate interests that have spent big in recent years to elect justices who'll rule against injured patients. Implying his support for limiting people's access to justice in the courts, Carnahan's campaign sent a mailer claiming that "tort reform" — laws restricting civil suits filed by injured workers or consumers — had suffered "because of justices that don't stay in their lane." Years ago, the Arkansas Supreme Court struck down tort reform laws, but since then corporate-funded justices have joined the court and ruled more often against injured plaintiffs. 
Arkansas Times columnist Max Brantley recently discussed the state's increasingly politicized high court races, noting that DeLay touted endorsements from Republicans. The Arkansas Supreme Court already includes the spouse of a former state GOP leader and a former legislator whom Brantley called "a devoted partisan."
Conservative groups based in Washington, D.C. have poured money into the races. Wynne was elected to his current office in 2014, after a conservative secret-money group attacked his opponent. When Sterling ran for a high court seat in 2018, the JCN spent more than $1 million on misleading ads that attacked an incumbent justice. 
In November's runoff, Carnahan will face Wynne. The race will likely see massive spending by corporate-funded groups like the RSLC, as well as secret-money outfits. 
Judge Wendell Griffen, who's retiring from the Arkansas Court of Appeals, recently lamented the politicization and rightward slide of the courts in a letter to the Arkansas Times. Griffen is no stranger to judicial controversy: The Arkansas Supreme Court barred him from hearing death penalty cases in 2017 because he protested the death penalty on the same day he ruled in a capital case. Griffen warned that right-wing takeovers of high courts "threaten the rights of women, working people, personal injury victims, voters and people of color."
Tags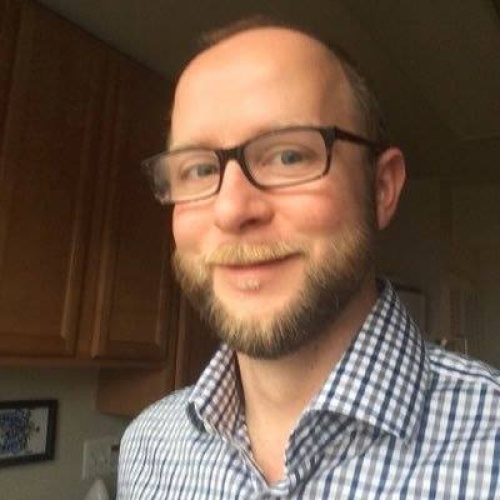 Billy is a contributing writer with Facing South who specializes in judicial selection, voting rights, and the courts in North Carolina.