Where abortion would remain accessible in a post-Roe South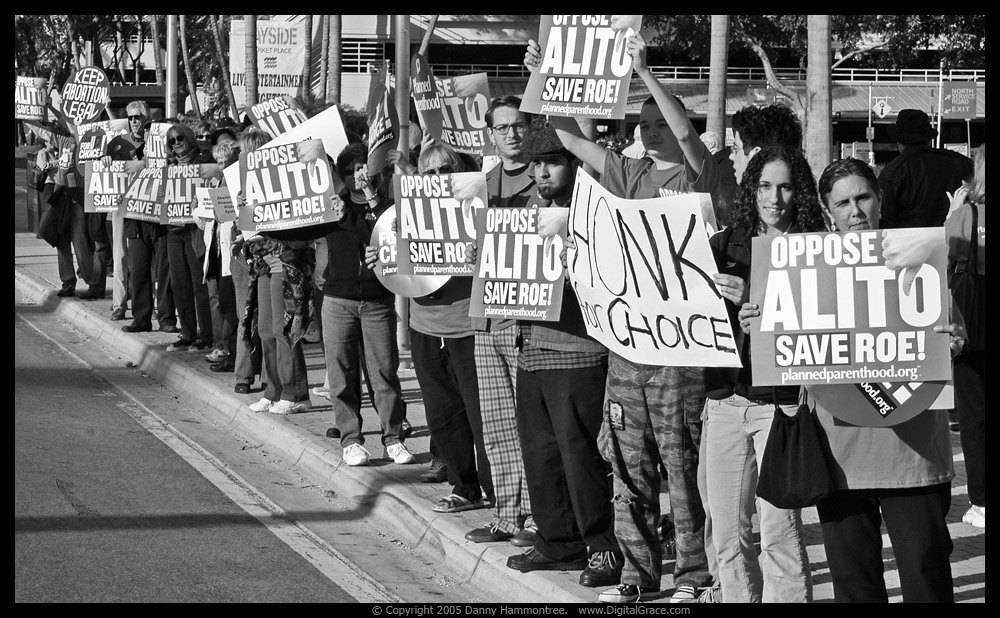 A U.S. Supreme Court draft opinion, obtained by Politico and published last week, signals that the court will soon overturn Roe v. Wade, the landmark 1973 ruling that legalized abortion. The leaked court documents concern Dobbs v. Jackson Women's Health Organization, a high-profile case over the constitutionality of Mississippi's 15-week abortion ban. The final ruling is expected in June. 
If the draft opinion stands and the high court undoes the half-century precedent set by Roe and reaffirmed by Planned Parenthood v. Casey — a 1992 decision that affirmed the right to abortion until fetal viability — North Carolina and Virginia would be the only two states in the South where abortion would remain widely accessible. 
Of the 13 Southern states, six currently have in place so-called "trigger laws" — restrictions on abortion at nearly any time during a pregnancy that would be enacted immediately or soon after Roe is overturned. They are Arkansas, Kentucky, Louisiana, Tennessee, Texas, and Mississippi. All six states have exceptions if the pregnant person's life is at risk; Mississippi also has an exception for rape.
Alabama, Florida, Georgia, South Carolina, and West Virginia do not have trigger bans on the books. However, they do have other draconian abortion restrictions in place, such as six-week or 15-week bans, according to the Guttmacher Institute, a reproductive health research nonprofit.
As recently as December, Florida was considered a state where abortion would remain accessible if Roe fell. But the Republican-controlled legislature recently passed HB5, which prohibits abortion after 15 weeks of pregnancy except to save a pregnant person's life or if there is a "fatal fetal abnormality." Signed last month by Republican Gov. Ron DeSantis, the law takes effect July 1 and has yet to be directly challenged in court. The Florida Constitution has a privacy clause that in the past has been interpreted as protecting the right to abortion.
And in Georgia, a six-week abortion ban with exceptions for rape and incest has been blocked by the courts since 2019. "The six-week ban could go into effect if the injunction was lifted, so that's probably the first thing that would happen" there if the Supreme Court overturns Roe, said Florida State University College of Law professor Mary Ziegler, author of the book "Abortion and the Law in America: A Legal History, Roe v. Wade to the Present."
The various abortion bans in the South will have a disproportionate effect on some of the region's most vulnerable residents. Black and Hispanic people account for 13.4% and 18.5% of the U.S. population respectively, according to the most recent census data. However, 38.4% of Americans of who had legal abortions in 2019 were Black while 21% were Hispanic, according to the latest federal data released by the Centers for Disease Control and Prevention. Census data also shows that Southern states where anti-abortion politicians have passed draconian abortion restrictions have grown more racially diverse over the past decade. Meanwhile, a study from the Guttmacher Institute found that in 2014 75% of U.S. abortion patients had incomes below the federal poverty line.  
Facing South spoke with abortion rights advocates and legal experts in North Carolina and Virginia to understand what access looks like there now — and what it will look like should Roe fall. 
Awakening a sleeping giant 
If lawmakers in North Carolina and Virginia do not enact further restrictions in the coming months, abortion will remain generally accessible should Roe fall. However, the Center for Reproductive Rights still rates North Carolina as "hostile" to abortion rights because of restrictions it places on the procedure, including requiring patient counseling, a 72-hour waiting period, and a ban on telemedicine abortion. Both states also require parental or guardian consent for minors seeking abortions. 
North Carolina has a pre-Roe era 20-week abortion ban on the books, but a federal court ruled it unconstitutional in 2019. The 4th U.S. Circuit Court of Appeals reaffirmed that decision in 2021.
"Court orders don't just disappear," Ann Webb, a lawyer for the state chapter of the ACLU, told Facing South.  
So if the Supreme Court does strike down Roe, North Carolina's current law allowing abortion up to fetal viability will remain in place. To change that, either the federal court would have to take further action on the case, or the Republican-controlled state legislature would have to pass a law and the governor would have to sign it, Webb said. 
The latter scenario is unlikely, given Democratic Gov. Roy Cooper's stated commitment to reproductive rights and history of vetoing anti-abortion legislation. Last week, for example, he was the only Southern governor to sign a letter to Congress urging the passage of the Women's Health Protection Act to codify abortion rights in federal law. The closely divided Senate failed to pass the measure this week, with West Virginia Democrat Joe Manchin joining all Republicans in opposition.
"Our collective responsibility to defend access to reproductive health care and a woman's right to make her own decisions has never been more important," Cooper said in a statement on Twitter last week. In June, he vetoed a bill barring abortions in cases where the fetus is diagnosed with Down syndrome. 
Virginia has historically been the Southern state most protective of abortion rights. In 2020, for example, it got rid of many restrictions on abortion, removing the ultrasound and 24-hour waiting period requirements and rolling back regulations on abortion clinics designed to discourage the procedure.
But last year, Virginians elected as governor Glenn Youngkin, a Republican who has described himself as "staunchly, unabashedly pro-life." He condemned the SCOTUS leak and said that the question of abortion rights should be left to the states, according to the Virginia Mercury. 
Right now, Republicans control the state's House of Delegates while Democrats control the Senate. The divided legislature failed to move any anti-abortion bills forward this cycle. 
"There was an organic uprising against it," said Tarina Keene, executive director of Pro-Choice Virginia. "There were multiple protests on the Capitol steps. There were multiple candlelight vigils. There were marches. It was quite the uproar. It really did awaken a sleeping giant."
Tags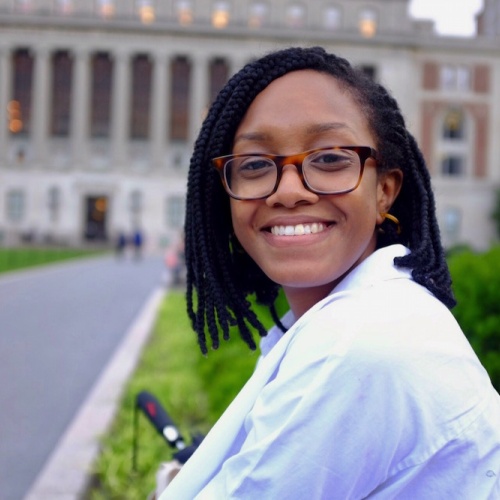 Elisha Brown is a staff writer at Facing South and a former Julian Bond Fellow. She previously worked as a news assistant at The New York Times, and her reporting has appeared in The Daily Beast, The Atlantic, and Vox.