Protect the Vote: Advocates mobilize to keep Southern elections safe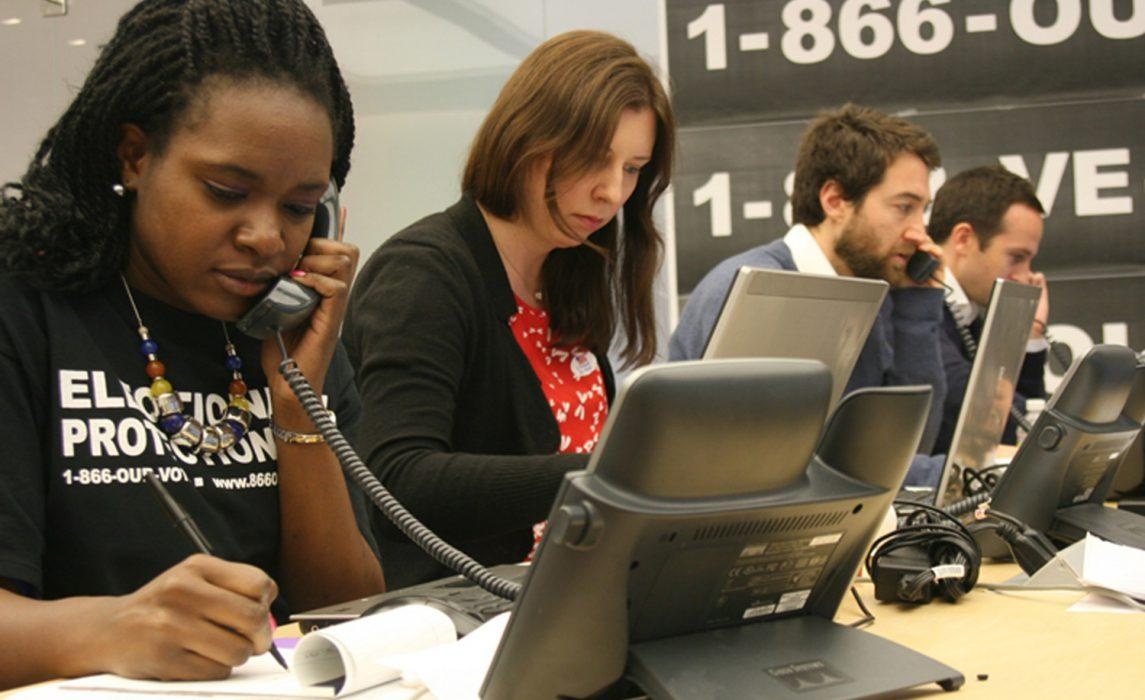 With less than two weeks to go until Election Day — and millions of voters already pouring into early voting centers — government officials and voting rights groups are bracing for intimidation and even potential violence at voting sites across the South and country.
This week, Politico reported that federal officials held a briefing with local law enforcement about "the potential for violence in response to the spread of false narratives about elections." According to a source familiar with the call, officials warned that "election workers, including those working at polling stations, are likely to face threats and harassment from extremists both online and offline."
While the threat of election disruption is very real, voting advocates worry that panic about these threats could end up discouraging voters, itself resulting in a form of voter suppression. They also emphasize that thousands of staff and volunteers are being deployed across the South and country to ensure poll sites operate smoothly and troubleshoot problems voters have.
"The 2022 general elections in the United States are an important test of the country's resolve to adhere to fundamental principles of democracy and human rights," said Amanda Klasing, head of the U.S. democracy initiative at Human Rights Watch. "Election officials themselves are under threat, and U.S. officials should urgently ensure that voters, poll workers, and civic groups can participate freely in the electoral process, without fear or intimidation."
Threats of disruption
Voter intimidation and threats to disrupt elections are not new, especially in the South. During Reconstruction after the Civil War, white residents in states like North Carolina would use newly-minted "voter challenge" laws to contest the eligibility of newly-freed Black voters. White conservative efforts to intimidate voters — especially voters of color — at the polls were so egregious that in 1982 the courts banned the Republican National Committee from carrying out its "ballot security" project, a prohibition lifted in 2018.
Threats of violence targeting voters and election workers ratcheted up around the 2020 elections, when Republican activists — fueled by President Trump's "Big Lie" about a supposedly stolen 2020 presidential contest — escalated their rhetoric and activism, culminating in the violent attack on the U.S. Capitol on Jan. 6, 2021, to oppose certification of President Biden's victory.
Embittered by the 2020 outcome, followers of Trump and other far-right forces swung into action, undertaking a variety of strategies to influence elections in 2021 and 2022. A constellation of national and state outfits, including the Republican National Committee, have recruited an "army" of voting site workers, official election observers, and volunteer monitors who will openly aim to challenge voters, disrupt the process, and gather alleged evidence of fraud to contest election results.
"We are 100 times more prepared now," Steve Bannon, Trump's former advisor who sought to overturn the 2020 elections and who has been rallying right-wing Trump loyalists to work at and monitor polls in 2022, told The New York Times. "We're going to adjudicate every battle. That's the difference."
"Steve Bannon's early call for election deniers to sign up as poll workers and poll observers, along with disinformation questioning the integrity of the voting system ... sows a real possibility for a chaotic election season," Jennifer McCoy, professor of political science at Georgia State University, told Agence France-Presse. "We may potentially see tremendous confusion as some voters are prevented from voting, and many challenges during the vote count as these new poll workers and partisan observers challenge results they may not like."
Among the approaches Trump followers and 2020 election skeptics are taking:
Installing election skeptics as poll workers: Groups like the Election Integrity Network, run by a member of Trump's legal team that spread falsehoods about the legitimacy of the 2020 elections, have held "election integrity summits" in battleground states including Georgia and North Carolina where, among other things, the right-wing faithful are urged to sign up to work at voting locations. This summer, the Republican National Committee claimed to have recruited 15,000 poll workers.
Recruiting election observers and monitors: In addition to having temporary paid voting site staff, most states in the South and nationally allow for official poll observers, who are typically approved by local parties and allowed in the voting site, and outside monitors, who aren't required to identify themselves but are usually restricted to outside the voting area. The Election Integrity Network and other Trump-connected groups claim to have signed up tens of thousands of volunteer election observers and monitors for 2022. Each state has different laws about what these volunteers — especially the official poll observers — are allowed to do, but they can play a pivotal role. In 2020, partisan election observers based in voting sites were key sources of later-debunked claims about alleged voter fraud in Arizona and Michigan, false information that was later used by Trump's legal team to contest the election results.
Threats of violence: In the wake of last year's attack on the U.S. Capitol, most troubling may be the threats of violence percolating in right-wing media. Far-right social media platforms like Parler and Telegram have seen an uptick in violent rhetoric surrounding the elections. During Arizona's 2022 primaries, armed "poll watchers" in tactical gear lurked outside a ballot drop box, fueled by right-wing conspiracy theories.
"The problems don't need to be in a thousand polling places," said David Becker, the executive director of the Center for Election Innovation and Research in Washington, D.C. "If there's a violent incident in one polling place, that's enough, because the election deniers have been pouring gasoline all over the country, and it just takes one match."
Election officials face the threat
If there was any doubt that the right's army of election skeptics and denialists would act on their hyperbolic rhetoric, the 2022 primaries put that to rest. In North Carolina, 16 counties reported unusually aggressive poll observers in the state's May primary elections who took photographs of sensitive voting equipment or intimidated voters, according to a state election board survey. In rural Henderson County, nearly 30 Republican observers swarmed voting sites, grilling poll workers and, in one case, trailing a poll worker as they drove from a voting site to the board of elections.
During South Carolina's primaries in June, Keith Blandford — the Republican candidate for secretary of state who promotes the lie that Trump won the 2020 election — sent out this message to his supporters on the conservative social media site Telegram: "For all of you on the team tomorrow observing the polls, Good Hunting. You know what you are looking for. We have the enemy on their back foot, press the attack." As The New York Times reported:
The next day, activists fanned out to polling places in Charleston, S.C., demanding to inspect election equipment and to take photographs and video. When election workers denied their requests, some returned with police officers to file reports about broken or missing seals on the machines, according to emails from local officials to the state election commission. There were no broken or missing seals. After Mr. Blandford lost, the activists posted online a list of more than 60 "anomalies" they observed, enough to have changed the outcome of races, they said. They called the operation a "pilot program."
In many cases, state election officials have attempted to take the lead in combating threats of intimidation and violence. In Georgia, where right-wing Trump backers violently threatened various election officials in 2020 and 2021, the state has launched a text alert system for election workers to report threats and mobilize a response. In North Carolina, the state elections board issued poll worker code of conduct — but the guidance was rejected by the state's Republican-controlled Rules Review Commission, which claimed the measures were "not reasonably necessary."
Ensuring safe and smooth elections
Many voting rights advocates are concerned that the boisterous rhetoric of Trump acolytes, coupled with reports of potential election mayhem raised by media outlets, may end up discouraging voters, with the publicity of voting site threats itself leading to depressed voter turnout.
If the goal of the right's rhetoric is to intimidate voters, there is evidence that it's working. An October 2022 Grid-Harris poll found that 35% of Black Americans believe that violence is likely or very likely at their polling places this November, compared to 22% of white respondents; 40% said they fear the 2022 election results could spark violence in their area.
That's why voting rights activists believe it's especially important for voters to know about programs they are undertaking across the South and country to ensure poll sites are safe and elections run smoothly. Among their efforts:
Recruiting (non-election denier) poll workers: In recent years, the number of poll workers has dwindled. This is in part because the COVID pandemic sped up the retirement of an already-aging workforce — in 2018, nearly half of poll workers were 61 or older — and also in response to threats poll workers reported facing on the job.
Power the Polls is a national nonprofit that links people who are interested in working at voting sites with online resources and local coordinators who can help them sign up to staff election sites. The group helped recruit 700,000 poll workers for the 2020 elections. This election cycle, they've been in touch with 549 jurisdictions in 42 states about filling staffing gaps and have signuped up more than 125,000 potential poll workers, according to a source with the organization.
While publicity about attacks on election voting officials will likely discourage some from signing up, Jane Slusser of Power the Polls says it has inspired others to get involved. "There's a lot of coverage around threats to election workers," Slusser told The Current. "That can be a deterrent, but we also find it does motivate people to sign up."
Election Protection and safe poll sites: Hundreds of voting rights and other civic organizations across the South and country are mobilizing thousands of teams of onsite poll monitors and legal hotlines to assist voters, troubleshoot problems, and leverage legal expertise where needed.
Election Protection has been a key program of voting rights groups for at least two decades; the Institute for Southern Studies, publisher of Facing South, helped launch one of North Carolina's first programs in 2000. These state and local programs have steadily improved their reach and sophistication over the years, leveraging the expertise of national organizations and developing programs to better serve target demographics, such as voters with disabilities and those with limited English proficiency.
Election Protection is a national coalition made up of more than 300 groups — including state partners in Florida, Georgia, Mississippi, North Carolina, South Carolina, Texas, and Virginia. It hosts five hotlines any voter in any state can call if they have questions or experience problems at the polls:
English: 866-OUR-VOTE (866-687-8683)
Spanish/English: 888-VE-Y-VOTA (888-839-8682)
Asian Languages/English: 888-API-VOTE (888-274-8683)
Arabic/English: 844-YALLA-US (844-925-5287)
ASL (Video Call): 301-818-VOTE (301-818-8683)
While advocates in most Southern states connect to the national Election Protection network and hotlines above, some states have developed their own programs with their own state-based contacts, who often work in coordination with the national efforts. Among the state-based Election Protection efforts:
In some states, groups have developed targeted support for key demographic groups that face barriers to voting. For example, North Carolina has the following groups and hotlines:
The Texas Voter Protection coalition also has a hotline for their partner, Disability Rights Texas: 888-796-VOTE (888-796-8683)
Voting rights advocates are hopeful that, while localized disruptions may be likely, the combination of election officials on high alert and an organized network of groups dedicated to ensuring a safe and smooth election process will prevail.
As Emily Eby, an elections attorney and election protection coordinator at the Texas Civil Rights Project, recently wrote in response to reports of intimidation in this year's elections in Texas:
The good news is that evolution is a response to a hostile environment. Texas voters from the Panhandle to the Rio Grande Valley are fired up about casting their ballots, and they do not plan to let these hurdles stop them. In 2018, the nonpartisan 866-OUR-VOTE hotline received 4,529 reports and questions from Texas voters. In 2020, that number shot to 10,589. The Texas electorate is going to continue to get more diverse, and Texas youth are going to continue to vote and get their peers registered, and the Texas Election Protection Coalition will keep protecting as many Texas voters as we possibly can.
"Voters are still in the driver's seat," says Tammy Patrick, a senior advisor at the Washington, D.C.-based Democracy Fund. "Many of the things that got us through 2020 will get us through this."
(Correction: This story was corrected on Nov. 1 to reflect the actual number of potential poll workers Power the Polls has signed up for the 2022 general election, and to add more details about the recruitment effort.)
Tags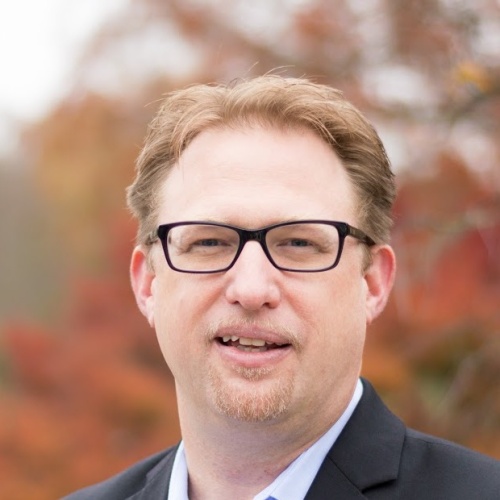 Chris Kromm is executive director of the Institute for Southern Studies and publisher of the Institute's online magazine, Facing South.