Dollar store workers organize in New Orleans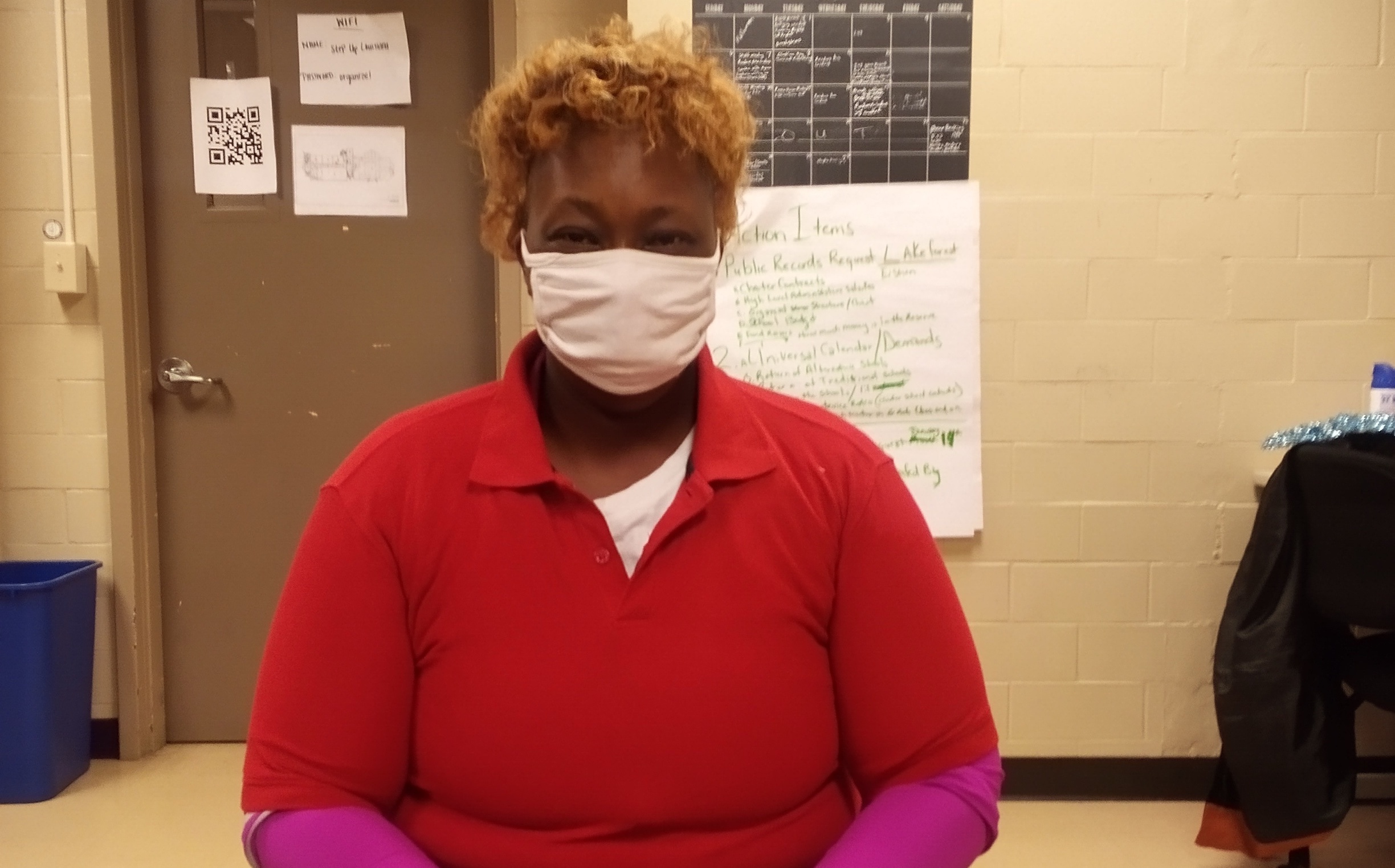 Workers with dollar store chains including Family Dollar, Dollar Tree, and Dollar General endure low pay, understaffing, and dangerous working conditions. In New Orleans, they are organizing with help from Step Up Louisiana, a community-based organization committed to building power and winning economic justice for all.
The dollar store industry has grown rapidly in recent years and has faced increased scrutiny from workers' rights advocates as well as the U.S. Labor Department. Critics say the industry's low-cost business model has led it to disregard worker safety and left workers to deal with hazardous working conditions. For example, a CNN review found that at least six Dollar General workers died during armed robberies from 2016 to 2020, and during that same period the federal Occupational Safety and Health Administration proposed more than $3.3 million in penalties for safety violations at Dollar General stores nationwide. Earlier this month, a Dollar Tree worker in Ohio was killed inside the store by a man wielding a machete.
On Dec. 10, dollar store workers in New Orleans took part in a protest organized by Step Up Louisiana outside of a Family Dollar, where they discussed the challenges they face on the job and presented a list of demands. The rally attracted workers from other dollar stores in Louisiana, as well as Maximus call center workers in Hattiesburg, Mississippi, who handle customer service for Medicare and the Affordable Care Act marketplace and who have been organizing for better pay and working conditions.
The dollar store workers' demands include having community safety managers at store locations. These would be in-house positions, with those hired trained in de-escalation and self-defense. Currently the stores typically provide security under contract with off-duty police officers or private security companies.
Other demands include ensuring no worker is alone or otherwise left vulnerable during their shift, especially at night. In addition, workers want paid time off and compensation after exposure to violence, dangerous incidents, or harm in the workplace. Workers are also demanding a pay increase to $25 an hour. Currently, the typical hourly pay for a retail associate/cashier in Louisiana is as low as $9 to $13 an hour.
Thanks to their workers' labor, dollar stores have been posting billions of dollars in profits in recent years. The CEOs of Tennessee-based Dollar General and Virginia-based Dollar Tree both have salaries in excess of $1 million. When bonuses and stock options are factored in, each CEO could potentially make $10 million. Sales for both companies have also rebounded significantly since the peak of COVID-19 pandemic, with Dollar Tree and Dollar General on pace to exceed earning projections in 2022.
To understand what dollar store workers go through on a daily basis, it's important that we hear from them directly. I recently visited with five workers from New Orleans dollar stores at Step Up Louisiana's offices and asked them this: "What are the challenges you face working at dollar store chains like Family Dollar, Dollar Tree, and Dollar General?" These are their responses.
* * *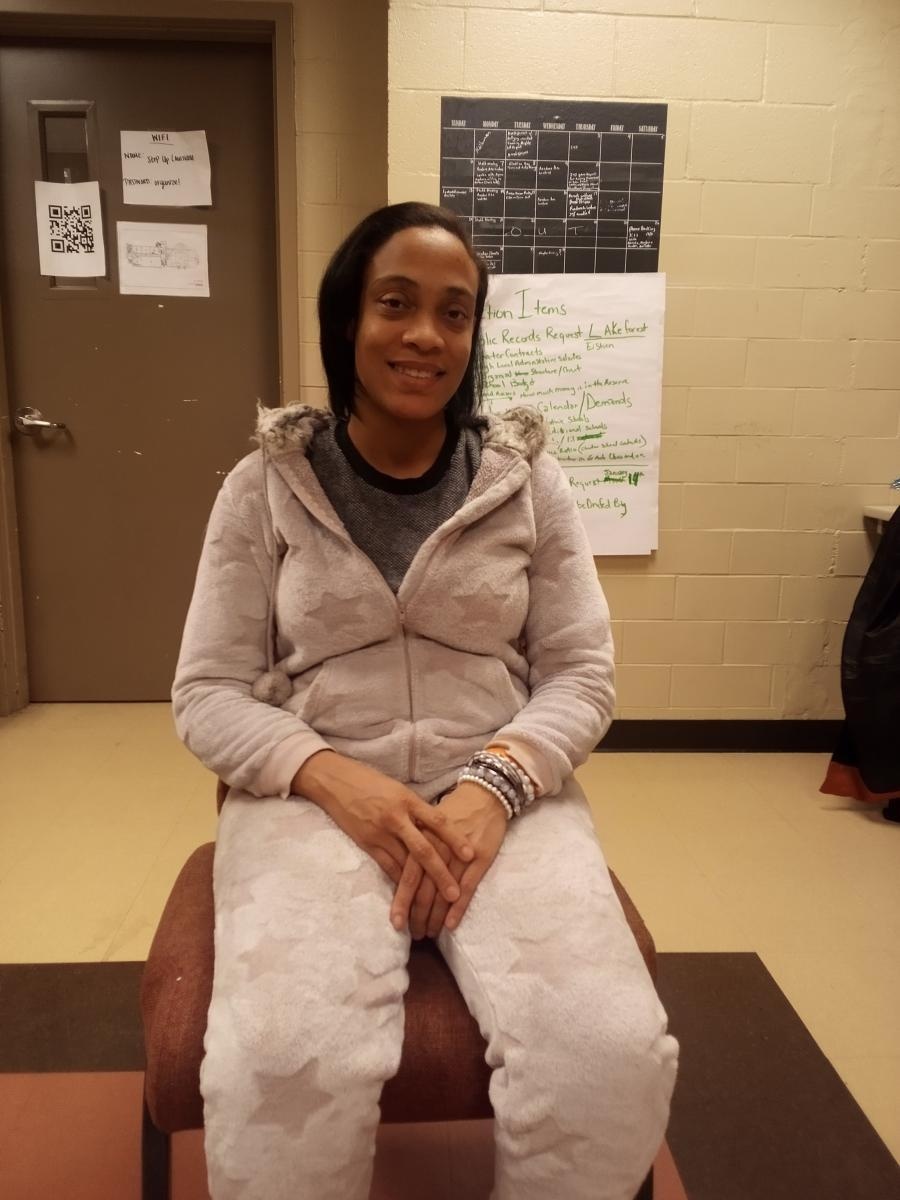 Rosilyn Crockett: 'I don't feel safe'
My name is Rosilyn Crockett, and I work at the Dollar General on St. Bernard.
My challenges are, I don't feel safe because I was threatened — a customer came in to shoplift and I asked him to put his book bag up. And then I walked away to help a customer with something, he walked up on me and cussed at me. I walked away to tell my manager, and she did nothing. And then he said to me, is my life worth losing over this job?
It makes me sick. And sometimes I can't even take care of my child, let alone sending my daughter money when she needs it. I work so many hours that I be tired. And in an unsafe environment. I barely can afford food, drinks. I barely can take care of my daughter.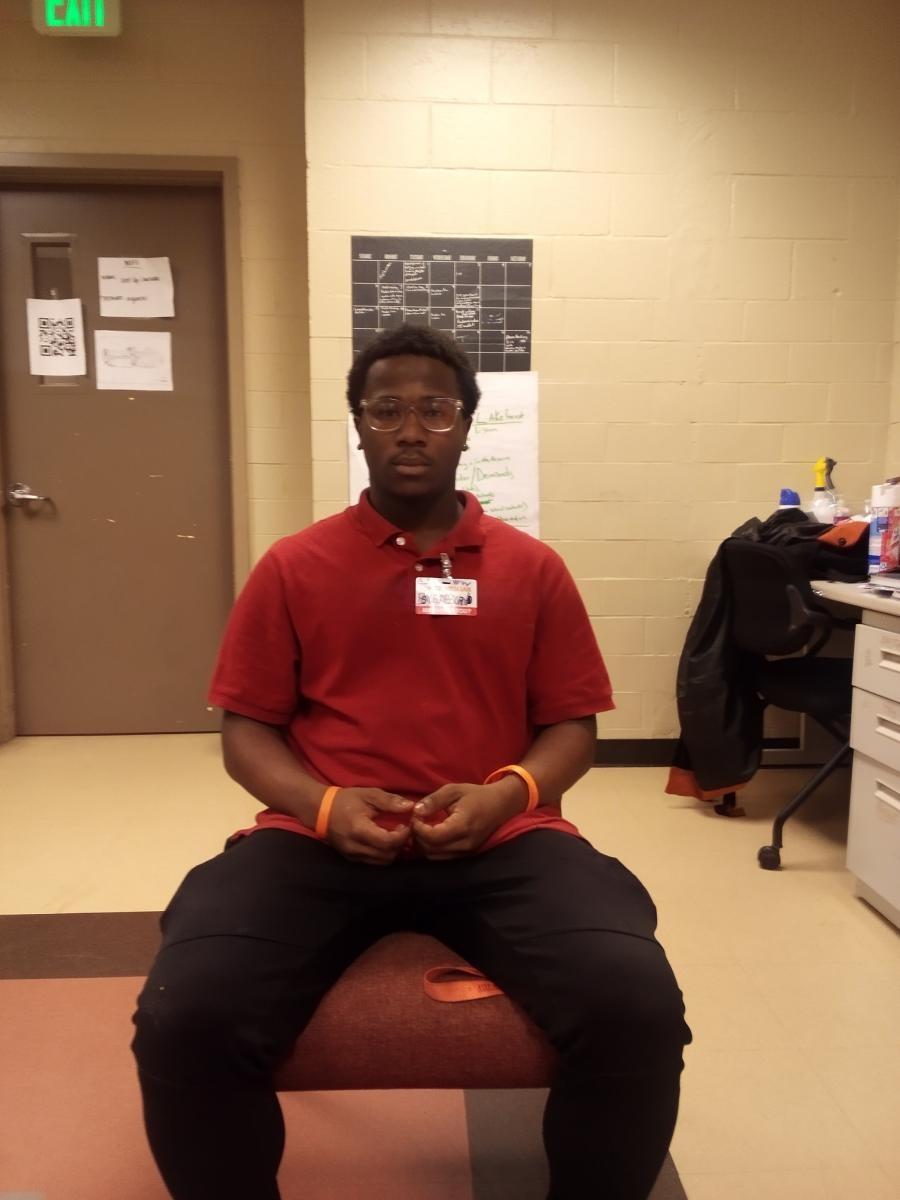 Shawn Byrd: 'There's a lot of challenges'
Hello, my name is Shawn Byrd, I work at Family Dollar. I have four challenges in my workplace at the moment, and it's my pay, my scheduling, safety, and security.
My pay? There's been at least one occurrence where I've found proof of wage theft. But it wasn't on my part — it was on another worker's part. But I've also found more evidence on their having a automatic hour rounder, and they use it at other stores, I'm not really for sure that they use it in my store. I don't have complete proof, but they have that.
And the systems and scheduling — my scheduling is really not that great. When I had, when I first started working, I think it was three months in, I was trying to do school and I was trying to have a second job at the same time. And I told them exactly how I needed my schedule. I told them I could do this many days, and I can even do days when I'm doing mornings at the other job and coming back during the evening. But they didn't give me enough time to, like, rejuvenate to come back to work because of all the things I was doing. And I failed my classes, and I had to quit my second job because it was harder for me to get there. I failed my classes, but I was still on online classes.
There have been shootings at my job, around my job. Guy came in after being shot at my job. I had to keep him alive.
My security at the job? The security? It really lacks security. Like, my security lacks. They're really, really chill. My last security that he — what is he called the manager, he actually told me that he was not a security, he's more of a visual deterrent, which means he's just there to tell what happened. Like, he's not there to protect anything, barely the merchandise. He can't actually can't tell nothing to the customers, can't even touch them if they take something. Even if they go off the premises, he can't do anything. So the security wasn't any security — it was just a person there. It was basically me being there.
My safety altogether — my safety has already been threatened while I was at the workplace. So my safety is already out the window. There have been shootings at my job, around my job. Guy came in after being shot at my job. I had to keep him alive.
There's a lot of challenges, a lot of challenges, especially with the schedule and the pay. And the money. I mean, the pay the scheduling, the safety. The pay, scheduling, the safety, that's the main things that really have — and the staffing, the staffing, the staffing, the staffing. There's no one in the stores at all. I'm the only cashier and there's at least 10 people in line and that's not even — that's families. That's at least like two pairs of people. And we only have a couple of baskets, but they're always in use. So why is there only one cashier? One stocker? No, I'm going to say one stocker — probably four stockers. And that's only in the morning. At night we have two people working, and that's not the security guard, either. That's just the workers of Family Dollar. The security guard is there if he wants to be there. Yeah. Staffing, scheduling, pay. And yeah, all that.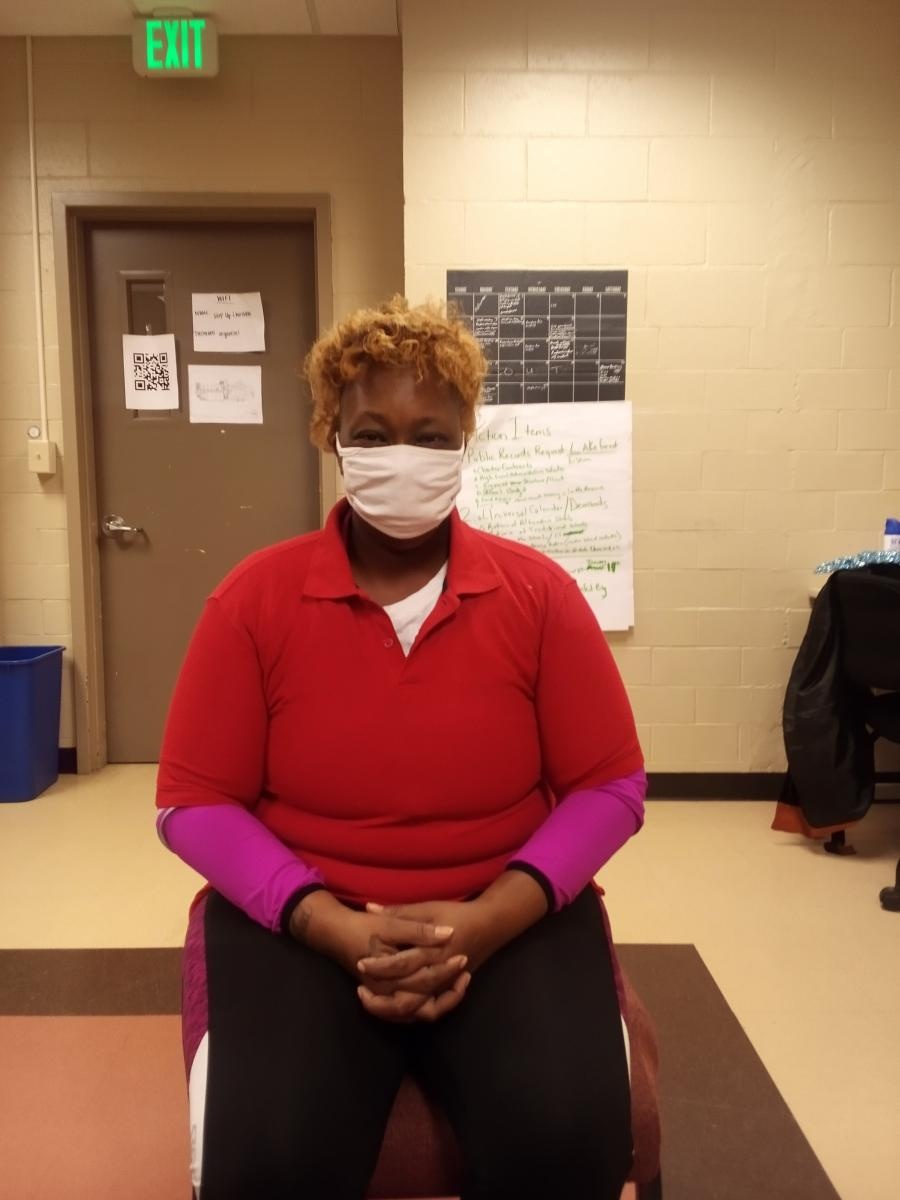 Dwanda Kinebrew: 'I'm always left in the store alone'
My name is Dwanda Kinebrew. I work at Family Dollar on Elysian Fields and Claiborne. And my biggest concern is not working all those positions. I got hired as a cashier, but I also stock, I clean. Do everything there is to do up in there besides order stuff. That's the only thing I see that the manager does; everything else is left for the workers to do.
And another big issue is safety. Like, it's always me, the manager at night, and the security guard. The security guard is not worth nothing. He don't even need to be there. I don't even know why they even pay him to be there. Because they don't really protect nothing or try to help us do anything.
And the manager I work with at night — I'm always left in the store alone most of the night because this manager goes home, do whatever he wants to do, then come back when he get ready. It's like really tiresome because I'm overworked because it's only me at night. And I have to do everything. When they need something I have to stop ringing up to go back and check a price all day — like, that's too much.
I just feel like they need to have more people on staff, and they need to have people doing other positions instead of us doing all the positions and we cashiers.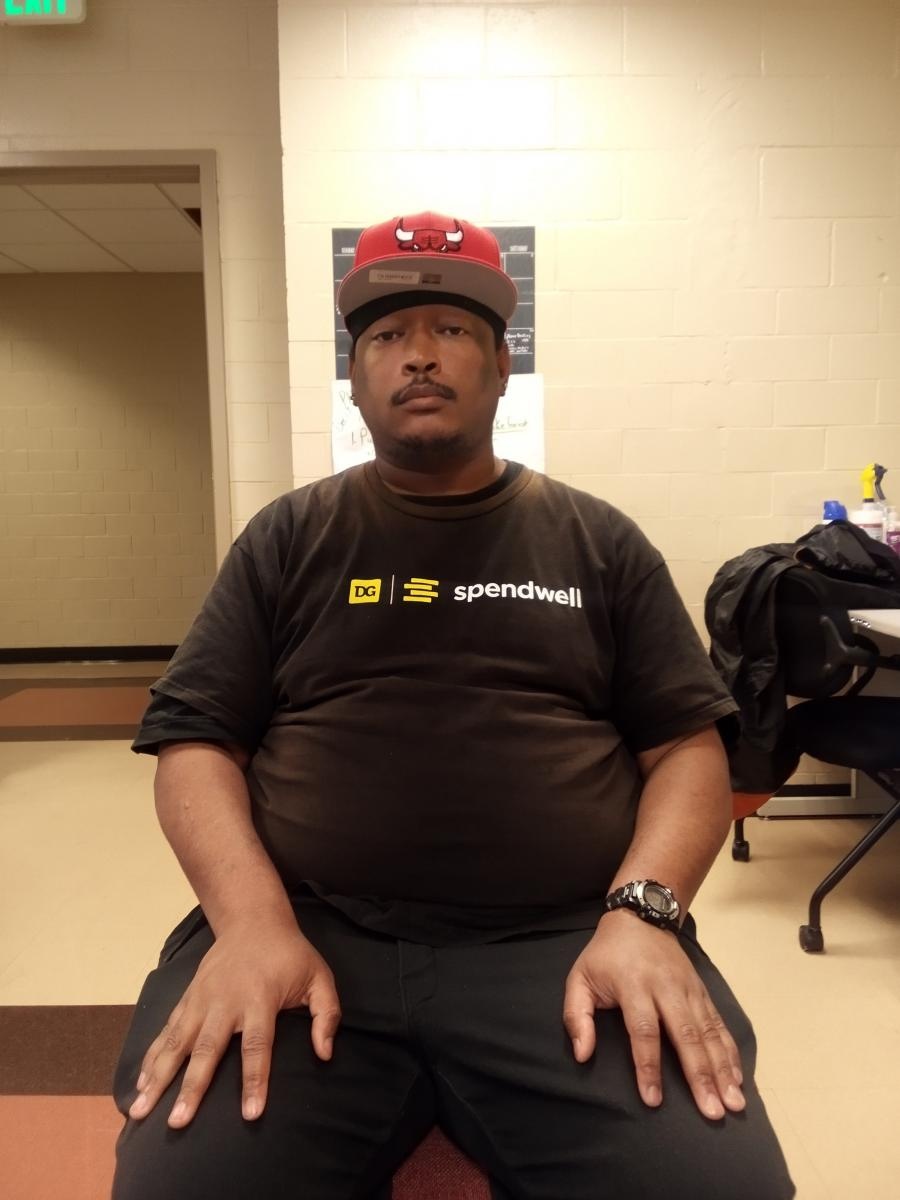 David Williams: 'Struggling to make ends meet'
I'm David Williams. I work at Dollar General. Been a stocker for three years. And these are the three challenges I deal with at work each and every day.
First off is pay. You work hard for so little that it's not enough to pay rent, bills, essentials. Consistently, constantly struggling to make ends meet. You don't even know when your next meal, will the lights stay on, or hoping and praying that you could prevent the water from cutting off and maybe just enough to keep a roof over your head.
Number two, safety. Every day I pray for my safety for the better. Too many times I deal with hazardous rolltainers. Eight hours cut or scratched up by loose bars or hit in the head from it. Death is at a all-time high rate. It's not my job to stop you from stealing. I'm not a security guard. If that's the case, pay me double.
Understaffed. It's tiring. Because you feel like you're alone doing your job. Every time someone gets hired I'm not sure if I'll see them again. And even more is on my plate. Why put "we're hiring" when most don't stay long? It's either you want people to work, or you finding ways to fire them. Pick a struggle.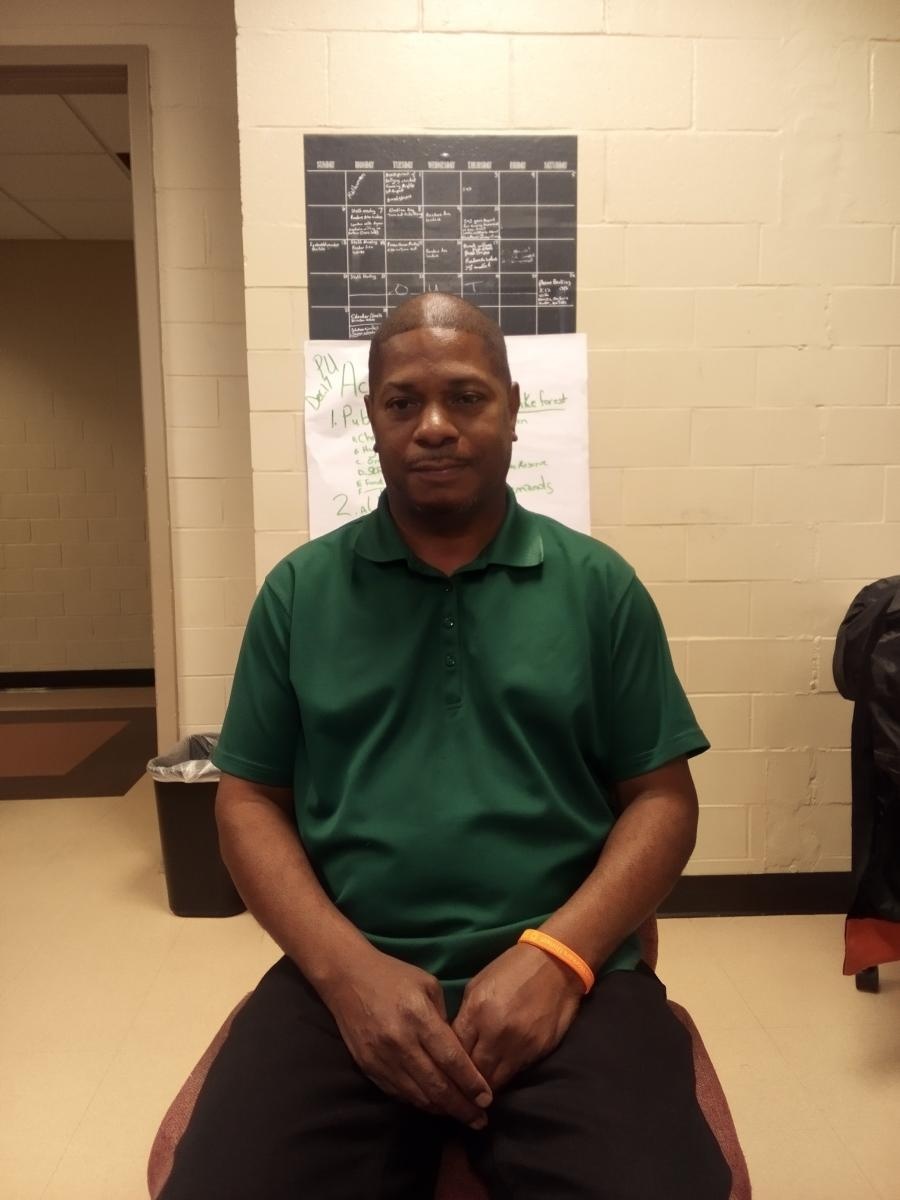 Ronald Johnson: 'Make sure we's OK'
Hi, I'm Ronald Johnson. I work at Dollar Tree on Bullard and Morrison. I work as a stock clerk in a warehouse, and I'm a stock clerk.
The challenges we have at work is safety, 'cause we don't know who coming in there with nothing; they want to know who leaving out there with nothing. We have employees — our customers come up in there, and we gotta challenge the customers, and we don't get paid for stuff like that. You know, they don't pay us no more than $12 an hour and everybody else making $16, $17, $18 an hour.
And then safety. You know, they run out the door every day with something, you know, they want us to run out there behind them and all that. No, that's not safe. You know, I go to work safe — I would like to come back home safe. I got a family, you know, to deal with when I go home and all but you can't deal with this stuff at work and trying to make it back at home at the same time.
And another thing I be telling them when we have trucks — I'm not doing no truck 5 o'clock in the morning. We don't have — it's dark back up in there. You know, we don't have no lights or nothing back up in there. And they open that door and try to get us get a truck out — you know, that's not safe. We don't have security or nothing up in there. That's unsafe there, you know?
And then they got us doing overnight stock sometimes, that way, you know, back in the parking lot, it's dark. We ain't go no cameras up in the building, got no way around so they could see who coming up behind us. If something happens to us we could get in and see the cameras. But you got cameras with birds' nests in them, they've been up in there for years and years, you know?
If we got $18 to $20 an hour, at least $25, we'll have enough to survive with. And when we get that kind of money don't cut our hours.
I have a nice supervisor. She try to deal with certain things. But I know her hands are tied because of her supervisor and the next person. But we trying to deal with the boss — the one who gets the billions and billions of dollars. That's who we trying to talk to.
You know, instead of making $12 we want $18.  We want $20 an hour. Put some security at the door, let them check bags going in and going out. That's not our job. You hired us to be a stock clerk, and we're unloading trucks. That's all we're supposed to do when we come to work. If a truck come and we ain't at work and we ain't on the schedule they want us to come. That's not right, neither. When I was scheduled, schedule me when a truck comes — that's on y'all that you didn't know when the truck comes. They had us come on our days when we weren't working. Instead we had to take our off day to unload a truck. We might have something to do with our family or something, and they're gonna tell you got to come in to unload a truck. That's not fair neither. Then they're they're gonna make you lose your job if you don't want to unload the truck, you know?
We have a restroom up in there but we had to close that thing so much because they want you to go up in there and clean it up and you got customers going up in there tearing it up, tearing it up, stealing stuff and all that. I'm not going to watch no bathroom to see who's going in and out of there. That's not, that's not my job, you know? That's what security and all we should have on the floor to do that and everything.
As far as that I tell 'em all and I wish that we worked from $18 to $20 an hour, because we all have bills to pay and we get a check one day, the light bill, we gotta pay that rent — got no more money. No, that's with $12. If we got $18 to $20 an hour, at least $25, will have enough, you know, to survive with. And when we get that kind of money don't cut our hours. We want the same amount of hours we have at $20-$25 as we've been doing, or we want the different money, you know, so we can help our family to survive.
Them who's on at the billions of dollars — they already got their family and all. They're not coming down here to see what's going on. You know, they just want to sign a check. No, you can't just do that. You got coworkers up in there working, faithful working, what you — they ain't stealing like some of the rest of them do up in there. You know, at least look out and make sure we's OK and everything.
Tags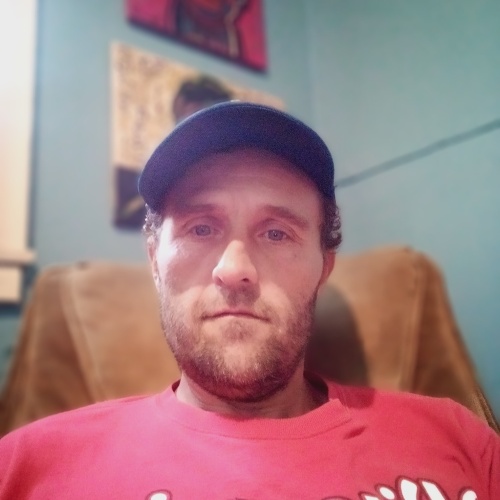 Jason Kerzinski is a street portrait photographer and journalist who has published stories in The Real News Network, Scalawag, The Progressive, and Antigravity.