Pro-democracy 'blueprint' guides key voting bills in North Carolina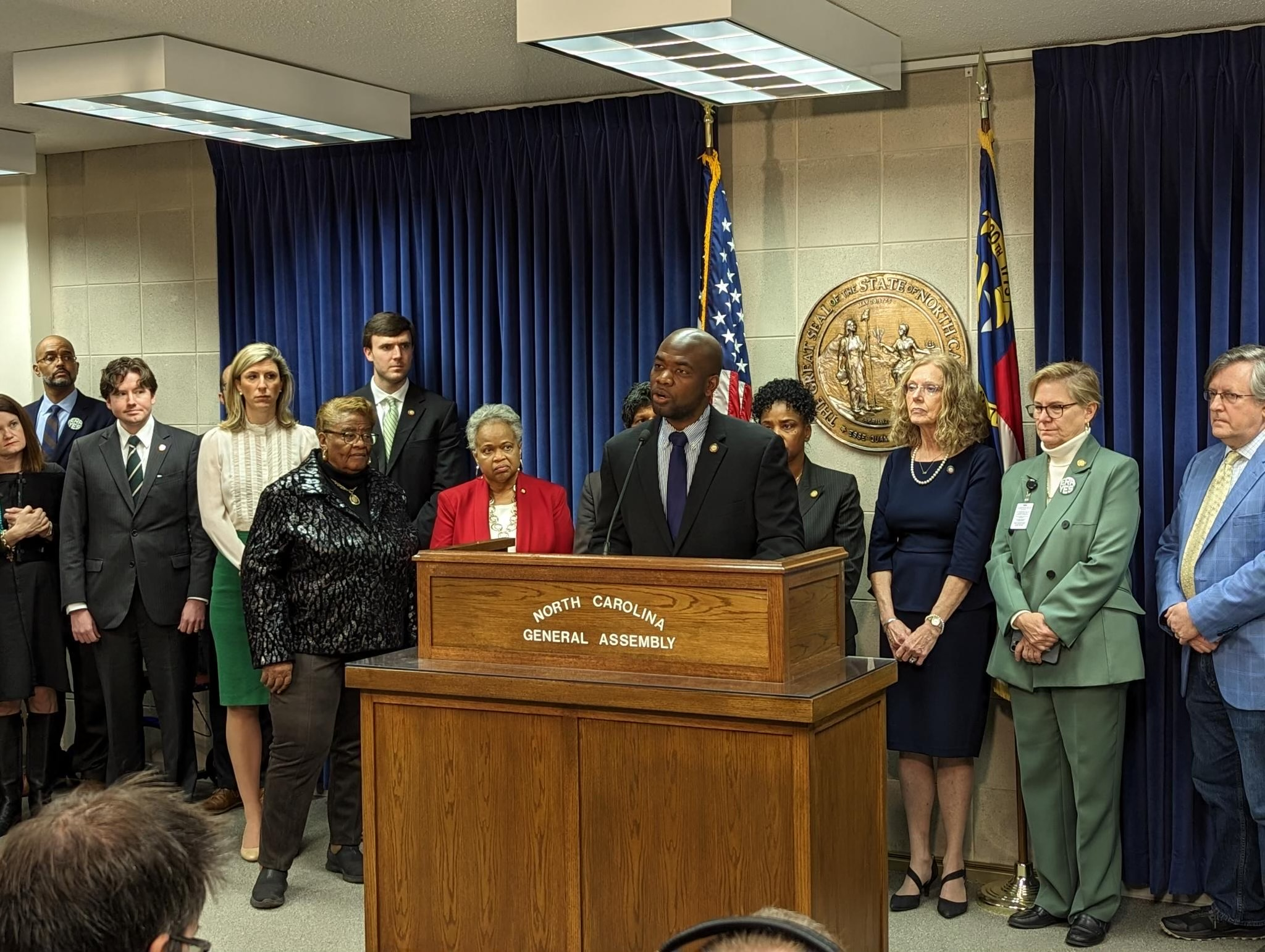 Leaders representing a coalition of more than a dozen research and advocacy organizations gathered outside the North Carolina legislature last month to unveil a report titled  "Blueprint for a Stronger Democracy" offering policy proposals for creating a more representative and inclusive state government.
The report was developed by North Carolina Voters for Clean Elections (NCVCE), a statewide nonpartisan pro-democracy coalition, and the Institute for Southern Studies (ISS), the Durham, North Carolina-based media, research, and education nonprofit that publishes Facing South. Other contributors were the Brennan Center for Justice, Campaign Legal Center, Common Cause North Carolina, Democracy North Carolina, Disability Rights North Carolina, Fix the Court, Forward Justice, League of Women Voters of North Carolina, North Carolina Asian Americans Together, North Carolina Black Alliance, North Carolina Budget and Tax Center, Southern Coalition for Social Justice, and Voters' Right to Know.
"We are united in our belief that a new vision of democracy is urgently needed in the state," as ISS Executive Director Chris Kromm said in his remarks at the press conference. In a recent interview with NC Policy Watch, NCVCE director Melissa Price Kromm noted that "a lot of these ideas came from the public," with the report serving to deliver those ideas directly to lawmakers.
The blueprint includes policies related to voting access, election integrity, voter intimidation, campaign finance reforms, and judicial accountability that have been embraced in other states by both Democrats and Republicans. Most of the policies outlined have been successfully implemented elsewhere and enjoy "broad public support across partisan and ideological lines," as the report notes.
Now some of the report's recommendations are showing up in voting legislation in the North Carolina General Assembly, where three major pro-democracy bills have all been referred to the House Rules Committee, which calendars bills:
House Bill 293,  the Freedom to Vote Act, is sponsored by Reps. Allen Buansi, Allison Dahle, Cynthia Ball, and Marcia Morey. It would increase funding for the N.C. State Board of Elections, improve voter roll list maintenance, increase penalties for voter intimidation, implement online voter registration, and expand weekend early voting hours. It would also establish a study commission to develop nonpartisan redistricting by 2030. "This bill takes vital steps to protect our democracy and expand voting access," Buansi said.


House Bill 362,  the Fix Our Democracy Act, is sponsored by Reps. Ashton Wheeler Clemmons, Shelly Willingham, Terry Brown Jr., and Zack Hawkins. It would take steps to strengthen voting protections, end partisan gerrymandering, combat election subversion, and ensure elections are fully funded. It would also help set up polling places on college campuses, establish nonpartisan judicial elections, and prohibit potentially problematic voter roll purging. "The Fix Our Democracy Act is the most ambitious state pro-democracy bill in our state's history," Advance Carolina said. "It will simplify voting for North Carolinians and ensure that going to the polls is safer and fairer."


House Bill 372, the Safeguard Fair Elections Act, would toughen criminal penalties for coercion, threats, or acts of violence against election officials and also better protect voters from intimidation during election season. Its primary sponsors are Reps. Morey, Dahle, Ya Liu, and Caleb Rudow.
"Having this trio of bills filed, advanced, and ultimately passed by our state representatives sends a clear, powerful message to the people: more work is needed to protect voter freedoms, election officials, and combat political corruption," said Cheryl Carter, co-executive director of Democracy North Carolina.
The bills are expected to face staunch opposition in the current Republican-controlled General Assembly and are unlikely to pass into law during this legislative session. Nevertheless, as Price Kromm told Facing South, they provide models "to make the promise of democracy real for us all."
Tags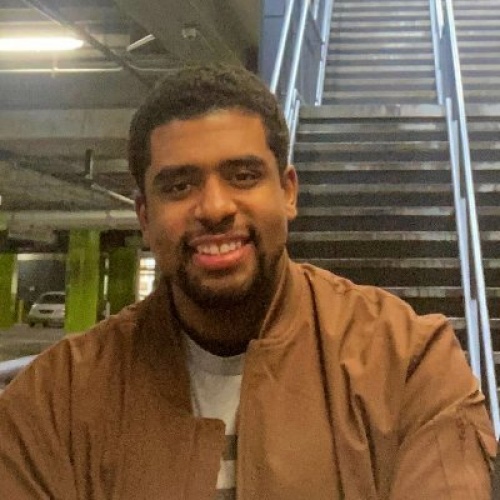 Benjamin Barber is the democracy program coordinator at the Institute for Southern Studies.