Taking on the 'forever chemical' threat in North Carolina school water supplies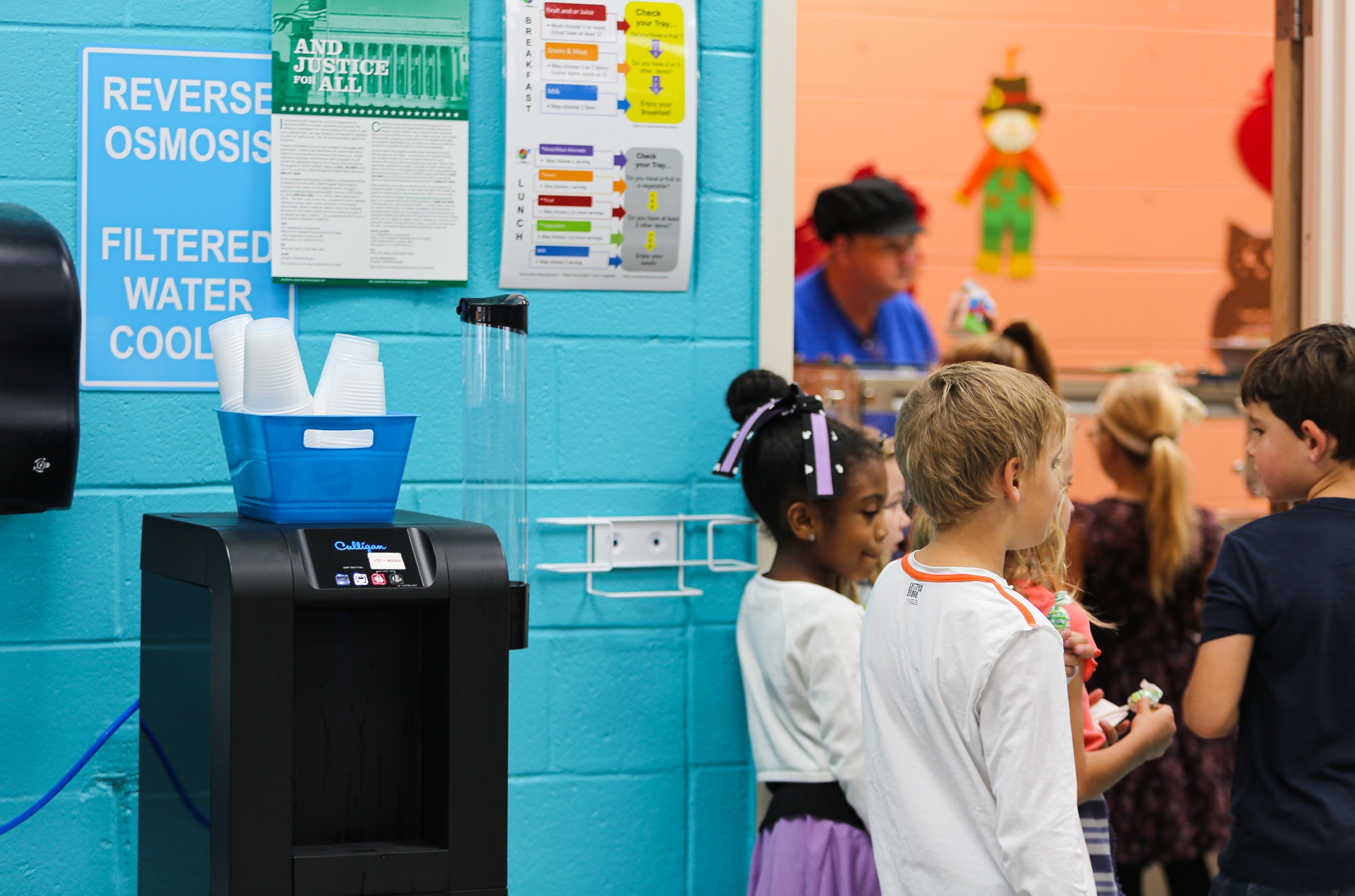 Emily Donovan's twin son and daughter had just finished the first grade when she found out the water her family drank for years was heavily polluted with unregulated industrial chemicals linked to cancer, immune suppression, birth defects, and other health problems.
The Donovans were among the hundreds of thousands of Wilmington, North Carolina-area residents who in 2017 learned about the extensive contamination of the Cape Fear River — the region's main drinking water source — by DuPont spinoff Chemours with polyfluoroalkyl and perfluoroalkyl substances (PFAS). The chemicals are part of a family of thousands of different manmade compounds that evolved from the company 3M's creation of the PFAS perfluorooctanoic acid (PFOA), which DuPont purchased to use for its nonstick cooking spray Teflon in 1951.
While PFAS have been detected in drinking water supplies or at military sites in all 50 states, North Carolina has risen to prominence in its struggles with the chemicals thanks to its large number of military bases, airports, industrial sites, and other locations that produce or use products containing PFAS.
Used extensively today in everything from firefighting foam and cleaning supplies to fast food wrappers and water-resistant clothing, PFAS are released into the soil, water, and air throughout the manufacturing process, and after the products that contain them break down in landfills. In recent years, U.S. manufacturers have voluntarily phased out a few of the more well-known PFAS following mounting public pressure, but the chemicals remain legal to produce and subject to oversight in only a handful of states, none of them in the South. And while the Biden administration recently announced a proposed rule to regulate a handful of PFAS in drinking water, it wouldn't take effect until later this year at the earliest, and water systems would have three years to comply. Meanwhile, the substances pose a significant danger: PFAS are known as "forever chemicals" because they can linger in people and the environment for decades thanks to a chemical structure that prevents them from naturally degrading.
"I was terrified for my children," Donovan said. "And I immediately wondered if PFAS caused my husband to develop a brain tumor three years after we moved to the area."
Among the several different types of PFAS found in the Cape Fear River watershed was hexafluoropropylene oxide dimer acid and its ammonium salt, which are commonly known as "GenX chemicals" after the processing technology used to make them. HFPO-DA is a replacement for PFOA that Chemours introduced in 2009 and produces at a site upstream from Wilmington near Fayetteville. While the Environmental Protection Agency (EPA) recently advised that drinking water with as few as 10 parts per trillion of these GenX chemicals can harm health, researchers looking at water from the Cape Fear found an average concentration of 631 ppt — levels that remained unchanged throughout Wilmington's Cape Fear Public Utility Authority's water treatment process.
The research into PFAS in the Cape Fear River was carried out by a team from North Carolina State University led by environmental engineering professor Detlef Knappe. They published their findings in Environmental Science and Technology Letters in late 2016, and the Wilmington Star-News picked up the story the following June. Donovan, a church worker, watched her community grapple with how to respond to the alarming revelations. Her own response was to co-found the advocacy group Clean Cape Fear, a grassroots group that's worked to protect the environment from additional PFAS contamination by promoting research and pressuring government actors at all levels to hold Chemours, DuPont, and other polluters accountable for the damage they've caused. These efforts have allowed Donovan and others in the group the chance to testify about their experiences everywhere from local government meetings to Capitol Hill.
Donovan was particularly worried about PFAS exposure in children, who are more sensitive to the chemicals' harmful effects because their bodies are still developing. Children also drink more water, eat more food, and breathe more air per pound of body weight than adults, which can increase their exposure risk. When Donovan turned her attention to the safety of drinking water in the affected region's public schools, she encountered a patchwork of uneven policies that left many children exposed to the toxic PFAS threat.
"For three years we knew that private schools were installing reverse osmosis systems, and we knew charter schools were doing it," Donovan said, referring to the most effective filtering technology for reducing PFAS contamination, which is also one of the most costly. "But the public school systems were not."
'The gravity of the situation'
As Donovan was disturbed to discover, access to safe drinking water in the state's public schools that have been affected by PFAS contamination is determined by the filtering technology used by the local water treatment facility and whether the school system itself has installed any PFAS filtration units — and these communities are largely on their own when it comes to footing the bill.
Under a 2019 settlement with the state Department of Environmental Quality and Cape Fear River Watch, an environmental advocacy group that's part of the Waterkeeper Alliance, Chemours is supposed to provide public water or whole building filtration systems for any households, schools, businesses, or public buildings that rely on private drinking water wells containing concentrations of GenX chemicals higher than 140 parts per trillion. Gray's Creek Elementary in Cumberland County is the only school that qualified for this assistance, and neither the federal nor state governments have pursued any sort of systemic response with helping schools afford better water filtration.
So the responsibility to take action has fallen to local officials pushed by parent-advocates like Donovan. That means efforts to reduce schoolchildren's risk of PFAS exposure varies wildly, with lower-income, less-resourced communities being far less likely to be able to offer effective protection.
North Carolina's public school funding system has been found to be among the worst in the nation in terms of overall funding levels and equitable distribution across districts; last year the state Supreme Court, then under Democratic control, ordered the legislature to increase funding as part of a long-running lawsuit brought by high-poverty counties, but Republican legislative leaders are fighting it.
Donovan and her fellow activists in Clean Cape Fear began seeking donations to cover the cost of installing water filtration units in local public school systems. They eventually secured $200,000 from Brunswick Regional Water and Sewer, or H2GO, for water-bottle filling stations with reverse osmosis (RO) filtration units in each of the schools that it services in the Leland area outside of Wilmington. RO systems use high pressure to force water through a semipermeable membrane and typically remove more than 90% of a wide range of PFAS.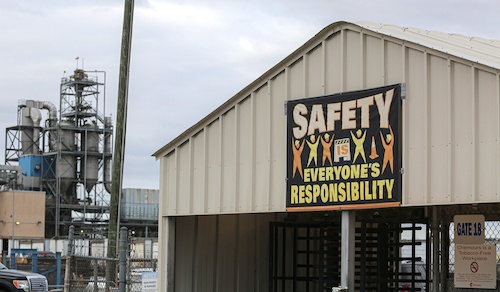 When Clean Cape Fear approached the Brunswick County school district with the donation, though, county officials and the school board rejected it. In a joint response to a WECT News 6 article about the intention of H2GO's donation, former County Manager Ann Hardy and former Superintendent Les Tubb wrote: "Results of our regular water supply tests, which have been examined and verified by scientific experts at the State, confirm that parents should have no concerns about their children drinking the water at our schools. … If alternative treatment methods are deemed to be the best way forward in the future, it is something that will be best implemented on a County wide basis."
But then in 2020, more than two years after Donovan's proposal was dismissed, the Environmental Working Group (EWG), a Washington, D.C.-based environmental health advocacy nonprofit, released an analysis of PFAS in tap water nationwide. Of the samples EWG looked at from 44 places across 31 states and D.C., it found the highest concentration of PFAS — 185 ppt — in the tap water of Brunswick County's Belville Elementary School.
After the study was released in January 2022, Brunswick and New Hanover County schools approved the budget for RO bottle-filling stations in the 49 schools within their systems that draw water from the Cape Fear River. Installation was complete over the course of the summer, and the units were online by the time school started that fall.
"It's devastating to know that it took national spotlight being brought back down to our community for everyone to realize the gravity of the situation," Donovan said.
Unequal protection
Just over 150 miles upstream of Donovan's community, past Chemours' industrial site near Fayetteville, the Cape Fear splits into its headwaters: the Haw and Deep Rivers. Just past the split lies the Chatham County town of Pittsboro, where a mom with a microbiology background named Katie Bryant also took a stand against PFAS pollution.
When she and her husband moved to town in 2011, Bryant didn't give much thought to her neighbors' warnings not to drink the water. But after she gave birth to two daughters and became more involved in the community, she kept hearing concerns about water quality. So she reached out to both Knappe at N.C. State and Pittsboro's water treatment superintendent.
During her conversation with Knappe in the fall of 2016, she learned that  the Haw River — Pittsboro's water source — had long been polluted with PFAS and other so-called "emerging contaminants" (see "Emerging Contaminants" sidebar) dumped into the water by the textile and furniture factories upstream. He recommended not taking long showers or bathing her daughters frequently. He also stressed that while some filtration methods could reduce the levels of PFAS in drinking water, the pollution really needed to stop at the source.
Pittsboro's water treatment superintendent at the time had a much different response. "He reassured me the numbers were small, were based on a lifetime exposure, and that you would have to drink a lot of it before seeing any adverse health effects," Bryant said. "But he was just giving the guidance that he was given, he was told to tell people that. He's just a water treatment manager, not a public health official. Why was that put on his plate?"
Bryant's family was living paycheck to paycheck at the time and couldn't afford the PFAS-removing filtration units Knappe recommended. But after Bryant's husband retired from the military in 2018 and she went to work for two different commercial microbiology labs, they were able to switch to buying spring water and soon installed their own at-the-sink RO unit.
Bryant could finally send her girls to school with enough safe drinking water to get through the day. She even brought in jugs of water for their classrooms, but she wasn't content knowing the rest of the kids at school didn't have the same opportunity to drink clean water.
In the summer of 2020, she and Elon University biology professor Jessica Merricks formed Clean Haw River, an advocacy group that's worked to spread awareness and hold polluters and governmental actors accountable for the region's water quality issues. That November, Pittsboro's Board of Commissioners created a water quality task force to help it assess unregulated contaminants in the Haw River and appointed Bryant chair. In that role, she advocated for the installation of RO units in the town's public schools, and in the spring of 2021 approached the Chatham County school board with price quotes for RO units from different companies.
But the school board rejected her proposal, believing Pittsboro's PFAS concerns were negligible since the town had just approved the installation of a granular activated carbon (GAC) filtration system in its water treatment facility that came online in August 2022. In these systems, water flows along beds of organic materials that certain contaminants bind to. And while they've shown the ability to remove different kinds of PFAS, their effectiveness varies significantly on a wide range of different factors (see "Existing Filtration Technology" sidebar).
In a 2020 performance study of different types of point-of-use filters, for example, Knappe and other researchers at N.C. State and Duke University found that while RO filters showed near complete removal of all the different PFAS they evaluated, the activated carbon filters weren't nearly as consistent. They removed an average of 60 to 70% of long-chain PFAS like PFOA and PFOS, but only an average of 40% of short-chain PFAS like GenX chemicals.
Last fall, Donovan and Knappe observed similar results when they sampled tap water from the different types of bottle-filling stations in her children's school. Water from the school's single RO station had no detectable levels of PFAS, but water treated by one of the school's GAC stations still contained several different kinds of PFAS.
The board also raised concerns about the RO systems filtering out fluoride and other minerals needed for health. UNC-Chapel Hill environmental engineering professor Orlando Cornell told Facing South that it's true RO would likely filter out fluoride and other minerals, but he noted it's highly unlikely that all the water a child drinks throughout the day would be filtered by an RO unit, and that the minerals removed can be acquired from many different types of food and drinks.
So Bryant and Merricks pivoted to building a partnership between the town and Chatham Marketplace, a local co-op grocer that sells RO-filtered drinking water. Under the arrangement that began last November, Pittsboro water users had free access to the store's RO-filtered water until the town's GAC system came online this August.
Now, Bryant and Merricks are focusing on facilitating a public conversation about the relationship between upstream polluters and governmental actors. In addition, the two are working to expand their outreach and public awareness efforts to more communities across the state and beyond.
This past January, the town of Pittsboro became the first municipal government in North Carolina to file a lawsuit against PFAS manufacturers over their products' contamination of the town's drinking water source. Among the companies named in the suit are 3M, DuPont, and Chemours. The lawsuit was filed by Pittsboro Town Attorney Paul Messick Jr. and Sher Edling LLP, a California-based  firm specializing in environmental cases that Bryant originally approached in 2021 and connected with Pittsboro officials.
A drop in the bucket
In June 2022, the EPA released new drinking water health advisories for several different PFAS to reflect the most recent research on their health impacts. The numeric advisory levels indicate how much of a certain chemical needs to be found in drinking water before negative health effects can be expected from a lifetime of exposure. The agency set the final lifetime health advisory level for GenX chemicals at 10 parts per trillion and for perfluorobutane sulfonic acid or PFBS, a PFOS replacement, at 2,000 ppt. It also issued two new interim health advisory limits for PFOA (.004 ppt) and PFOS (.02 ppt).
Lee Ferguson, a Duke University environmental engineering professor, says that these new interim advisories are low enough that testing for them in drinking water wouldn't be practical or even possible.
"The analytical capabilities don't really exist to measure levels below those health advisories," Ferguson said. "I think what their levels actually mean is that they consider any detectable level of PFOA and PFOS to be a health risk."
After the new advisories were released, Chemours filed a lawsuit against the EPA, claiming the agency's analysis of GenX chemicals was flawed and the corresponding advisory limit made excessively low. In response, Clean Cape Fear, Cape Fear River Watch, and a host of other environmental groups filed a motion to intervene in Chemours' legal challenge, and a federal appeals court granted their motion last month. Meanwhile, a North Carolina superior court this month denied DuPont's and Chemours' motion to dismiss another lawsuit that the state and Attorney General Josh Stein filed against the companies in 2020 over the damages PFAS have inflicted on the state's drinking water and other natural resources.
This month, the Biden administration proposed the first-ever national drinking water standard for six different PFAS. The rule would regulate PFOA and PFOS as individual contaminants at a level that can be reliably measured: 4 ppt. It would regulate four other types of PFAS — PFNA, PFHxS, PFBS, and GenX chemicals — as a mixture. If finalized, the proposal would establish legally enforceable levels and require public water systems to monitor for these chemicals and reduce levels if concentrations exceed the standards. The EPA would generally give public water systems three years from the date of the regulation's adoption to comply.
The cost of compliance will be considerable, with the EPA estimating it at $772 million nationwide. But the agency has already made some financial resources available to communities. Last summer, the EPA announced that states, territories, and tribes would be invited to apply for $5 billion in grant funding to address PFAS and other emerging contaminants over the next five years. The funds are meant to help public water systems in small or disadvantaged communities afford the water quality testing and infrastructure needed to respond to PFAS contamination.
And last month, EPA Administrator Michael Regan, who grappled with PFAS contamination as the former head of North Carolina's Department of Environmental Quality, announced that the Biden administration would make $2 billion of the allotted $5 billion available immediately to small and disadvantaged communities. Of that $2 billion, North Carolina will receive around $62 million.
"I'm very grateful that Congress has made the effort and has recognized there needs to be some level of funding for communities that are dealing with this catastrophe," Donovan said. "But when you look at it from the 30,000 foot view, it's a drop in the bucket, and that money will go quickly."
For example, at its Cary/Apex Water Treatment facility the town of Cary uses a powdered activated carbon (PAC) system, which employs the same type of technology as GAC systems but in the form of powder-like particles released into the water. This treatment process costs the town between $1.5 million and $2.5 million a year to maintain for the 280,000 residents that rely on it. And the low-pressure RO system Brunswick County is constructing in their Northwest Water Treatment Plant, which supplies all or part of every one of their customers' water, is costing the county over $167 million just for the installation, never mind upkeep.
In addition to the funding from the EPA, North Carolina Gov. Roy Cooper announced last month that the state will be investing $2.3 billion worth of federal funds from the American Rescue Plan and Bipartisan Infrastructure Law to improve the state's drinking water, wastewater, and stormwater infrastructure over the next two years.
A portion of these funds will also be going towards responding to PFAS contaminations, like the $17.9 million the Town of Pittsboro is receiving to help further control emerging contaminants with additional treatment methods. But environmental activists see a major issue in the government's approach with these investments: It puts an additional financial burden on those victimized by PFAS in the first place.
"Those are taxpayer dollars, so you're talking about us paying for the damages caused by private entities making billions of dollars," said Dana Sargent, executive director of the environmental advocacy group Cape Fear River Watch. "I think it's great that the government has decided to do that with our money, but again, that's our money, and it should be Chemours' money, and DuPont's money, and 3M's money."
Advocates are also frustrated that the government's emphasis remains on filtering PFAS pollution from water supplies rather than stopping the pollution in the first place. They say that until the EPA's efforts include taking action against the use and release of PFAS by various industries, the agency is still offering only a temporary solution.
Sargent shares this frustration but embraces a both/and approach.
"The goal is to stop it at the source," Sargent said. "And in the meantime, we have to help people have clean water. Because these chemicals aren't degrading, and stopping them at the source now is not going to somehow magically clean up our drinking water. We have to do both."
* * *
The following investigation used the findings from the North Carolina PFAS Testing Network's 2018-2019 water sampling and analysis work (see accompanying sidebar, "PFAS levels and protections in North Carolina school systems"). Facing South examined the areas dependent on the 27 different water treatment facilities or distribution systems where the Testing Network collected a sample with a total PFAS concentration of over 40 ppt. These facilities and systems are listed below and pinpointed on the map, along with the specific filtration technology they use, the public schools that rely on them for drinking water, and the response by impacted schools.
With the information included in this analysis about Neuse Regional Water and Sewer Authority, the following caveats must be addressed. Because the Pitt County school system does not track which schools fall within which NRWASA service areas, we matched the locations of the county's schools with nearby points of reference found in NRWASA's map of the service areas of their different member entities.
If any of the water treatment facilities or school systems included in this analysis have updates to this information, we ask that you please reach out to info@southernstudies.org.
Tags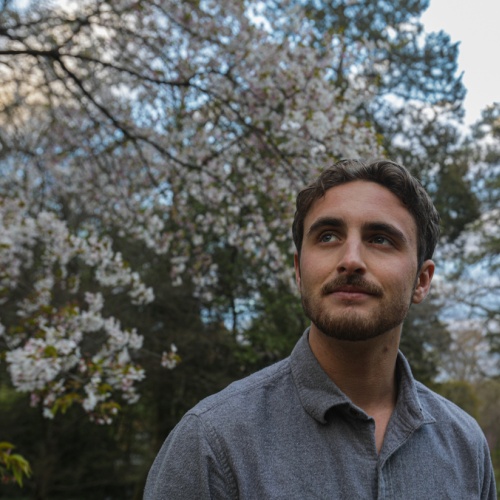 Alasdair McNinch is a freelance investigative journalist and photographer based in North Carolina. As a senior at UNC-Chapel Hill studying journalism, he plans to continue focusing his work on environmental and social issues and eventually expand to Central America and the Caribbean.