N.C. Supreme Court sets up tight timeline to implement voter ID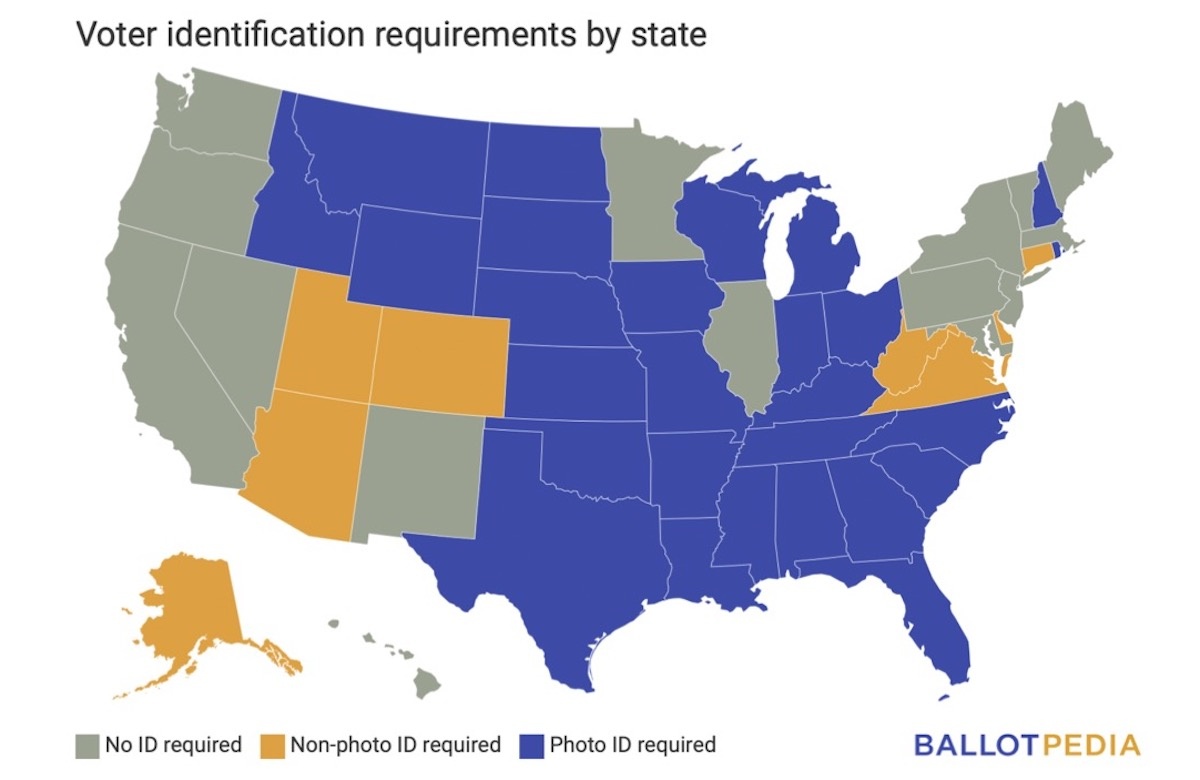 Update, May 16, 2023:
After this story's publication, the North Carolina State Board of Elections asked leaders in the General Assembly for nearly twice the funding currently being proposed in the state budget to carry out the new voter photo identification law. 
In a letter obtained by Facing South, Karen Brinson Bell, the board's executive director, explained to state legislators the gaps between the $3.5 million allocation in the House-approved state budget and the needs of the state board in order to successfully roll out the voter ID requirement, as well as other changes necessitated by the recent state Supreme Court rulings. The North Carolina Senate unveiled its budget proposal on May 15 and will have to reach a compromise with the House's spending plan. 
According to the letter, the elections board is asking for $6.5 million over the next two years to implement the voter ID law. Brinson Bell cites the 2024 presidential elections, noting that the proposed $3.5 million would only cover costs through the end of the coming fiscal year. 
The increased funding and ability to spend the money over two years would help the board more effectively educate voters and ensure county boards and thousands of poll workers are up to the task of implementing photo ID requirements, the letter argues. The funding would also cover the costs of three North Carolina-wide postcard mailings, including those targeted towards individuals lacking the proper IDs, as well as a paid advertising campaign to reach more than 7 million voters in the state, voter ID printing by county boards, a secure photo database, and training for workers at almost 3,000 precincts. 
"While I understand that there are many competing priorities this session, as there are in every session, I ask that you prioritize the unique role the State Board of Elections plays in building confidence in our government, supporting our counties, and safeguarding the right of North Carolinians to vote in fair and accessible elections in 2023 and 2024," Brinson Bell wrote. "The task ahead of our elections officials in preparing for the 2024 general election is significant. But with your support, we are up to the task."
Brinson Bell also requested recurring funding for an in-person voting specialist, software developers, database support professionals, and five additional election specialist positions supporting the state's 100 county election boards. 
* * *
In less than four months, voters in some of North Carolina's biggest cities will be preparing for local elections. In addition to checking that they're properly registered and researching the issues and candidates, North Carolinians this year will also have to ensure they comply with a new voter identification requirement.
On April 28, the Republican-controlled North Carolina Supreme Court reversed decisions on voter ID mandates and partisan gerrymandering that had been made just five months prior by the previous court under a Democratic majority. For the state Supreme Court to rehear such cases is rare; in the previous 30 years, the court granted a petition for rehearing only twice, according to The Daily Tar Heel.
The voter ID ruling reversed a decision blocking a 2018 law that had required voters to show photo identification at their polling places — a law the lower court found to be racially discriminatory. North Carolina is now among the 35 states — including all 13 in the South — that have some kind of voter ID requirement in place or about to be, according to Ballotpedia.
Republicans have long championed voter ID laws, claiming they curb election fraud — even though the kind of voter impersonation such laws can prevent is extremely rare. Opponents point to the disproportionate disenfranchising impacts such laws have on communities of color and other demographic groups — people with disabilities, the elderly, students — who studies have found are less likely to have the necessary IDs.
In a statement on its website, the North Carolina State Board of Elections said the photo ID law will be implemented by the September primary for this year's local elections. 
"The State Board is working with the 100 county boards of elections to ensure a smooth rollout of the photo ID requirement," it said. "This includes informing voters about the change and the acceptable forms of identification for voting, ensuring any voter without an ID can get one, training the county boards on implementation measures, updating forms and envelopes for absentee voting, creating and printing new signage for polling places, and many other efforts."
The voter ID requirement will go through additional refinement in the rule-making process, but the law outlines the following forms of ID that will be acceptable for voting, as long as they haven't been expired for more than a year:
North Carolina driver's license
North Carolina voter photo ID card, issued free of charge by county boards of election
A non-operators ID issued by the North Carolina DMV
U.S. passport
Tribal enrollment card issued by a state or federally recognized tribe 
Student ID card issued by the state's public university system or a community college or private postsecondary institution as defined by the state
Employee ID card issued by a state or local government entity 
U.S. military ID cards and veteran ID cards, regardless of whether the card has a printed expiration date, also qualify. 
In an email to Facing South, state elections board spokesperson Patrick Gannon said the agency will provide the public with information about the ID requirement in the coming weeks and months through its website and social media. To reach potential voters less likely to have photo IDs, he also said the board plans to conduct outreach to colleges and universities and to provide information to county boards of elections and advocacy groups, though the extent of that outreach will depend on funding.
"If funding is available, we will consider mass mailings, TV and radio ads, social media ads, billboards, etc.," Gannon said. The agency will also ensure printers for producing free voter IDs are available to all county boards of elections.
Though the state budget for the coming fiscal year has not yet been approved, the North Carolina House of Representatives has proposed allocating $3.5 million to the state elections board to implement voter ID. A 2011 analysis by Facing South and the Institute for Southern Studies found that an effective voter ID program could cost taxpayers in North Carolina between $18 million and $25 million over three years for expenses including voter education, fees for getting certain photo IDs, and administrative training. A 2020 investigation by The Guardian into voter ID laws across the country found similar sizable costs in other Southern states.
The greatest expenses for implementing a free voter ID program are typically around advertising, said M.V. Hood III, a professor of political science and director of the School of Public and International Affairs' Survey Research Center at the University of Georgia. 
"I would say the bigger variable is how much advertising they want to do," Hood said. The proposed state budget doesn't currently specify how the funds should be spent.  
At the local level, Pandora Paschal, director of the Chatham County Board of Elections, anticipates longer training sessions for election workers and continued collaborations with political parties and advocacy groups like the League of Women Voters to get out the word about new requirements. She said her county still has the printer used to make IDs for the 2016 primary. 
"We will try to make sure that our poll workers are trained very well on this issue," she said.
Vote Riders, a national nonpartisan nonprofit that provides voter ID education and assistance, has also been collaborating with voting rights advocacy groups in the state. Pamela Pearson, the group's national voter ID assistance director and a coalition coordinator in North Carolina, pointed out some of the challenges in obtaining approved photo ID.
"In order to get an ID, if it's the first time in North Carolina, you have to have your birth certificate, your Social Security card, and one or two proofs of residency," she said. "But in order to get your birth certificate and your Social Security card, you often need identification. And so it's a pretty vicious circle."
Jeff Loperfido is interim chief counsel for voting rights at the Southern Coalition for Social Justice, a Durham-based legal nonprofit that filed the 2018 lawsuit claiming North Carolina's voter ID law was racially discriminatory. He worries that implementing the new law in time for the upcoming elections will be a challenge. 
"I think a lot is going to fall on the state board and the county boards to educate the public and educate their staff in order to have processes in place to avoid inadvertent disenfranchisement," he said.
Tags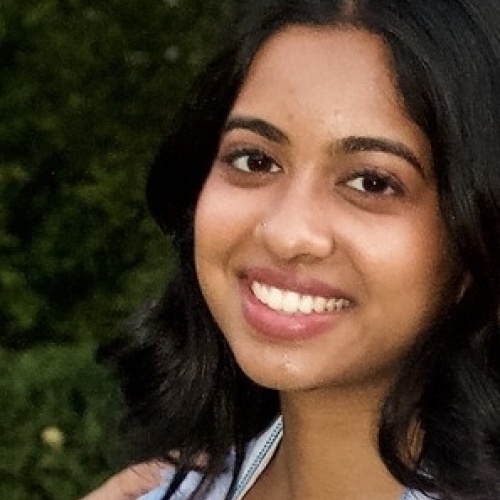 Maydha Devarajan is the 2023 Julian Bond Fellow at Facing South. She previously worked as a reporter for the Chatham News + Record and as a metro reporting intern at the Raleigh News & Observer. Maydha has also served as a research intern with UNC-Chapel Hill's Southern Oral History Program and the Center for Innovation and Sustainability in Local Media.