Southern lawmakers undermine ballot access for voters with disabilities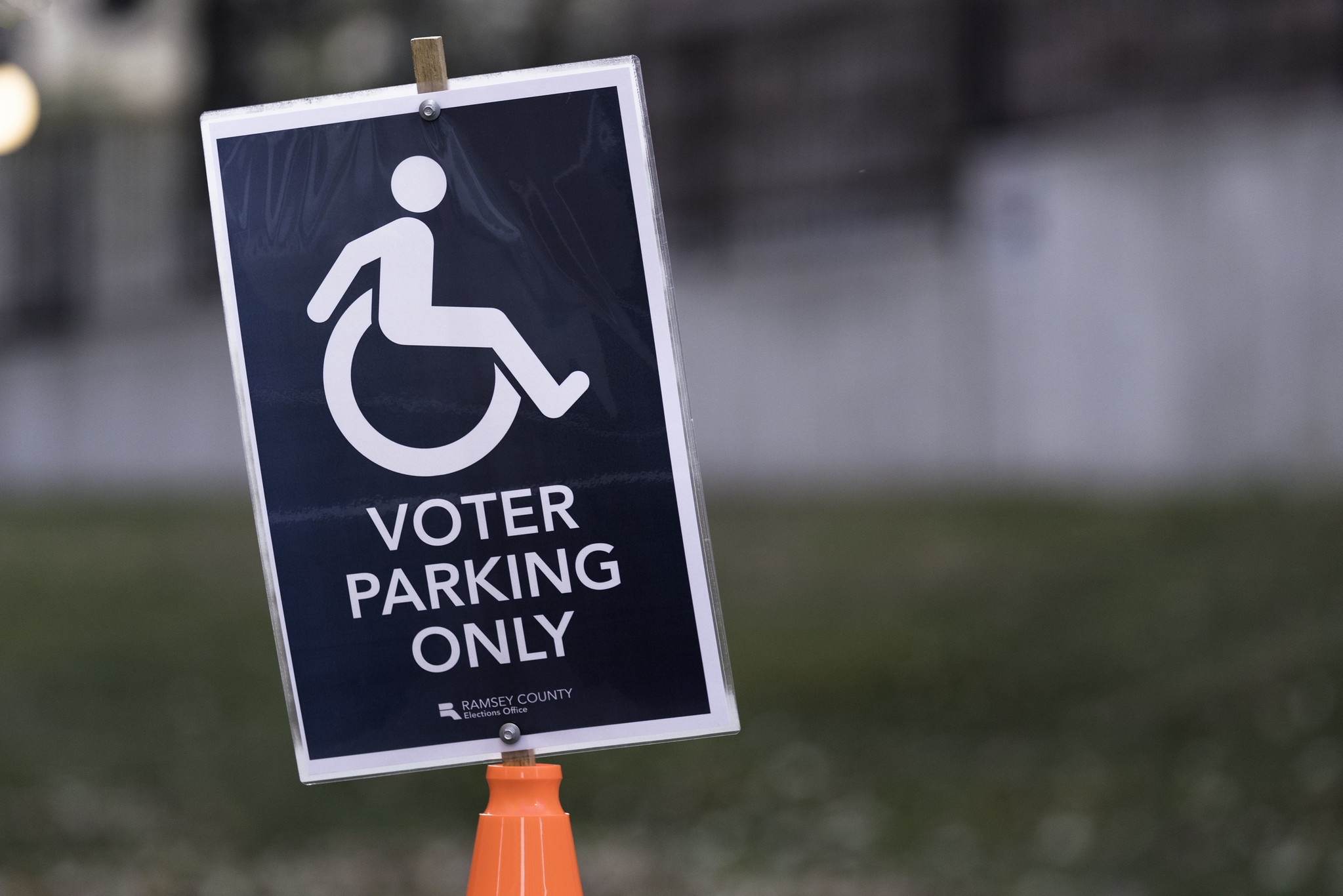 Turnout among voters with disabilities hit record highs in the 2020 presidential election. Approximately 62% of voters with a disability participated in the 2020 election, compared to around 56% in the election four years earlier — primarily due to policies implemented by states that made it easier to cast a ballot during the pandemic. However, 11% of these voters, or nearly two million people, still reported having difficulty voting — almost double the rate of people without disabilities.
As the 2024 election approaches, voters with disabilities still face significant barriers to casting a ballot, and advocates are worried those challenges may grow. According to a 2021 report from the Center for American Progress (CAP), even with the accessibility measures adopted during the COVID pandemic, one in every nine disabled voters faced some sort of barrier to accessing the ballot box in the 2020 elections. An analysis of the 2020 Election Disability and Voting Accessibility Survey by researchers from Rutgers University also found that people with disabilities were nearly seven percentage points less likely than non-disabled people to participate in that year's elections. 
The CAP report notes several obstacles to casting a ballot for voters with disabilities, such as overly-complicated mail-in voting rules, physically-inaccessible in-person voting and registration sites, and election materials that can be challenging to comprehend, specifically for people with reading or learning disabilities.  While 27% of adults in the U.S. have some disability, the percentage of people living with disabilities is greatest in the South. And the COVID-19 pandemic likely resulted in 1.2 million more disabled people nationwide by the end of 2021, according to another CAP research report.  "Disability is such a broad spectrum, and it's often thought about in one way and not the diverse ways that it impacts people," Dom Kelly, president and CEO of New Disabled South, told Facing South. "And that's what I hope people can start to understand, is if there is such a diverse spectrum of disability, that it means we need diverse options for participation."
For years, disabled voters have been burdened by restrictive voting policies introduced in Republican-led states that limit what assistance a voter can receive and whether someone else can return a voter's mailed ballot. Advocates note that the same vote-suppressing measures that many Republican-controlled Southern state legislatures have adopted to undermine turnout in communities of color have also impeded voting by people with disabilities. "So much of this legislation, you can see it's explicitly targeted toward Black and Brown communities, especially in the South," Kelly said. "Most people don't see how explicit it is in how it targets disabled voters. But disabled voters are at every intersection of race, every intersection you can imagine, there're disabled voters. And a lot of times these laws weaponize disability as a way to justify further making it difficult to vote."
For instance, according to the Brennan Center for Justice, Arkansas and Florida have enacted laws that specifically target mail-in voting — the most common method of casting a ballot for disabled voters during the 2020 election. Voter ID laws, early-voting restrictions, polling place closures, and limits on curbside voting and ballot drop boxes — many of which have been implemented in Southern states like Alabama, Florida and Mississippi — also disproportionately impact voters with disabilities. 
Legal challenges
Two months ago, disability and voting rights advocates in Mississippi sued the state in federal court, arguing that a new law violates federal voting protections for people with disabilities. Senate Bill 2358 restricts who can collect and return mail-in ballots. Under the new law, only election officials, postal workers, family members, household members, or caregivers can assist voters with disabilities in returning their completed mail-in ballots. The law places criminal penalties and fines on those who break the law. Before the measure was implemented, a voter with disabilities could delegate anyone of their choosing to return their mail-in ballot, including social workers, voting organizations, and other third-party individuals or groups. Supporters of the law say it is needed to prevent "ballot harvesting," a process in which individuals take advantage of the election system by tampering with or scrapping collected ballots. Republicans have argued that this process undermines the democratic process and leads to more vote theft and fraud. However, studies have found this to be highly uncommon in U.S. elections. One of the most prominent cases of ballot harvesting took place in eastern North Carolina and was orchestrated by a GOP operative, who was arrested and charged for obstruction of justice and ultimately died while awaiting trial in 2022.
The voting protections lawsuit filed in May by Disability Rights Mississippi, the League of Women Voters of Mississippi, a voter, and two individuals who provide voter assistance argues that the law violates Section 208 of the Voting Rights Act of 1965, which guarantees that a person who needs help with voting due to "blindness, disability, or inability to read or write" can receive assistance from a "person of the voter's choice," except the voter's employer or union representative. Mississippi's new law went into effect on July 1. The plaintiffs are requesting that the court block the law before the state's primary election in August. "Voters — especially those with disabilities — depend on the assistance of community groups, friends, and neighbors," said Peg Ciraldo, co-president of the League of Women Voters of Mississippi. "Now these neighborly efforts are being criminalized, and Mississippi voters in need of assistance are being silenced. Democracy in Mississippi cannot be whole when these voters are disenfranchised."
Earlier this year, in May, Georgia voting rights organizations filed an emergency preliminary injunction against Senate Bill 202, ahead of the 2024 election season. The motion was filed as part of current litigation in AME Church v. Kemp, which challenges S.B. 202 for unlawfully establishing barriers to voting that dilutes the political influence of communities of color, women, and people with disabilities. The law was signed by Georgia Governor Brian Kemp in 2021; then, several lawsuits were filed against it in court. Now advocates are challenging two provisions of the law that specifically impact people with disabilities. One makes it a felony for third-party individuals to help a person with a disability return their absentee ballot; the other mandates that counties move ballot drop boxes from accessible outdoor sites to locations inside polling places that are more difficult for people with disabilities to reach and limit the hours they can be used.
Voting rights advocates believe that these provisions violate the Americans with Disabilities Act and Rehabilitation Act of 1973 by keeping disabled voters from having an equitable and equal chance to access and participate in the state's elections. "It's essential that we stop S.B. 202 from infringing on our rights," said Zan Thornton, co-chair of Georgia American Disabled for Attendant Programs Today (ADAPT) in a statement with the ACLU. "That dramatic rise in barriers facing disabled voters of Georgia underscores the need for an injunction before 2024."
And last month in Texas, Republican Governor Greg Abbott vetoed a bipartisan bill that would have ensured greater mail-in voting access for people with disabilities. The bill would have expanded access  in particular for individuals who are blind or paralyzed and need assistance filling out their ballot. House Bill 3159, co-written by state representatives Jeff Leach, R-Plano, and John H. Bucy III, D-Austin, would have allowed voters who needed voting assistance to  cast a mail-in ballot  through an accessible electronic system. Voters would then print and mail the ballot to the appropriate election official. Bucy has introduced similar measures since taking office in 2019. Abbott — who is paralyzed and uses a wheelchair — defended his veto by saying that H.B. 3159 would not exclusively limit the accessible absentee ballot system to voters with disabilities, suggesting that it could allow any voter who qualifies to vote by mail to receive an electronic ballot. He did, however, sign a bill that allows voters with disabilities or mobility issues to skip the line at the polls, and requires polling sites to reserve two parking spaces for curbside voting.
Advocates argue that Abbott inaccurately described aspects of the bill. For example, the bill makes it a requirement for individuals using the accessible absentee ballot system to attest to having a disability or condition that prevents them from showing up at a polling place. Currently, a person falsely claiming to qualify for mail voting could be charged with illegal voting, which will become a second-degree felony in the state later this year, the Texas Tribune reported in June.  "Greg Abbott either didn't read this bill closely enough to understand what it really does or is deliberately working to make it harder for Texans with disabilities to vote," said Katya Ehresman, voting rights manager for Common Cause Texas.
Tags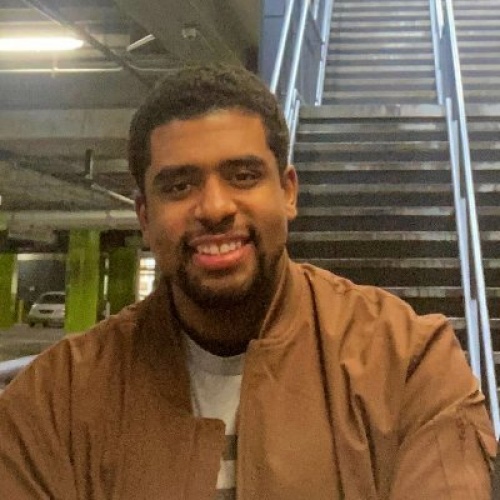 Benjamin Barber is the democracy program coordinator at the Institute for Southern Studies.