Election disruptions and barriers in Southern states point to challenges for 2024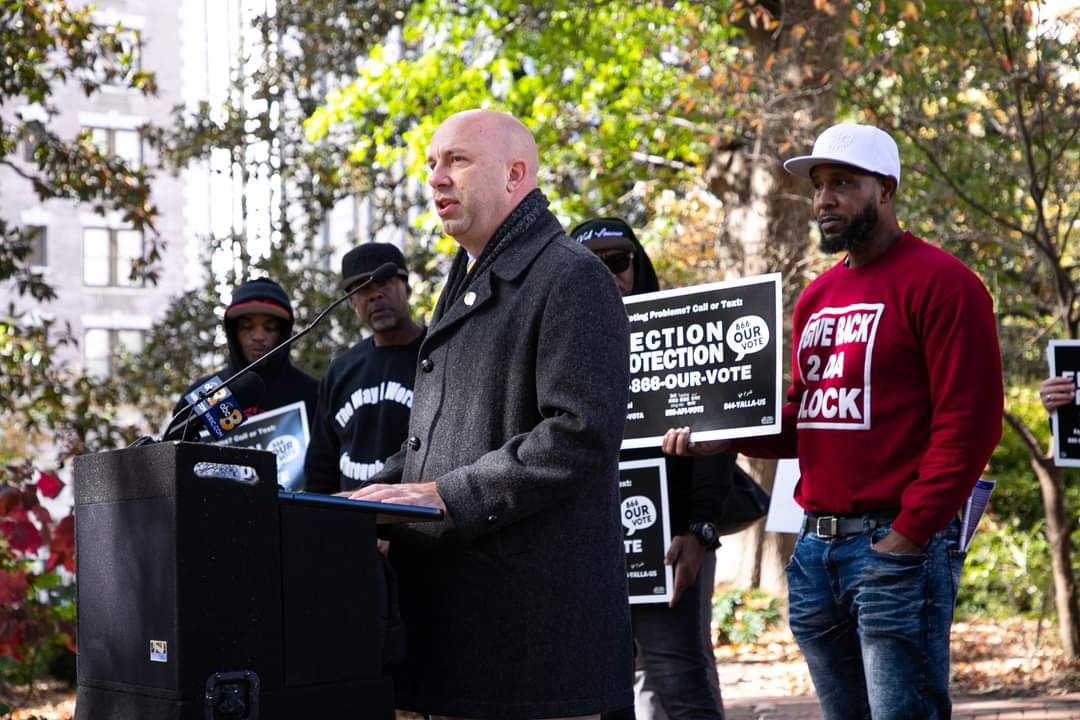 Many Democratic candidates in the South performed better than expected in the 2023 elections. The off-year election saw gubernatorial and state legislative elections in several states — including Kentucky, Louisiana, Mississippi, and Virginia in the South —  along with ballot measures, mayoral races, and other local offices. Democratic Gov. Andy Beshear was re-elected to a second term in Kentucky, a state former President Donald Trump won by more than 25 points in 2020, while Democrats in Virginia flipped the House of Delegates and gained full control of the state's legislature.
Young voters had a significant impact on many of these races. For instance, college students in Virginia turned out to the polls because they were motivated by maintaining the state's abortion access, which Republican candidates and Gov. Glenn Youngkin (R) had promised to severely rein in. Virginia is the only state in the South that has not limited or outlawed abortions since the Supreme Court overturned Roe v. Wade. 
While turnout was down in the state compared to the last year there were legislative-only state races in 2019, youth voting organizations saw increased turnout on several college campuses. 
"In Virginia, thousands of young voters turned out to protect abortion access, fight for climate justice, and build a more equitable education system," NextGen America President Cristina Tzintzún Ramirez said in a statement. "On campuses that NextGen America organized on, young voters registered historic turnout, exceeding 2019 turnout levels at William and Mary, Richard Bland College, and Virginia Tech. On Virginia Tech's campus, youth vote turnout also exceeded 2022 levels."
However, voters still faced election challenges and discriminatory voting practices in other states. In Mississippi, Republican Gov. Tate Reeves won a competitive reelection bid despite significant mobilization and turnout by Black voters. Democrat Brandon Pressly lost by about four points, or more than 35,000 votes. The governor's race was marred by ballot shortages and long lines, which, although unlikely to change the outcome of the gubernatorial race, raises concerns about the administration of the state's elections. 
Before the election, voting rights organizations spent months mobilizing Black communities across Mississippi. The concentrated voter outreach efforts increased after a Jim Crow-era law that used an Electoral College-type system to elect state leaders and diluted the influence of Black voters was overturned.
On election day, at least nine polling locations ran out of ballots in Hinds County, Mississippi's most populated county and home to its capital city, Jackson, which has an 83% Black population and has been targeted by the Republican-controlled state legislature. Mississippi's lack of expansive voting programs such as early voting, no-excuse absentee voting, and online voter registration means that the majority of ballots are cast on Election Day.
"Black voters in Hinds County are still in line casting ballots due to Mississippi's failed election system & ongoing voter suppression," Janai Nelson, President and Director-Counsel of the NAACP Legal Defense Fund, said the night of the election. "We must honor every person's exercise of the right to vote. There cannot be two voting systems — one Black, one white — unequal and thus unlawful."
Two groups filed separate lawsuits to extend the time to vote on election night, but dropped those legal challenges this week. 
New barriers to voting
Suppressive state voting laws have continued to target Black and other marginalized communities across the South, deepening the concerns of voting rights advocates who worry that they will continue to undermine turnout in communities of color — something that has long been an issue.
In the last decade, the U.S. overall and the South specifically have become more racially diverse, according to the latest data from the U.S. Census Bureau. An analysis from the nonpartisan Brennan Center for Justice found that racially-diverse states governed by Republicans are more likely to implement restrictive voting policies. And three of the 10 states that had the highest diversity index in 2020 are in the South: Florida, Georgia, and Texas. 
All three are controlled by Republican governors and legislatures that have passed restrictive voting laws disproportionately affecting communities of color. So far this year, at least 14 states have implemented laws making it more difficult to cast a ballot that will be in place for the 2024 election.
Other discriminatory practices this year disproportionately affected communities of color and other marginalized groups. Weeks before this year's election, officials working with Virginia Governor Glenn Youngkin (R) admitted to mistakenly purging nearly 3,400 qualified voters from the state's rolls. All of the people who were removed had a prior felony conviction but had their rights reinstated by the governor. Past governors expedited the rights restoration process, but Youngkin has instituted a case-by-case basis for reinstatement. 
"The Virginia Constitution is very clear: once someone's right to vote has been restored, a technical probation violation is not grounds to take it away again," said ACLU of Virginia Policy and Advocacy Strategist Shawn Weneta in a statement. Virginia is the only state where a person convicted of any felony automatically loses the right to vote. Nearly 102,000 people are unable to cast a ballot in Virginia because of a felony conviction, according to an estimate by the Sentencing Project.
Earlier this year in Georgia, Secretary of State Brad Raffensperger removed an estimated 189,000 people from the voter rolls, which created concern for many voting advocates who referred to the massive voter purge efforts in recent years. Experts also note that for many states, this was one of the first elections without using the Electronic Registration Information Center, also known as ERIC. The multistate program is used to ensure accurate voting lists. 
Voter ID comes to NC
North Carolina lawmakers recently passed election laws with several concerning provisions, including new barriers for voters who chose to participate in early voting. And, after years of litigation, this was also the first year with a voter photo ID requirement fully enacted in the state, aside from a brief period it was used in the 2016 primaries. Although the State Board of Elections only reported 40 ballots so far being rejected because of the identification requirement during the state's primary elections on Sept. 12 and Oct. 10, advocates remain concerned that it could have an impact in the long run. 
The photo ID requirement is still facing a pending federal legal challenge from the state NAACP and other advocacy groups, which may go to trial next year. The state also had a surge in provisional ballots. According to State Board of Elections data, there were 3,630 provisional ballots cast statewide, compared to just 1,138 in 2021; provisional ballots are issued to voters when problems, such as alleged lack of proper identification, surface at the polls. In addition, many voters faced confusion about the new laws and how to navigate this year's election cycle.  
Democracy North Carolina's nonpartisan voter hotline received 151 calls on Election Day this year, compared to 78 on Election Day in 2021. "This election has shown us this work is far from over," said Adrienne Kelly, Co-Executive Director of Democracy North Carolina. "We will follow canvass monitoring for the municipal elections and immediately begin to gear up for the 2024 primary and presidential elections."
Tags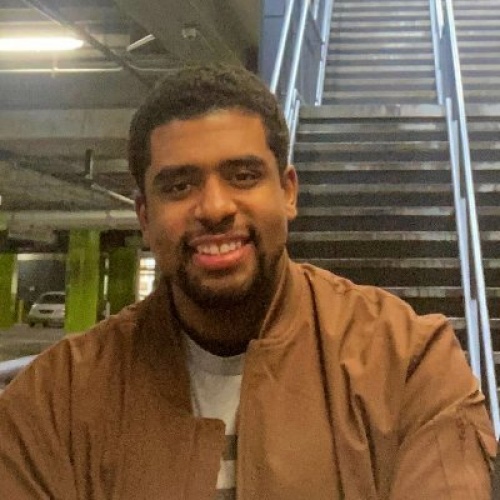 Benjamin Barber is the democracy program coordinator at the Institute for Southern Studies.