Black Belt Power: African-Americans come back South, change political landscape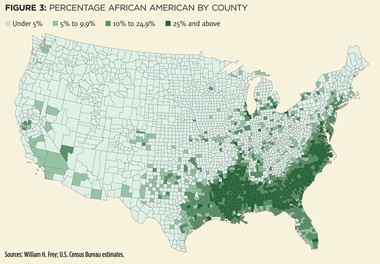 Much of the media buzz about the 2010 Census has focused on the role of Latinos and new immigrants in changing the face of the country. It makes sense: According to the
U.S. Census Bureau
, about half of the nation's growth over the last decade was driven by
growth in the Latino community
, much of it in Southern states.But equally influential in the South's rapidly-changing demographics is another story with a longer historical arc: The return of many African-Americans to Southern states after a decades-long exodus during the Jim Crow era.The Great Migration of some 6 million African-Americans from the South from between World War I and 1970 is one of the most significant demographic upheavals in U.S. history. According to author
Isabel Wilkerson
, at the turn of the century 90 percent of all African-Americans were living in the South. By the end of the Great Migration, nearly half were living outside the South, mostly in the cities of the North and West.The civil rights movement didn't end racism, of course, but it did change the South enough to entice many African-Americans to come back, igniting a reverse migration movement that continues to gain steam.The result: According to the U.S. Census, the South's share of the black population --
57 percent
-- is now the highest it's been since 1960.* That's still less than the
90 percent
mark before the Great Migration, but as the New York Times
reported
earlier this year, it's a dramatic change:
During the turbulent 1960s, black population growth ground to a halt in the South, and Southern states claimed less than 10 percent of the national increase then. The South has increasingly claimed a greater share of black population growth since -- about half the country's total in the 1970s, two-thirds in the 1990s and three-quarters in the decade that just ended.
The shift could significantly strengthen the political power of African-Americans in the South, especially in the
historic Black Belt
stretching from the mid-Atlantic to east Texas. Here's a map showing where the South's growing African-American communities are concentrated, according to the latest Census data: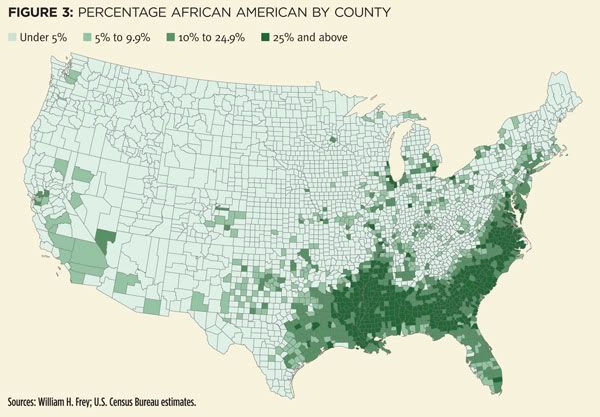 A glimpse of the political force this represents was
seen in 2008
, when record-breaking African-American turnout helped push Florida, North Carolina and Virginia into blue territory.It's also seen in Georgia, the epicenter of the Black Belt, where the African-American community
grew by more than 579,000
since 2000 -- the leading ingredient in making it the seventh-fastest growing state in the country.The 2010 Census also offers a glimpse of how Southern African-American communities are changing. Atlanta echoes a trend found across the South and country, where
suburban black neighborhoods
are growing at the expense of the urban core. The New York Times
notes
that "just 2 percent of the black population growth in the last decade occurred in counties that have traditionally been black population centers."African-Americans moving South also tend to be young: 40 percent of those moving to Southern states in the 2010 Census count were ages 21 to 40. Meaning that the political force of the latest phase of African-American reverse-migration South will be felt for years to come.
* The U.S. Census definition of "the South" includes Alabama, Arkansas, D.C., Delaware, Florida, Georgia, Kentucky, Louisiana, Maryland, Mississippi, North Carolina, Oklahoma, South Carolina, Tennessee, Texas, Virginia and West Virginia. The Institute for Southern Studies typically does not include DC, DE, MD and OK in its definition.
Tags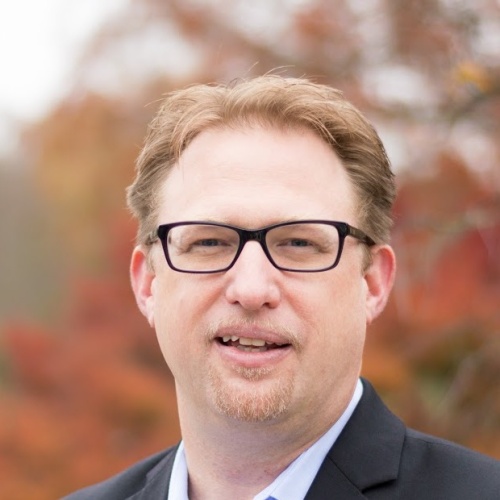 Chris Kromm is executive director of the Institute for Southern Studies and publisher of the Institute's online magazine, Facing South.