Troubled Waters: Gulf communities still reeling two years into BP disaster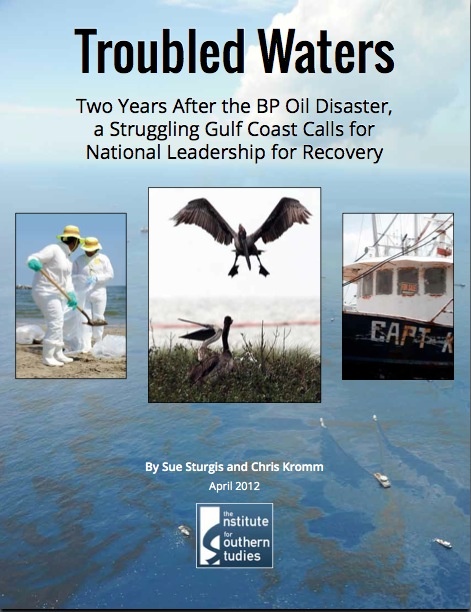 On April 20, 2010, BP's Deepwater Horizon rig in the Gulf of Mexico exploded, killing 11 workers and injuring 17 others. For three months the well gushed unchecked, sending 200 million gallons of crude oil into Gulf waters.
Two years later, BP insists the Gulf is well on the road to recovery. A PR blitz rolled out in late 2011 titled "Best Season" called on tourists to visit the Gulf, without even mentioning the Deepwater Horizon disaster. "The sun's out," the narrator says, "and the water's beautiful."
But a new report by Facing South/Institute for Southern Studies [PDF] finds that the Gulf Coast is far from recovery--and many communities are still reeling from the aftermath of the disaster.
"The oil is not gone," says Derrick Evans of Gulfport, Miss. "The general perception is that BP made a mess and BP did a big cleanup and everything is all fine. Nothing could be further from the truth."
Local Gulf Coast groups have launched a variety of innovative efforts to cope and rebuild after the spill. But the scope of the recovery will require stepped-up federal and state action: Congress has yet to pass into law a single piece of legislation that directly addresses the BP disaster, and the issue of Gulf recovery has been absent from the 2012 political debate.
The report, produced in partnership with the Bridge the Gulf Project and the Gulf Coast Fund, finds three areas where Gulf communities were hit especially hard by the BP disaster:
MAKING A LIVING: The BP spill idled thousands of fishing boats, pushing many into debt or out of work entirely. In places like Biloxi, Mississippi and New Orleans East, local groups are re-training workers and trying to create new jobs, but struggle to meet the need.
RESTORING THE COAST: Louisiana loses a football-field sized chunk of coastal land every hour, in part due to energy industry activity. Gulf advocates say federal fines collected from BP should be steered back into restoring and protecting fragile coastal land.
PROTECTING PUBLIC HEALTH: Gulf residents still report a range of illnesses stemming from exposure to spilled oil and chemical dispersants. Organizations like the Louisiana Environmental Action Network are running free clinics to help, but say bigger efforts are needed to provide medical care, track the health impacts and prevent toxic exposures in the first place.
The report also outlines seven immediate steps Gulf Coast leaders say can jump-start the recovery, from funding coastal restoration plans to creating a meaningful Citizens Advisory Board for community input.
Download a full copy of the "Troubled Waters" report here.
To see videos and read transcripts from interviews with community leaders featured in "Troubled Waters," visit our partners at Bridge the Gulf Project.
Tags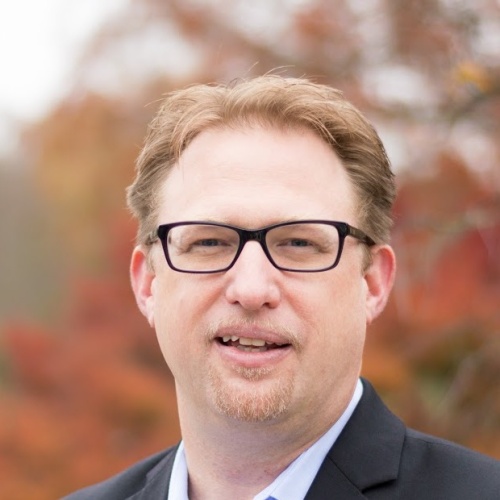 Chris Kromm is executive director of the Institute for Southern Studies and publisher of the Institute's online magazine, Facing South.