NC anti-wind power crusader behind plot to subvert renewable energy industry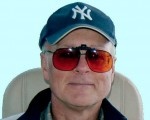 An activist who has worked with a group financed by leading North Carolina conservative benefactor Art Pope to discredit wind power in the state has been discovered at the center of a plot aimed at subverting the renewable energy industry nationally.

John Droz is a senior fellow with the American Tradition Institute (ATI), a conservative think tank that's part of a family of advocacy groups founded and funded by fossil-fuel interests and that has been working to kill state renewable energy programs. ATI is also involved in a controversial Freedom of Information Act lawsuit against the University of Virginia seeking the emails of Michael Mann, a former professor at the school who's a leading scholar of climate change.

This week the British newspaper The Guardian reported on a confidential memo it obtained from an accountability group called The Checks and Balances Project detailing an effort by climate change deniers to turn the U.S. public against wind and solar power. It turns out that Droz was the mastermind behind the memo, which called for using controversial tactics, as the paper reported:
Among its main recommendations, the proposal calls for a national PR campaign aimed at causing "subversion in message of industry so that it effectively because so bad that no one wants to admit in public they are for it."

It suggests setting up "dummy businesses" to buy anti-wind billboards, and creating a "counter-intelligence branch" to track the wind energy industry. It also calls for spending $750,000 to create an organisation with paid staff and tax-exempt status dedicated to building public opposition to state and federal government policies encouraging the wind energy industry.
Although Droz remains an ATI fellow, The Guardian reports that the organization has disavowed the project, saying Droz acted alone. His proposal was discussed at a national meeting of more than 30 wind-power opponents held in Washington, D.C. in February 2011, according to the paper.

Ten months later, Droz was a featured speaker at anti-wind power forums held in coastal North Carolina communities. Droz's presentation at a forum held in Wilmington, N.C. was marred by errors of fact, as Facing South reported. Droz also gave an anti-wind power presentation that contained misleading information to members of the N.C. General Assembly at the invitation of the Republican leadership.

Droz, who splits his time between homes in North Carolina and New York, has degrees in physics and mathematics and identifies himself during his presentations as a physicist and environmental advocate, but he spent most of his career in real estate as an investor and a broker, according to his resume. He owns two properties in coastal Carteret County, N.C. together valued at over $900,000, according to county tax records; the state approved a wind farm for Carteret County in 2008. Droz did not disclose this information in his presentations in Wilmington or at the state legislature.

Droz also serves as a member of the board of directors and a scientific advisor to NC-20, a 501(c)(4) nonprofit that brings together local governments, businesses and individuals to fight restrictions on development in coastal North Carolina.

Other speakers at the North Carolina anti-wind power forums included a representative of the Art Pope-funded John Locke Foundation, which has been a leading voice of climate science denial in the state, as well as the American Legislative Exchange Council, a conservative and largely Republican-led advocacy group that has sparked controversy and lost funders because of its role in pushing controversial laws. In North Carolina, the watchdog group Common Cause recently asked the state Attorney General to investigate ALEC's tax status, charging that it is a "corporate lobby masquerading as a charity."

ALEC was among the groups that Droz called for working with in his anti-wind power strategy memo. Another was the Chicago-based Heartland Institute, which has been embroiled in a controversy of its own recently over a billboard it sponsored equating scientists and others who affirm human-caused global warming with convicted "Unabomber" Ted Kaczynski. The uproar that ensued has led an number of insurance companies including State Farm to withdraw their support from the organization. Droz is a registered speaker at Heartland's upcoming conference on climate change.

The John Locke Foundation has also worked closely with the Heartland Institute to spread disinformation about climate science. In 2007, the two groups jointly launched Climate Strategies Watch, a project devoted to discrediting the Center for Climate Strategies, a science-based nonprofit that works with states to reduce global warming pollution. Art Pope's family foundation has also been a major funder of Heartland, contributing $115,000 since 2007, according to a Facing South analysis of tax records.

In a phone interview with The Guardian, Droz confirmed that he enlisted support for his anti-wind power effort from FreedomWorks, a Koch-funded group that has also played a key role in the conservative tea party movement, as well as Americans for Prosperity (AFP), another tea party-affiliated group founded and funded by the Koch brothers of the Kansas-based Koch Industries oil and chemical conglomerate. Art Pope serves as one of AFP's national directors.

As the Guardian notes, Droz's attack on the wind energy industry comes amid a broader political assault on President Obama's renewable energy policies. However, Droz told the paper that while the groups he's working with have common interests, "it's not collusion."

(Photo of John Droz from ATI's website.)
Tags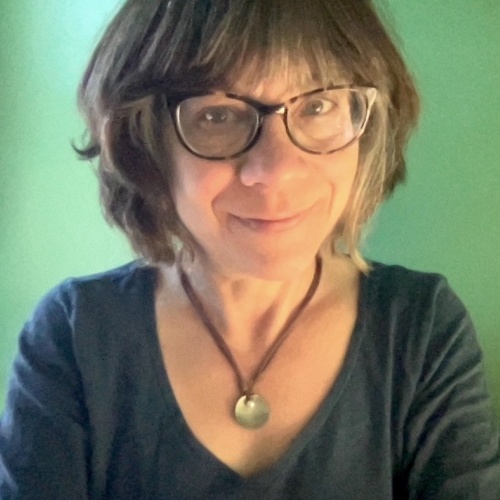 Sue is the editorial director of Facing South and the Institute for Southern Studies.