Who's behind petition opposing coal ash regulation with hundreds of bogus Chinese names?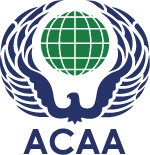 Last year a group called "Citizens for Recycling First" submitted a petition to the White House opposing strict federal regulations for coal ash, the toxic-laden waste produced by burning coal to generate electricity.

But of the 5,400 signatures submitted, hundreds appear to be fake Chinese names. Some of the names are actually phrases for popular food items ("Big Steamed Bun," "Small Steamed Bun"), animal monikers ("Little Duck," "Yellow Tiger"), or travel invitations ("Come to China Donkey," "Come to China Cat").

Others are variations on handsome ("Handsome Dragon," The Most Handsome Guy"). Some are famous Chinese historical and literary figures. And many appear to have been randomly generated, with the same last name appearing numerous times consecutively accompanied by different first names -- the equivalent of a list like "George Jones, William Jones, James Jones, Henry Jones, Peter Jones, William Smith, Frank Smith, Jim Smith, Larry Smith," etc.

The apparently bogus names were discovered by Transperfect, a linguistics service company hired to conduct the analysis by the Environmental Integrity Project (EIP), a watchdog group with offices in Washington, D.C. and Austin, Tex. Transperfect analyzed 2,000 Mandarin names that appeared on the petition.

"Based on our review," said EIP Director Eric Schaeffer, "the vast majority of the Chinese names in the petition are not authentic."

The petition was sponsored by a Denver-based group called Citizens for Recycling First, which promotes the idea that coal ash is not hazardous -- even though it contains potentially dangerous levels of heavy metals, radioactive elements and other toxins and has been linked to over 180 environmental damage cases nationwide, most involving water pollution.

The chairman of Citizens for Recycling First says his organization is the victim.

"We have no idea where those names came from," John N. Ward told Facing South. "As far as we're concerned, it could have been a prank by an environmental group to discredit our effort."

Schaeffer scoffed at that claim. "Note that a lot of the Chinese names come from Aurora, Colo., which is home base for the American Coal Ash Association, and apparently also heavily populated with Mandarin speakers who have a burning interest in coal ash," he said.

Citizens for Recycling First is a front group that was set up by the American Coal Ash Association (ACAA), an advocacy group for coal ash interests. ACAA's members include many major utilities based in and/or serving the South, among them American Electric Power, Dominion, Duke Energy, Dynegy, E.ON U.S., Mirant, Progress Energy, RRI Energy, Santee Cooper and the Tennessee Valley Authority.

Ward, the Citizens for Recycling First chair, also serves as ACAA's communications coordinator. According to his online bio, he's the former vice president of marketing and government affairs for Headwaters Inc., a Utah-based company that according to its website is the "largest manager and marketer of fly ash in the United States."

Ward is a former board member and past president of the American Coal Council, an advocacy group that says it "represents the collective interests of the American coal industry -- from the hole-in-the-ground to the plug-in-the-wall." It includes mining companies as well as coal-burning utilities. He is also the former head of ACAA's government relations committee.

In a post to its website, Citizens for Recycling First reported that the coal ash petition effort was not easy:
The 5,000 signatures were particularly hard to gather because the White House website was frequently overloaded and unresponsive to people trying to sign.
The group thanked ACAA and the National Ready Mixed Concrete Association -- a big user of coal ash -- for being "particularly helpful in reaching out to their members" for the petition effort.

This would not be the first time the coal industry has been caught caught using deceptive tactics in its fight against stricter regulation. In 2009, it was discovered that a lobby firm hired by another lobby firm hired by the American Coalition for Clean Coal Electricity -- a lobbying group funded by utilities and coal companies -- forged letters from African-American and Hispanic advocacy groups opposing climate legislation. ACCCE was also caught making misleading phone calls opposing climate legislation.

The Obama administration promised to regulate coal ash more strictly after a massive coal ash spill at the Tennessee Valley Authority's Kingston plant in eastern Tennessee in December 2008 inundated a residential community and contaminated two rivers with a billion gallons of the toxic waste. In May 2010, the Environmental Protection Agency proposed two options for regulating coal ash -- one that would classify it has hazardous waste and impose strict federal regulations, and another that would treat it as non-hazardous waste and leave enforcement of national standards largely up to the states.

But under intense political pressure from industry, the agency still has not issued a final rule. In the latest development, the Republican-controlled House of Representatives passed a transportation bill last month with a provision sponsored by Rep. David McKinley (R-W.Va.) that would have blocked regulation of coal ash as hazardous waste; however, Senate Democrats dropped the provision from the final version of the bill.

ACAA expressed disappointment in the action but said it would "seek other approaches" to moving the legislation through the Senate.
Tags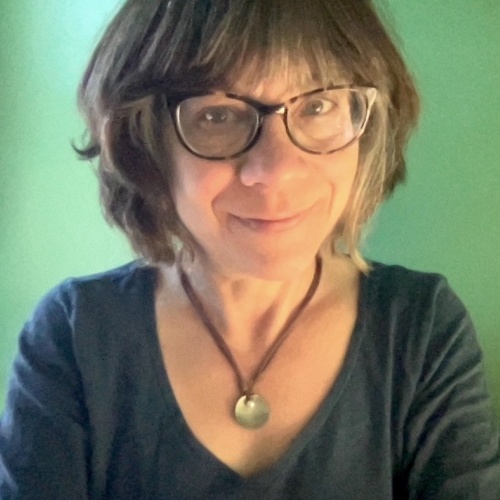 Sue is the editorial director of Facing South and the Institute for Southern Studies.