For controversial fracking researcher, a disclosure lesson unlearned?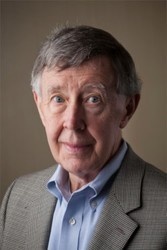 A professor who left the University of Texas at Austin following a scandal over his failure to disclose his oil and gas industry connections is now heading up a nonprofit, taxpayer-supported water research institute in Louisiana --  and he is still being less than candid about his industry ties.

Charles "Chip" Groat retired from his position as director of UT-Austin's Energy Institute last month in the wake of controversy over his role as principal investigator of a study released earlier this year that questionably claimed there was no link between fracking and water contamination. The controversy arose because Groat failed to disclose that he serves as a director of Plains Exploration and Production (PXP), a Houston-based oil and gas company heavily involved in fracking and offshore drilling.

Groat, who continues to sit on PXP's board of directors, is now serving as the president and CEO of The Water Institute of the Gulf (TWIG), a new organization based in Baton Rouge, La. that will conduct scientific research into coastal systems. TWIG was formed through the leadership of Louisiana Gov. Bobby Jindal (R), the Louisiana Coastal and Restoration Authority, and U.S. Sen. Mary Landrieu (D), with seed funding from the state of Louisiana and the Baton Rouge Area Foundation.

While Groat's biography at TWIG's website and a TWIG press release announcing his appointment note his past service with the U.S. Geological Survey, UT, Louisiana State University and the Louisiana Department of Natural Resources, they do not mention his directorship at PXP, which is involved in operations in the Gulf of Mexico and the Haynesville shale gas play in Louisiana, Texas and Arkansas.

Groat did not respond to Facing South's request for comment. But the director of the nonprofit watchdog group that exposed Groat's role with PXP said he finds Groat's ongoing lack of disclosure problematic.

"Disclosure is important and he absolutely should disclose his position with PXP on the Water Institute's site," said Kevin Connor of the Public Accountability Initiative, which has also exposed problems with fracking research at the University at Buffalo in New York. "But beyond that, I'm not sure it's appropriate for him to be in that position given his track record and the review panel's findings."

Bearing on credibility

Back in February, UT-Austin's Energy Institute released a study titled "Fact-Based Regulation for Environmental Protection in Shale Gas Development," which it announced with a press release that claimed "New Study Shows No Evidence of Groundwater Contamination from Hydraulic Fracturing." Groat served as the study's principal investigator.

Five months later, PAI released its investigation of the controversial UT study, finding that it relied on a "semantic sleight of hand" to reach its optimistic conclusions by focusing only on contamination caused by the actual fracturing of rock and ignoring documented incidents of pollution caused by the chemical-intensive fracking process and the impact of equipment failures, spills and wastewater disposal. In fact, fracking has been implicated in at least 36 U.S. cases of water contamination, and the U.S. Geological Survey -- which Groat directed from 1998 to 2005 -- has confirmed that fracking is definitively linked to groundwater contamination in at least two cases.

PAI also noted that Groat had failed to disclose in his report bio or in his presentations on the report that he is a board member of PXP. Groat also apparently failed to disclose his position to his employer, as Ray Orbach, who directed UT's Energy Institute at the time, has said he was unaware of Groat's involvement with PXP until he got a phone call from a reporter.

In 2011, Groat earned $413,900 for his service on PXP's board, more than double what he earned at UT, and he has amassed over $1.6 million in the company's stock during his tenure there, according to PAI.

The uproar over PAI's findings led UT to appoint a panel to review the preparation and distribution of the Groat study. That panel released its report last week. Though it found no evidence of "intentional misrepresentation," the review concluded that that the design, management, review and release of the fracking study "fell short of contemporary standards for scientific work" and said the study should be withdrawn.

The review panel singled out Groat for his lack of disclosure:
Primary among the shortcomings was the failure of the Principal Investigator to disclose a conflict of interest that could have had a bearing on the credibility a reader wished to assign to the resulting work.
The review said Groat demonstrated "very poor judgment."

Standing by Groat

UT said it accepts the findings of the panel, which also faulted the school for an inadequate and poorly enforced conflict of interest policy. Orbach resigned as head of UT's Energy Institute last month, though he will continue to serve as a tenured faculty member at the school.

Groat submitted his official resignation letter to UT late last month, StateImpact Texas reported. He began his new job with TWIG in February, during a leave of absence from UT.

Despite the criticism from the UT study review panel, Groat insists he did nothing wrong. He told StateImpact Texas via email, "I maintained my role [on the board of a drilling company] would not influence results and that I did not do so."

Kevin Reilly Jr., chair of TWIG's board of directors and former president of billboard giant Lamar Advertising Co., said the board stands by Groat. TWIG's well-connected board also includes Charlotte Bollinger, executive vice president of Bollinger Shipyards of Louisiana; Thomas Sands, former director of the Lower Mississippi Valley Division of the Army Corps of Engineers; and Republican political strategist and pundit Mary Matalin.

"We have complete confidence in Chip Groat as our president and CEO," Reilly said in an email to Facing South.

With Groat at the helm, TWIG plans to undertake research on coastal land loss, with funding from both public and private sources. The coastal erosion crisis in Louisiana is the worst in the nation, with an area of wetlands equal to the size of a football field disappearing into Gulf every hour -- as much as 40 square miles each year. That land loss puts millions of people at greater risk from storms and flooding and threatens the very existence of coastal communities.

There is considerable controversy over the role of oil and gas drilling companies in exacerbating land loss by activity such as cutting canals through coastal wetlands for pipelines and other infrastructure. Some scientists attribute as much as half of Louisiana's land loss to oil and gas industry activity.
Tags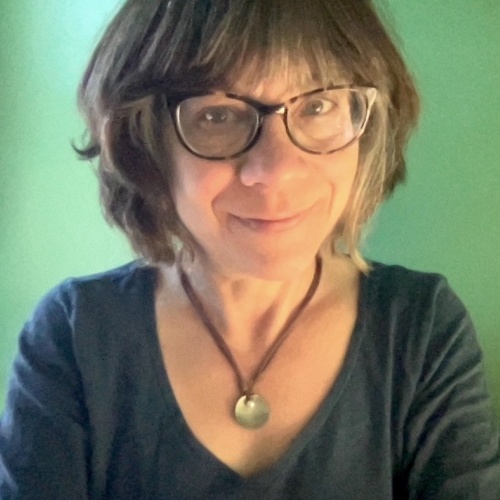 Sue is the editorial director of Facing South and the Institute for Southern Studies.