A historic win for voting rights in Virginia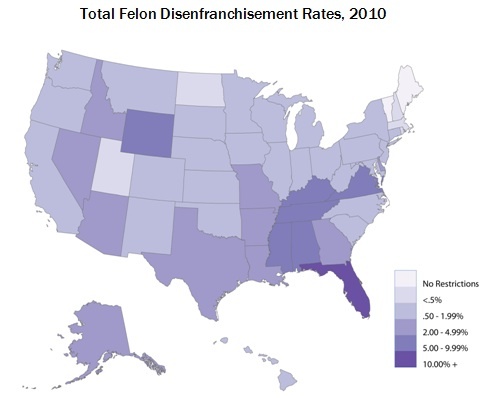 Virginia Gov. Bob McDonnell (R) unveiled a plan this week to automatically restore voting rights to people convicted of nonviolent felonies.

The move won praise from civil rights advocates who have long called for reform in the state, one of several with unusually harsh felon disenfranchisement laws.

"For too long, Virginia has been successful in implementing a law designed to target minority voters: one in five African-American adults in the state is disenfranchised," said ACLU of Virginia Executive Director Claire Gastañaga. "This expedited process is a move towards repairing some of this damage. We look forward to working with the Governor as he implements the new system."

Written into the state constitution, Virginia's felon disenfranchisement law denies voting rights for life to individuals with felony convictions, giving the governor sole power to restore voting rights for individual felons who apply after a two-year waiting period.

Virginia is one of only four states to permanently disenfranchise all individuals with past felony convictions unless they go through the onerous process of seeking restoration of their rights. The others are Florida, Kentucky and Iowa.

On May 29, McDonnell announced a plan to automatically restore voting rights for nonviolent felons in Virginia who complete their sentence, probation or parole; pay all court costs, fines and restitution and meet all court-ordered conditions; and have no pending felony charges. The plan is set to take effect on July 15.

McDonnell said in a statement:
I got my start in state public service in Virginia as a prosecutor. I strongly believe the foremost obligation of any government is to provide for the security and protection of its citizens. When someone commits a crime they must be justly punished. That is why, during my time in the General Assembly and as both attorney general and now governor, I have championed major reforms to ensure that sentences are appropriately set by law to punish those who commit serious offenses and to ensure that those convicted of offenses serve the sentence imposed.

However, once these individuals have served their time and fully paid for the offenses they committed, they should be afforded a clear and fair opportunity to resume their lives as productive members of our society. America is a land of opportunity and second chances; a land where we cherish and protect our constitutional rights. For those who have fully paid their debt for their crimes, they deserve a second chance to fully rejoin society and exercise their civil and constitutional rights.
McDonnell asked Secretary of the Commonwealth Janet Kelly to meet with stakeholders to develop procedures for administering the program.

Among those applauding McDonnell's action was Virginia Attorney General Ken Cuccinelli, a conservative Republican running against former Democratic National Committee Chair Terry McAuliffe to replace McDonnell in November. Cuccinelli had opposed changing the law in the past, but he changed his position after the release this week of a report from the bipartisan Rights Restoration Advisory Committee he commissioned in March.

"Many people in our communities have committed certain low-level, nonviolent offenses in the past, paid their restitution and debt to society, and have gone on to live law-abiding lives," said Cuccinelli. "We needed to simplify the process for those who want to regain their civil rights so they can return to full participation in society."

Nearly 6 million U.S. citizens - 4 million of them out of prison and living and working in the community - are unable to vote because of state laws disenfranchising felons. As is the case with Virginia's, those laws have a disproportionate impact on people of color, with 13 percent of African-American men across the U.S. having lost their right to vote because of them - seven times the national average.

A study by The Sentencing Project released last year found there were three states where one-fifth or more of African Americans are disenfranchised because of felony convictions. Besides Virginia at 20 percent, they are Kentucky at 22 percent and Florida at 23 percent.

At the national level, legislation has been introduced in the last several Congresses to restore voting rights in federal elections to disenfranchised felons who've been released from prison. In the current Congress, the proposal is part of the Voter Empowerment Act of 2013, introduced by Sen. Kirsten Gillibrand (D-N.Y.) and Reps. John Lewis (D-Ga.), Steny Hoyer (D-Md.), James Clyburn (D-S.C.), John Conyers (D-Mich.) and Robert Brady (D-Pa.).

While civil rights advocates are lauding McDonnell's action, some are calling on him to go further by automatically restoring voting rights to all Virginia citizens with past criminal convictions who are living and working in the community.

"Allowing Americans with past criminal convictions to have a voice in their community will reap great benefits in terms of public safety and a more robust democracy," said Myrna Pérez, deputy director of the Democracy Program at the Brennan Center for Justice at New York University School of Law.
Tags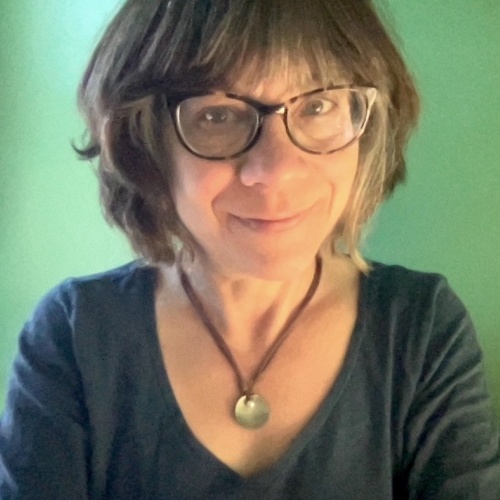 Sue is the editorial director of Facing South and the Institute for Southern Studies.